We spent much of this hot summer's day in the garden.
Jackie found a shady spot to continue her work on the heucheras. Each plant was stripped of any sign of fungus on the leaves; samples for cuttings were taken from the stems and the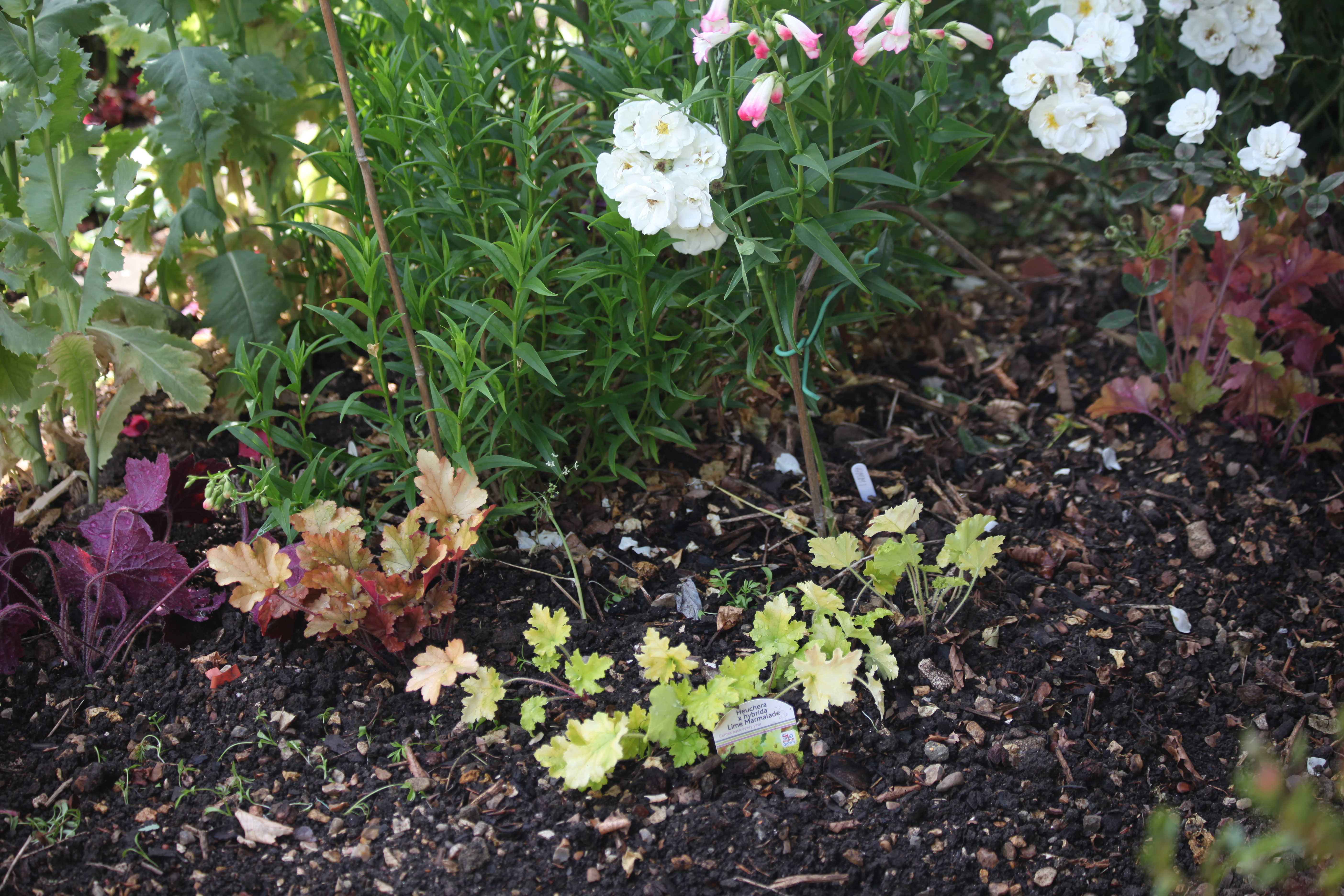 roots were replanted in their place in the Rose Garden. While doing all this Jackie set the hoses sprinkling, and irrigated more later by hand.
I watered numerous hanging baskets and other containers; and cleared up a few clippings for composting.
Clematis Madame Julia Correvon in the Oval Bed can be seen beyond the white everlasting sweet peas climbing the arch spanning the path from the concrete patio where I sat waiting for
a somewhat careworn, hardworking, Nugget who took a brief breather on a brick, before continuing to collect food for his family.
"Where's Nugget?" (89)
Meanwhile a small shadow-casting grasshopper scaled the mountain that was a rolled up parasol canopy.
This evening we dined on Mr Chan's excellent Hordle Chinese Take Away fare with which Jackie drank Hoegaarden and I drank Carinena Monte Plogar Tempranillo Garnacha, Syrah 2018.