In the vicious postprandial heat I ventured on a garden hunt for butterflies and bees, which had been more present earlier in the day when we were clearing clippings and bagging them up for disposal.
Only two Peacocks and one bee settled in view during the half hour in which I was prepared to stick it out.
This afternoon we drove to Helen and Bill's home at Fordingbridge to deliver a birthday present for our brother-in-law. He appeared to be asleep and Helen was out, so we left it in the porch.
We returned home via the forest.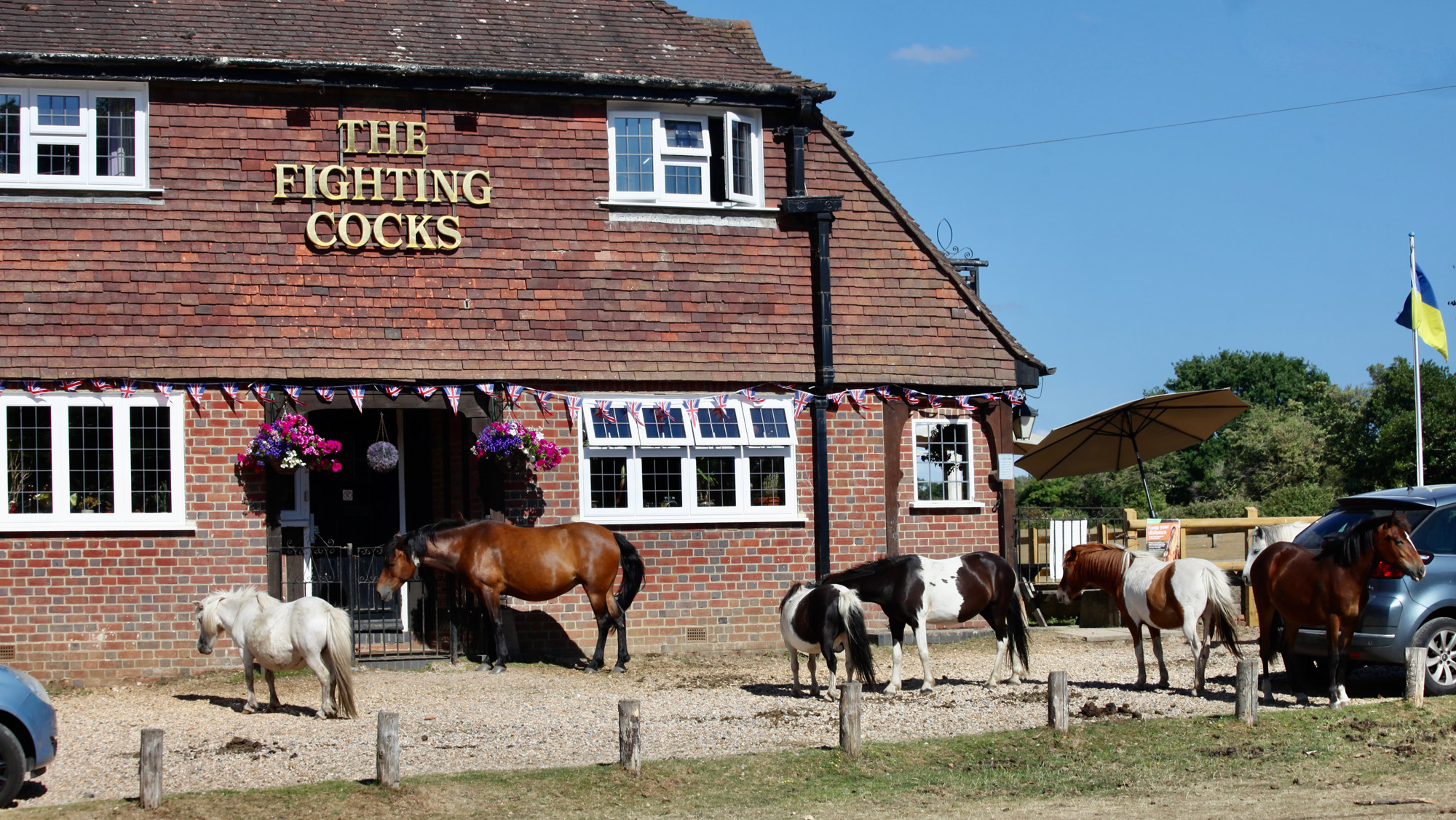 Outside The Fighting Cocks at Godshill a group of ponies queued for a drink until
one became frisky and was rebuffed, while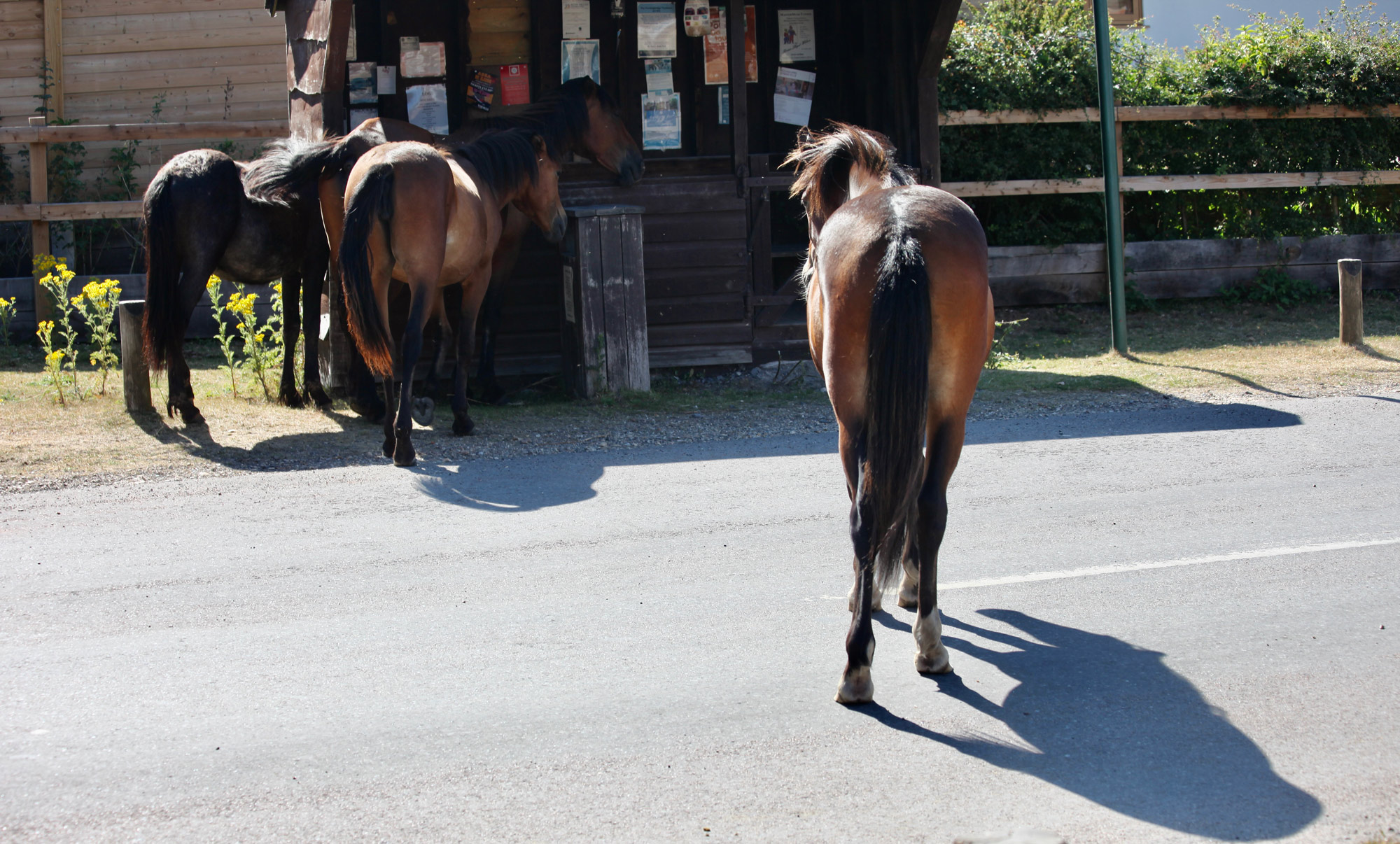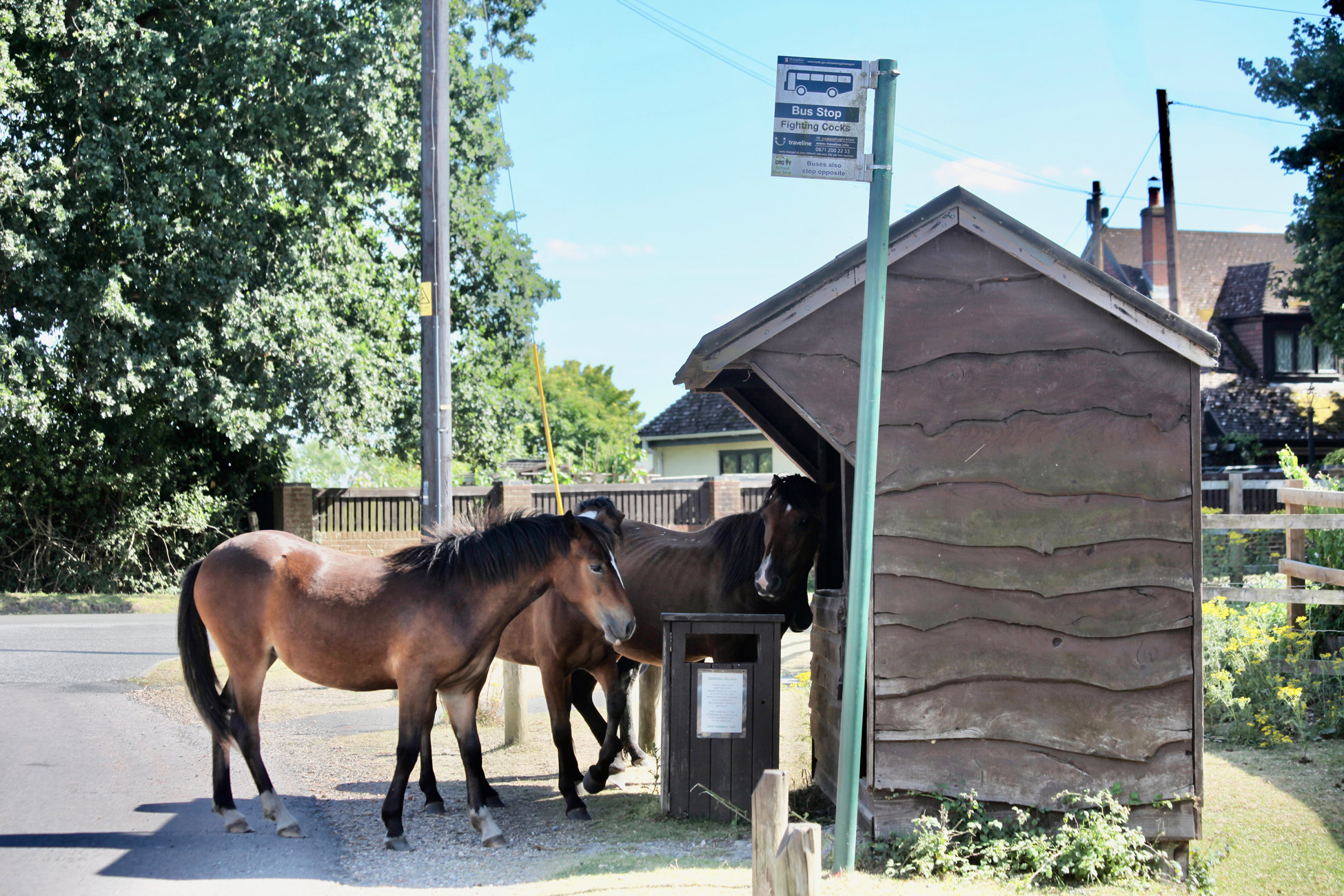 another joined those waiting for a bus opposite.
Two walkers with a dog passed ponies on the green at Hale.
We followed another little and large pair on Tethering Drove, until they entered Broughton Gorse and led me to other equines in the adjacent landscape, one of which had succumbed to sleep,
as had two of our regular friends the Gloucester Old Spots slumbering at the Cadnam end of Roger Penny Way.
This evening we dined on oven fish and chips, peas, and pickled cucumbers and onions, with which Jackie drank Hoegaarden and I drank Banks's Amber Bitter.