My post "Undine" (Illustrated by Arthur Rackham) contains the Encyclopaedia Britannica entry on the author Friedrich de La Motte Fouqué, whose
I finished reading last night. The author's name appears on the spine, as does similar decoration, but as quite often in this golden age of book illustration the artist is given pride of place on this front board, still glowing after the 112 years since the publication of 1908.
The Durer engraving on the frontispiece is the work which inspired the author's tale from the days of knightly gestes.
This somewhat Gothic romance can be read at the level of an adventure story of a young Knight's search for himself or of the conflict between saintly Christianity and pagan passion personified by Sintram's parted parents. The author's descriptive poetic prose ensures an easy read. A. C. Farquharson's fluid translation must have contributed to this. As usual I will not give details of the story.
Wikipedia describes "Edmund Joseph Sullivan (1869–1933), usually known as E. J. Sullivan, [w]as a British book illustrator who worked in a style which merged the British tradition of illustration from the 1860s with aspects of Art Nouveau."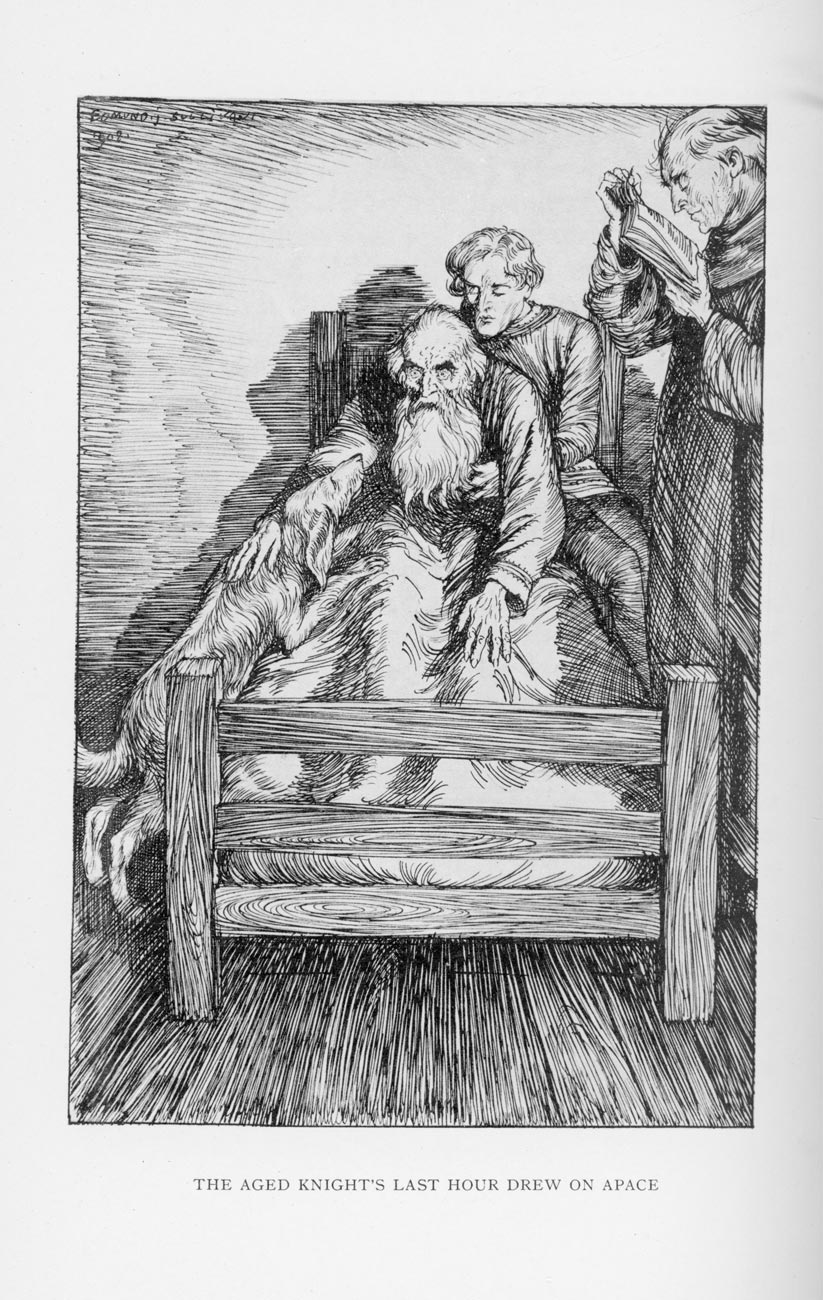 Here are scans of his exquisite traditional drawings for this book.
Nick Hayter, who is to start decorating for us next week, visited to check over details. This was necessary because he was due to begin in March before Covid-19 lockdown forced him to stop working for some time.
This afternoon, enticed by the clear blue light, Jackie photographed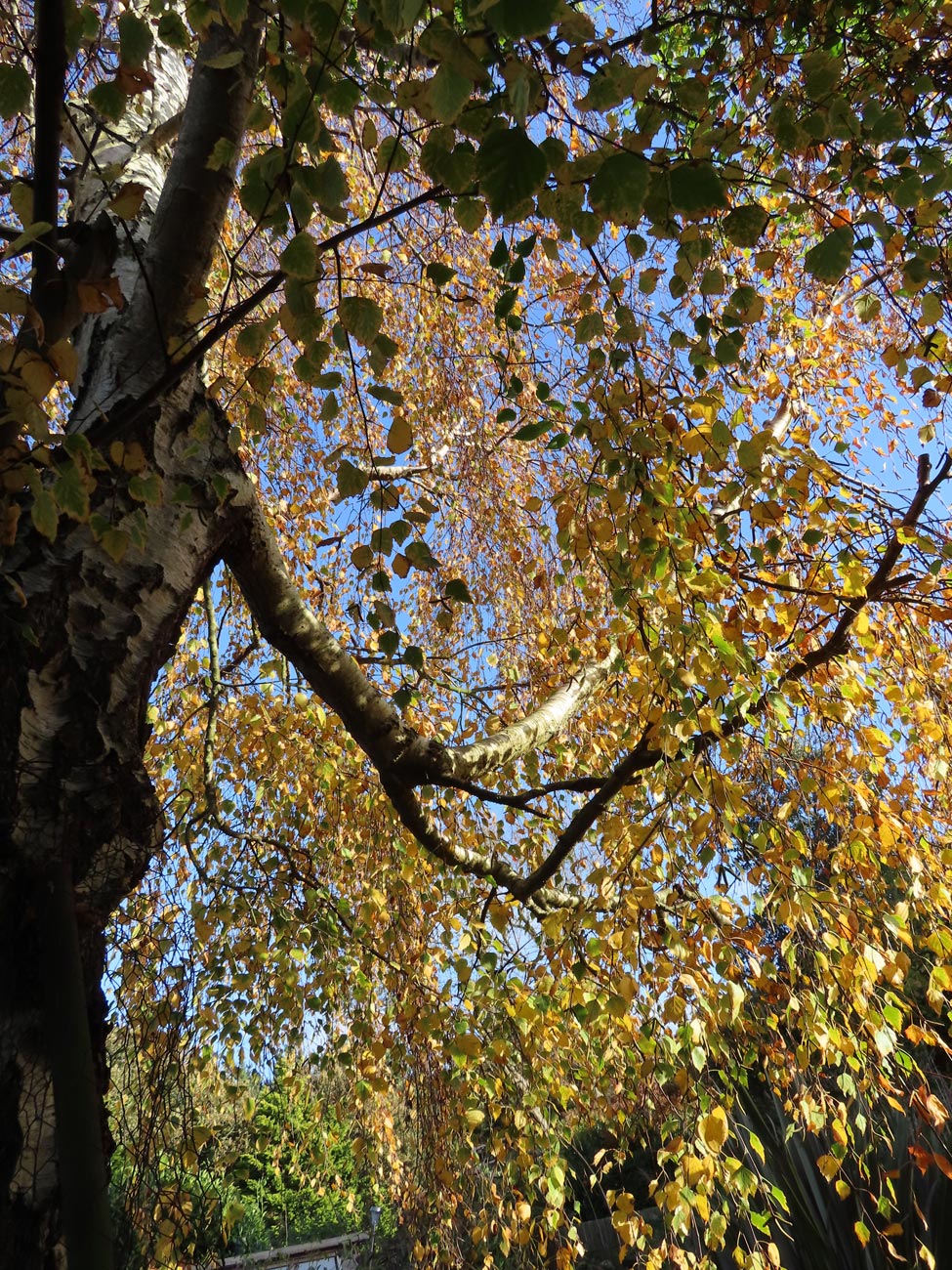 the Weeping Birch;
and another cobaea scandens.
This evening Elizabeth joined us for dinner which consisted of Jackie's perfect pork paprika; creamy potato and swede mash; roasted sweet potatoes; and crunchy carrots, followed by aromatic apple pie and cream. The Culinary Queen drank Hoegaarden while Elizabeth and I finished the Malbec.