Early this morning I posted https://derrickjknight.com/2021/09/30/a-knights-tale-43-an-engagement/
Afterwards I scanned the next three of Charles Keeping's excellent illustrations to 'Our Mutual Friend'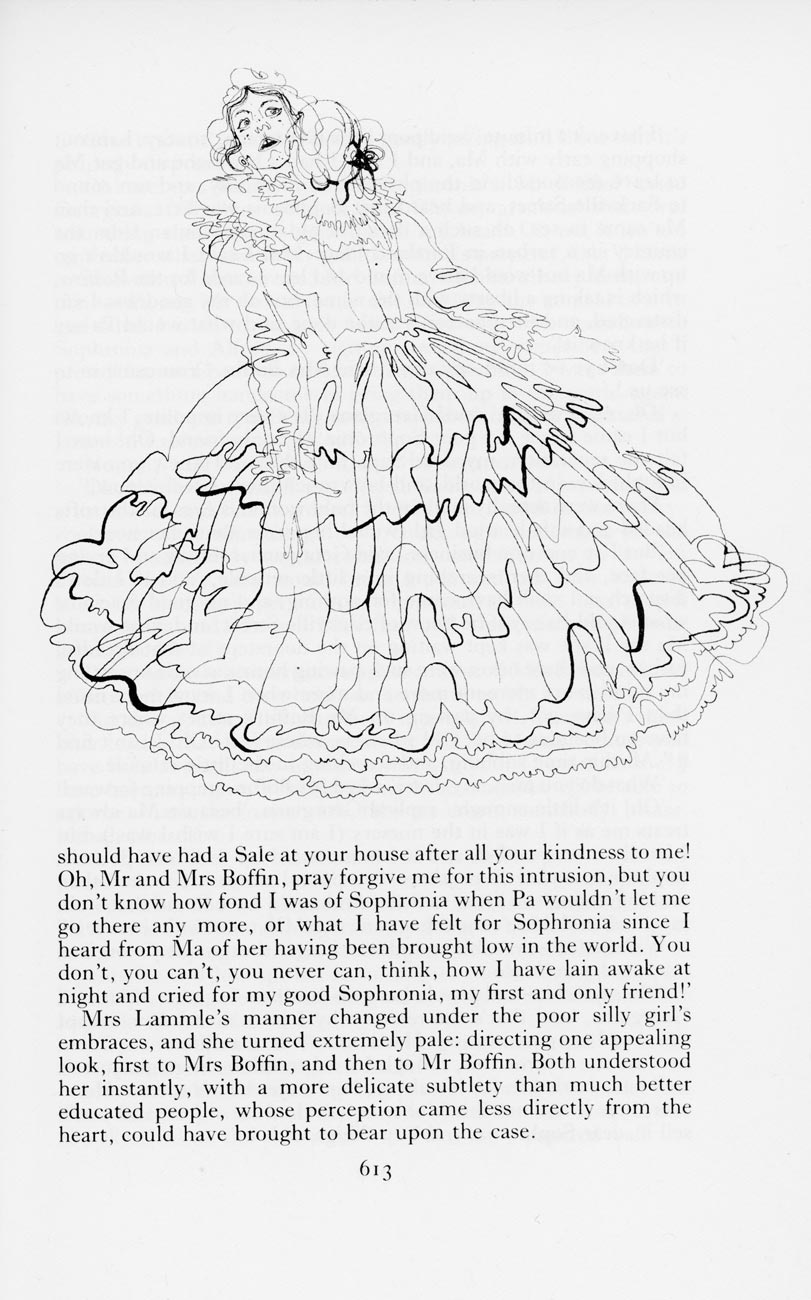 'Georgiana ran up to embrace her'
'Wegg was holding him in the chair with the grip of a wrestler'
'Gruff and Glum waving his shovel hat at Bella'
This afternoon we very much enjoyed the company of Jan and Bob Beekman and their daughter DeAna who have come to stay for a few days. Conversation was convivial, wide-ranging and open as we got to know each other in person having become distant friends on WordPress. The 21st century equivalent of fond penfriends.
Jan and De worked out how to access the internet from our router thingy, and Bob joined in the amusement.
Jackie produced one of her trademark succulent steak and onion pies; creamy mashed swede and potatoes; firm carrots and cauliflower; tender leak and cabbage melange; and meaty gravy with which she drank Tesco Finest Pinot Grigio Blush 2020 and the rest of us drank Val de Salis Cinsault Reserve 2020 and Patrick Chodot Fleurie 2019.
She had photographed us all as we prepared to tuck in.