Quite early this morning we drove to Mudeford to look at the sea. The sun briefly outlined the horizon; the waves were very choppy and
determined to bubble over the wall onto the promenade. I needed to be unaccustomedly quick on my feet to keep them dry, whereas
a reflecting fisherman just paddled patiently.
As I watched the water dripping from a walker's uplifted foot I wondered whether his dog really wanted a walk as it hopefully hugged the bollards yet would probably pick up wetter paws when circumventing each vacant bench ahead.
Sailboarding was under way –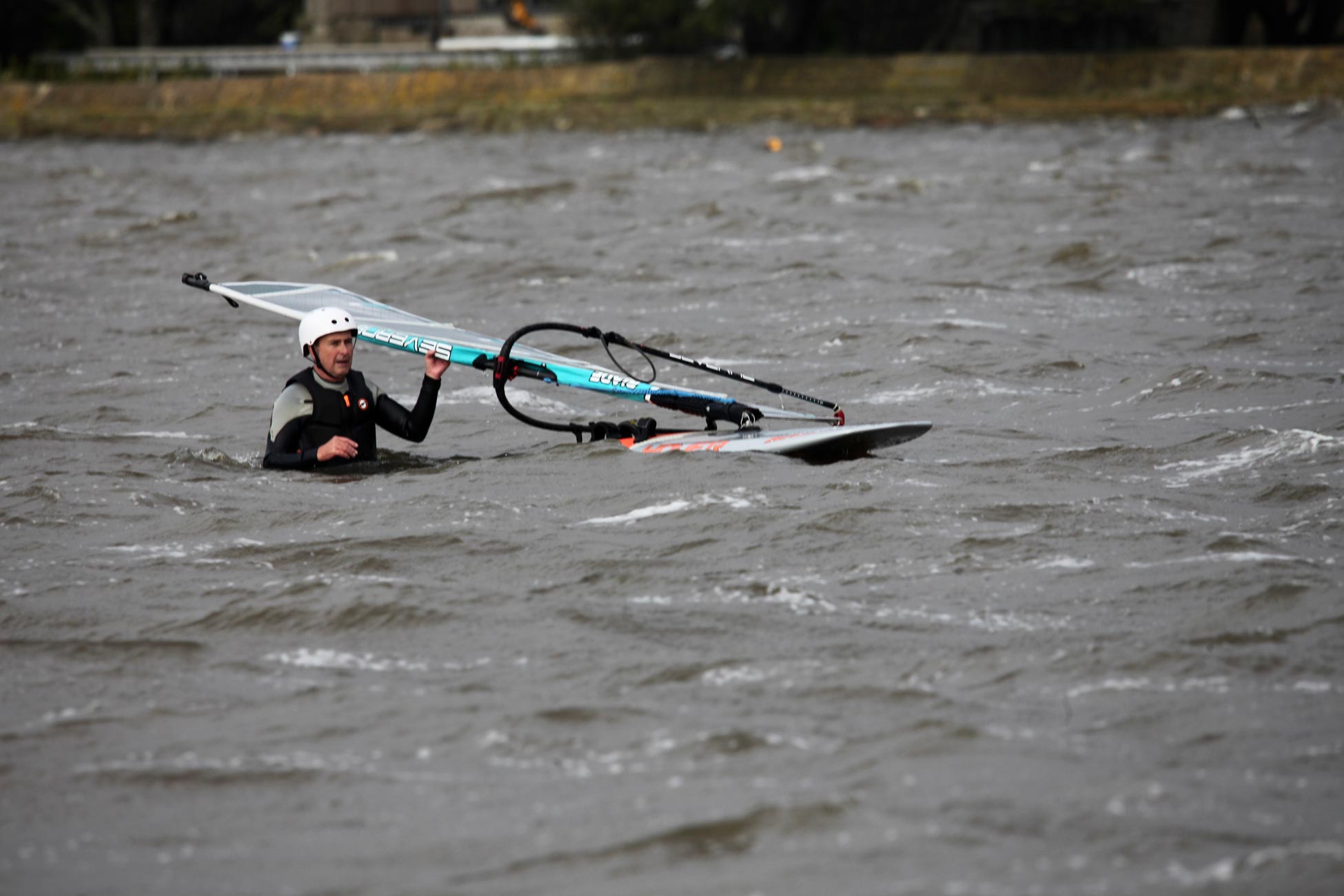 more so in the more sheltered harbour away from the open sea. Some of these gentlemen, nevertheless couldn't keep out of the water for long.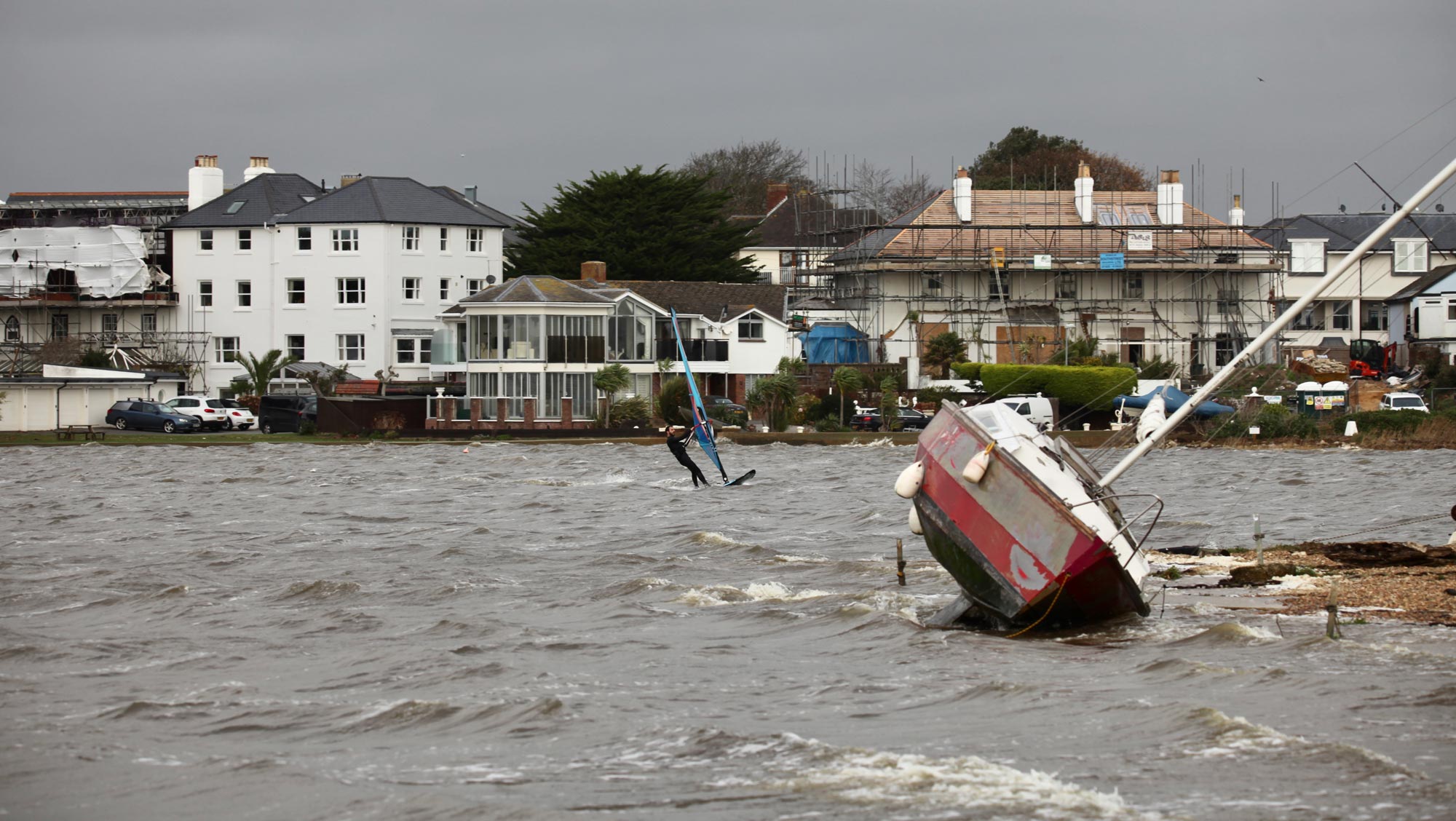 One came a cropper behind a capsized sailboat against which the thud of the waves syncopated with the
tinkling of the rigging of the parked sailboats
and drowned the gentler lapping of the soft sea foam frothing over the coastal pebbles.
From her car Jackie focussed on a more distant fisherman who was himself beset by spray battering rocks.
Nearer at hand she was so engrossed with a clutch of iridescent-flecked starlings that she might have missed the one perched upon her wing mirror had it not begun to shout at her.
Gulls soon moved in, one pointing out the necessity to pay for parking, and another
attempting to join in the starlings' communal bath.
Finally she snapped her fisherman packing up.
The evening we dined on "definitely the last serving" of Jackie's still succulent beef and mushroom pie, boiled potatoes, carrots. cauliflower and runner beans, with which she drank Hoegaarden and I drank The Second Fleet Lime Stone Coast Shiraz 2019.