A heavy slate canopy kept the light dull and the rain away today.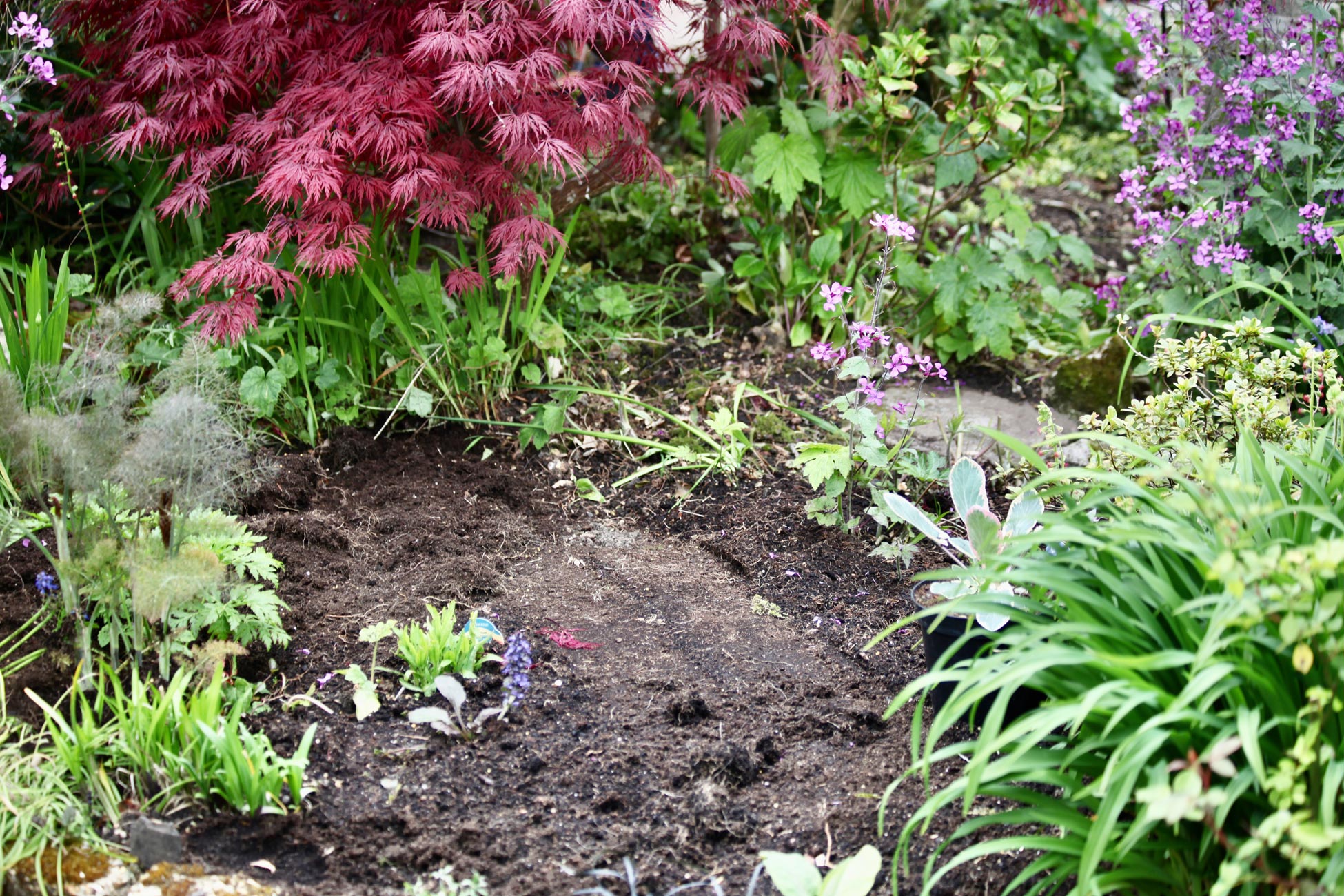 Jackie continued her clearance work in the Pond Bed (so named because it has been laid out by our predecessors on the shallow base of a pond). She has cleared most of the invasive alliums and even enjoyed the pleasure of planting up a pot.
The Japanese maples are now freer features. "Where's Jackie?" (7)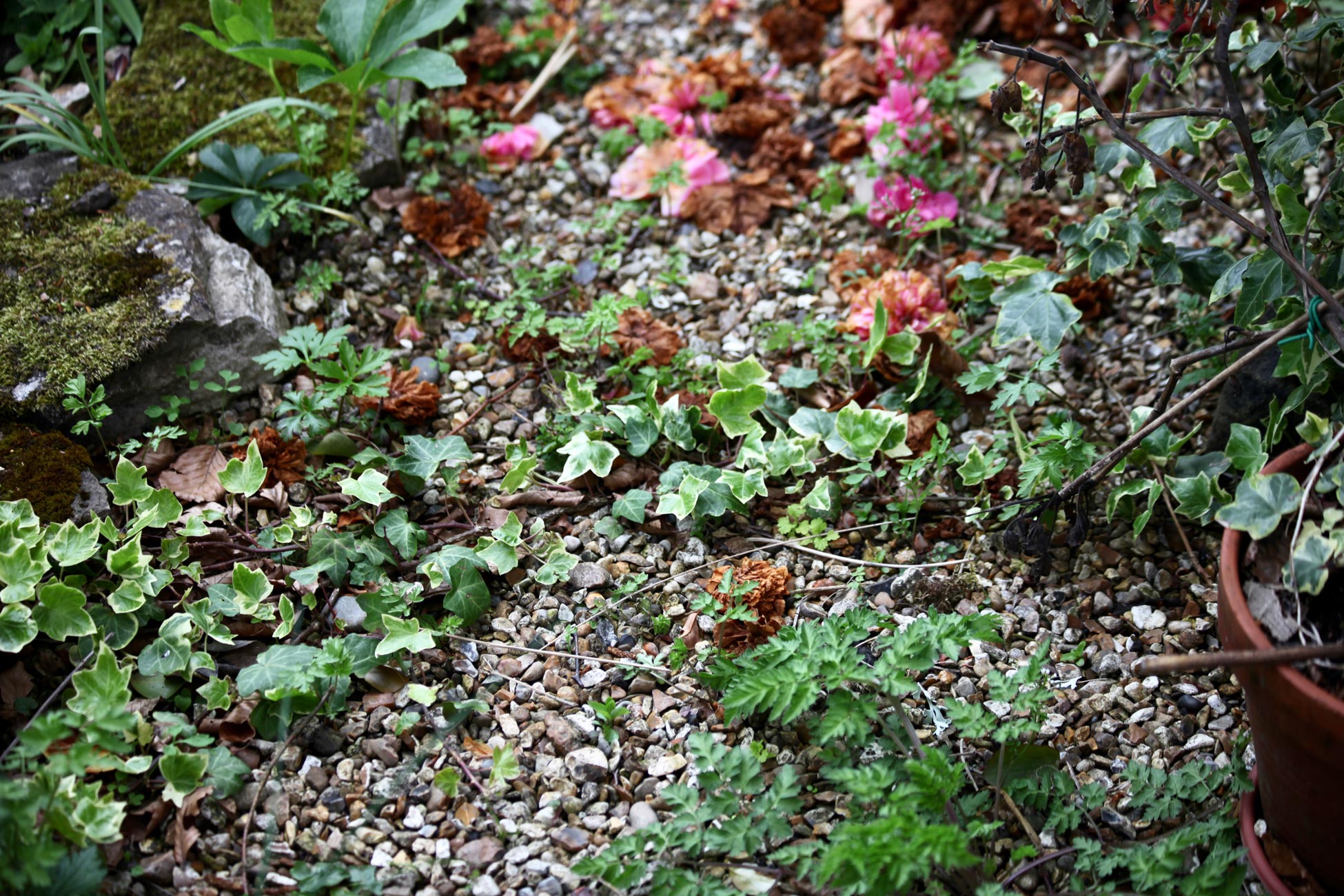 My task was weeding the Shady Path. Starting at the Rose Garden end I just about reached Florence sculpture, from where I could observe the
burgeoning of the rhododendron on the corner of the Palm Bed, and listen to the birdsong which had been absent yesterday.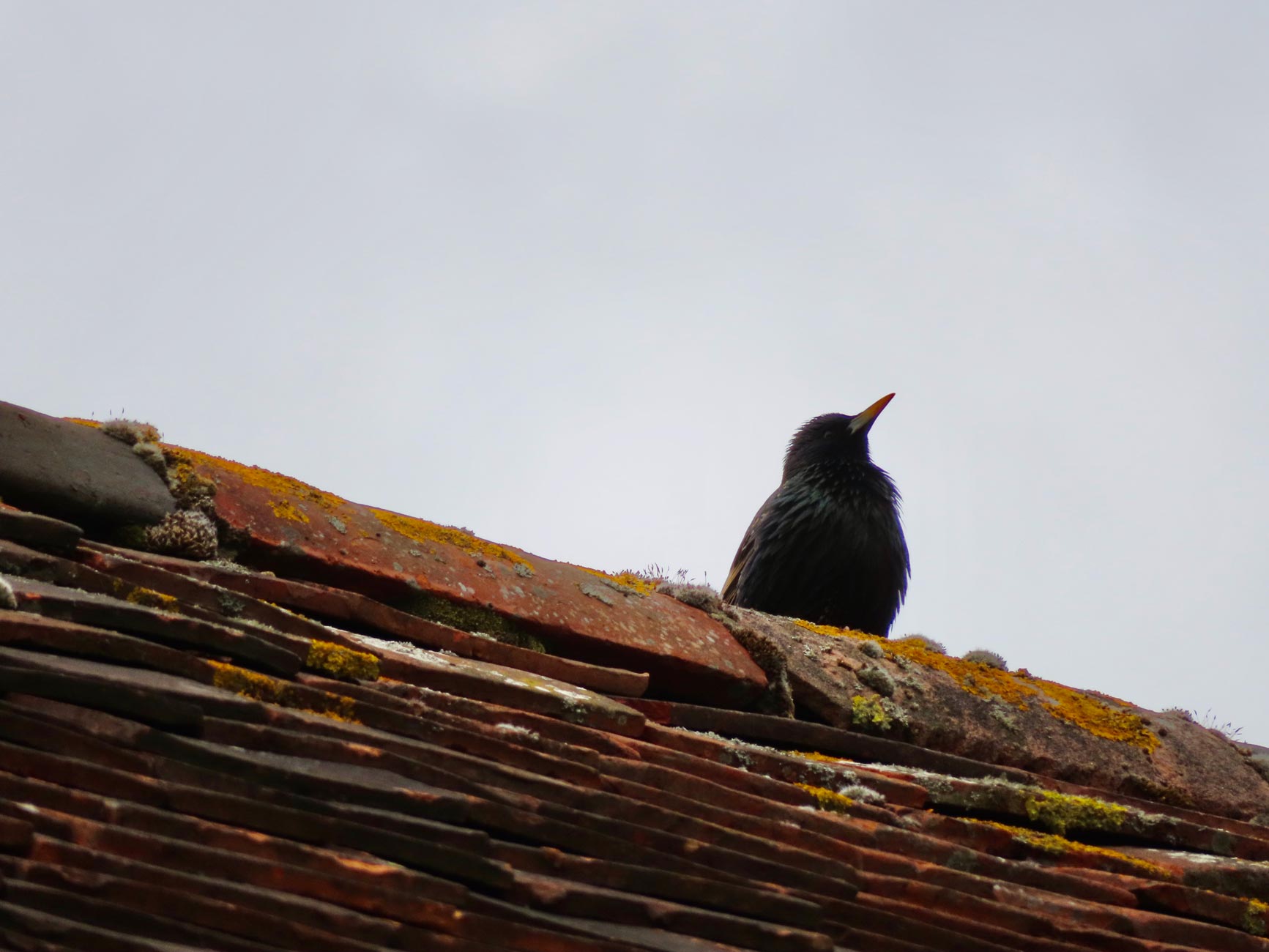 It wasn't exactly the song of birds that entertained Jackie – more the baby starlings clamouring for food, until their Dad, as soon as the Assistant Photographer raised her camera, sounded the alarm and all became quiet. With considerable patience, she managed a shot of the infant she thinks will be first out of the traps.
This evening we dined on Mr Chan's excellent fare from Hordle Chinese Take Away, with which Jackie drank Hoegaarden and I drank more of the Malbec.