Given the forecast (accurate) of the very hot day we gardened in the morning.
My contribution was weeding the central brick paving of the Rose Garden,
where, later, Jackie took a break sitting in the shade.
This afternoon my Chauffeuse drove me into the forest. A parliament of rooks was held beneath a dead tree alongside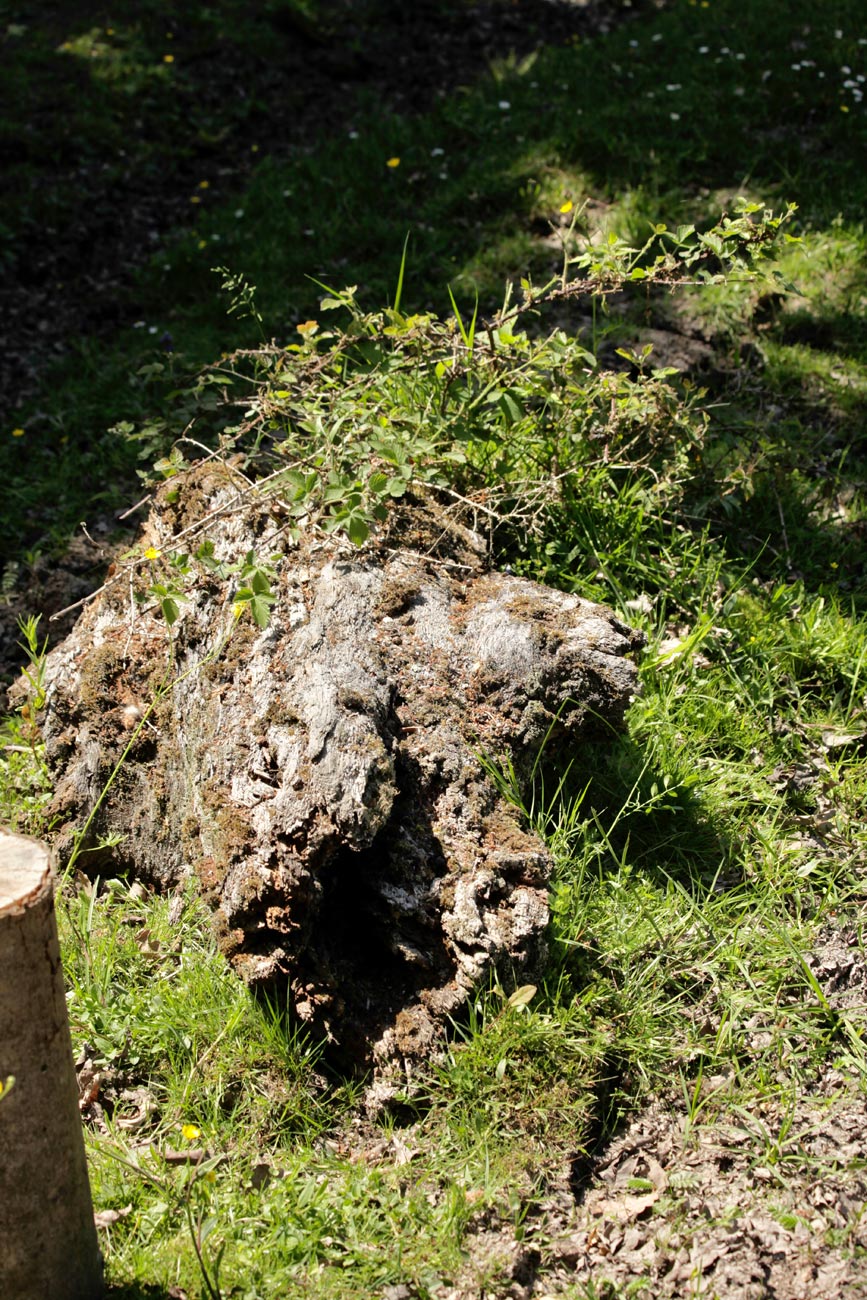 Mill Lane, where walkers, cyclists, and motorists were to be seen. In fact many visitors were about this afternoon, so we kept away from the more popular areas.
A cricket match was under way at Burley. Jackie opined that one of the bowlers reminded her of me in my youth, which she described as tall and skinny. Having watched his action, I replied that I hoped not.
The only livestock out in the sunshine today appeared on Wootton Common.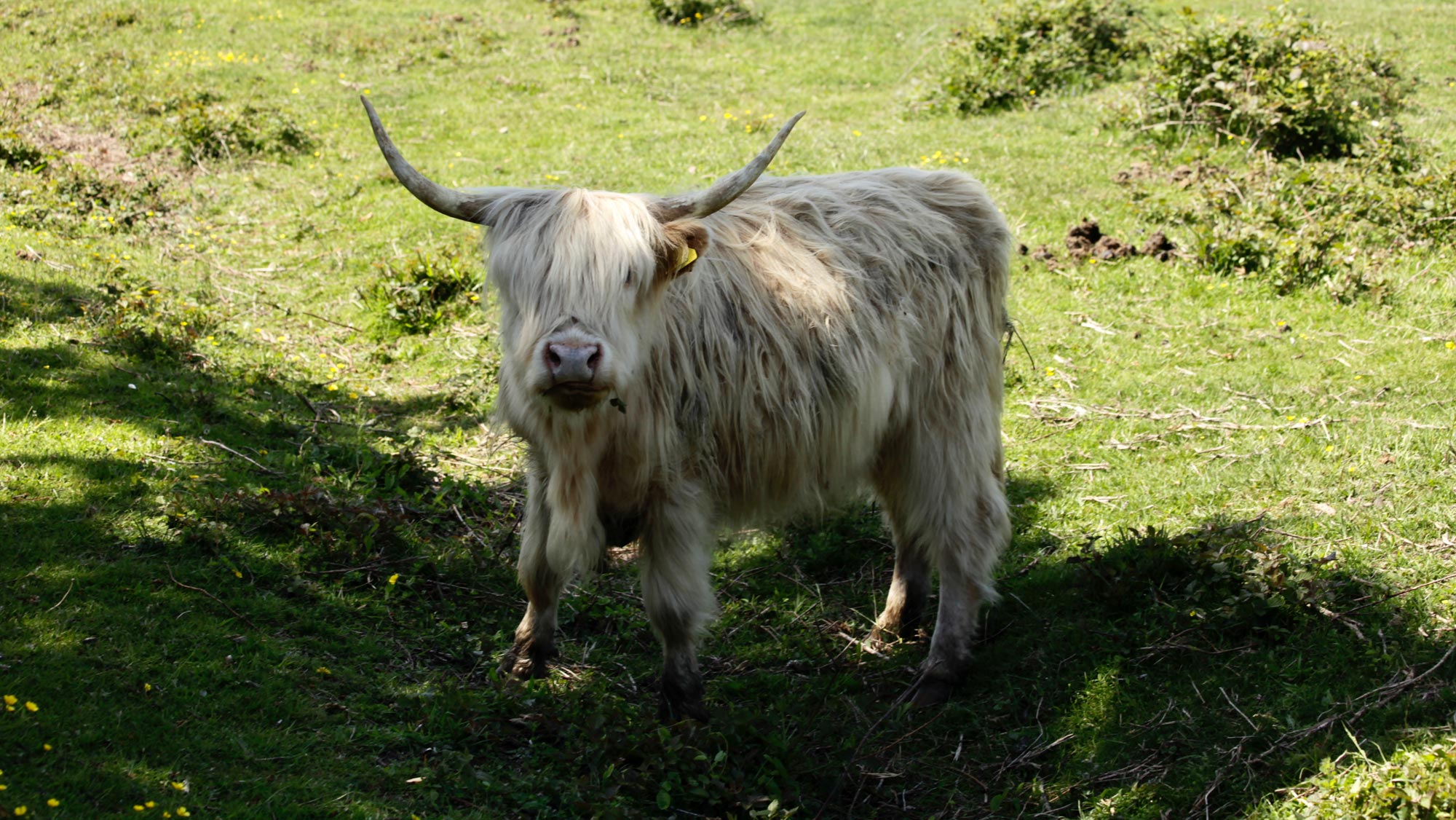 A small Highland cow nibbled at the verge, with its crop of
buttercups, daisies, and ferns.
A while ago I had photographed a heron beside birches in the middle distance. Today I spotted
a bovine trio in the same place.
Remembering the heron and realising that there was concave dip beside the tree, I wondered whether I might find cattle in a pool. My reflection was rewarded.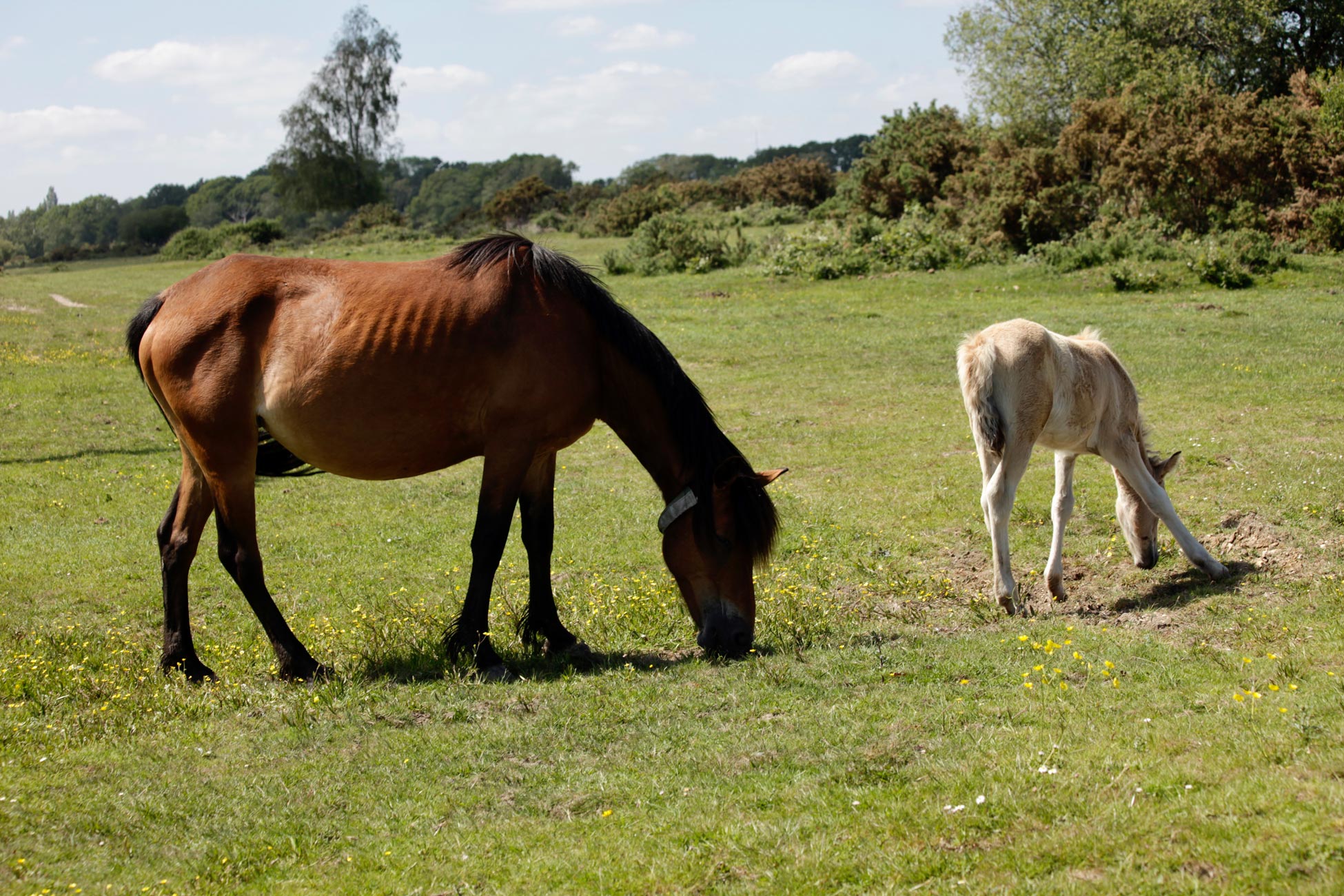 A pony mare grazed on the sward, hoping to build herself up enough to satisfy her nearby foal.
The usual two little Shetlands accompanied a group of their larger equine cousins.
Early this evening we continued emergency watering which Jackie had been doing on and off all day.
We then dined on spicy meat feast pizza with plentiful fresh salad. Jackie drank Hoegaarden and I drank Doom Bar.