During this pleasantly sunny morning, I was mostly dead heading while Jackie continued with her general garden maintenance.
After lunch I posted https://derrickjknight.com/2021/08/07/a-knights-tale-12-the-night-of-the-panther/
We had been promised light showers for the afternoon, and this is how it began, so my Chauffeuse drove me to the Rhinefield Ornamental Drive and parked in one of the designated car parks while I took a walk. The rain kept coming, but it was mild and sporadic enough for me to set off for twenty minutes each way, crunching along a gravel path and pine cones carpeting the forest floor
through the majestic giant redwoods and their neighbours
some of which, having fallen, would take their time returning to the soil. In answer to Yvonne comment below, I have discovered that "Managing forest land often generates lots of woody branches, pieces of trees and other loose woody material — slash in other words — from tree harvesting or thinning. While many landowners and managers look upon this material as a disposal dilemma, it also is a rich, and frequently overlooked, opportunity for to enhance wildlife habitat. Arranging slash materials into piles can provide birds, mammals and other wildlife in the forest with the food, water, space and cover they need." (https://washingtondnr.wordpress.com/2017/02/14/not-just-another-stack-of-dead-branches-habitat-piles-for-wildlife/)
I believe Forestry Commission volunteers make the stacks we see.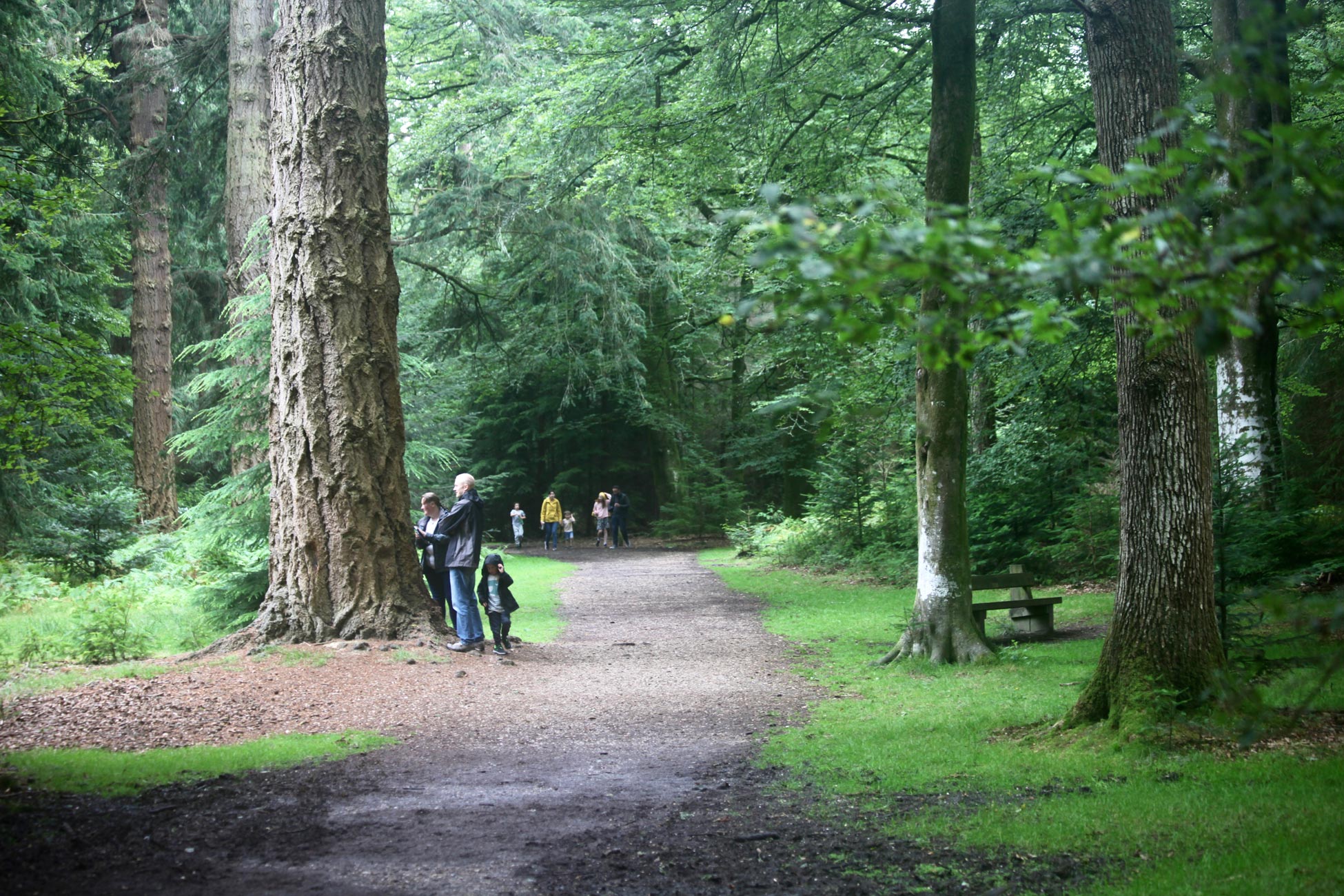 At first there were many other groups of walkers taking a similar route.
This was to change in a moment, as quiet adult voices and shrill cries of children were drowned by the increasing crescendo of pattering precipitation misting the trees,
puddling the path, and running down my specs and my camera lens.
This was at my turn round point and continued, soaking me to the skin beneath my allegedly showerproof jacket, until my mud-spattered sandals, sans socks, reached the car. Just one family of three passed me in the rush to get out of the rain. The mother informed me that she had wet pants. "Is that all?" was my reply.
With all fresh ingredients, Jackie repeated yesterday's menu for dinner tonight, with which we drank the same beverages.