This morning I posted: https://derrickjknight.com/2021/08/15/a-knights-tale-16-refugees/ then completed the sweeping of the Brick Path begun by Jackie.
Elizabeth and Jacqueline brought Mum over for lunch.
For a while, Jackie having provided our visitors with tea, we sat on the patio chairs chatting together.
Then we manoeuvred our mother into the kitchen dining area with the aid of her walking frame. Once settled, she grasped her knife and fork, thrust them in
the air and, drumming on the table, gave us a chorus of "Why are we waiting?".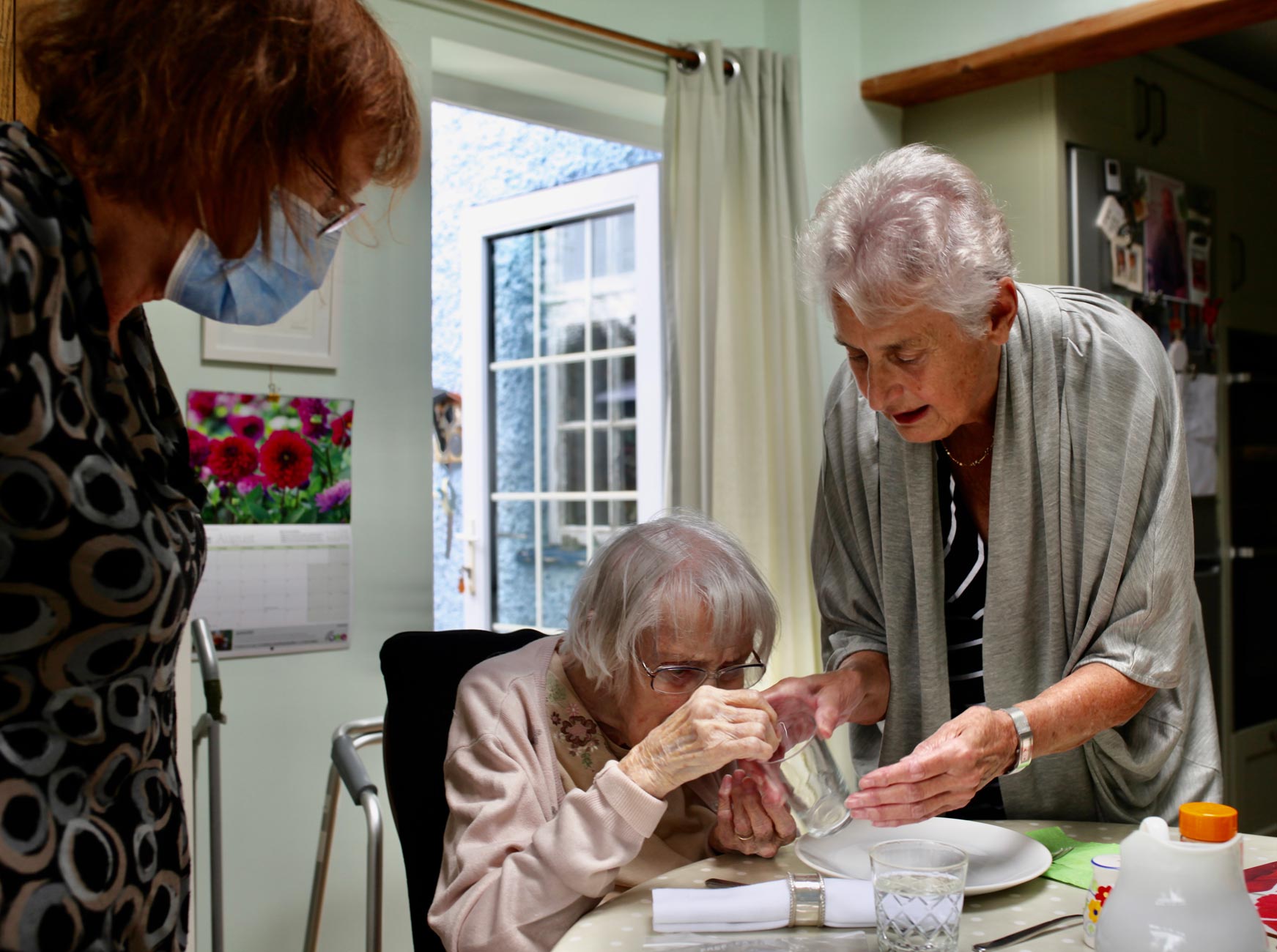 Jacqueline and Elizabeth were on hand to help with medication to be taken before food.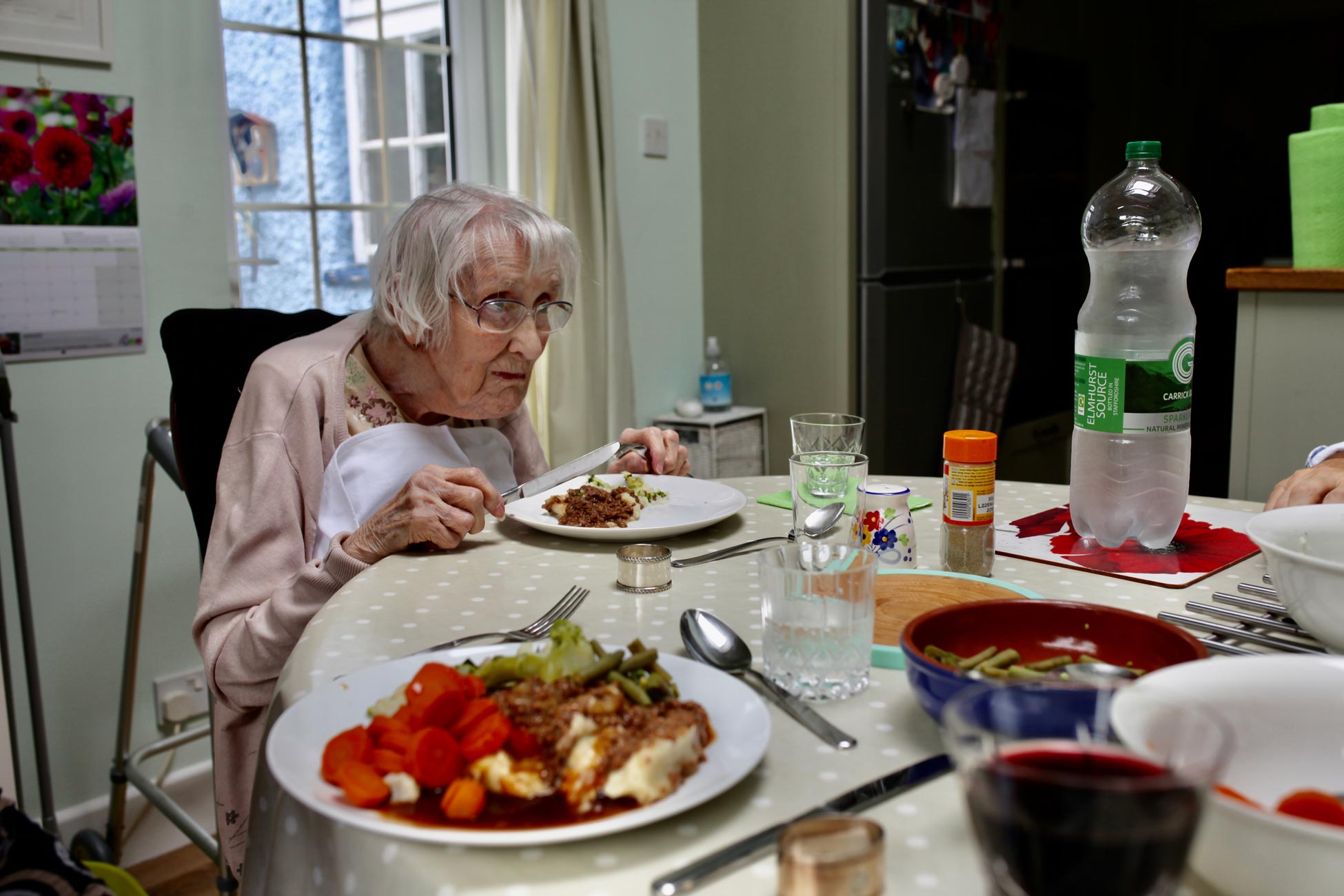 Jackie helped her to her favourite cottage pie, cauliflower, broccoli, and carrots, and she got stuck in with gusto.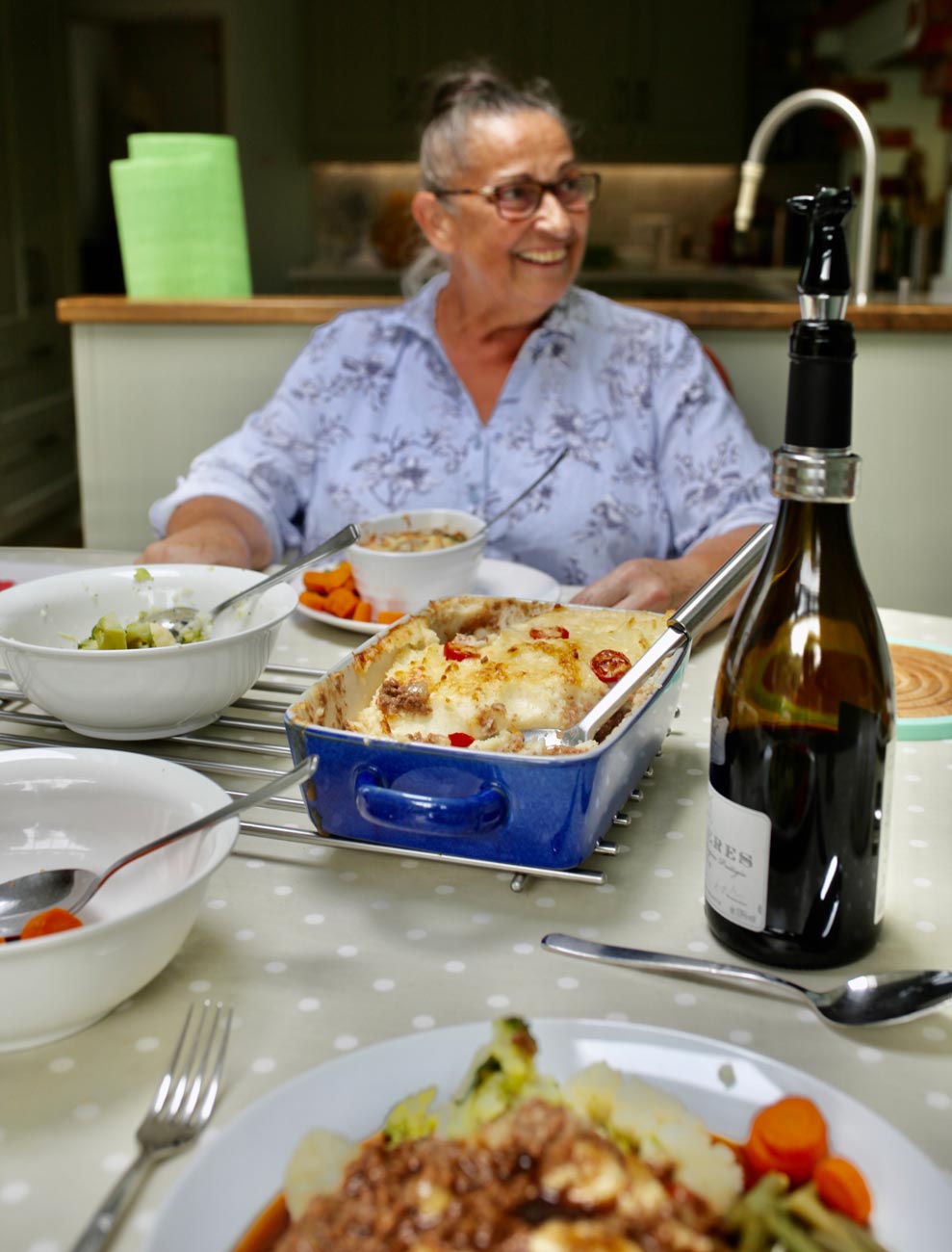 The rest of us talked among ourselves. I enjoyed a glass of the Faugeres.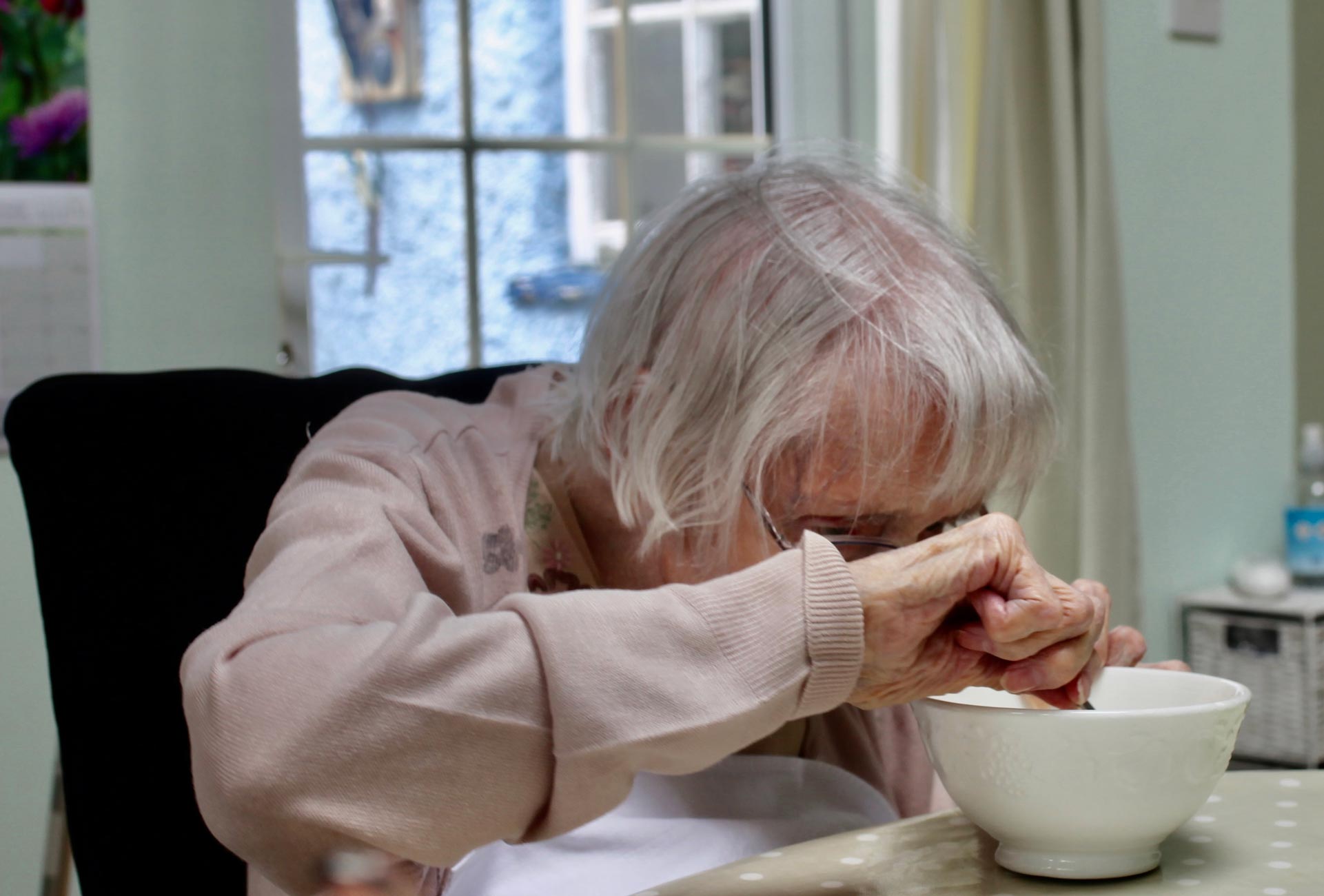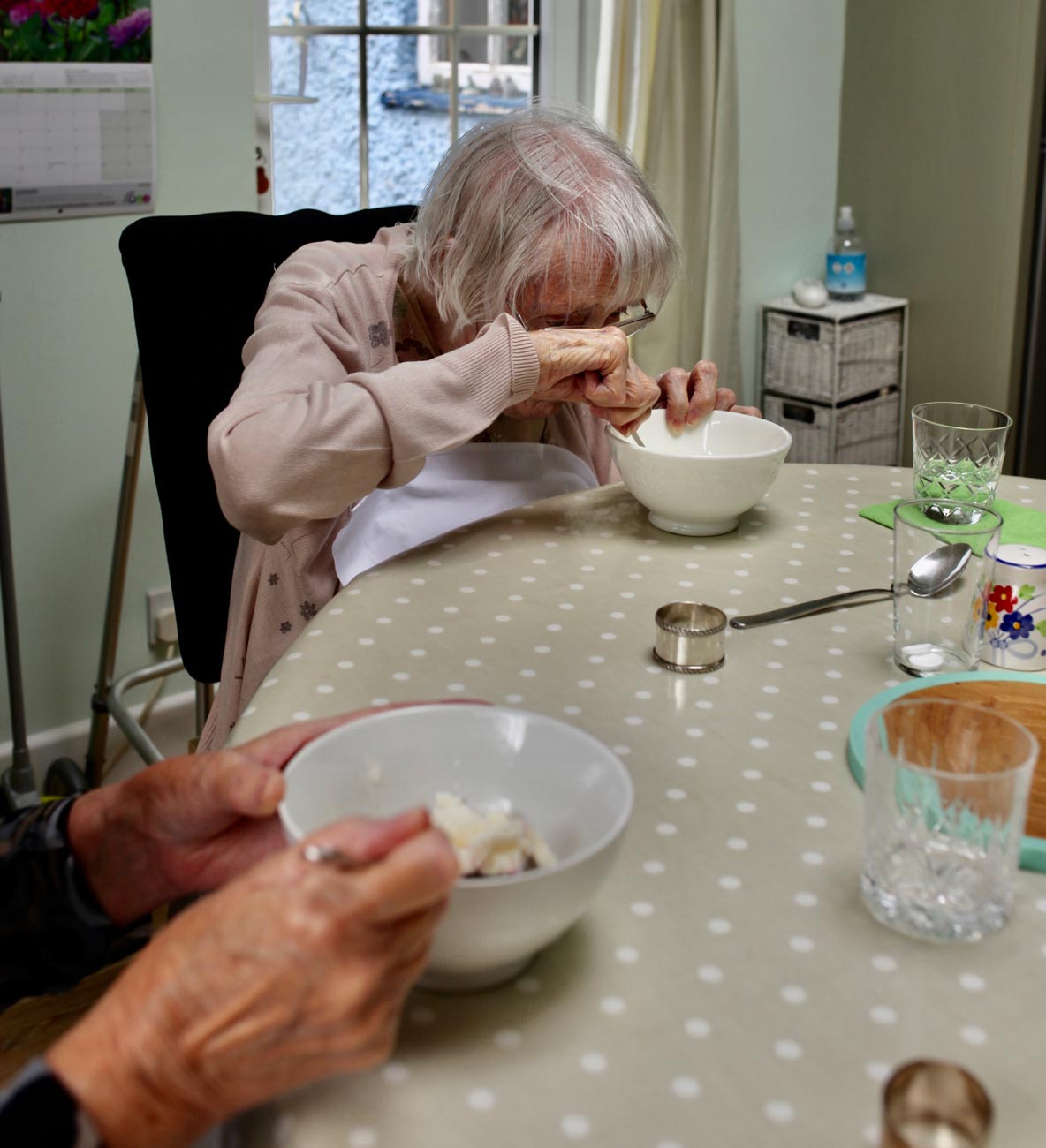 Mum declined seconds, but when asked if she could manage ice cream (another favourite) she answered, with humour, that of course she could, as if it were a stupid question.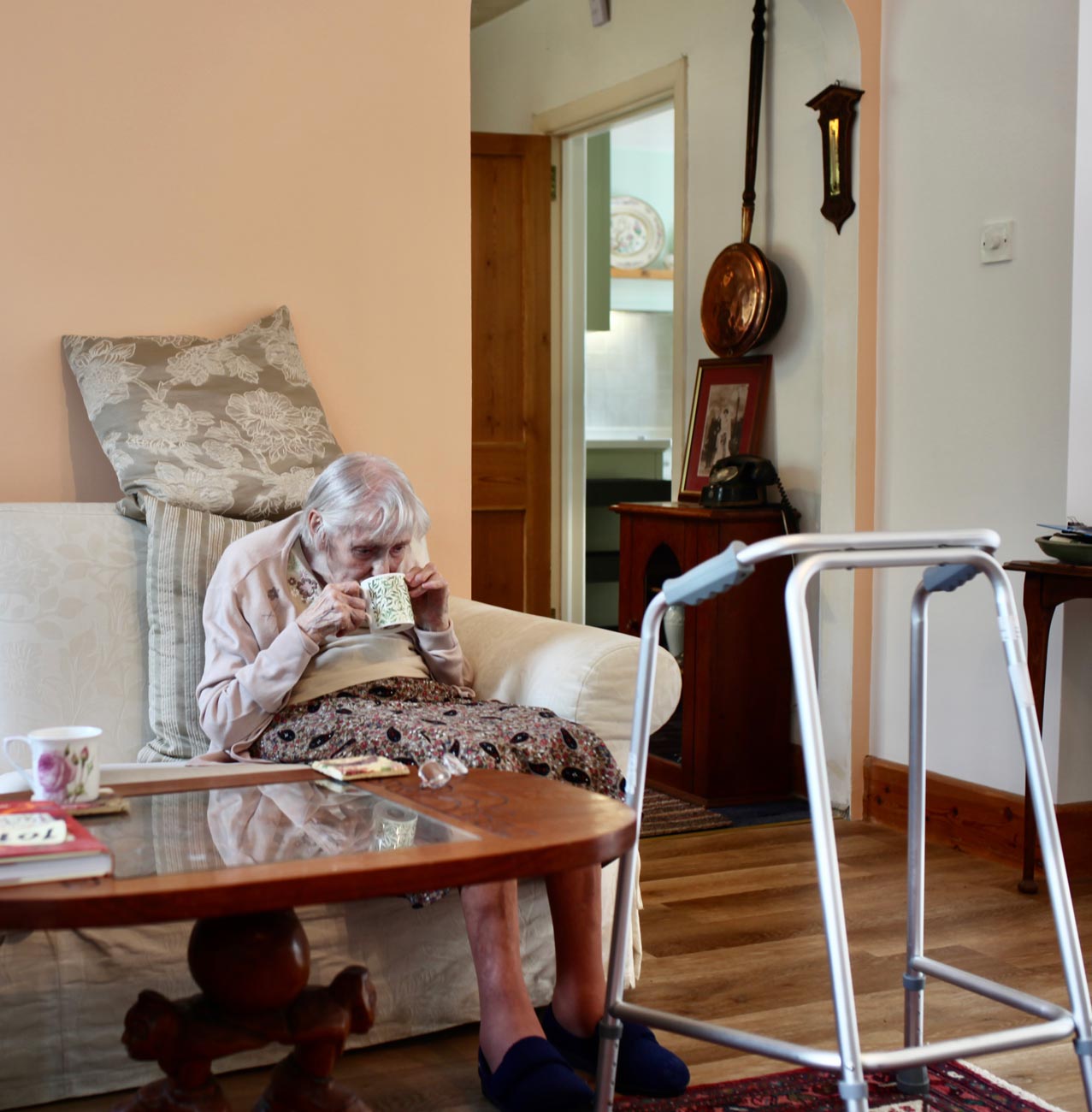 Further tea was taken in the sitting room. Later, Tunnock's tea cakes were served and Mum was returned to Woodpeckers in time for supper.
This evening's meal was a light ham salad.