This morning I posted https://derrickjknight.com/2021/09/06/a-knights-tale-28-three-monarchs-in-quick-succession/
While we continue to experience the dry scorching heat of an Indian summer, our containers need watering at least once a day. Occasionally diverting for a little dead heading I carried out this task this afternoon while Jackie
completed and photographed the progress of her refurbishment of the front garden garage door planting.
Later, while we sat on the decking with Diet Coke for Jackie and fizzy water for me, I photographed the little fuchsia Mandarin Cream; a bushy hibiscus; pretty petunias in hanging baskets and on the decking itself with lobelias, impatiens, variegated ivy, and jasmine whose flowers are over; views of the Dragon Bed and the gazebo; a stand of begonia pots; and shadows cast on a New Zealand flax.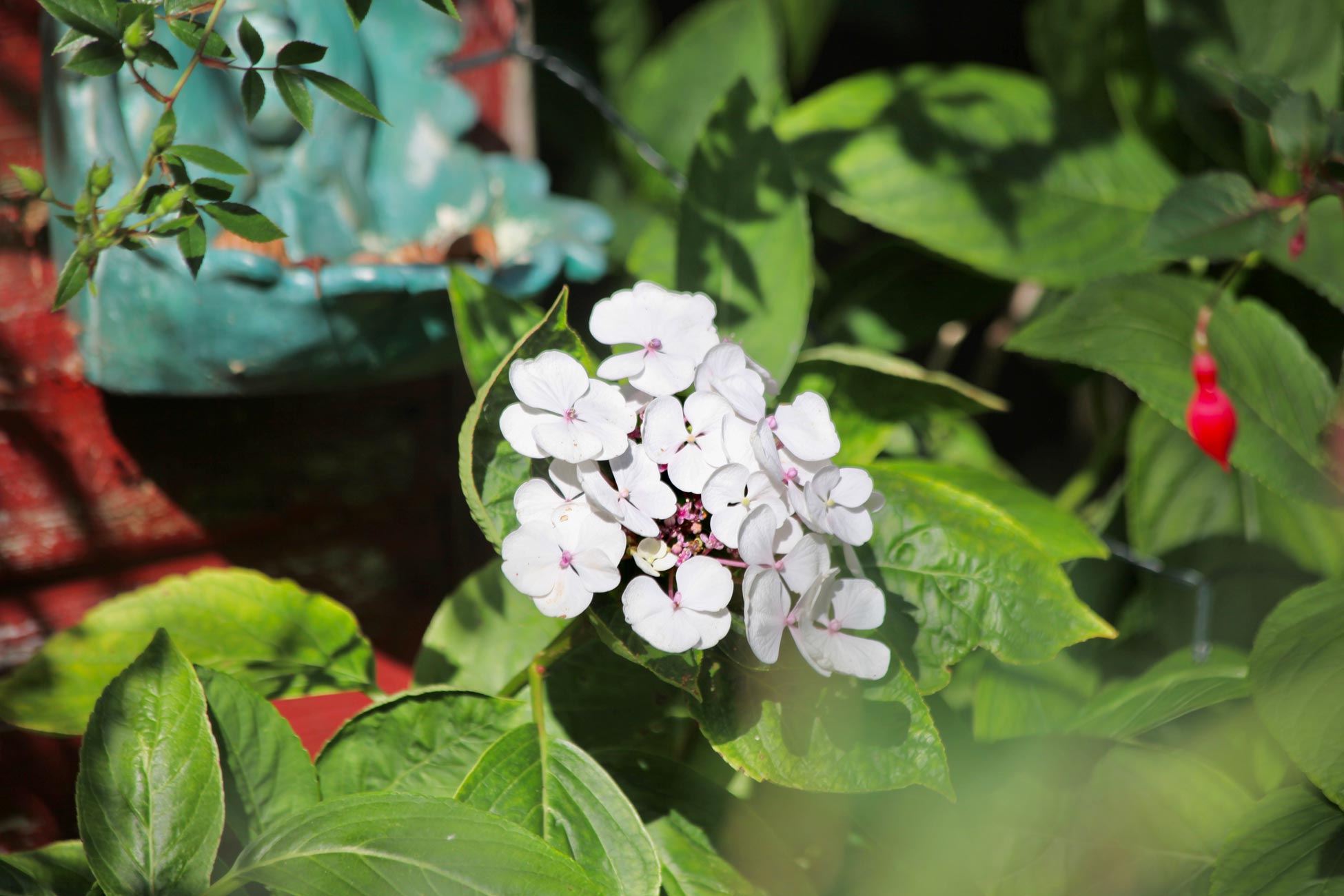 I then stepped into the Rose Garden and photographed hydrangea Lanarth White: two different stages of Aloha, the red of which fades to pink over time; Gloriana, now too high for me to reach with secateurs; deep pink Special Anniversary; and the ever golden Absolutely Fabulous.
This evening we dined on succulent roast chicken; tasty gravy; boiled new potatoes. crunchy carrots and cauliflower; and fried mushrooms, with which Jackie drank more of the Pinot Grigio, and I drank more of the Dao.