We began the day by shopping at Ferndene Farm Shop for three more bags of compost, vegetables, and begonias. This was quite a quick operation, after which we drove into the forest.
At the top of Holmsley Passage another wrecked vehicle blocked the side-lane to a house. This was upside down and looked as if it had been overturned in an accident.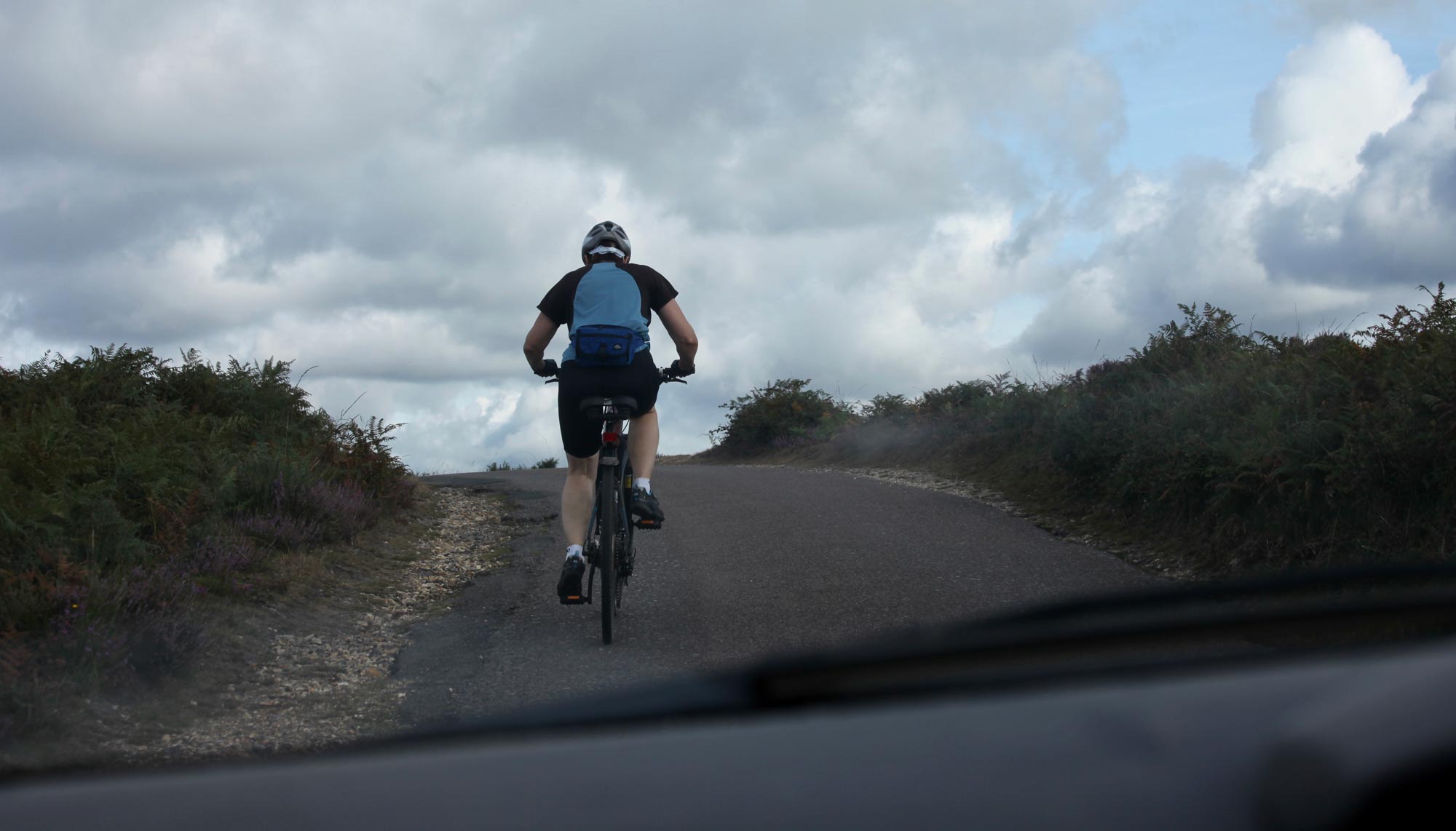 Many cyclists, singly or in various groupings, were about this morning. The trio and the two singletons wheeled up Holmsley Passage and the pairs sped along Bisterne Close.
Purple heather brightened the moors around the passage.
Much of the bracken in the woodland beside the close was still fresh enough to appeal to the ponies,
who were there in abundance today.
I was drawn further into the forest by a thudding beat which transpired as the stamping of a cluster of ponies with one bushy tailed foal retreating from heat or flies or both.
The higher rhythmic clopping of their iron-shod cousins pulling an historic carriage along the close chimed a different note.
A red haired walker blended with rowan berries above.
This evening we dined on Jackie's flavoursome cottage pie; crunchy carrots, cauliflower and broccoli, served with meaty gravy and accompanied by Hoegaarden in her glass and more of the Rioja in mine.