This morning while Jackie shopped at Tesco I carried out a bunch of dead heading.
After lunch I wandered around the garden with my camera
and photographed a range of blooms, each of which is titled in the gallery;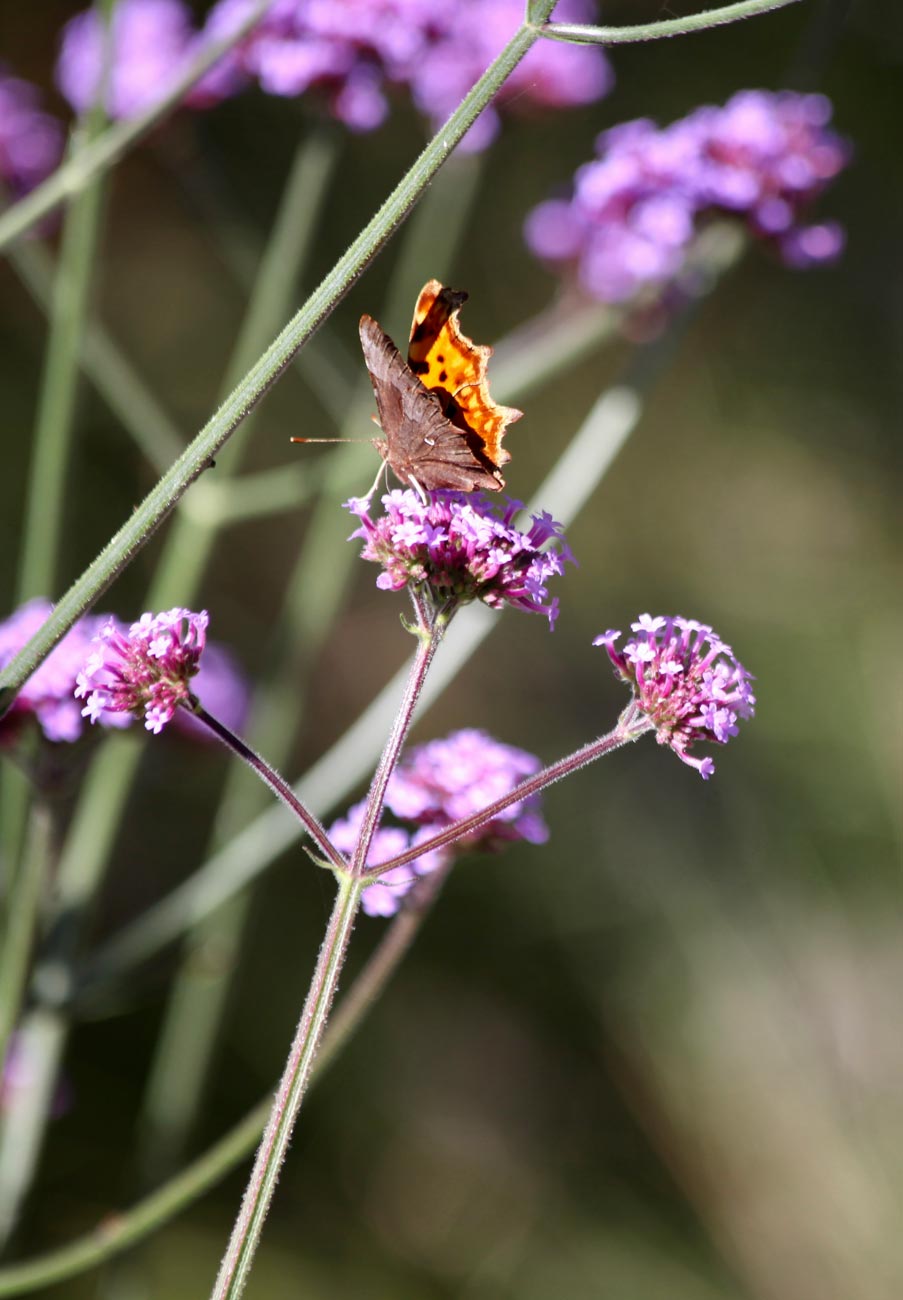 a bee on a cosmos and a comma butterfly on verbena bonariensis.
Later this afternoon we drove into the forest and discovered from the presence of pigs trotting across Jordans Lane that pannage has begun. This is the period when pigs are freed to eat up the mast – acorns and other autumn fruits which are poisonous to ponies.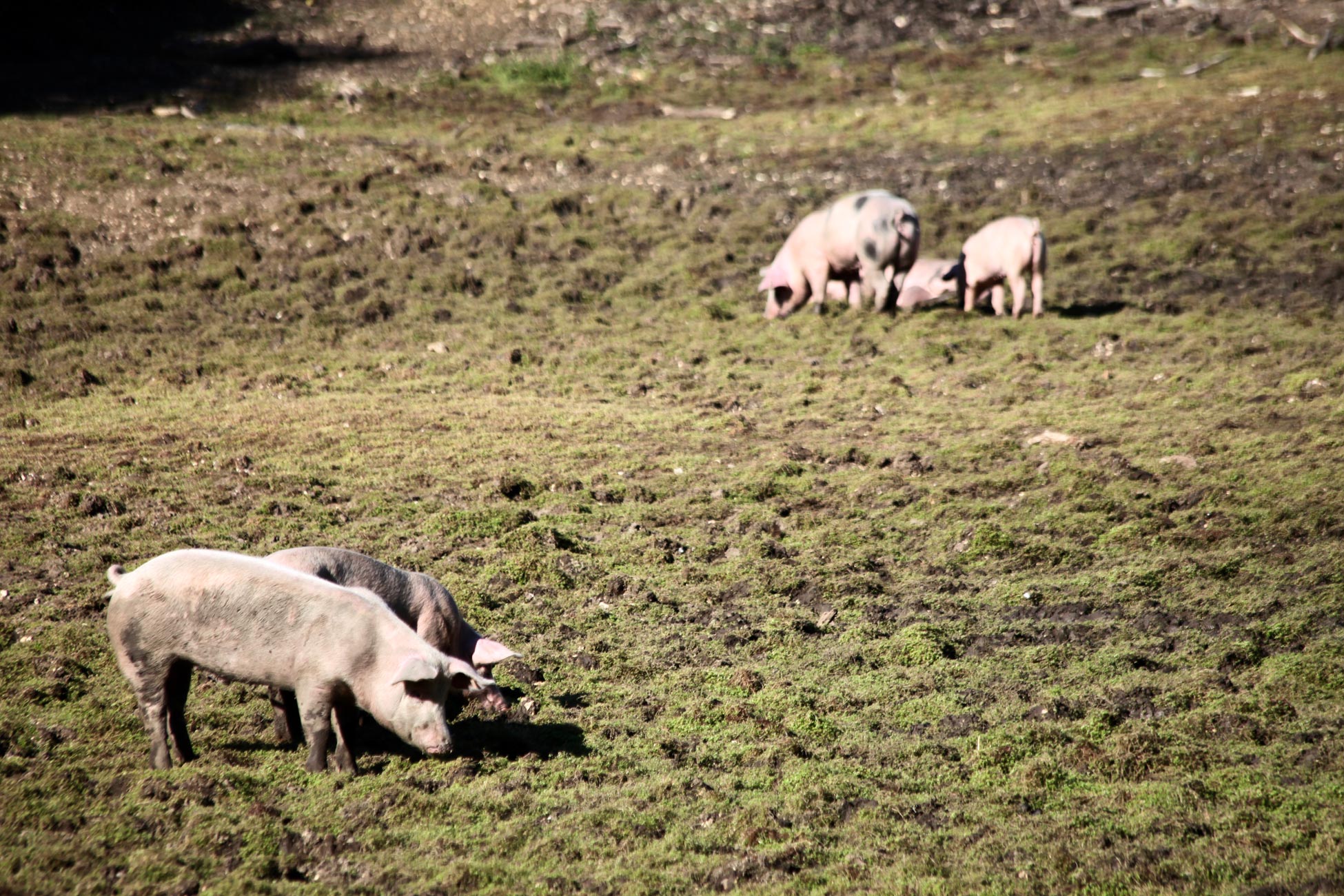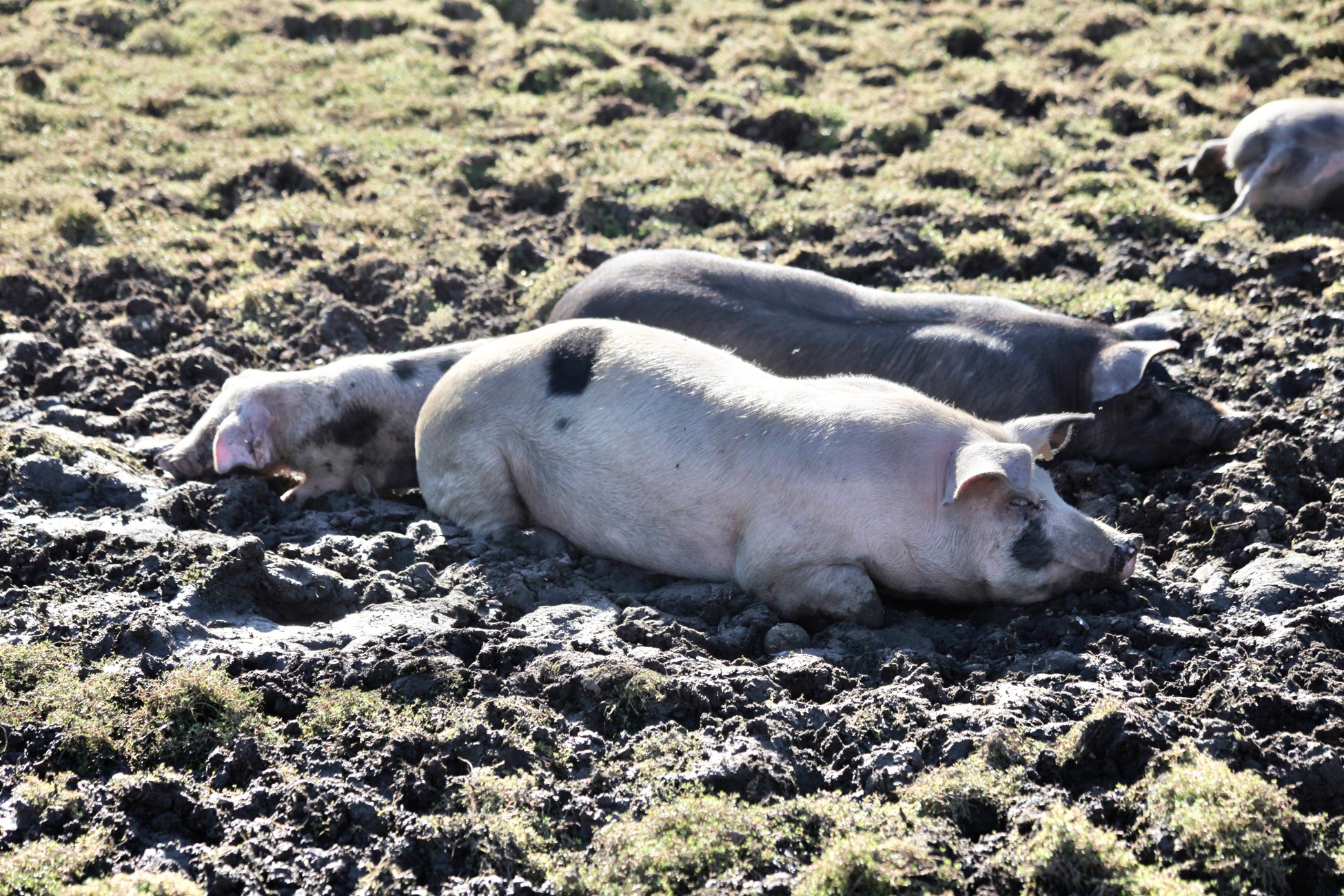 This gathering of pigs and piglets was more interested in rooting and wallowing on the still-muddy-enough-for-fun drying Pilley lake bed.
There had not been a scarecrow trail in Hordle this year, but it looks as if someone in Sheldrake Gardens had made their own individual effort in the form of this
pair representing the Gruffalo and mouse.
This evening we dined on oven fish and chips and peas, with which Jackie drank Hoegaarden and I drank more of the Fleurie.