Eight years after our separation and one year after the divorce, Jackie and I each married someone else.
Here, Jessica prepares to leave Horse and Dolphin Yard on the brief journey to Marylebone Registry Office for our legal coupling on 1st March 1980. It is most likely Matthew who photographed us with Carole and the top of Becky's head, after I had helped him fix a problem with his camera.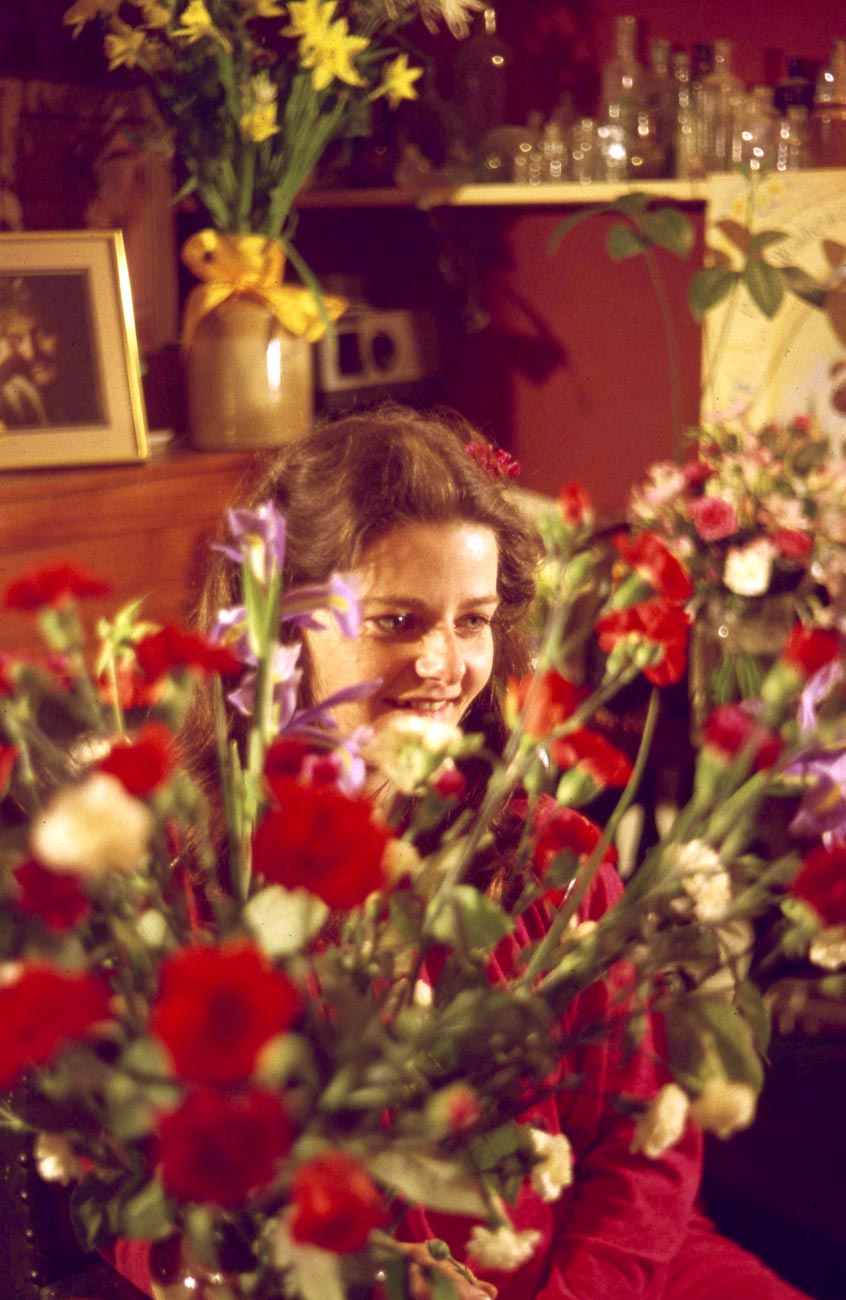 Afterwards we returned to our flat where I photographed the third Mrs Knight festooned with flowers; and in the evening repaired to a wine bar in Leicester Square, the name of which I have forgotten.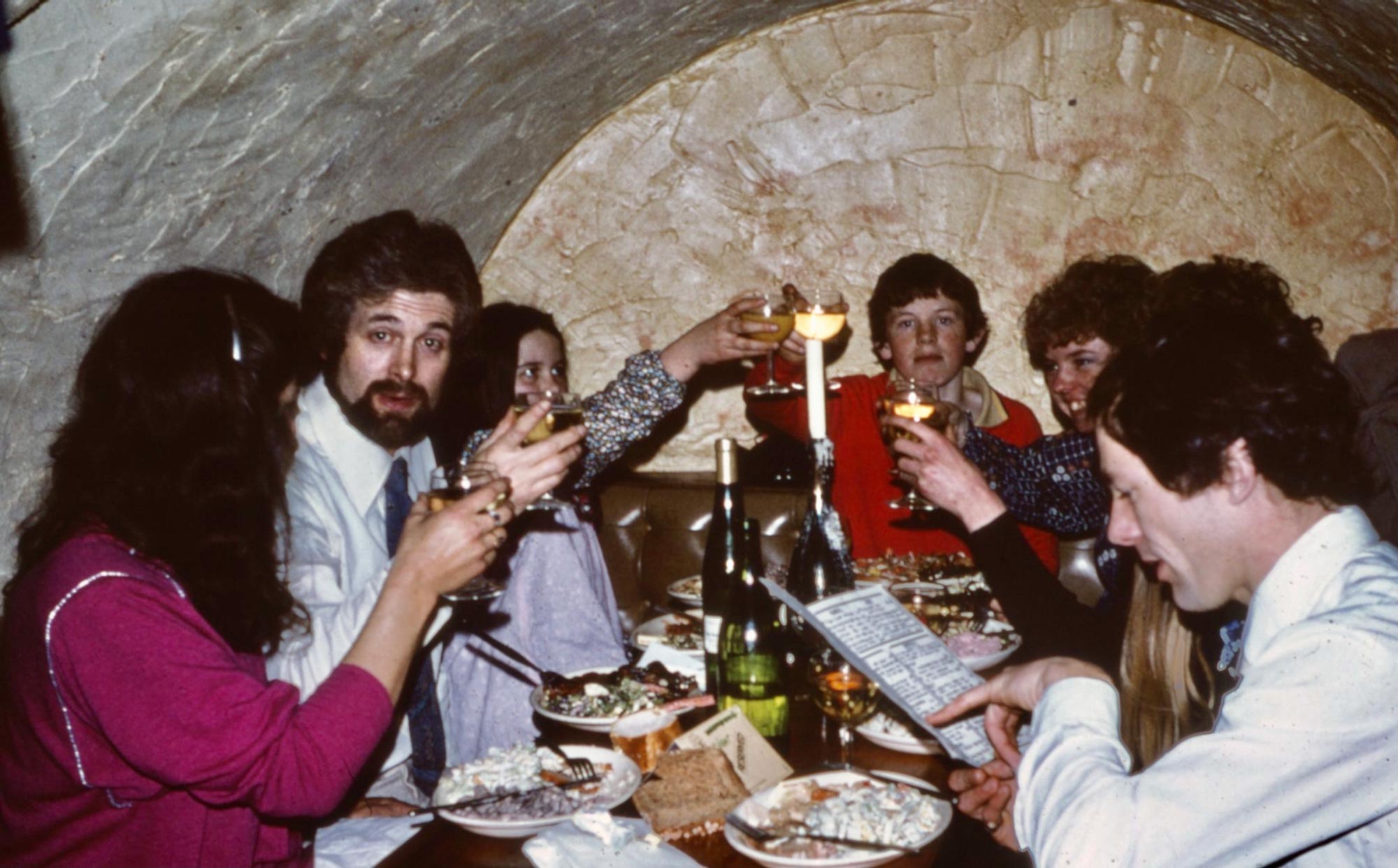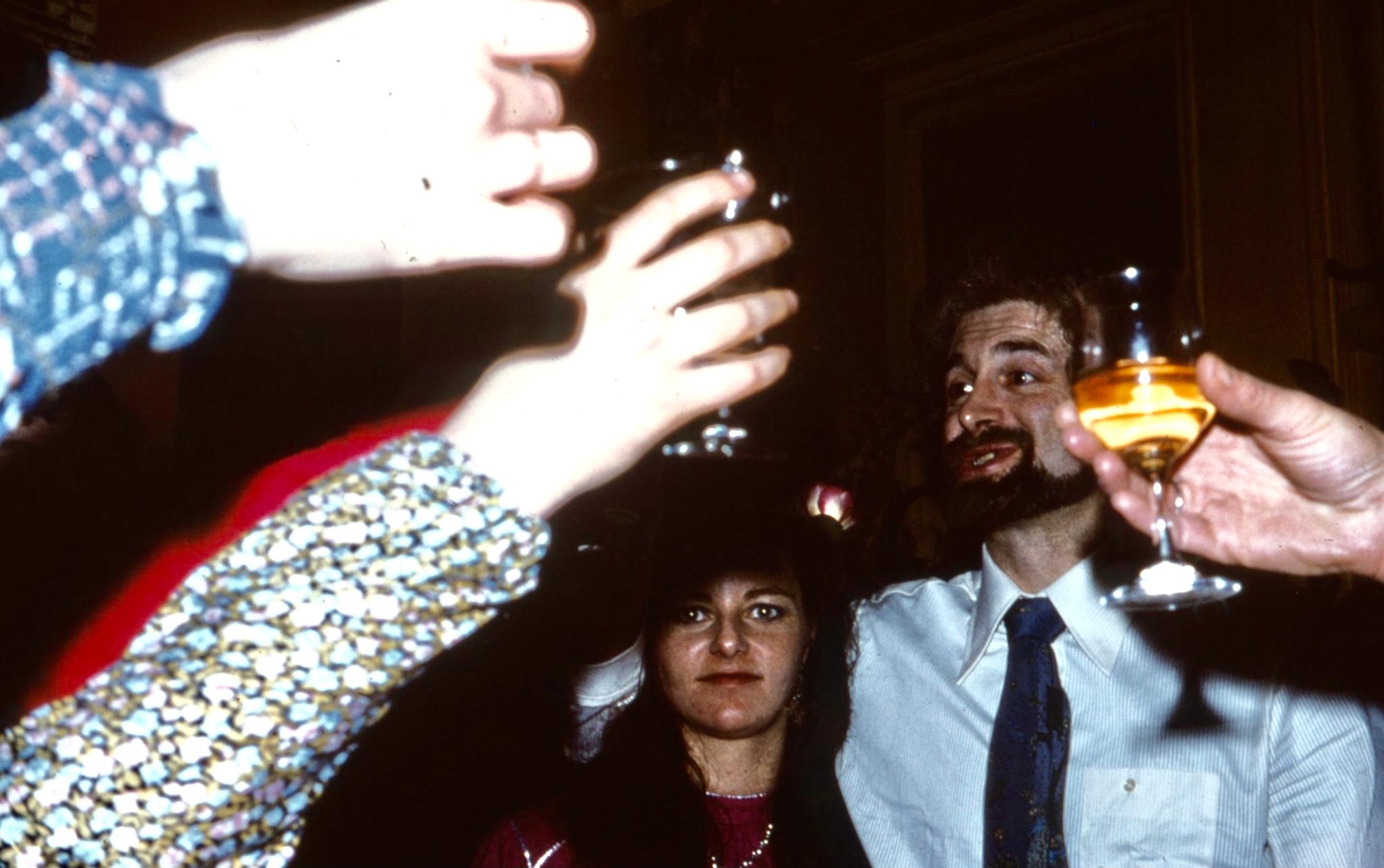 Matthew definitely provided pictures of the toast. Becky, Michael, Carole, and Simon make up the small gathering.