On another hot and sunny morning I produced a number of
garden views from above;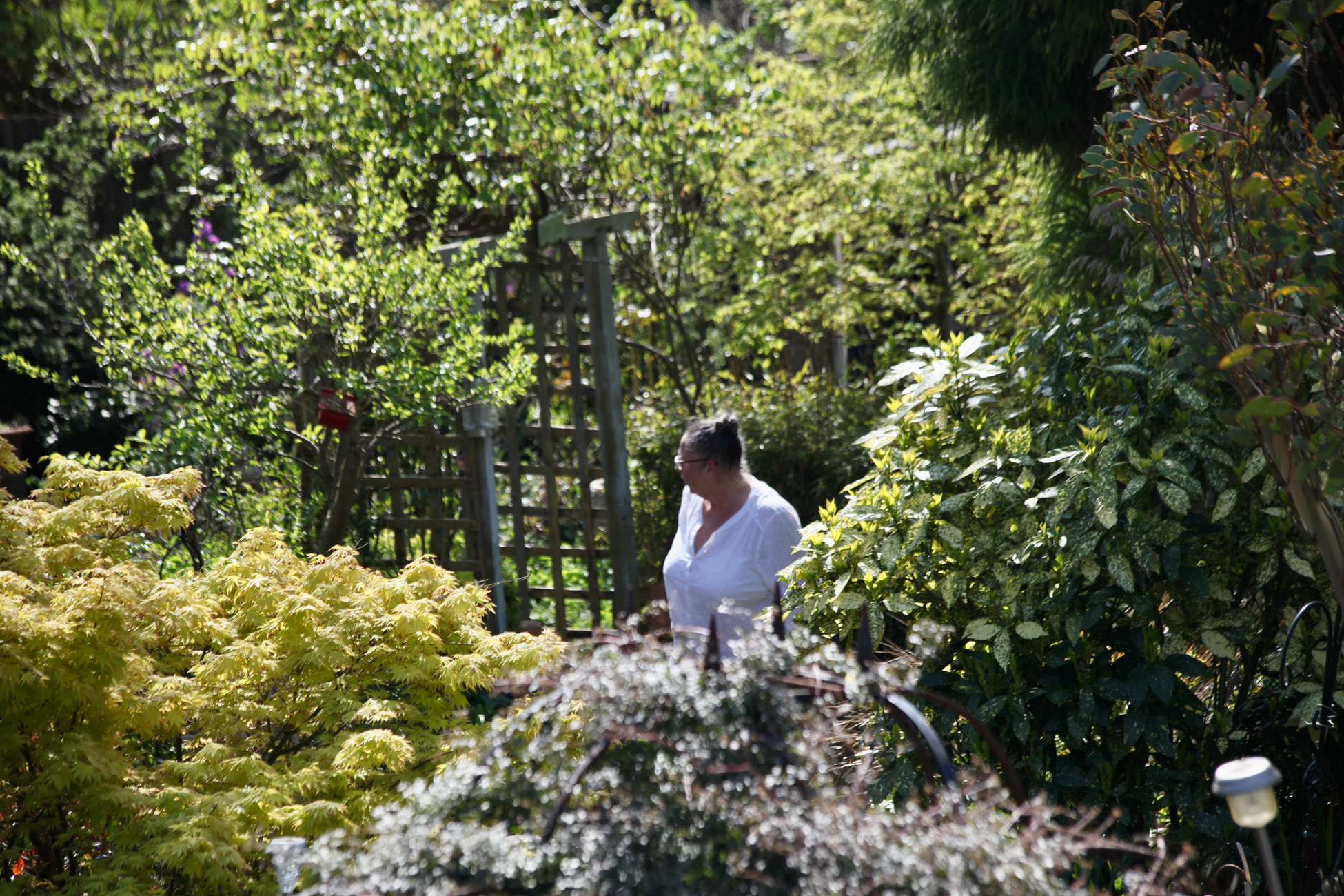 in the process a selection of Where's Jackie? (11) for readers to find.
This afternoon I read more of Charles Dickens's novel, Bleak House and scanned another five of the wide ranging illustrations by Charles Keeping.
'On the step at the gate I saw a woman lying' conveys the artist's skill with buildings, graveyards, figures, and animals such as the rat, also giving perspective.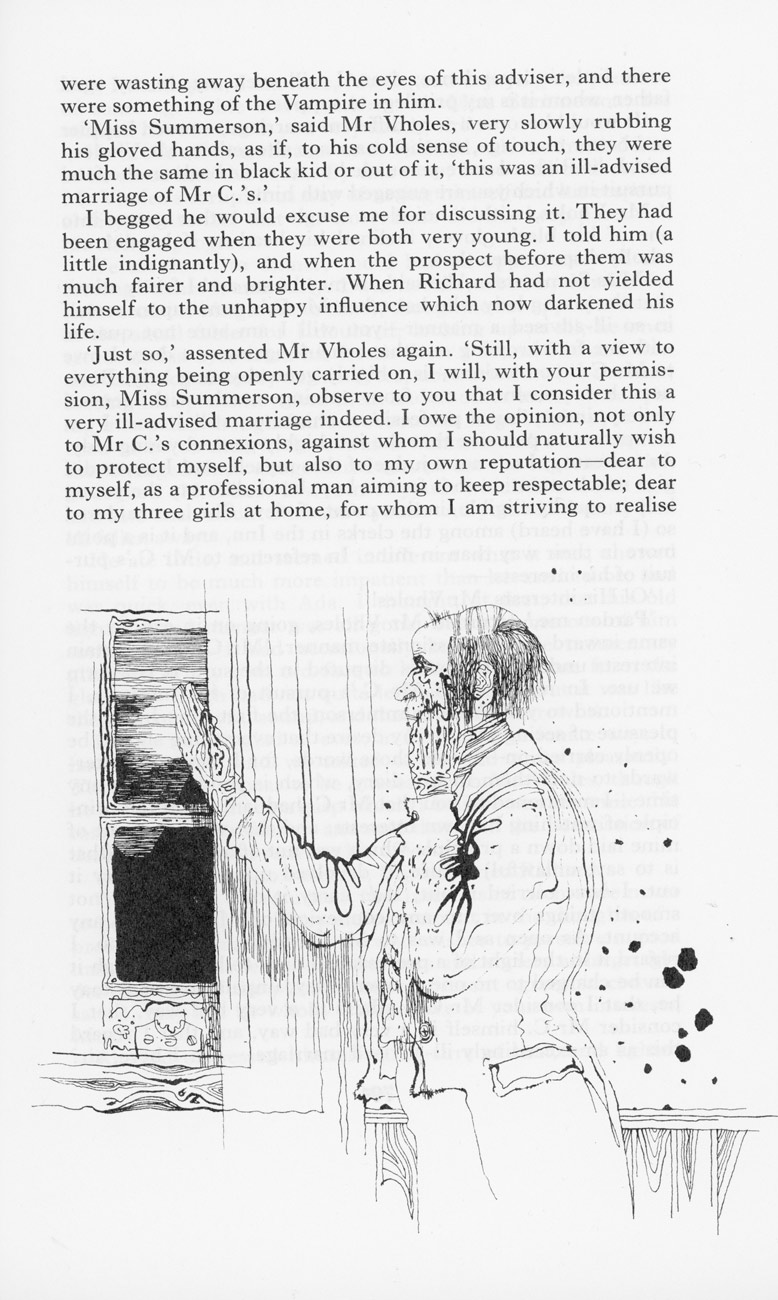 Attention to the writer's detail is demonstrated by 'Mr Vholes stood feeling the pimples on his face'
The effete 'Mr Skimpole, lying on the sofa in his room, playing the flute a little' is another worthy portrait';
as is 'The old man had shrunk down in his chair into a mere bundle'
Keeping is able to steep himself in the writer's factories and waterways, as shown in 'On the black canal bridge of a busy town'. A mere conversation is insufficient for him – he has to show it in context.
This evening Jackie and I dined on her spicy chicken jalfrezi with pilau rice; Flo enjoyed a boiled egg korma and plain boiled rice, with which she drank elderflower cordial; the Culinary Queen drank Hoegaarden and I finished the Shiraz.