Early this morning I read in the car while Jackie bought vegetables at Ferndene Farm Shop and birthday presents for Ivy at New Milton. We then drove on to Burley where I settled on a bench to watch the world go by. My sojourn was to be brief.
As I left the car park I noticed that a decaying stump I had last photographed Before Covid had been servicing the ecology of the site.
I walked through The Queen's Head car park where I attracted a foal which tagged me into the roadway where I had difficulty shifting it.
Its parents slept in charge of the infant as they sought refuge against the pub walls.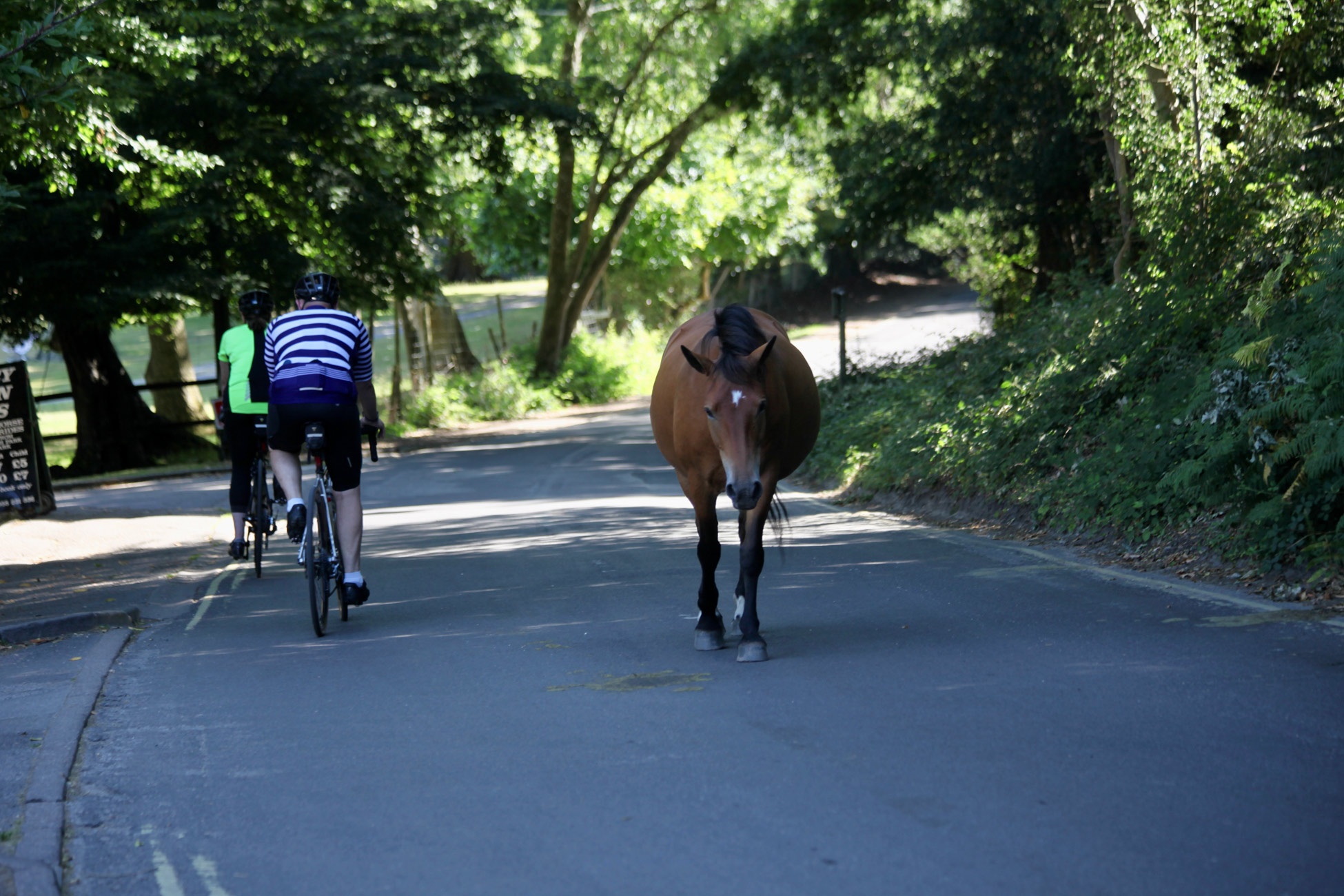 A group of cyclists, amused at my unwanted attendant passed another pony on the road.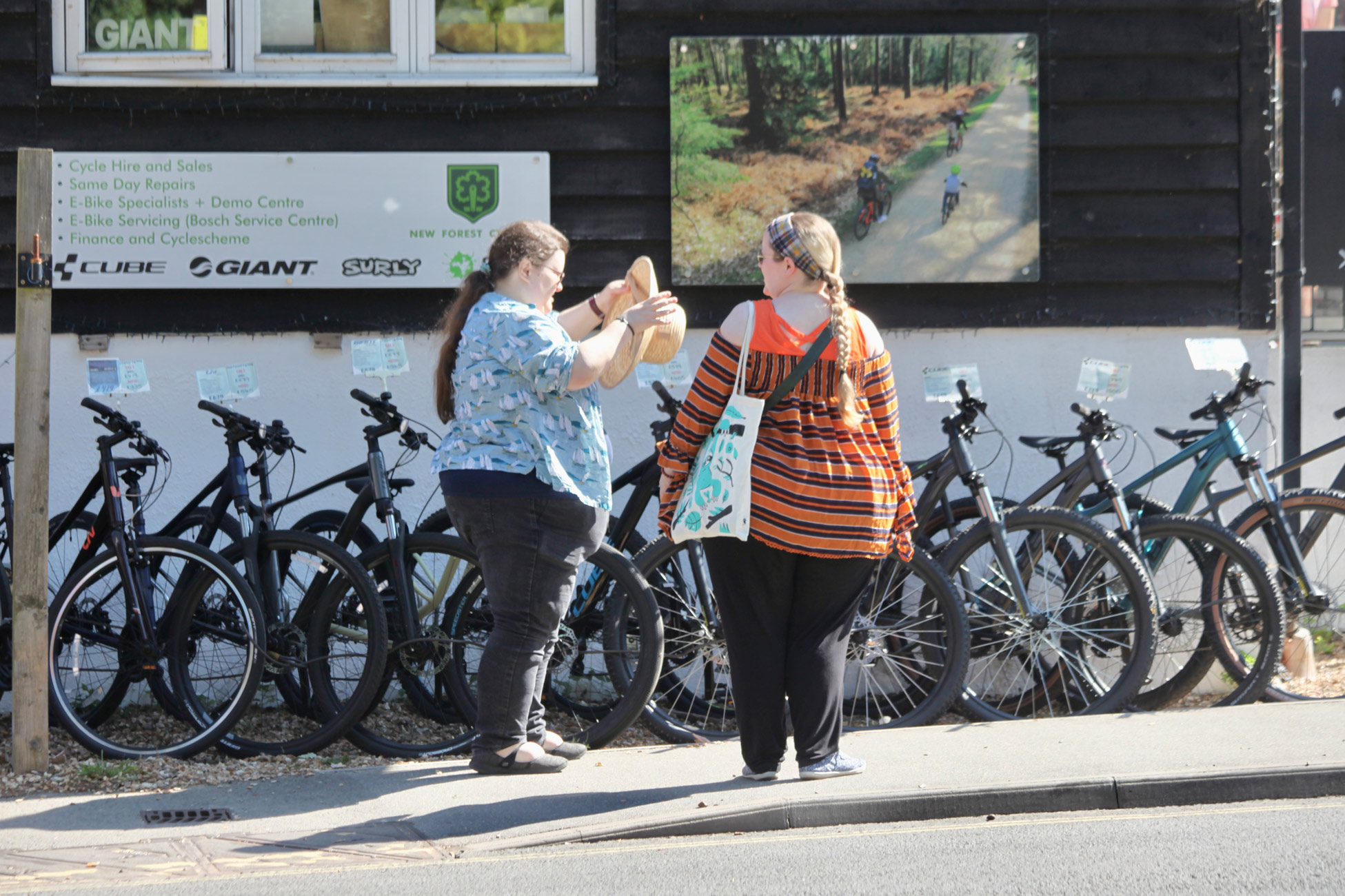 Others wandered along the High Street of Burley as, lens at the ready, I stationed myself on an unoccupied bench.
Soon, 87 year old Sylvia joined me and asked us – Jackie had joined me by then – whether we knew where the bus went to from here. Resisting one of the jokes about "I wouldn't start from here", we learned that she wanted to go to New Milton and had boarded a bus to an unknown destination which turned out to have been here. She had been hoping to arrive at the New Milton Tesco's from her home at Highcliffe. Given that we lived a mile from there we had no choice but to cut short my people watching and transport her there. Which we did.
I was to become relieved that my photography session had been so brief, because I spent six hours this afternoon carrying out a first cull of the photographs Jackie and I produced between us, when I cut the numbers from 300+ to 207. I barely had the energy then to start on the Burley set.
This evening we dined on Jackie's wholesome sausages in red wine, boiled potatoes, firm carrots, cauliflower, and broccoli, with which she drank Hoegaarden and I started on a bottle of Patrick Chodot 2019 that Flo, knowing it was a favourite, had given me for my birthday.