Today, carrying a freshly prepared picnic lunch, Jackie drove us out to the currently sleepy village of Hale in the north west of the New Forest. This proved to be a good choice because all the other tourist spots we passed were quite busy.
We turned off Roger Penny Way into Woodgreen Road running between Godshill Village Hall and The Fighting Cocks pub.
A woman with a mobile phone bent to photograph a portrait of a donkey standing in the middle of the road;
while one of their number stroked another ass her companions were intrigued by one more,
beside a somnolent companion still sporting its winter coat while waiting for the postman, resting its head against the hall wall, on which hangs a defibrillator.
Judging by the number of tiny foals sleeping like any infant on the dry grass beside the pub there has been a recent spate of births.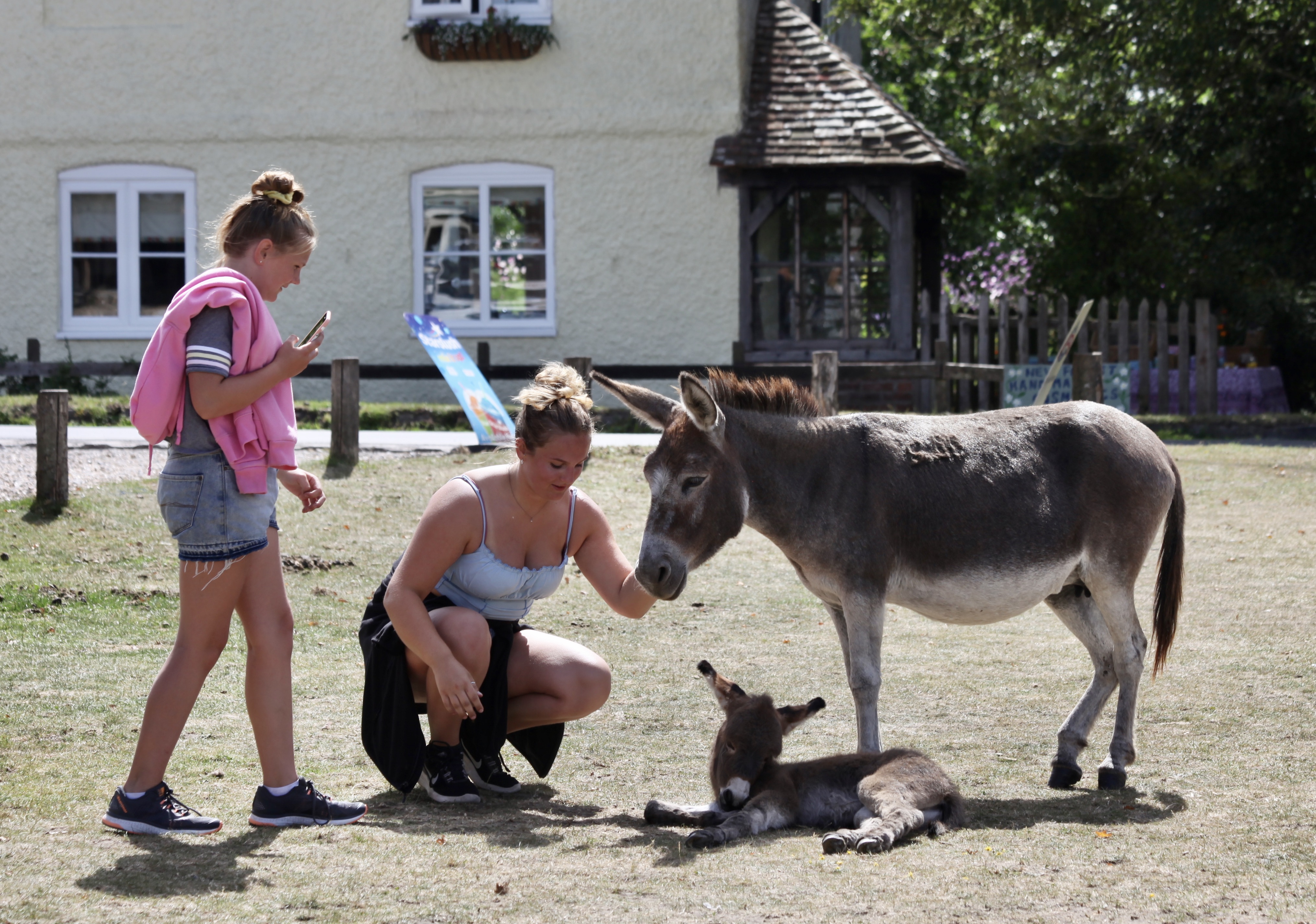 It didn't take the young ladies from outside the hall long to pet this one awake.
We continued to Hale Lane from which we could look down on a quilted landscape, and enjoy the sunlight brightening a bracken hedge and dappling the trunk of a mighty oak.
On a previous visit to Hale, featured in https://derrickjknight.com/2019/03/21/posing-comes-with-the-job/ I had photographed these happy thatchers working on
this lengthy roof, now well weathered in.
We enjoyed our picnic on a bench beneath a spreading oak canopy near the
village hall, also bearing a wall-mounted defibrillator.
At lunchtime during normal term-time the green would have resounded with the cries of schoolchildren – not so 2020; the quiet was so still that voices could be discerned on the other side of the open space which belonged to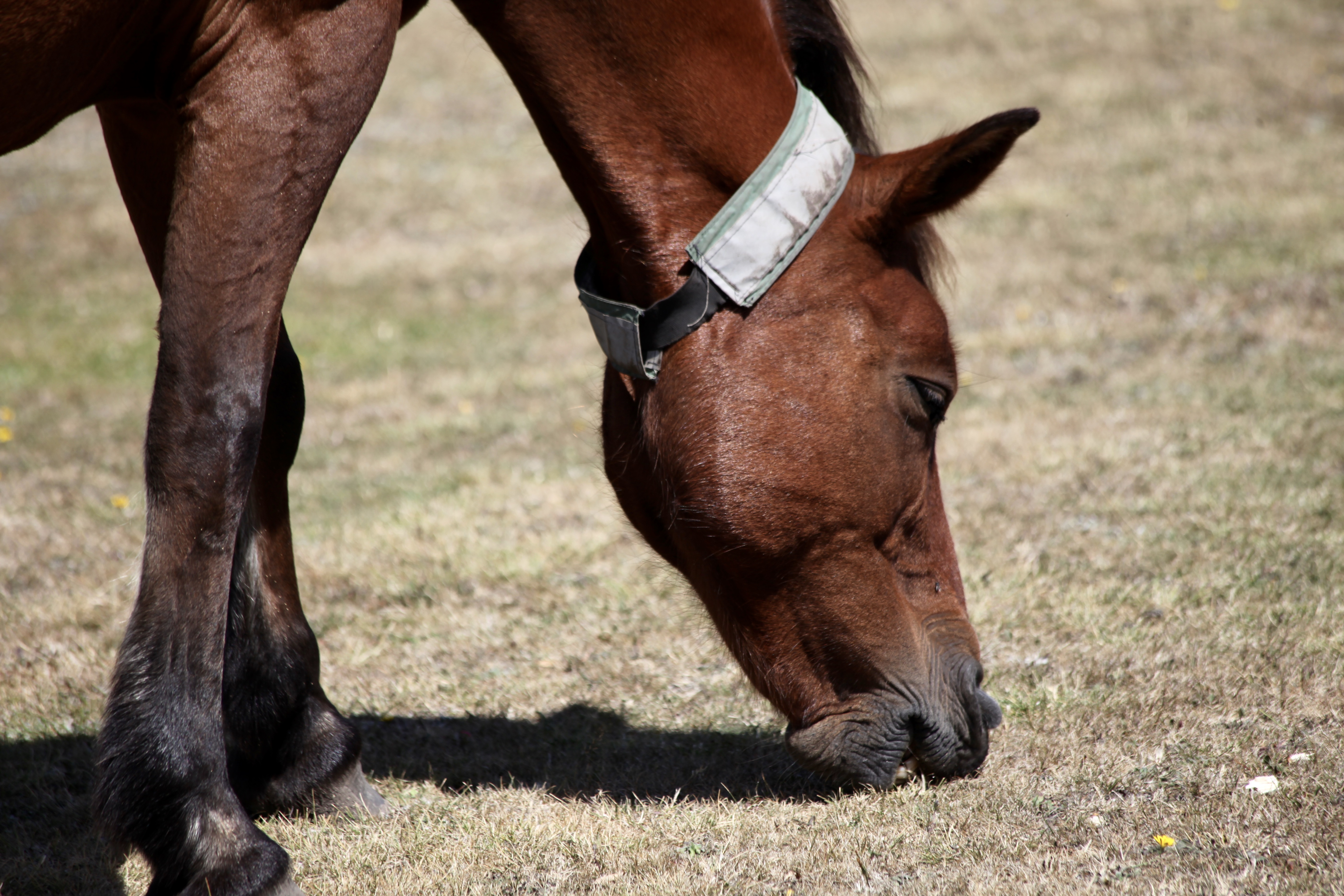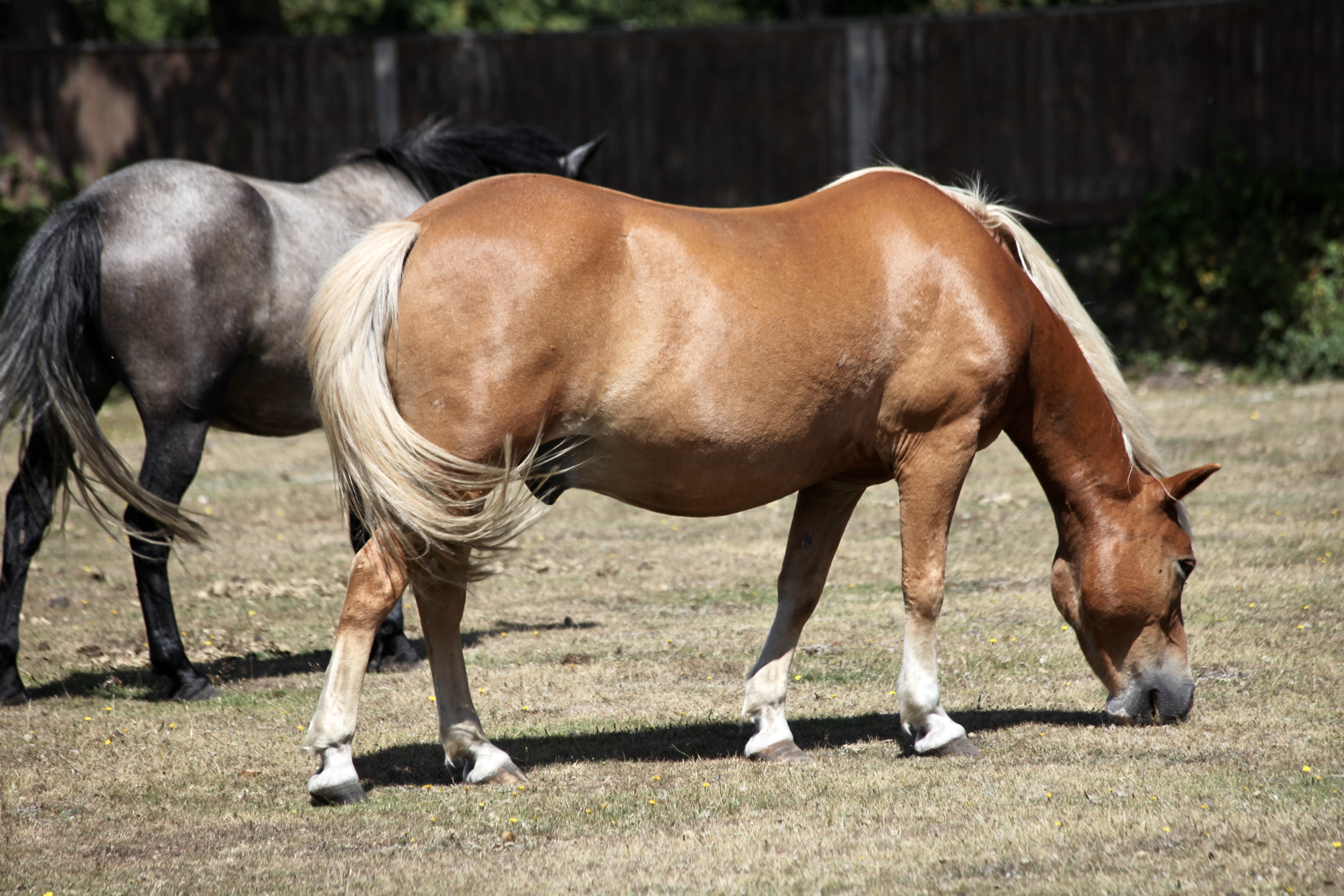 resident ponies and foal
which eventually trooped off to the shady outskirts.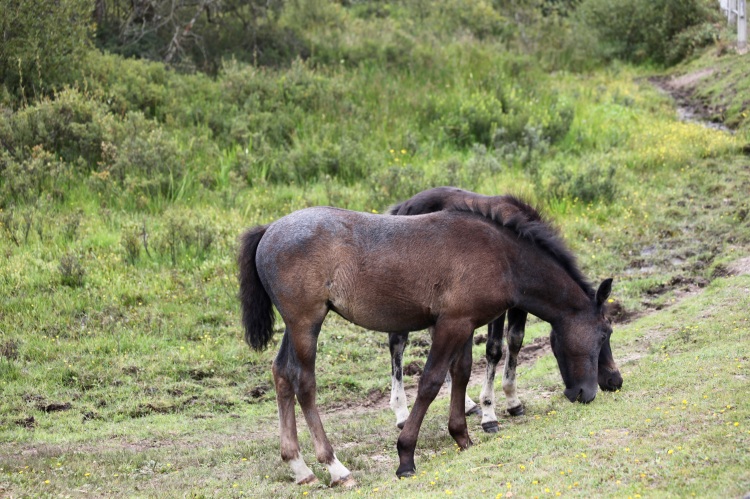 Passing Wootton Bridge on the way home we spotted a pair of foals prompting us to speculate about whether horses produced twins. Several sites on Google leave us in no doubt that this is a very rare event, the odds against a healthy mare and both twins surviving are 10,000 to 1. We had not seen twin youngsters.
This evening we dined on tangy pork chops coated with mustard and almonds; crisp roast potatoes, including the sweet variety; tender sweetheart cabbage; crunchy carrots; and tasty, meaty gravy with which Jackie drank Hoegaarden and I drank a smooth Flores de Soligamar Rioja 2018.