My sisters cleared Mum's room in Woodpeckers today and will take her favourite clothes to the undertakers. I had removed the one object I would like yesterday. This, bearing my name on the back in our mother's block capitals, was
a pastel portrait I produced for her on the first anniversary of Dad's death, 34 years ago.
This is the original of an enlarged photocopy, the completion of which is described in "Would You Believe It?"
This afternoon Jackie roused me from somewhat of a stupor to drive me into the forest.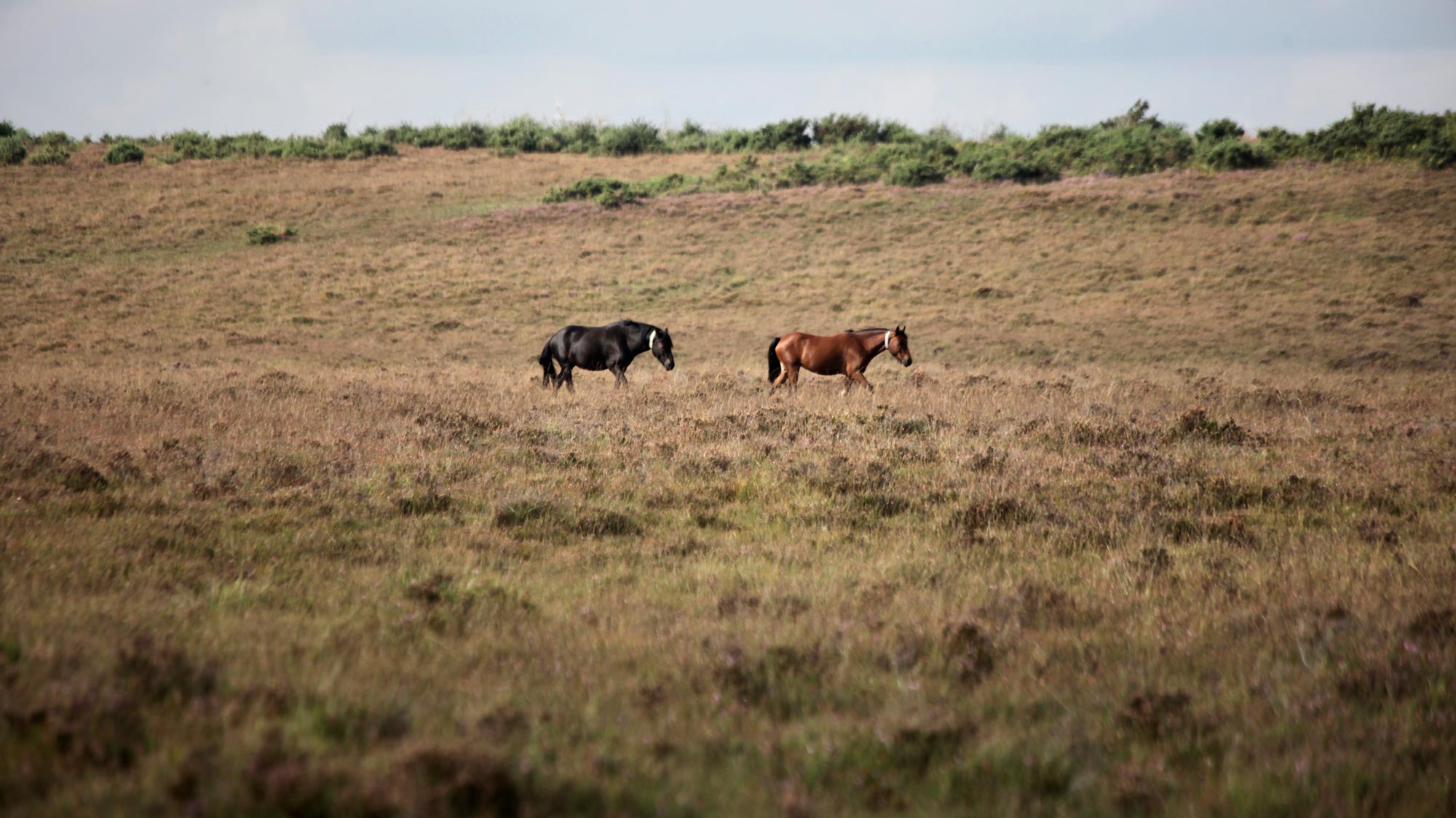 Ponies could be seen on the move on the moorland astride Burley Road; holding up traffic as they crossed the road; and continuing to slake their thirsts at Whitemoor Pond.
Two grey ponies planted themselves on the road at Ibsley. Each time they shook the flies from their faces the pests dropped back into place almost without changing formation.
Two other ponies hugged the walls of the Old School House at South Gorley.
Donkeys and their foals occupied the area around Hyde primary school, while, on the green opposite
the next generation of schoolchildren were engaged in a sporting activity.
This evening we dined on Jackie's spicy chicken jalfrezi and savoury rice. She drank Hoegaarden and I finished the Comté Tolosan Rouge.
When Elizabeth rang to say that she and Jacqueline were just leaving Woodpeckers and going straight home we invited them for more of the jalfrezi, which they accepted with alacrity. I opened another bottle of the same wine for them to have a little before they left for an early night.