Martin spent the morning tidying the back drive beds. He applied his painstaking effort to cutting back excessive growth and cleaning the brick edging. He chopped the refuse and added it to the compost.
Two robins who we think are a grandson of Nugget and his female partner have been attracted by the work. Longer term readers will be familiar with our late tame robin and the occasional challenges to find him. Hopefully we are starting a new "Where's Nugget's grandson?" with these two, the first being No. 1 and the other No. 2. You may need to enlarge the images.
While all this activity was going on a big bumble bee slept away the morning on a blooming bergenia.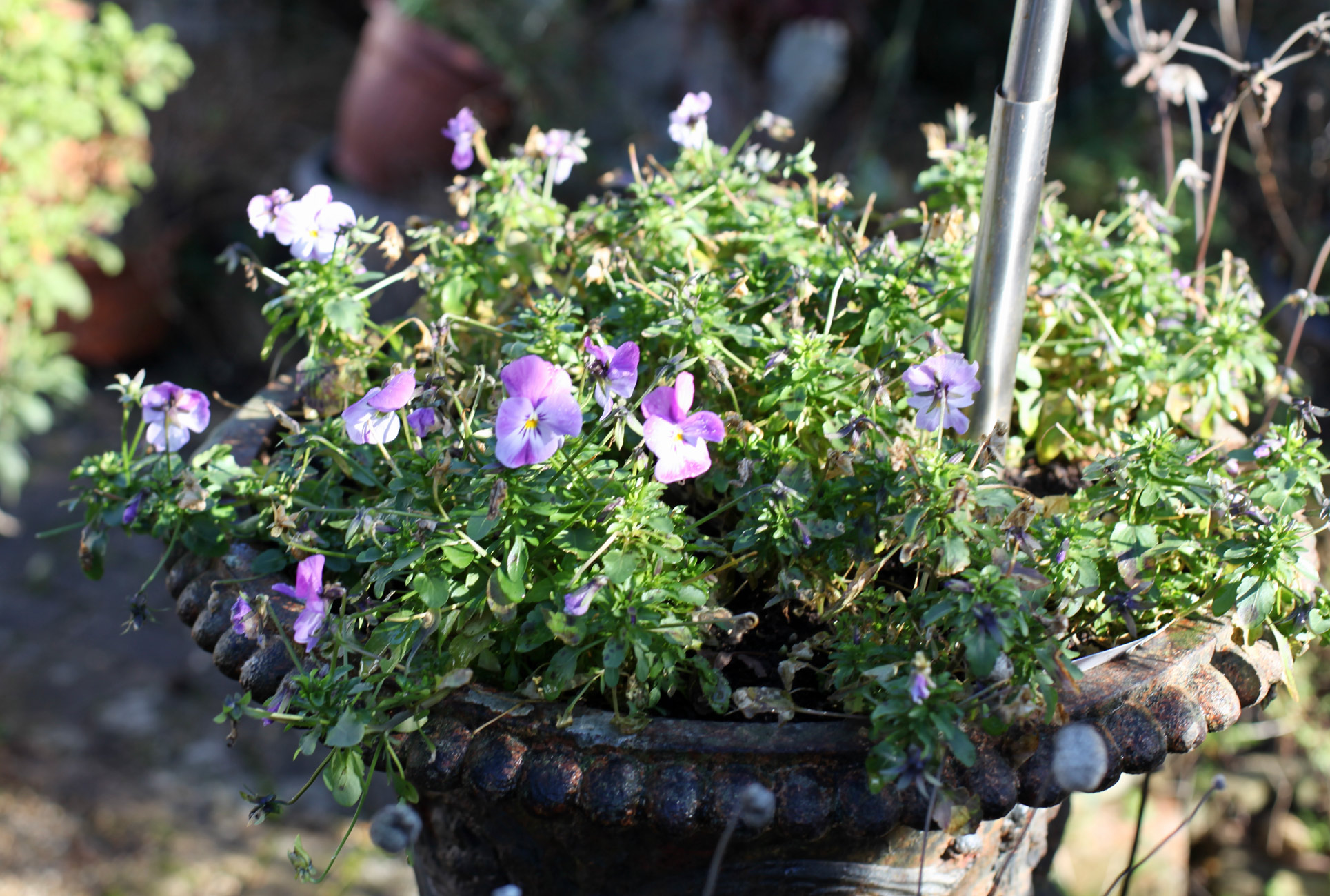 Hellebores and violas are also in bloom.
Owls and burnished Lanarth White hydrangea basked in the warm sunlight.
Snowdrops are now in flower throughout the garden
and on the kitchen table.
Another flower arrangement of Jackie's consisted of a clutch of hard boiled eggs which took us back to our youth when most eggshells were white. Even in our early adulthood it was the brown shell that was unusual. Until someone decided that brown ones were considered more healthy. It seems that Tesco is in the vanguard of reversing the trend.
At mid afternoon we purchased a few items at Ferndene Farm Shop then took a short forest drive.
Sunlight picked out distant slopes beyond Burley Road and its moorland. The ponies in these landscapes showed interest when I disembarked from the Modus, but turned their backs when they realised I was not carrying food for them.
On the approach to Bisterne Close a field horse looked wistfully across the lane at a pair of
pony cousins enjoying their freedom.
This evening we dined on Jackie's wholesome cottage pie; crunchy carrots and cauliflower; firm Brussels sprouts; and tasty gravy, with which she drank Hoegaarden and I drank Azinhaga de Ouro Reserva 2019.