I have come to the end of my Keeping/Dickens series, but I do have more of the artist's works. For those who would like to see some I will begin with
This is the cover of a large format book.
My scanner cannot manage a double page spread so I will have to do my best to match up the pages, as in these front endpapers.
Here is the title page,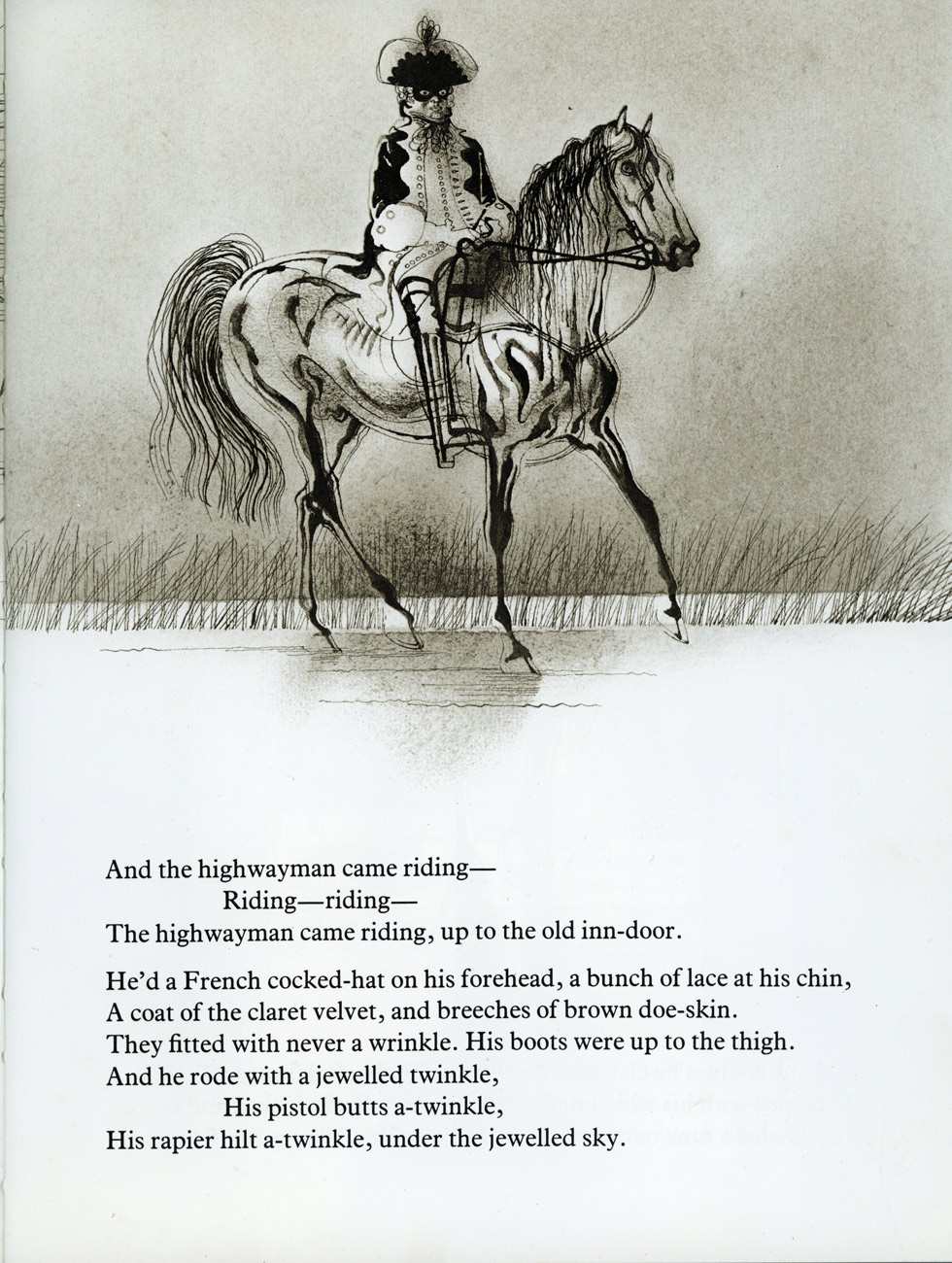 and the first two pages of text.
Alfred Noyes's romantic ballad, first published in the August 1906 issue of Blackwood's Magazine is, according to Iona and Peter Opie writing in 1983, reputed to be "the best ballad poem in existence for oral delivery".
As is his wont, Charles Keeping, in his own inimitable style, releases the grisly reality of this ghostly tale.
Adding no further analysis as I present segments in forthcoming posts, I will allow the pages to speak for themselves.
There is a triangular section of land at the bottom of our drive which borders onto the care home next door. Vehicles are constantly driven over the beds we plant there. Because of the nature of the establishment neither we nor the residents can know whether the culprits are staff members or any of a range of visiting tradespeople, suppliers, friends, or relatives. Having decided that the time has come for a deterrent, we engaged Martin Bowers to build us a raised bed.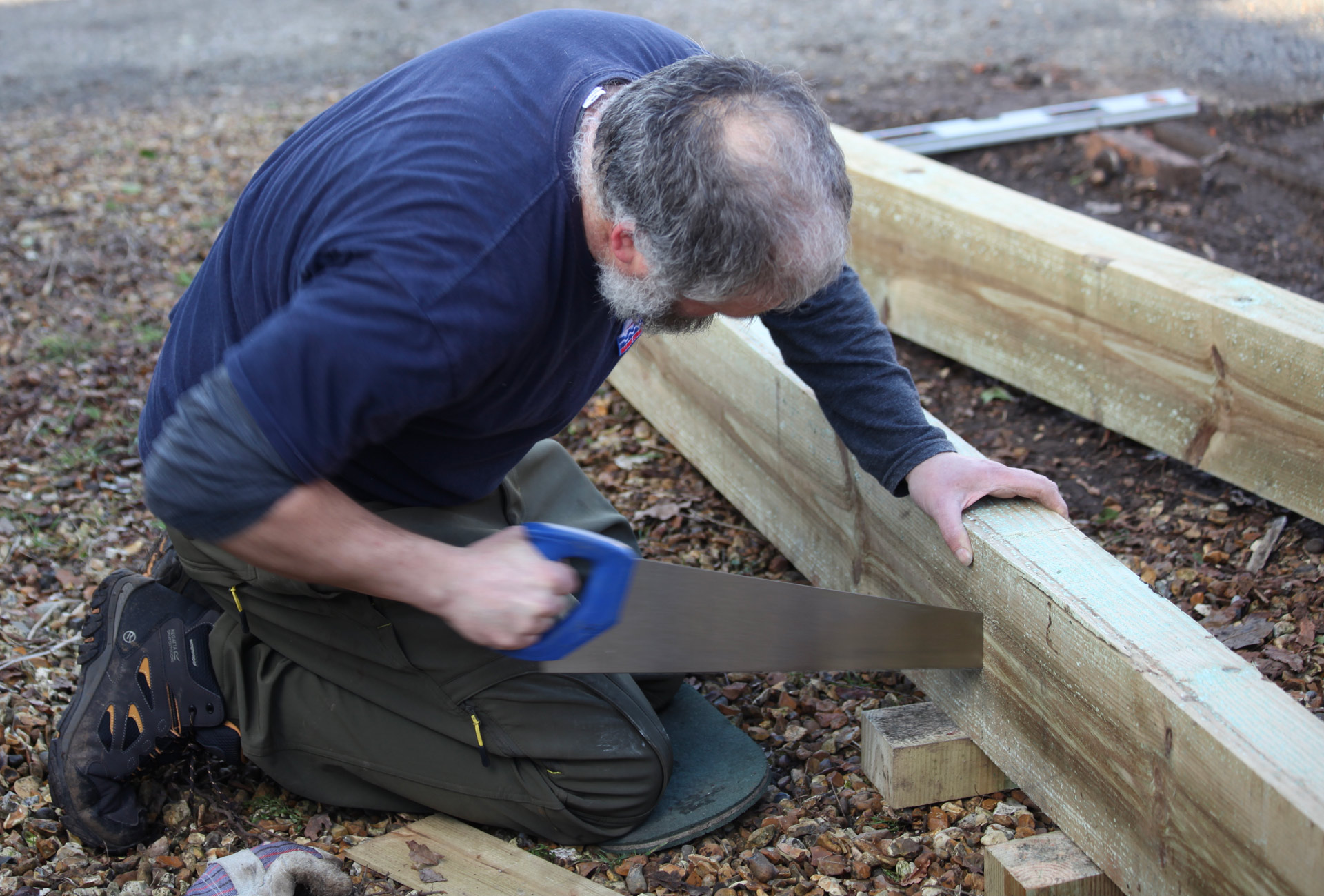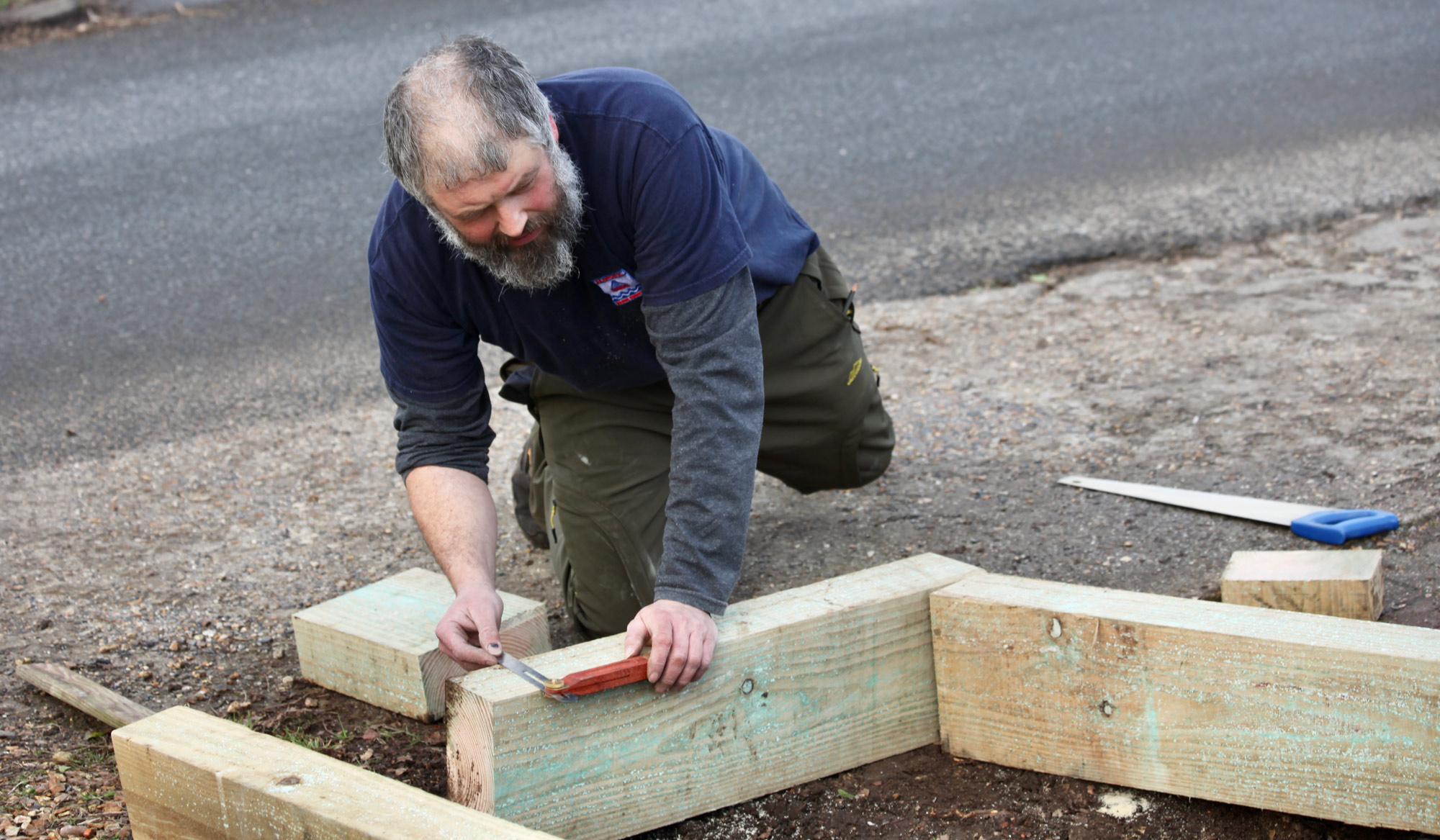 Having prepared the area for its placement Martin cut the heavy timbers with a handsaw.
Holes were then dug for the galvanised pins which will hold the frame steady against buffeting from visitors. Note the solid clay that our craftsman needed to penetrate and remove.
The end grain of the sawn timbers were smoothed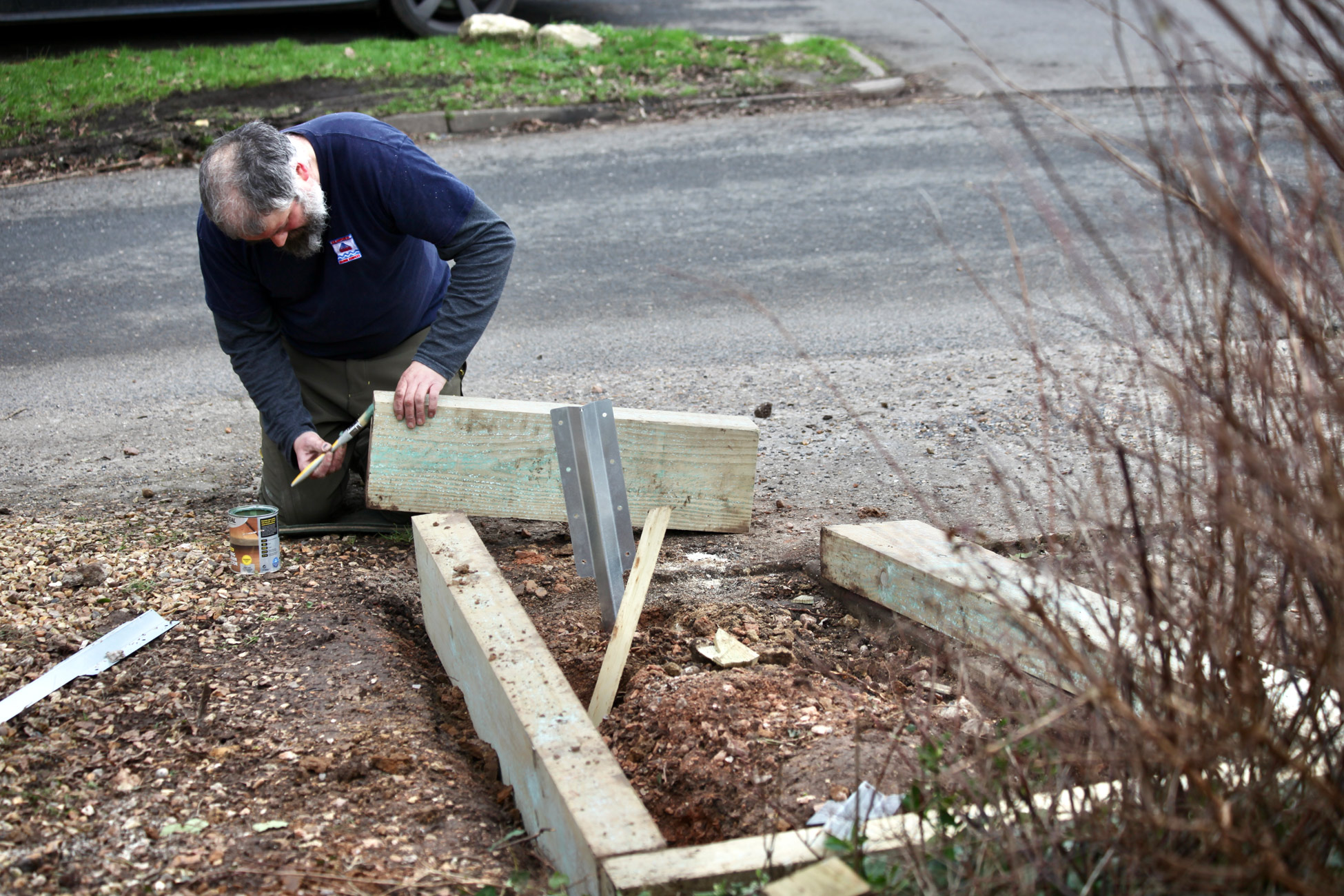 and sealed with a protective coat.
The last stage today was to cut and fit the second level beams.
This afternoon Joe and Angela visited and my brother and I corrected the Probate application forms for resubmission which I will carry out tomorrow. The ladies visited Mr Chan and brought back an excellent range of food from Hordle Chinese Take Away with which they both drank Bucks Fizz and I drank Hardy's Crest 2020.