Yesterday evening we met Elizabeth and Danni inside The Lamb Inn at Nomansland for our first permitted meal together since the months long Covid lockdown.
Jackie's photograph of Danni arriving shows that masks had to be worn on entry and walking about, but could be removed while seated.
Three of us chose chicken, ham, and leek pie meals. Jackie was the exception who selected a burger meal. Danni, who produced the last two pictures in this gallery, my sister, and I drank a very good Mendoza Malbec, while Jackie drank Amstel. Actually, Danni's wine was a chaser for her Diet Coke. For dessert Jackie chose strawberry sundae; Danni, lemon meringue pie; and I summer fruits pudding. Elizabeth finished with decaffeinated coffee. The fare was all very good, and the service attentive an efficient.
Our niece's shot of Jackie and me includes a pony on the green outside.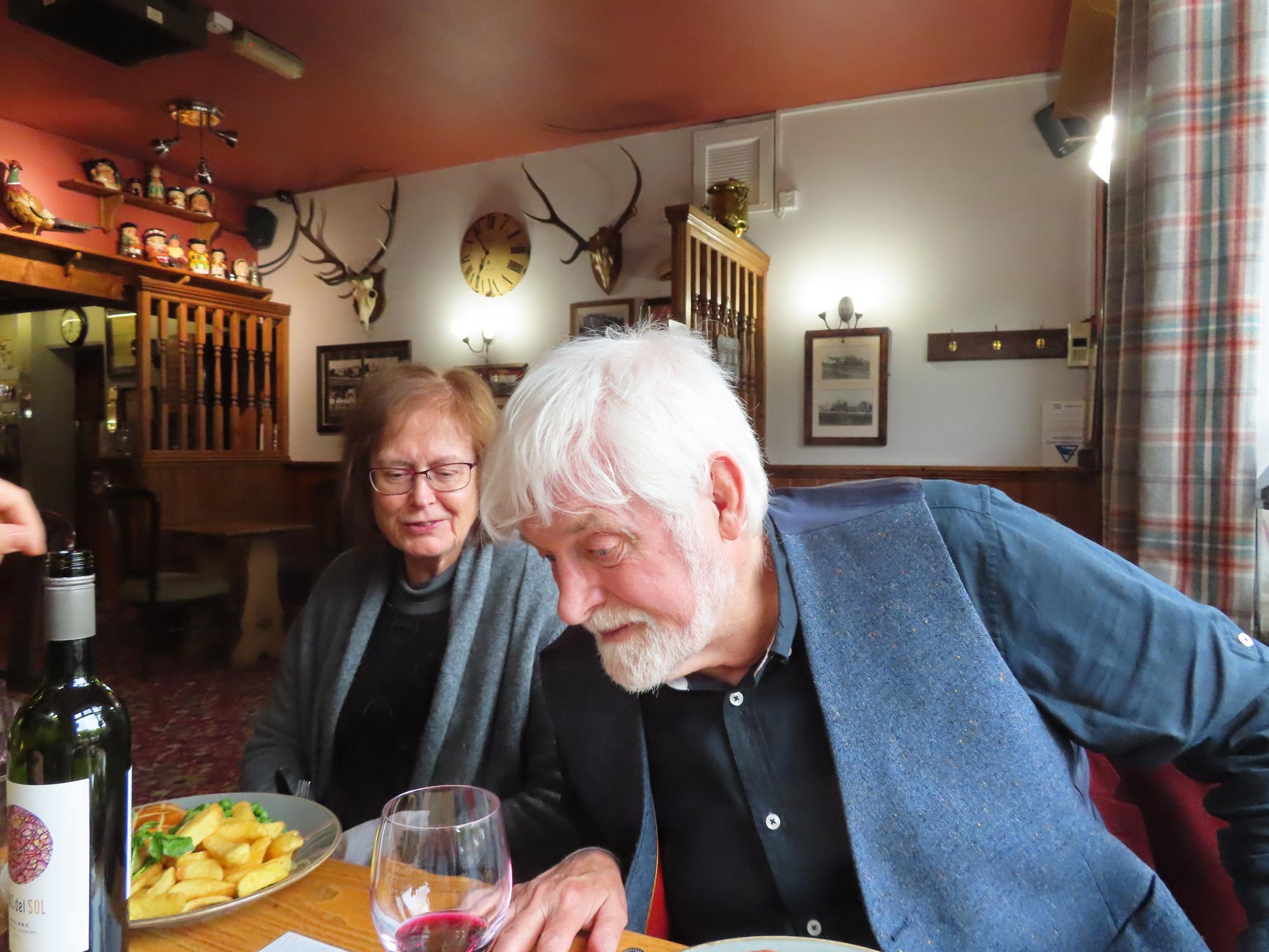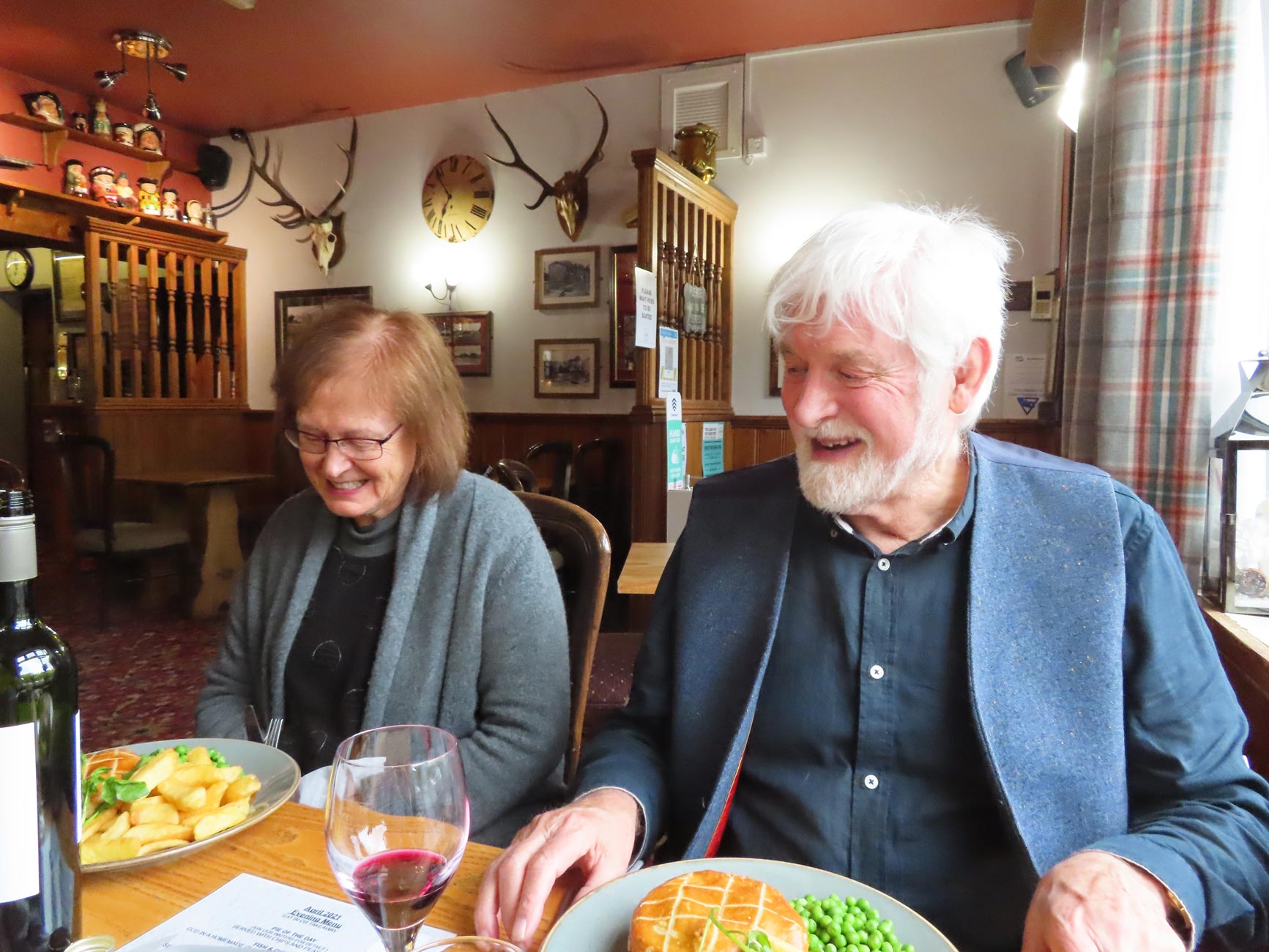 I guess I must have been perusing the menu in these two photographs Jackie took of Elizabeth and me. These pictures were all produced early in the evening. The pub filled up a bit afterwards.
This afternoon I scanned six more of Charles Keeping's illustrations to "Nicholas Nickleby".
'The small unfortunate was looking on with a singed head and a frightened face'
An example of the artist's double page spread is 'Nicholas found the four Miss Kenwigses on their form of audience, and the baby in a dwarf porter's chair'
'A short, bustling, over-dressed female, full of importance, presented herself'
'The young lady, then and there kissed the old lord'. Note the hands in this one.
'The easy insolence of their manner towards herself brought the blood tingling to Kate's face'
'Miss La Creevey found Mrs Nickleby in tears, and Ralph just concluding his statement of his nephew's misdemeanours'
Later this afternoon Jackie felt the need to buy an owl, so we visited Shallowmead Nurseries, where she was recognised as "the owl lady", to do just that.
Passing the crochet decorated post box, now sporting a rainbow hope, on Pilley Hill, we proceeded to
record this week's views from one side to the other of Pilley's receding lake. The first shot shows the spread of the water crowfoots, and the second the increased reflected foliage.
The dried detritus indicates that I was still able to walk across from one side to the other.
I enjoyed a pleasant conversation with people living in the corner house the reflection of which I have often photographed over the years. While I was being informed that a few days ago a small pool had been dry,
Jackie pictured a "shark" in occupation.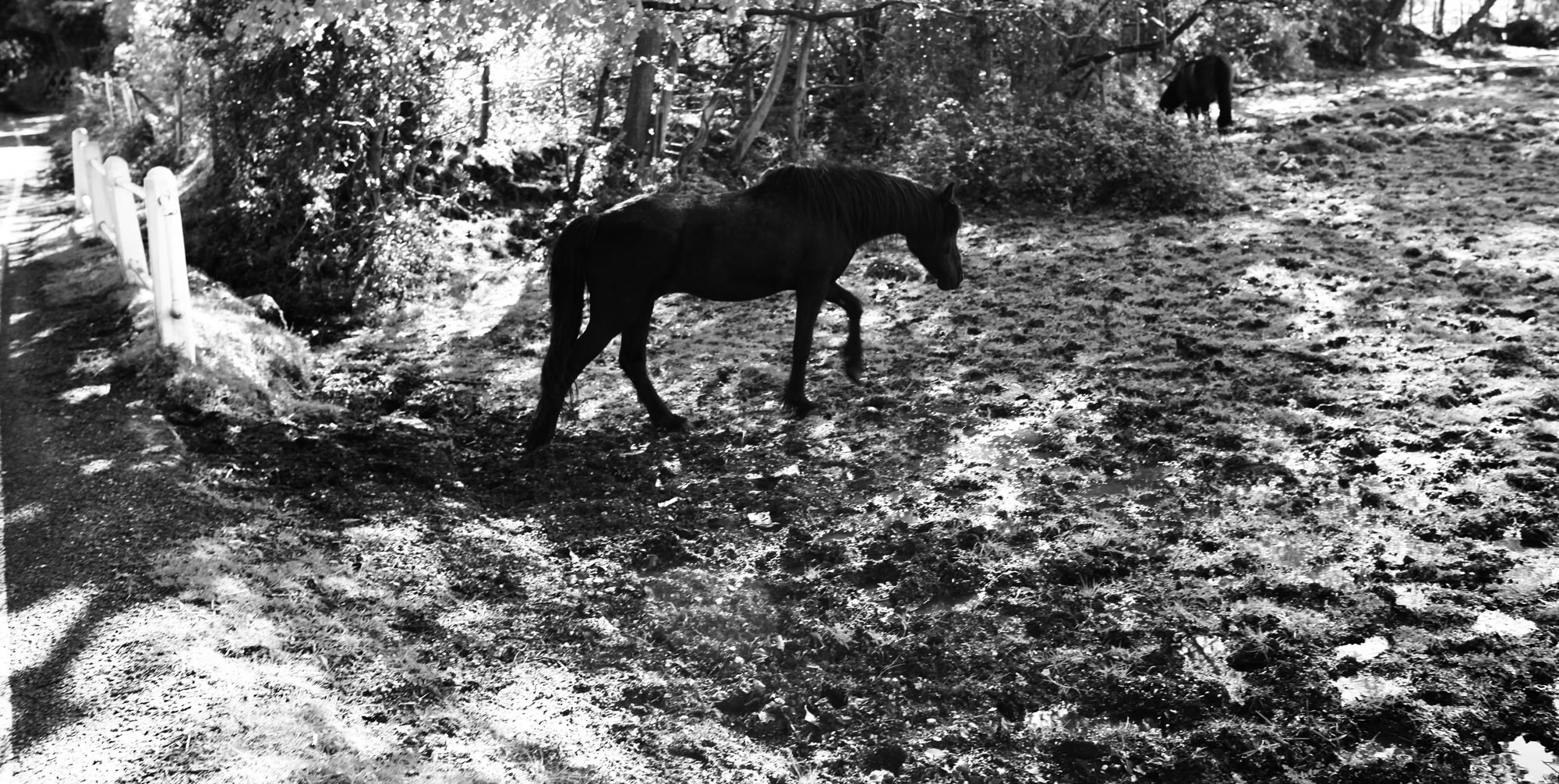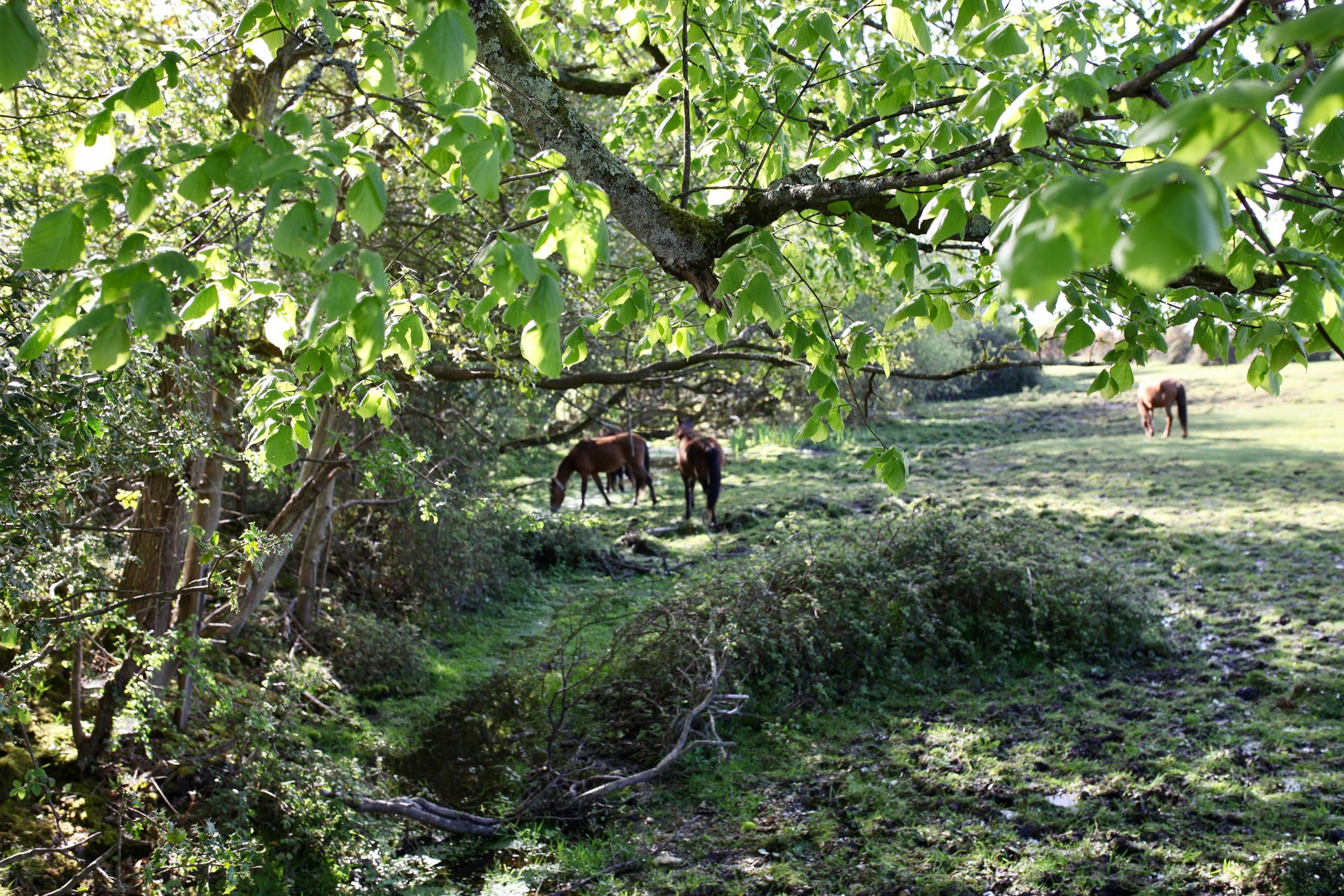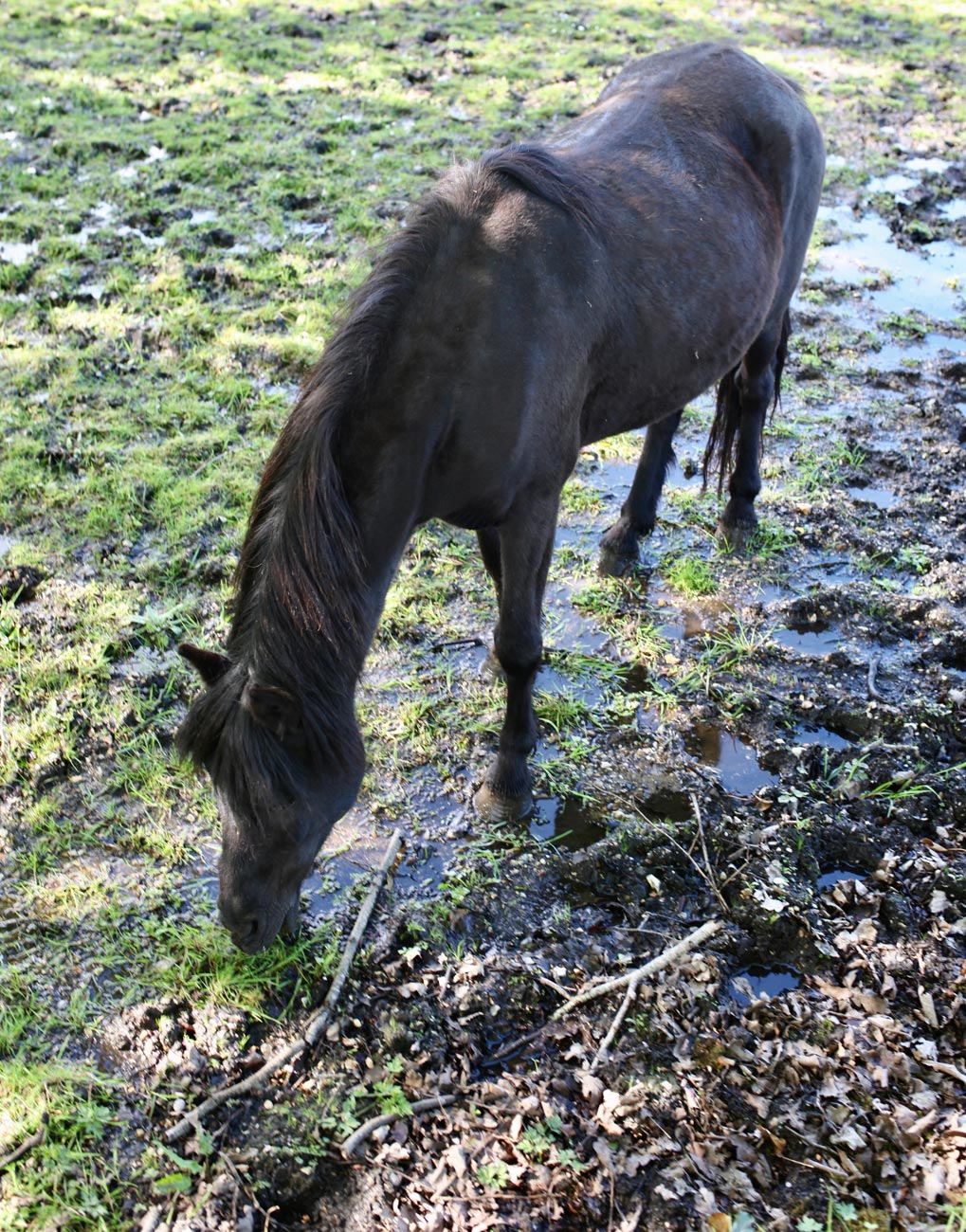 A small group of ponies at East Boldre wandered along the road in order to take a drink from a stream flanking soggy terrain.
This evening we dined on Jackie's succulent beef pie; creamy mashed potatoes; firm carrots and cauliflower; spicy ratatouille; and meaty gravy, with which she drank Hoegaarden and I drank more of our Malbec.