This afternoon we visited Milford Pharmacy.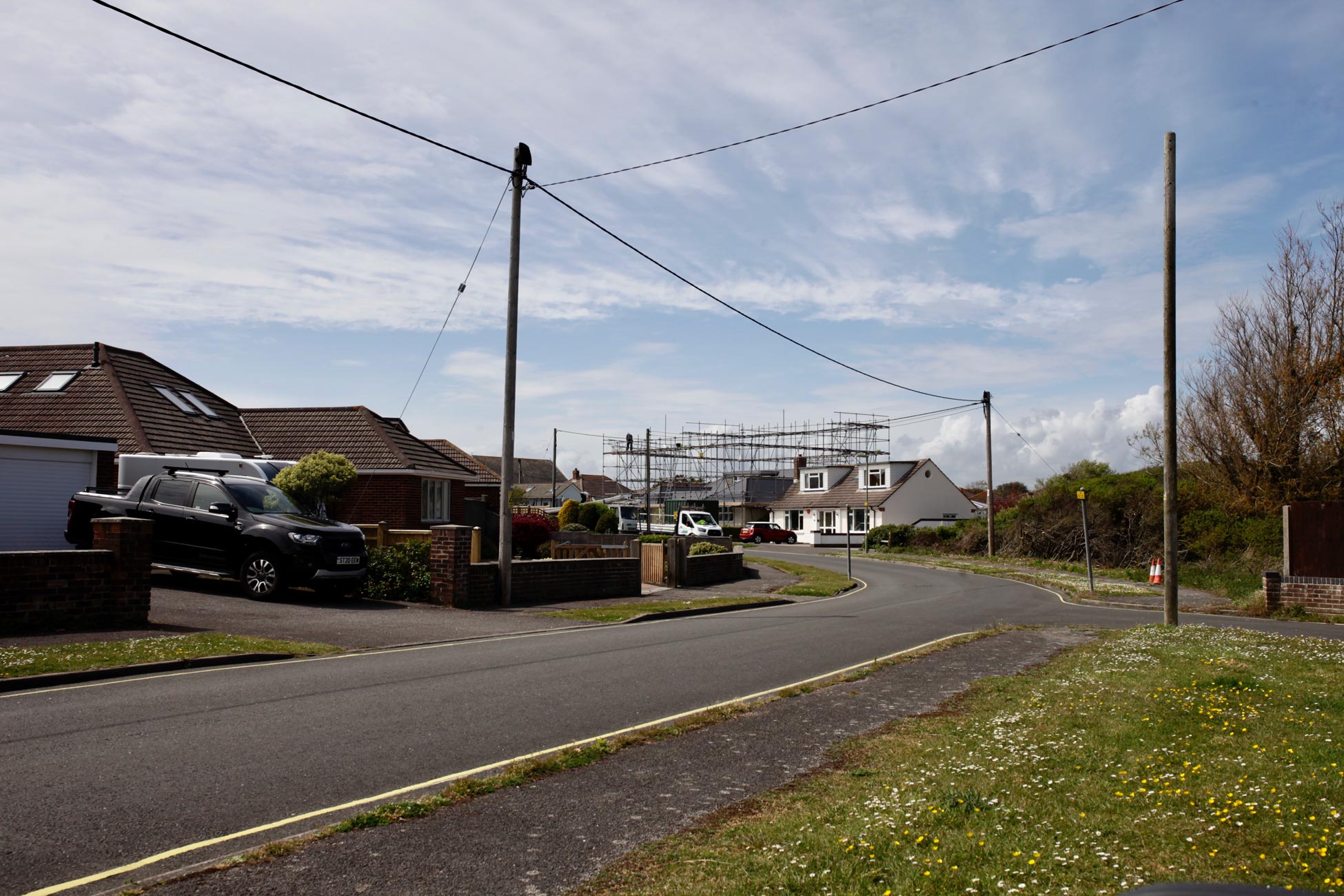 Scaffolding was being erected in Island View Close; while
bowls matches were under way at Milford Bowls Club, where an appropriate weather vane stands atop their flagpole.
Perhaps a Southampton F. C. supporter lost his hat outside the club.
We then drove to Pilley for the purpose of continuing the seasonal changes project begun on 5th May.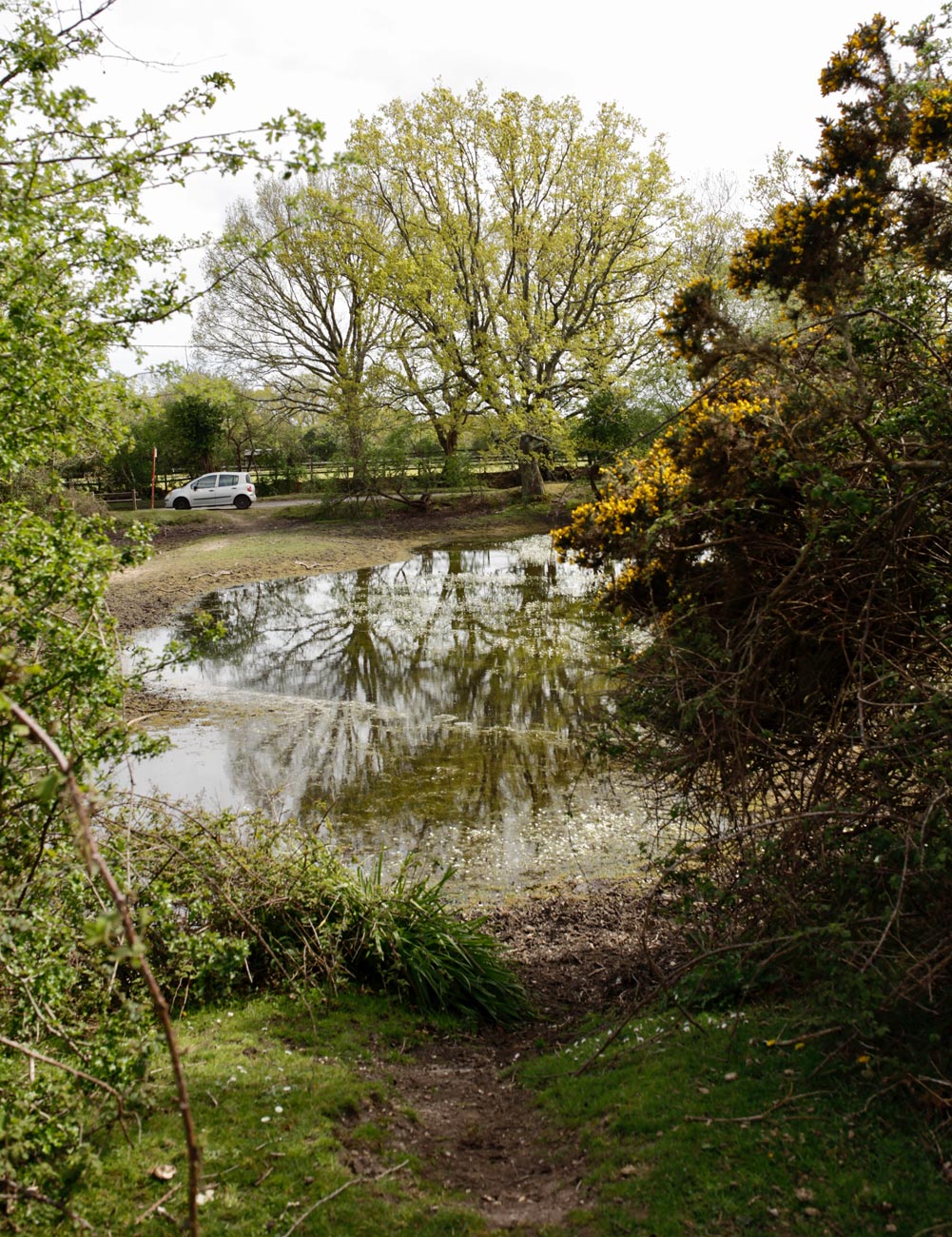 The first picture in this gallery repeats the representative image which began the plan, without the pony drinking.
For the pony to be included would have been an amazing coincidence, wouldn't it?
Or so I thought.
As I turned away my equine model approached from the distant grassland. I waited. She took up the position. I clicked.
And she brought a friend.
I was able to walk across the dry receding bank to photograph the second choice scene from the other side of the lake. Note the fresh green leaves on the reflected trees, and the water crowfoots still in bloom on the surface.
An assiduous group of donkeys were keeping the verges of the East End Arms car park trimmed for the reopening.
On our return home Jackie finished her work on redesigning the Pond Bed; together we replaced the red iron railing; and she added a new Brick Path sign.
In the meantime I made a little more progress on weeding the Shady Path.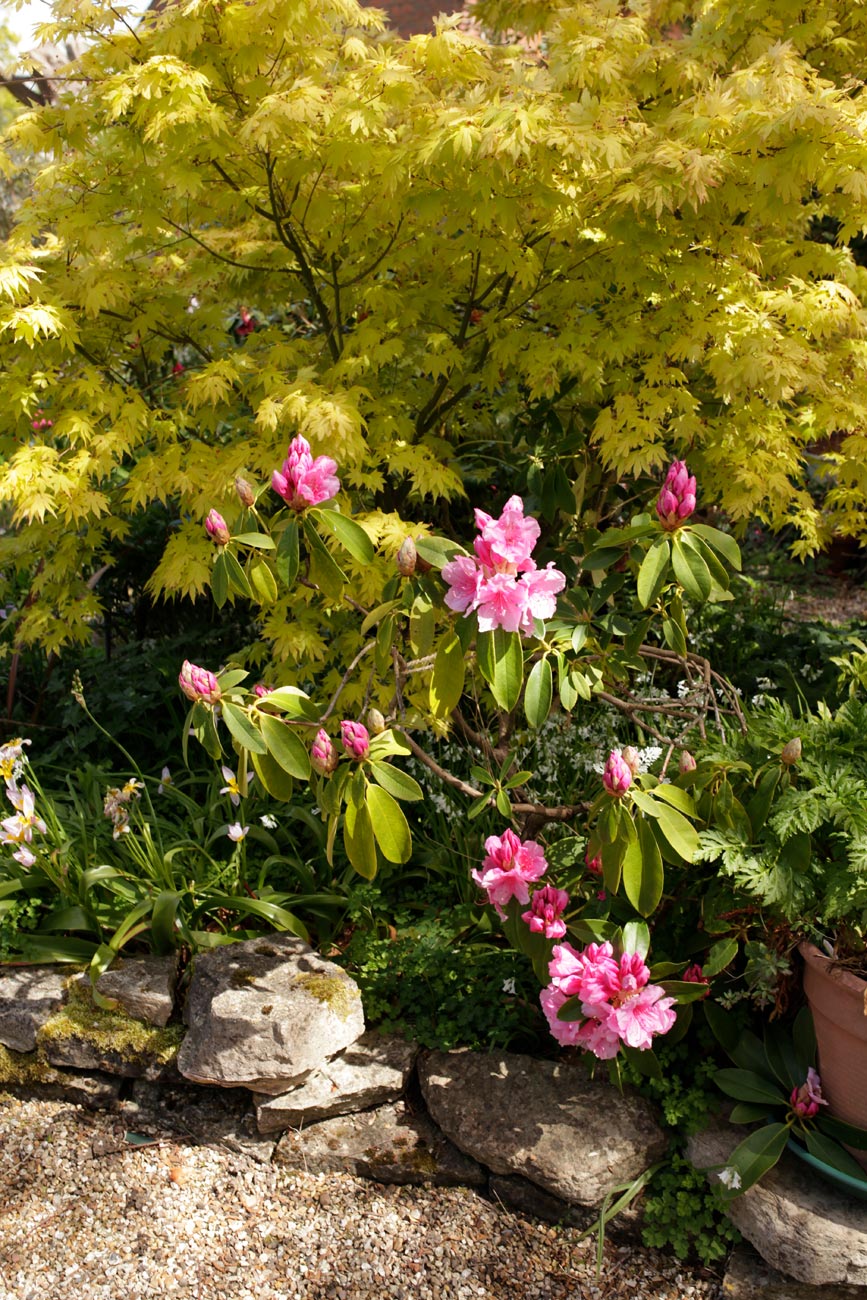 The white metal Ace Reclaim bench shows that the Shady Path runs alongside the Palm Bed, now sporting two flowering rhododendrons and its own share of wild garlic alliums.
This evening we dined on Jackie's flavoursome savoury rice topped with a thick omelette and served with a melange of hot and spicy and tempura prawns with sweet chilli sauce. She drank Hoegaarden and I drank more of the Malbec.