On a largely overcast morning Nugget kept us company in the Rose Garden as Jackie dug up spent poppies and other weeds, while I dead-headed.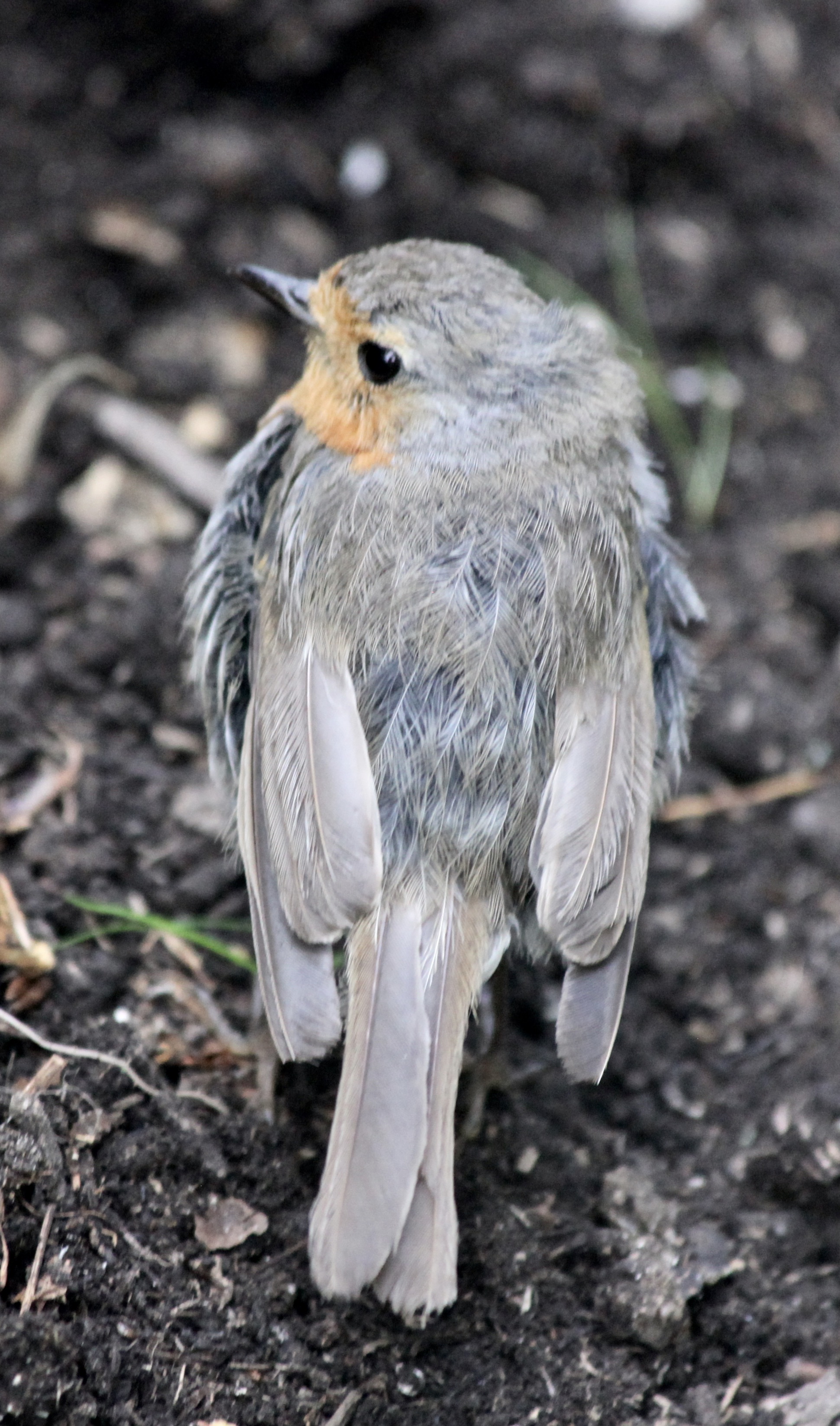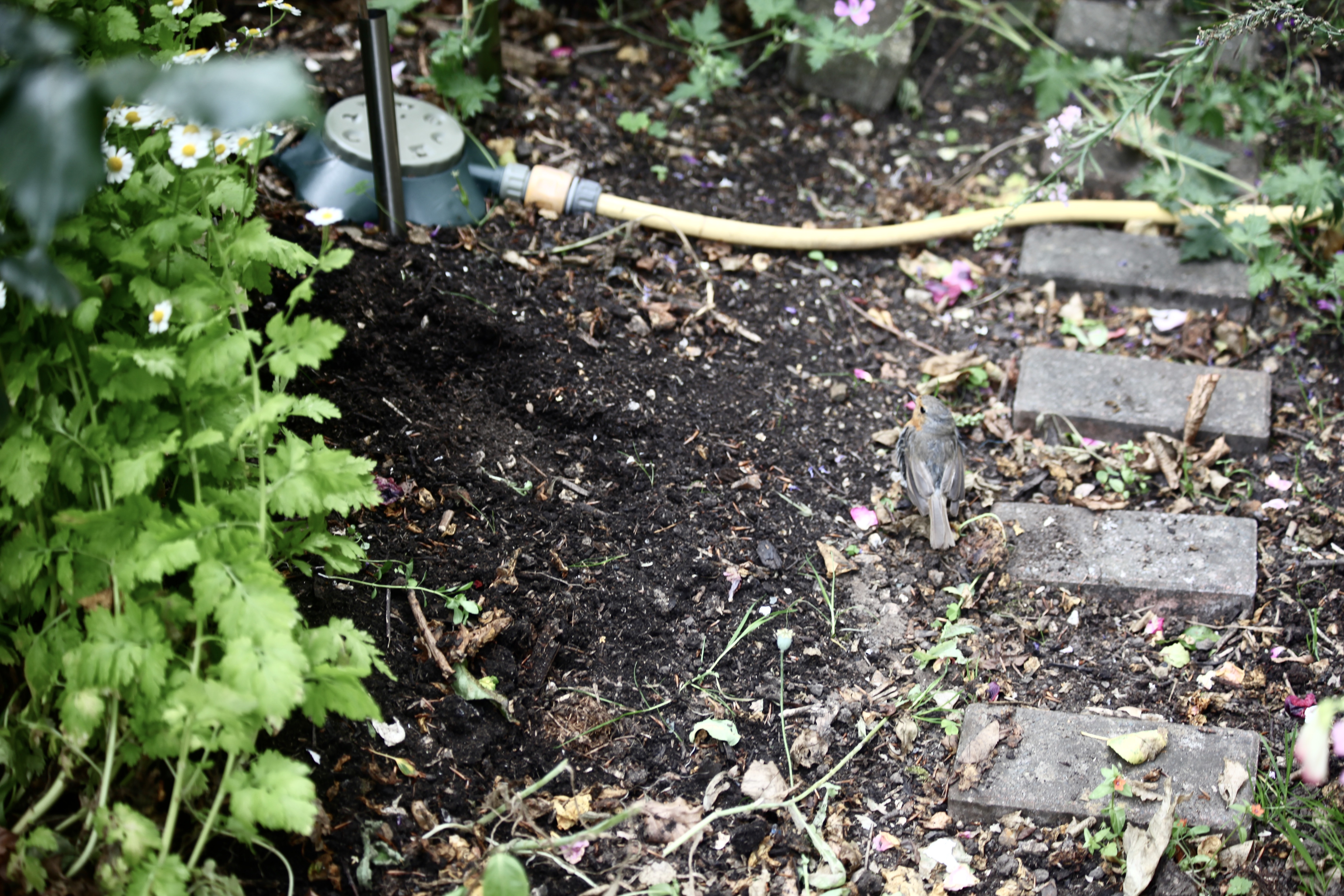 Although he did carry off a squirming earwig beneath a carpet rose bush in order to dissect, devour, and digest it in peace, he was mostly happy darting like a bullseye-bound bolt to trap tiny insects on the wing. The last picture in this gallery is "Where's Nugget?" (91).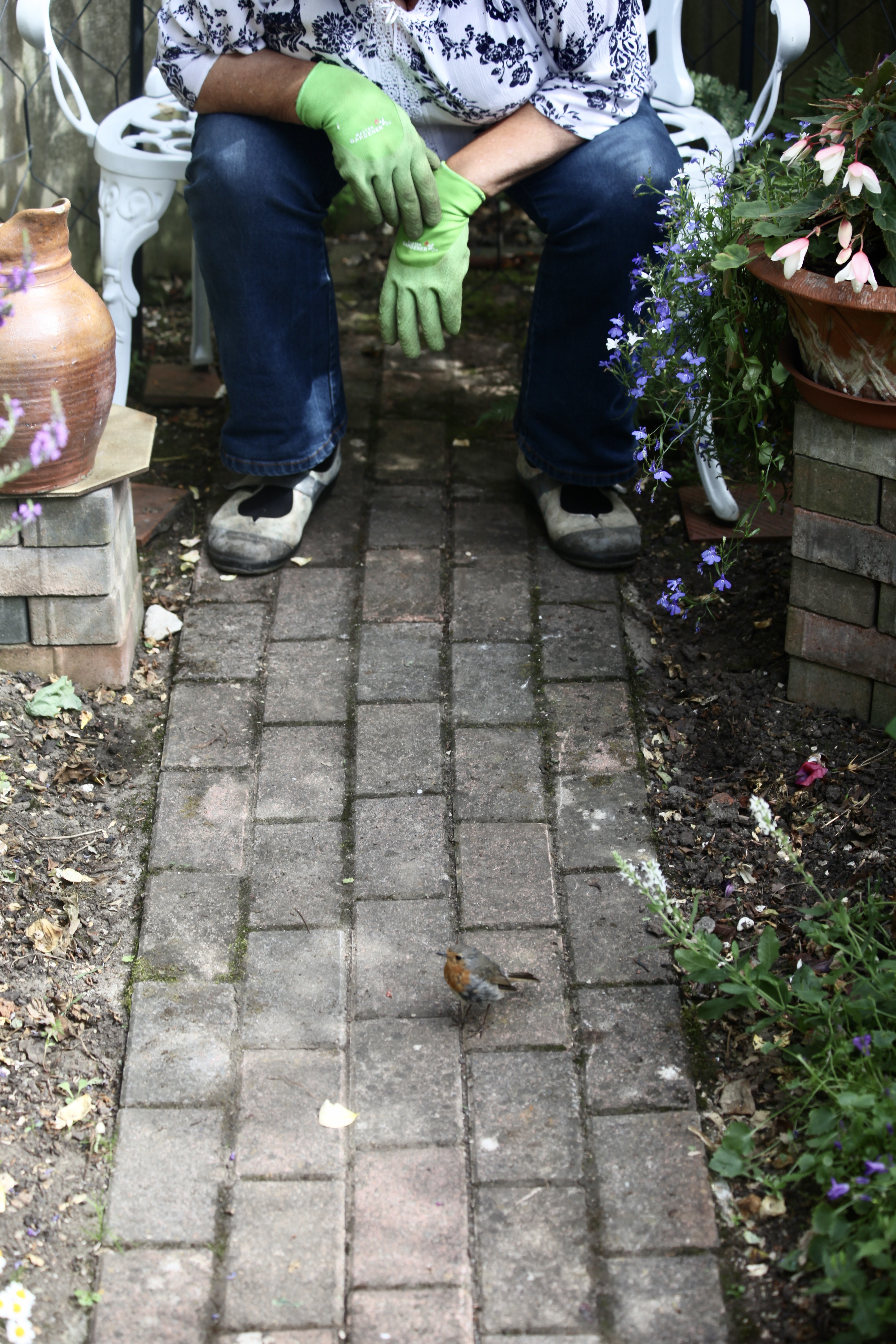 We continued our work after lunch. As always, when Jackie sits down our little robin stops catching flies and pops over to see what the Head Gardener is up to. On this occasion she stretched out her hand. "No finger food, thanks", he tweeted, and neatly nipped aside, pretending he had spied a tasty insect beside the low brick begonia-bearing plinth.
This evening we dined on Jackie's spicy Chilli Con Carne and colourful savoury rice with which she drank Hoegaarden and I finished the Colle Marrone