Today, although windy, the weather was bright and dry enough for us to spend most of our time in the garden with a succession of visitors bearing birthday gifts.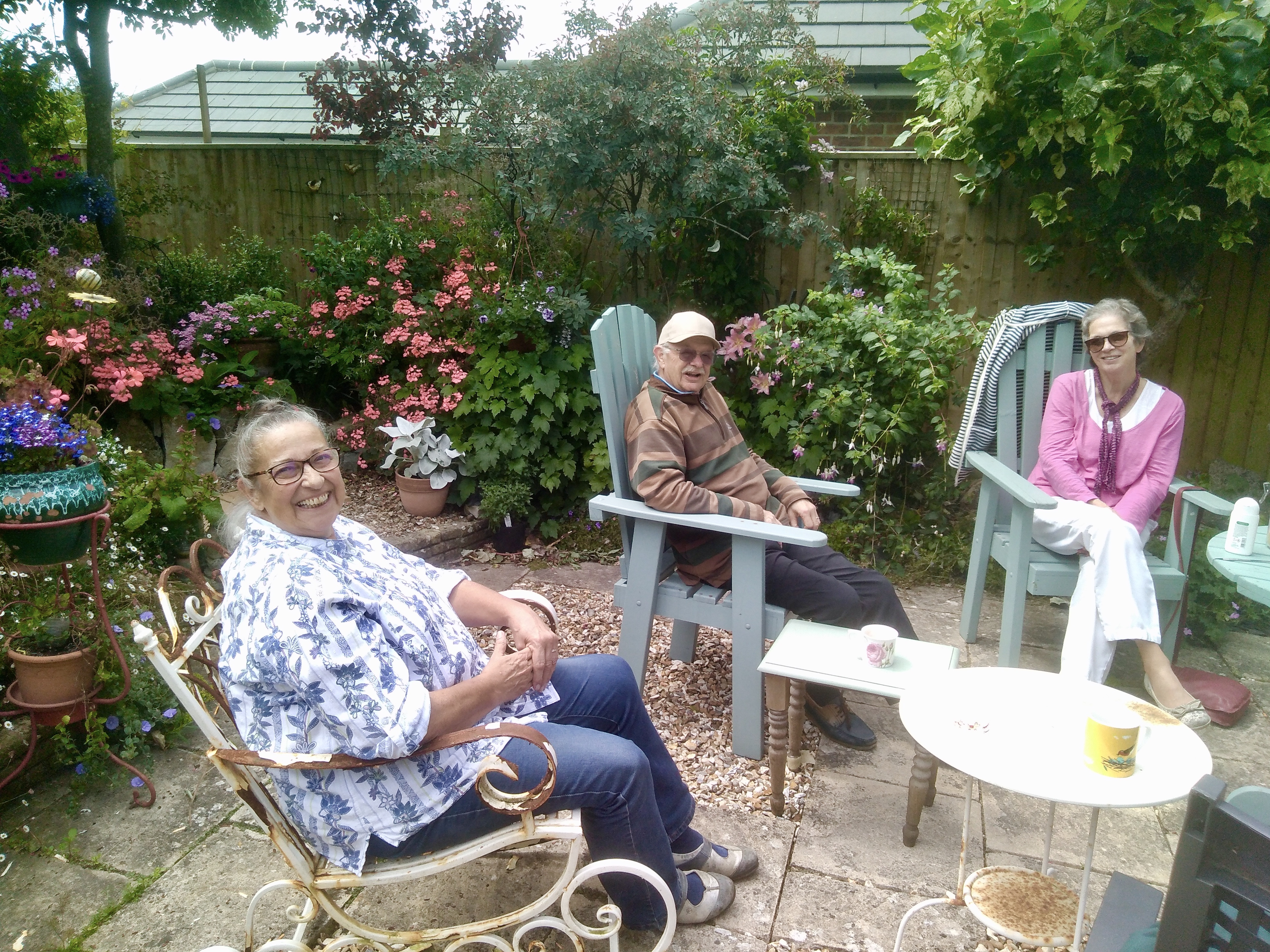 Helen, Bill, Shelly and Ron were the morning contingent. It was particularly poignant for Helen and Bill, for this was their first visit away from home since the lockdown began. Apart from the first of these photographs featuring the photographer they were taken by Helen who e-mailed them to me. Jackie took the first one.
This afternoon Danni, Ella, and Elizabeth arrived.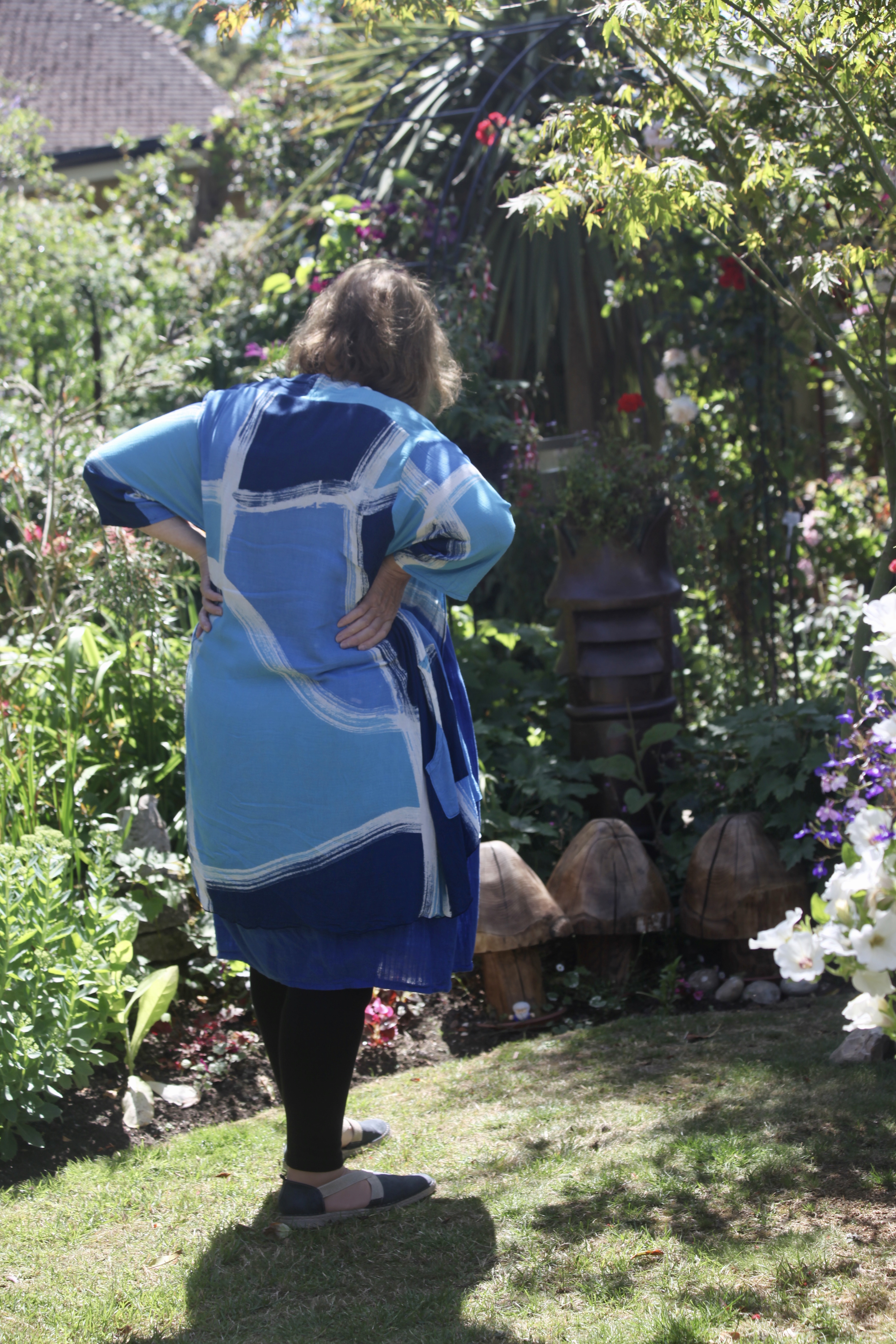 For Elizabeth this was another first. She had not seen our garden since February, so naturally had a walk around.
Danni had made some excellent scones; and brought an original birthday cake, jelly and ice cream.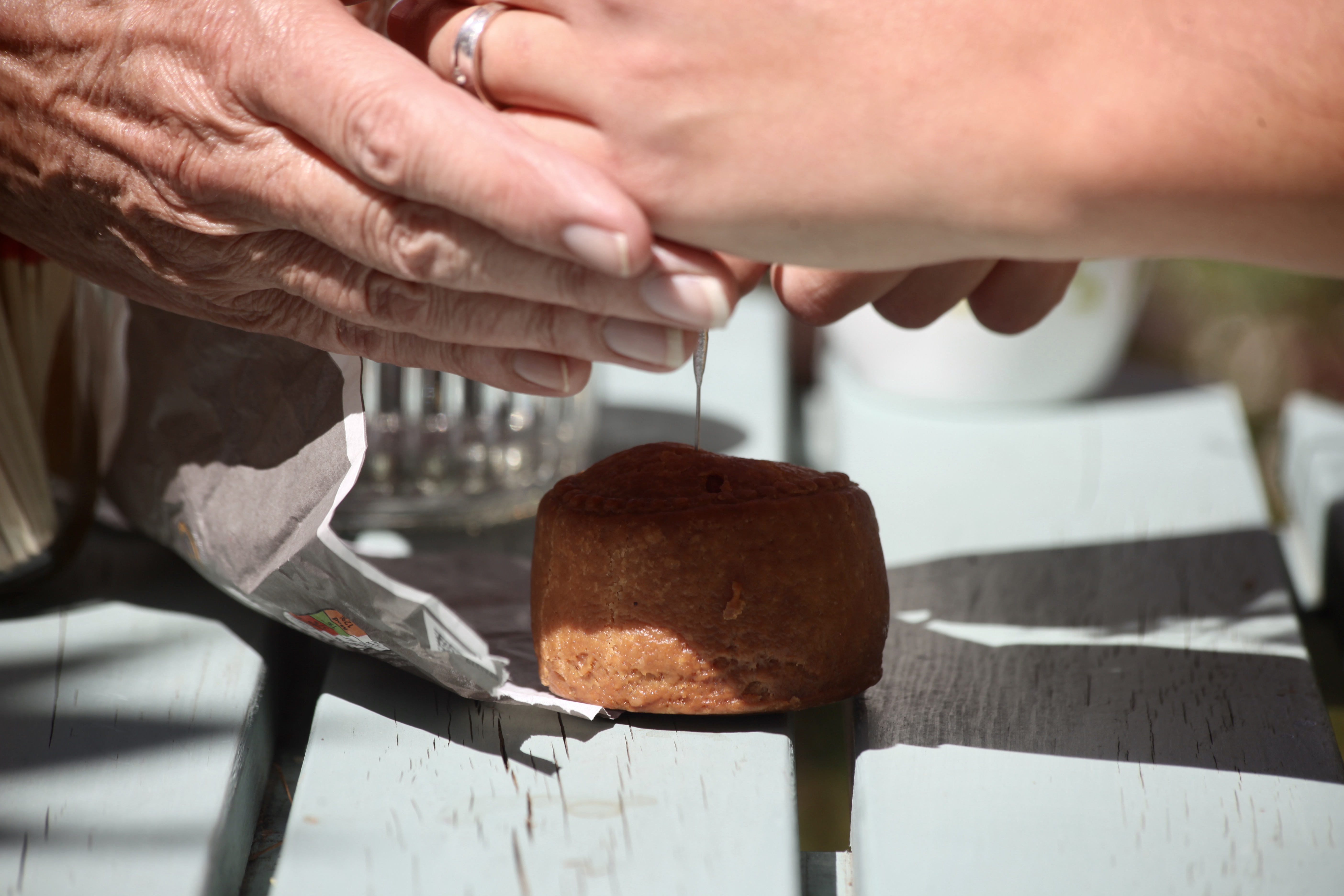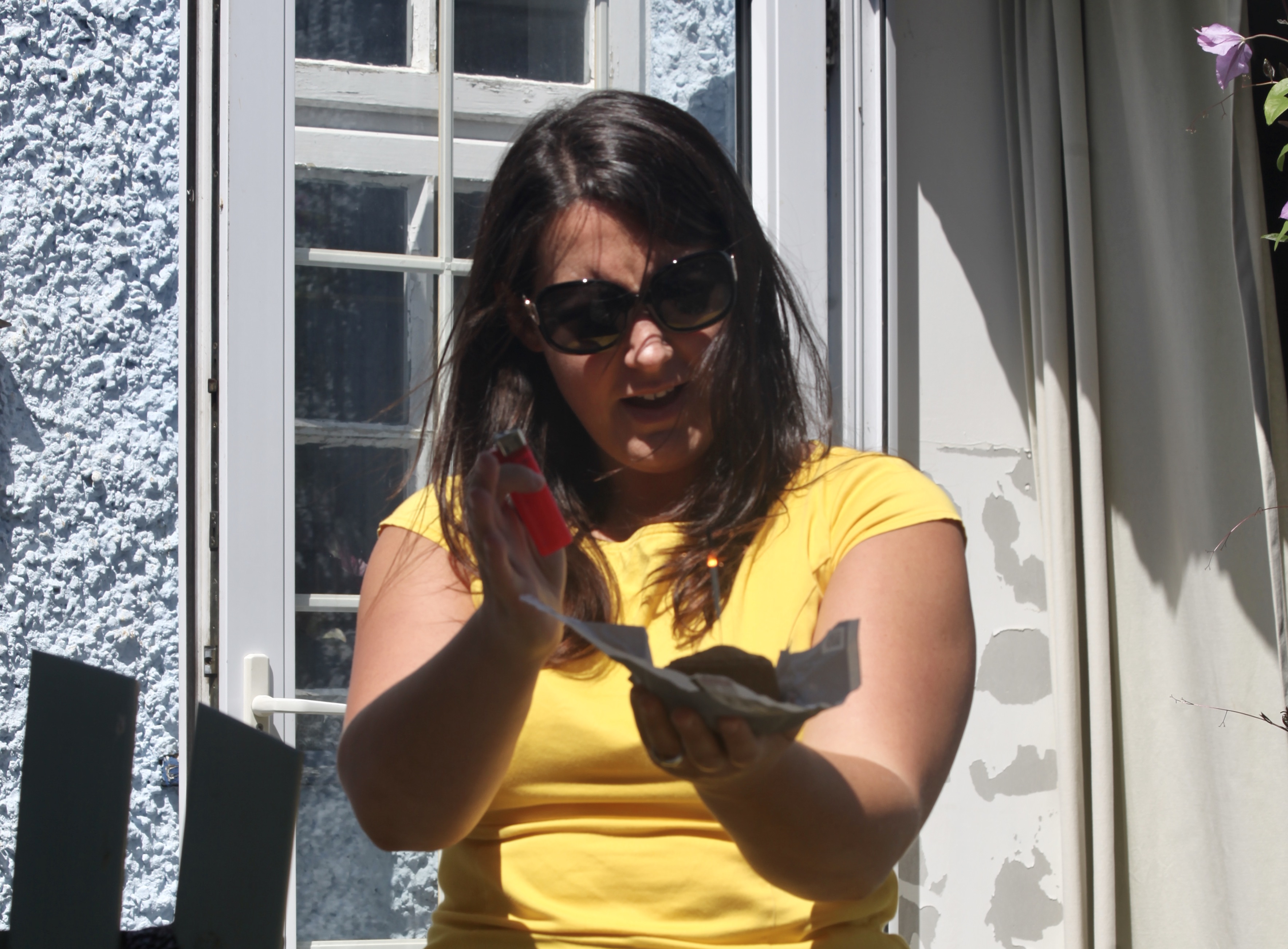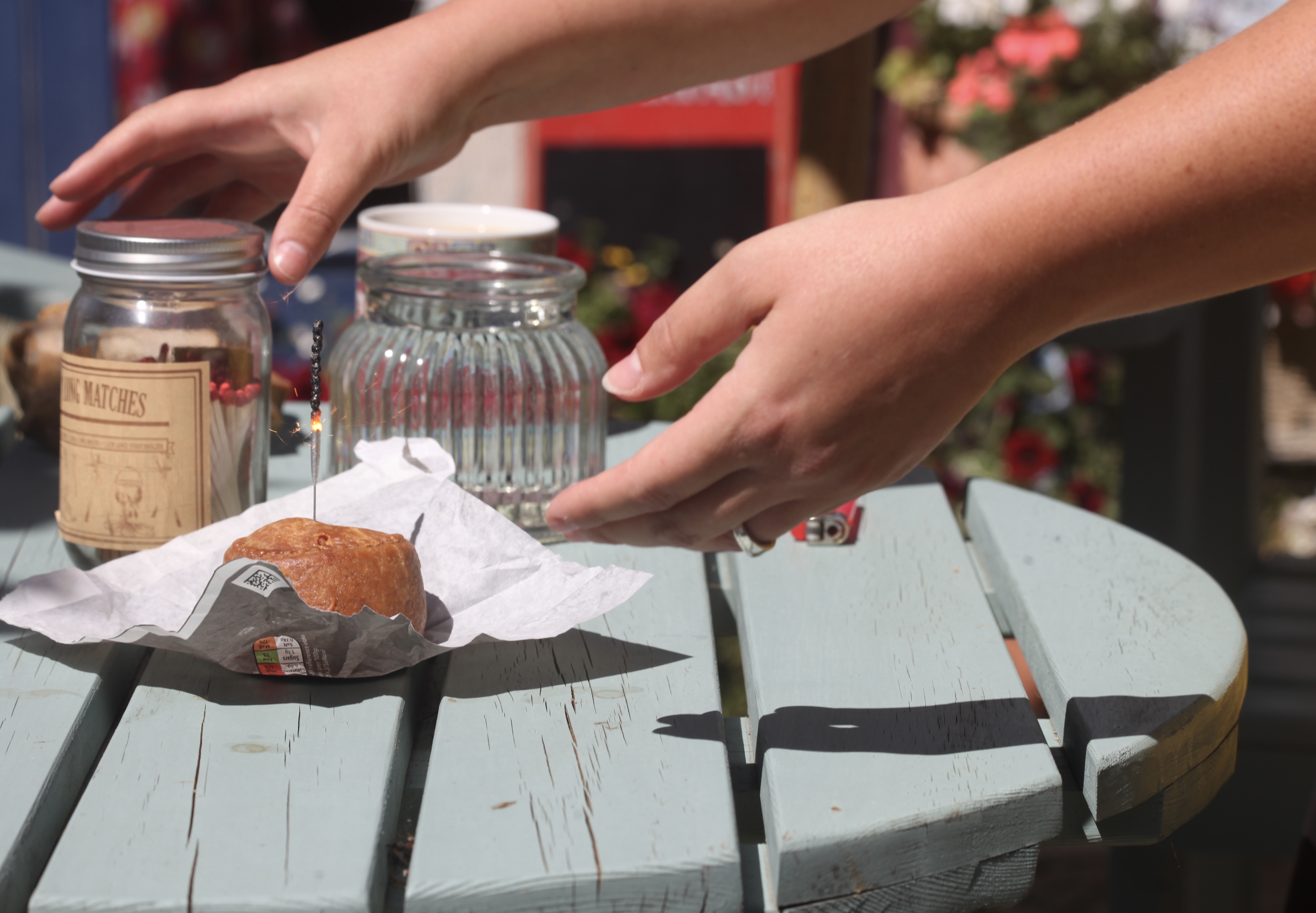 Even with Jackie's help Danni was unable to light the cake candle outside, therefore took it indoors to do so. Observant readers may discern that the cake is a pork pie.
Ella was not much more than a year old when she last entered the house.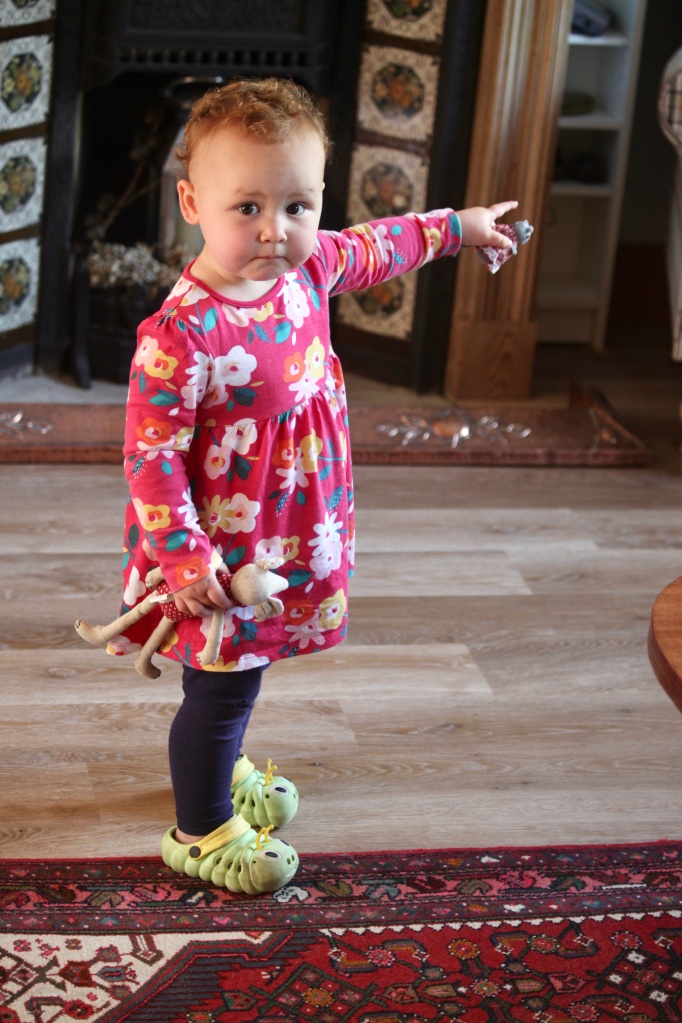 Nevertheless she made a beeline for the cupboard in which her favourite mice are kept. As she stood there indicating my new chair I wondered whether she had missed the old one.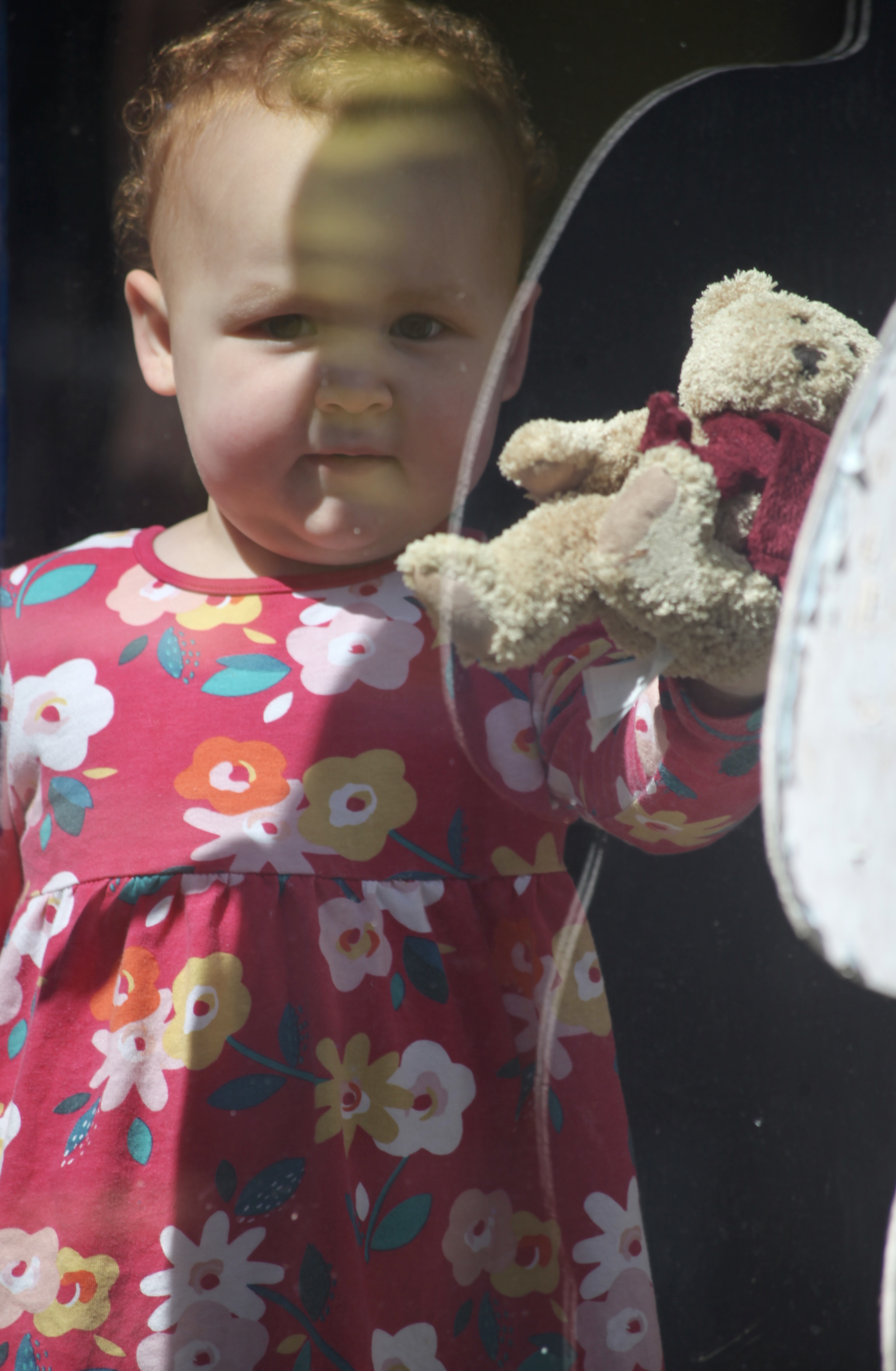 Later, from inside, she showed Bear the patio group.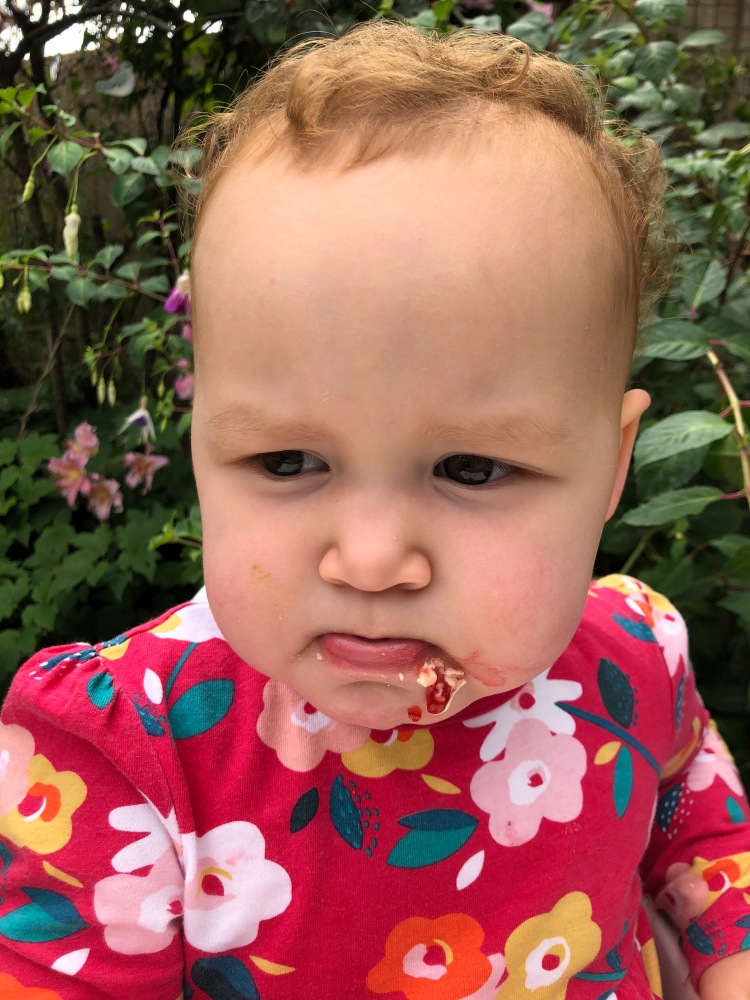 Outside, she had trouble deciding whether the scones and her face should have strawberry jam or clotted cream applied first – that is, to adopt the Devonian or the Cornish method.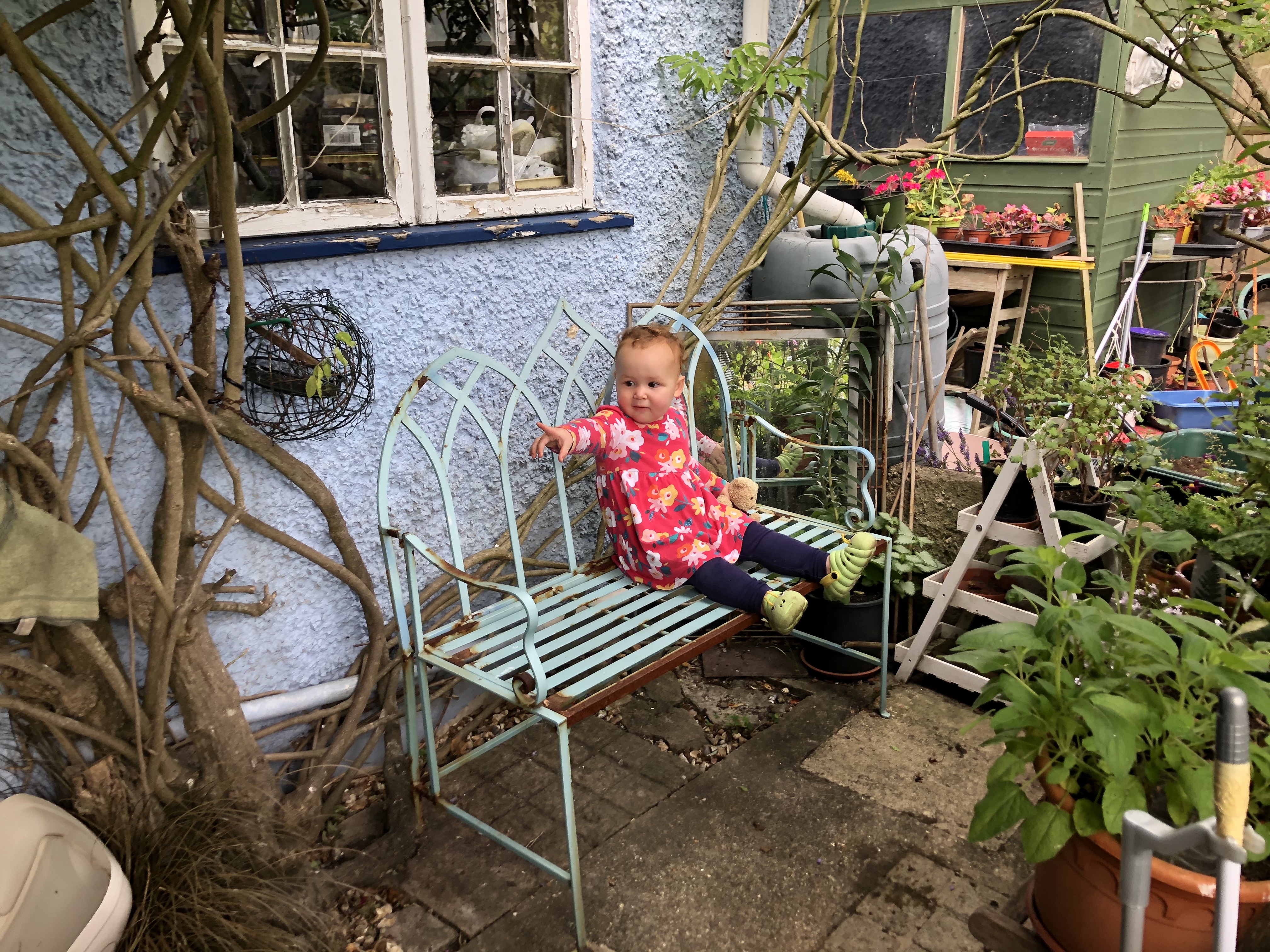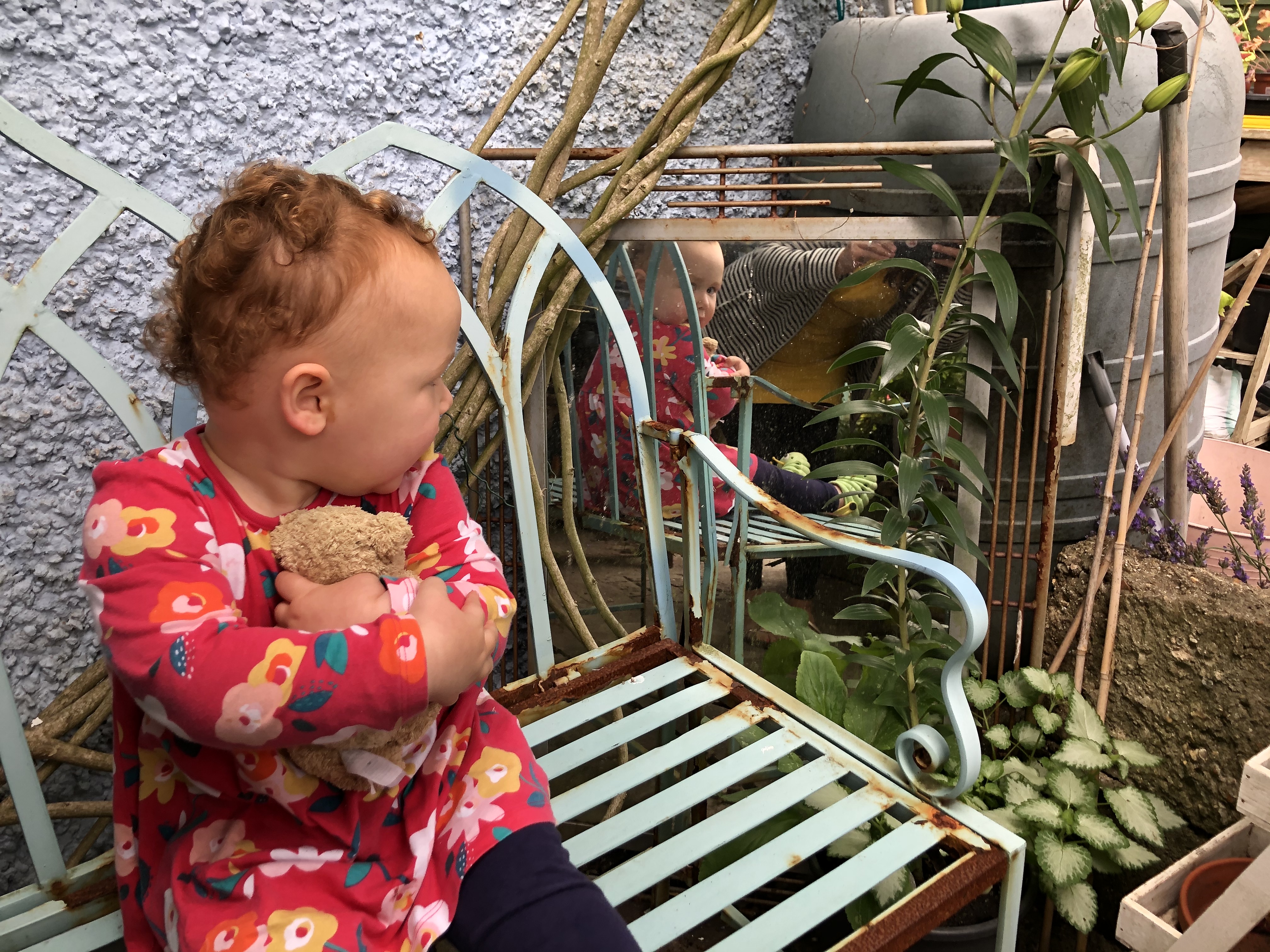 She climbed onto the bench in the Wisteria Arbour; perused the library through the window; pointed at the empty bird feeder; and, cuddling Bear, peered at her mother's reflection in the mirror. Danni e-mailed these last four pictures she had produced.
This evening we dined on succulent fillet steaks provided by Shelly and Ron; oven chips, peas, grilled tomatoes, and fried onions; followed by Danni's jelly and ice cream, with which Jackie drank Hoegaarden and I drank a smooth Saint Emilion Grand Cru 2017 especially purchased by the Culinary Queen for the occasion.