Today's weather was even duller than yesterday: cold overcast leaden skies which couldn't even be bothered to relinquish the threatened rain.
This morning we joined Shelly and Ron at Helen and Bill's to wish our brother in law, Bill, a happy birthday and deliver presents.
We took the pretty route back home – this wasn't looking too attractive.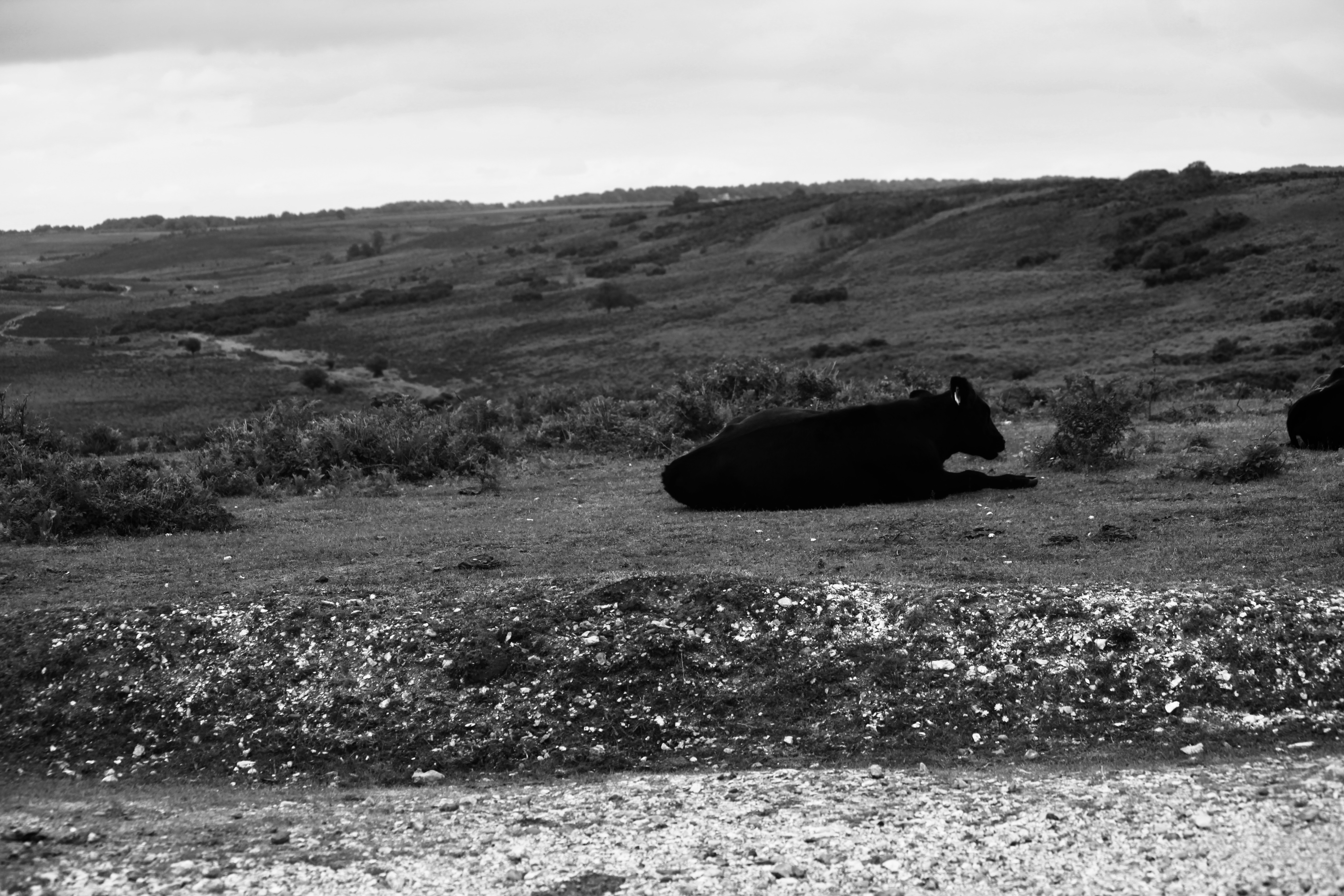 A pair of ponies tempted us into the car park at Deadman Hill alongside Roger Penny Way. Somnolent black and white cattle perched on the hillside, oblivious of the gloomy landscape behind them.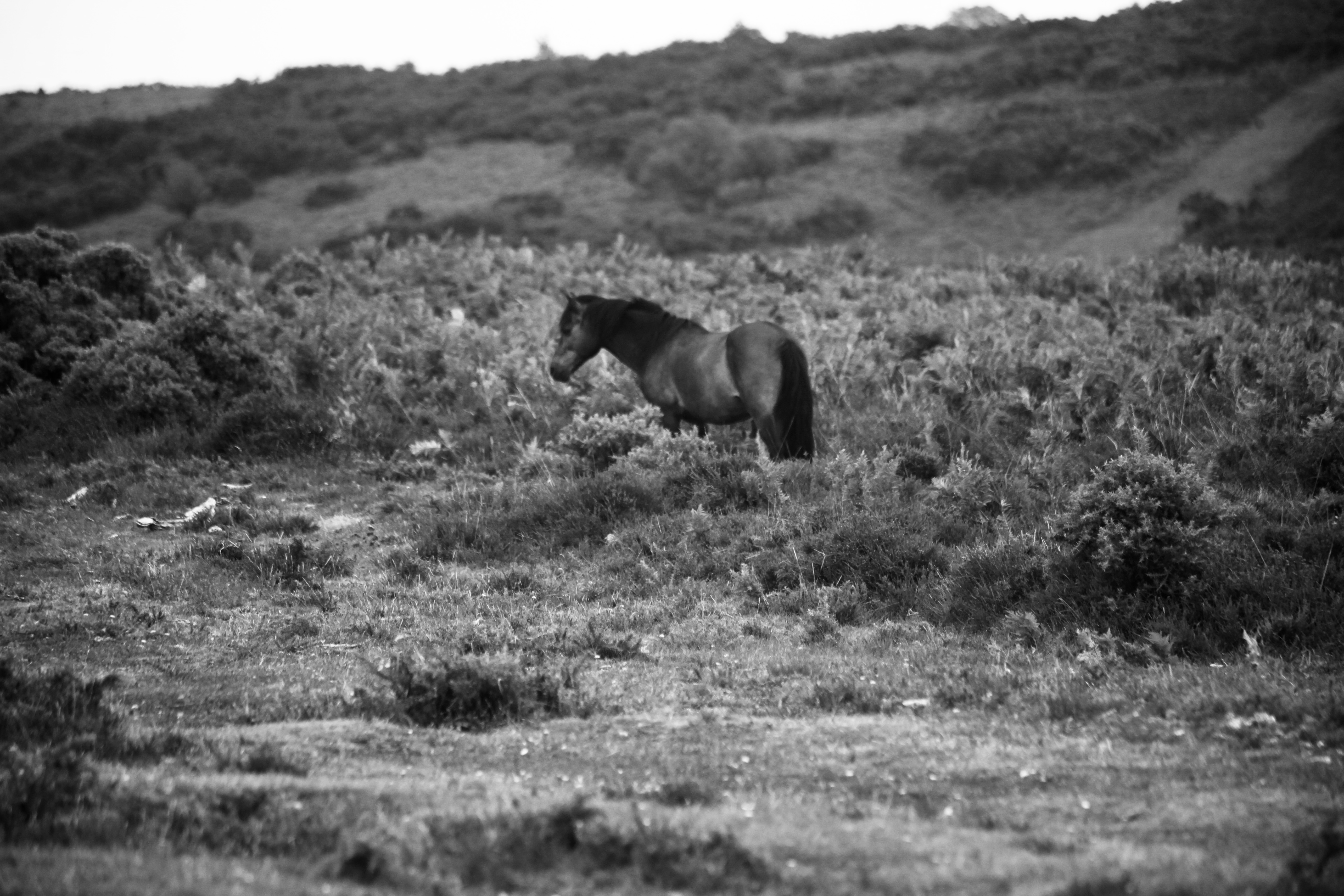 The bay, after a good scratch on the Forestry Commission sign, ambled across the road, and blended into the moorland, to be joined by its chestnut coloured companion.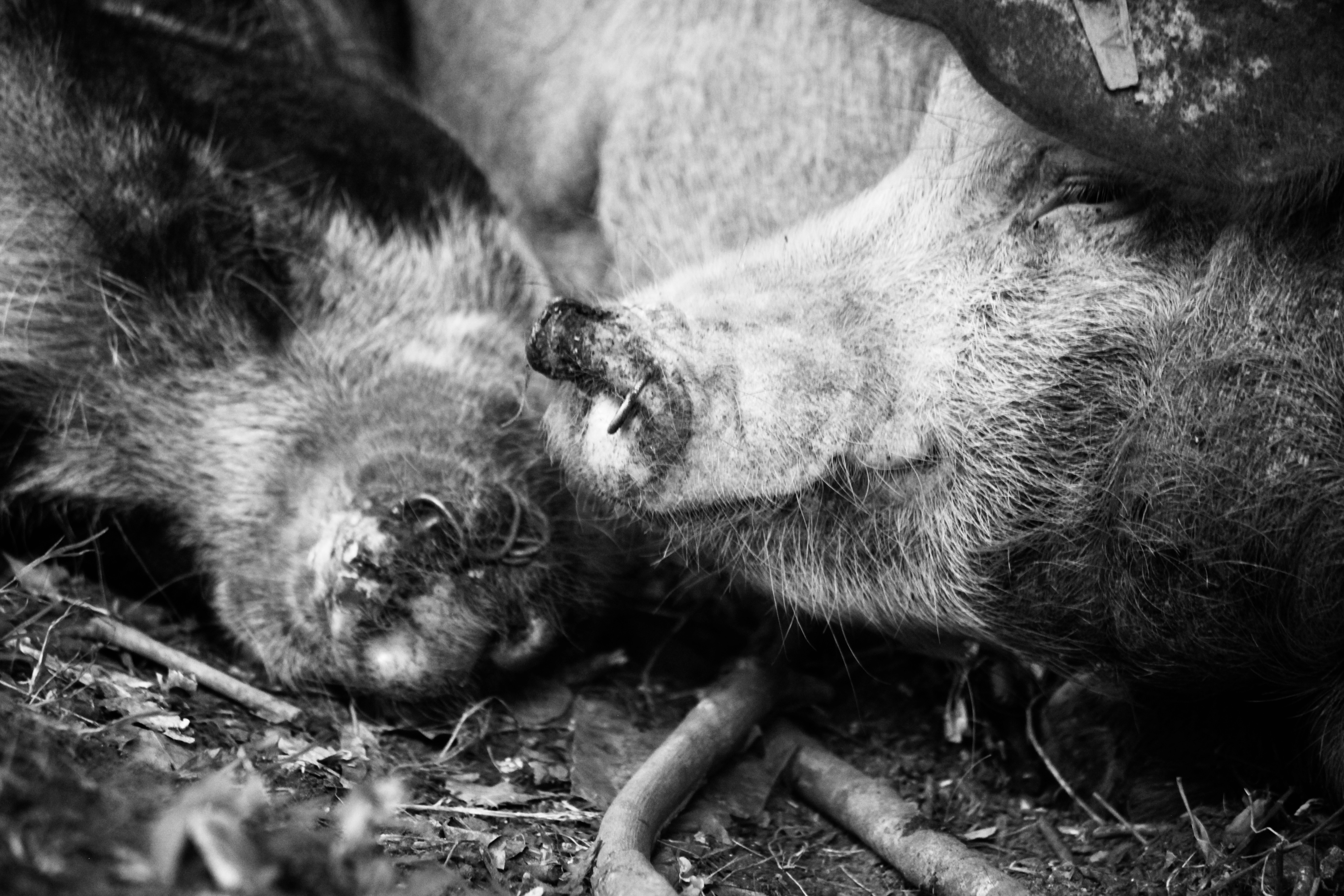 As we turned into Cadnam Lane I spotted a small sounder of swine spark out in a ditch. Jackie parked the car as soon as she could on the verge of this narrow road and I walked back hoping the animals had not moved. I needn't have worried. Apart from one which, eyes remaining closed, lifted its head enough to expose its unappetising chops in a gaping yawn before collapsing its jaw onto the ground, they all maintained their original positions.
Further along the lane we encountered a sow with at least a baker's dozen of piglets. When I disembarked to photograph them I was mobbed by the small snuffling, snotty-nosed, muddy-muzzled, porkers, my shutter finger becoming less and less steady as they threw me into a panic.
Why panic? You may ask.
I was wearing white trousers.
The animals raced round the car, and, trying to evade them, so did I. I feared I would never be able to open the door and regain my seat without a polluting piglet on my lap.
I did of course manage it, otherwise I would not now be sitting at my desk sporting unsoiled nether garments.
Well away from porcine followers,
ponies occupied one side of the green,
and sheep the other.
This evening we dined on spicy pepperoni pizza accompanied by plentiful fresh salad. Jackie drank Becks, and I finished the Shiraz.