My post https://derrickjknight.com/2013/02/13/back-in-england/ from my very early days of blogging tells of how the thirteen year old me began his book collection in 1955 with
The only illustration in that post, before my current scanning facilities, was of the decorated cover. I scanned the images today. Above we have the frontispiece and the title page.
The eminent arboriculturist offers detailed informative botanical, geographical and historical text which I guess I must have read more than once in the last 65 years.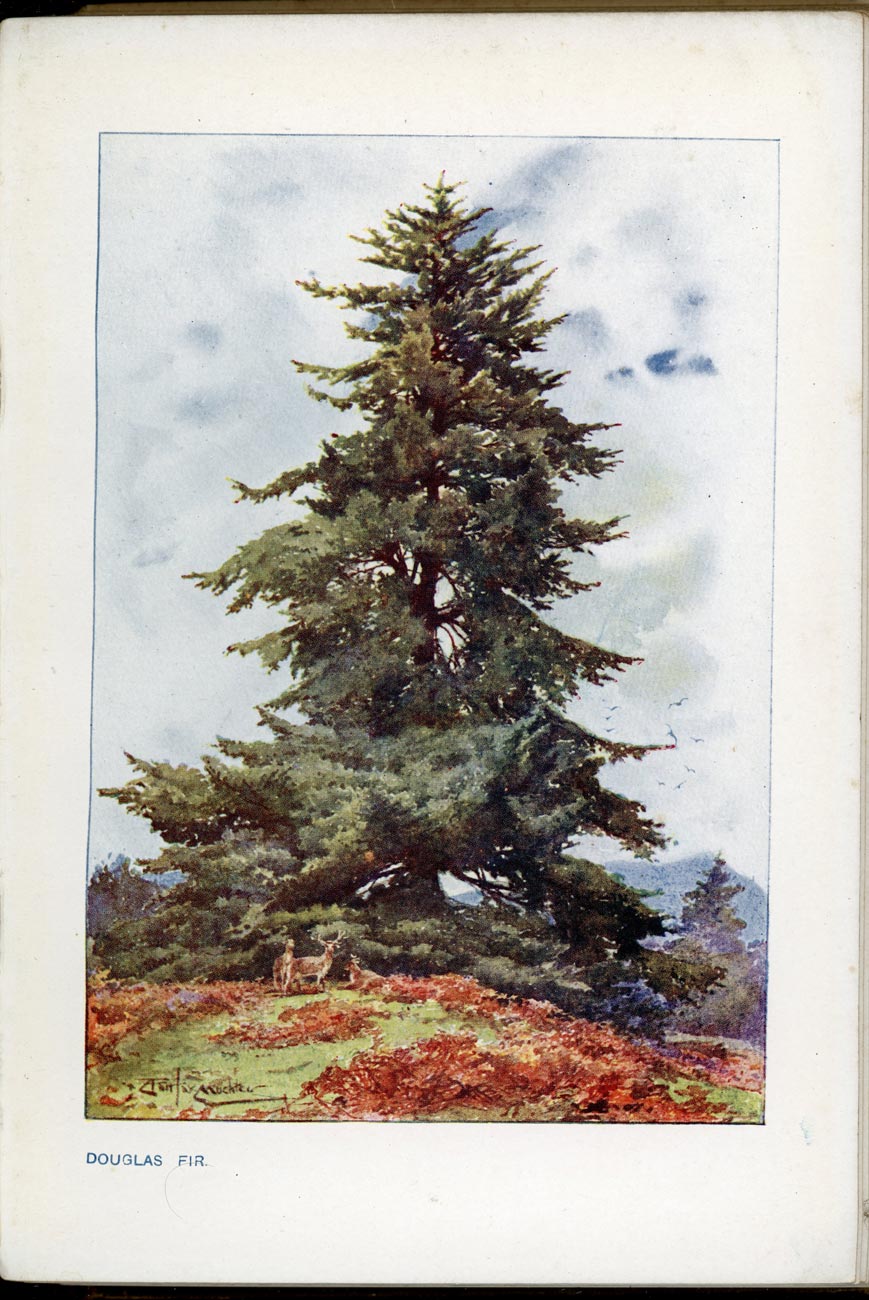 Here are the colour plates, some of which bear the signature of A. Fairfax Muckley. I can only assume that the others are the contribution of W. H. J. Boot, R.B.A. I chose not to reproduce the black and white photographs.
My illustrations of apples in https://derrickjknight.com/2014/02/21/beckys-book/ were inspired by the watercolour in this book.
Although social distancing was maintained by the crowds occupying areas of the forest, such as these figures at Barton on Sea, we made our later outing a short one.
This evening we dined on spicy pork chops on a bed of peppers and leeks; creamy mashed potatoes; crunchy carrots; and tender cabbage, with which we finished our New Zealand Sauvignon Blanc, paying our respects to our late friend, Pauline King.