This post this morning https://throughthecolouredglass.wordpress.com/2020/10/30/a-suitable-boy/
on the acclaimed novel
prompted my thoughts to return to my own copy – a first edition from 1993. I concur with Vibha Lohani' s assessment of the novel and suspect that her comparison of it with the TV series, although I haven't watched it, is accurate.
I am rather proud of the author's complimentary letter appraising my Crossword puzzle featured in "Hoisted By My Own Petard"
Another earlier post of mine features "The Magnificent Seven", a book about London's Victorian landscaped cemeteries on which I collaborated with author John Turpin.
On yet another mournful monochrome morning it seemed incumbent on me to tackle my scanner problems. Following the highly technical advice of Sherry from port4u who suggested I should "unplug it', I managed to achieve the correct settings for colour slides and was therefore able to begin a project featuring.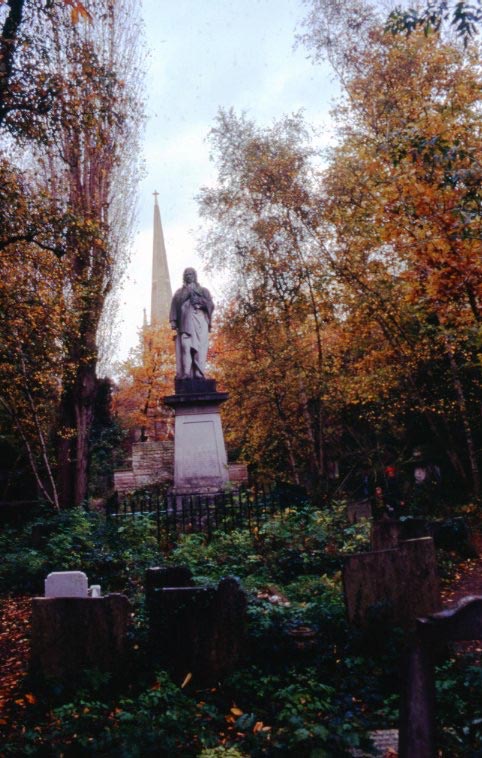 photographs which did not make it to the book. Rather fortuitously, these images were produced in November 2018.
This evening we dined on Jackie's vegetable and egg packed savoury rice with a rack of pork ribs and prawns – some tempura and some spicy, with which she drank Hoegaarden and I drank more of the Corbieres.