On a bright and sunny morning I wandered round the garden in my shirtsleeves.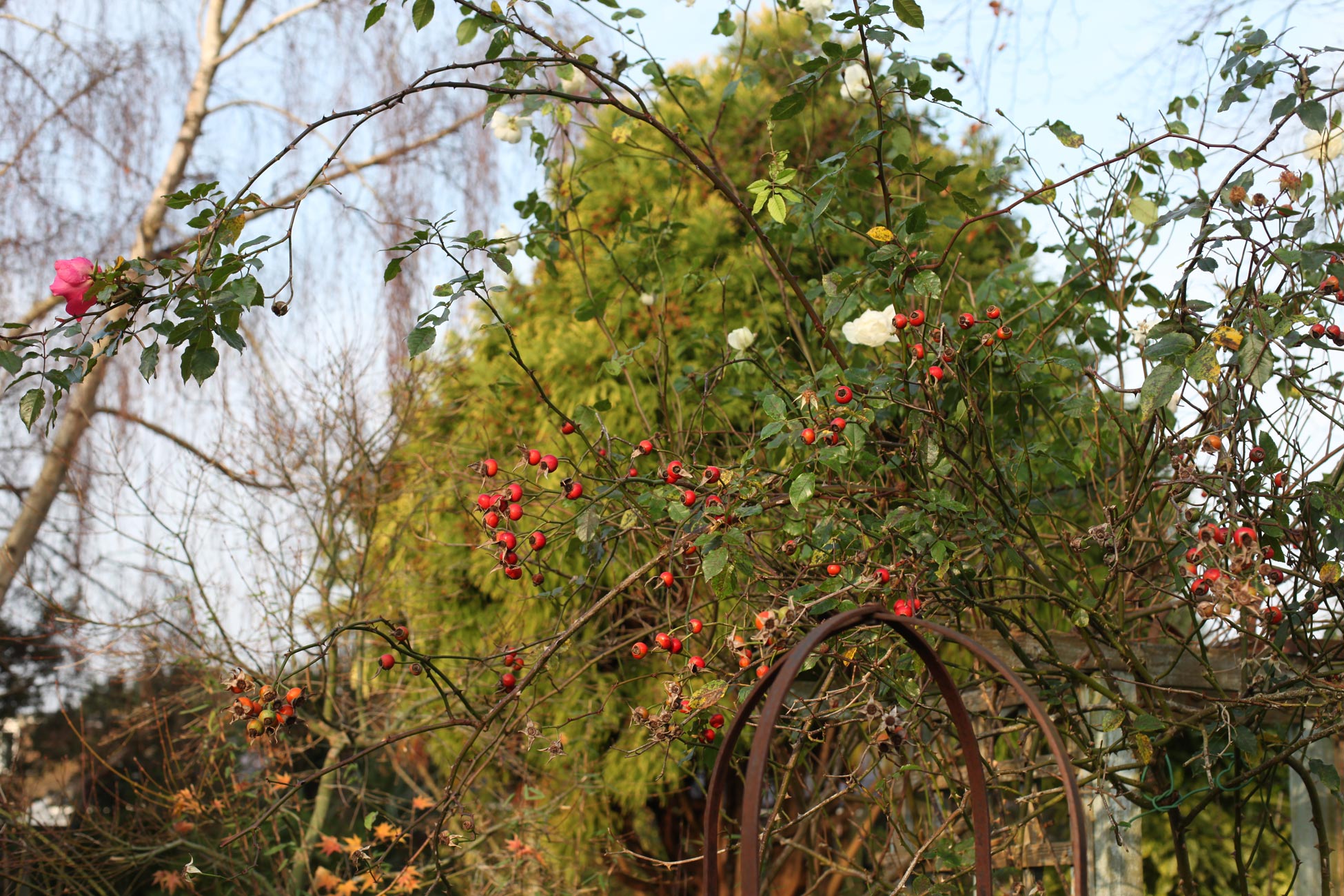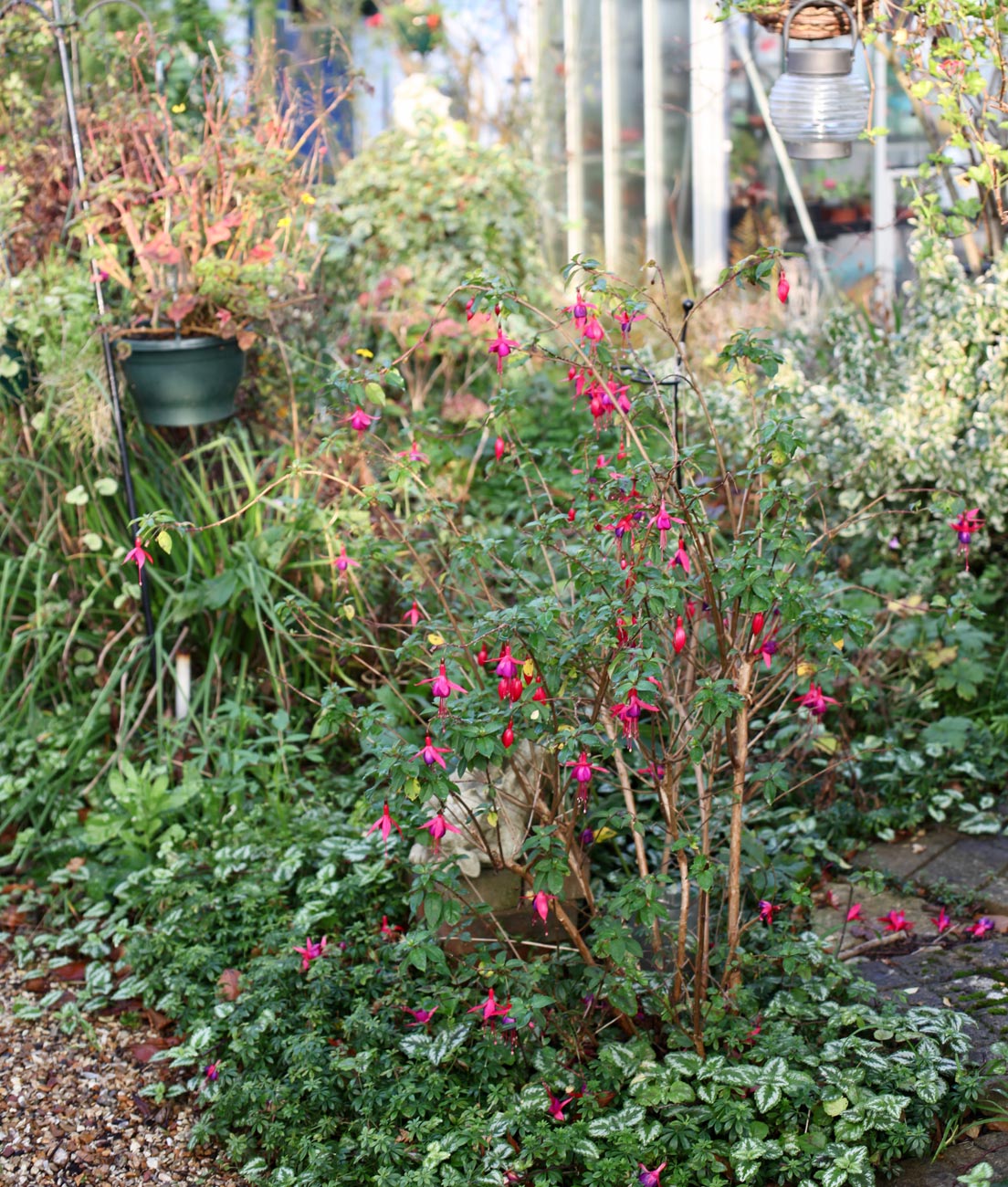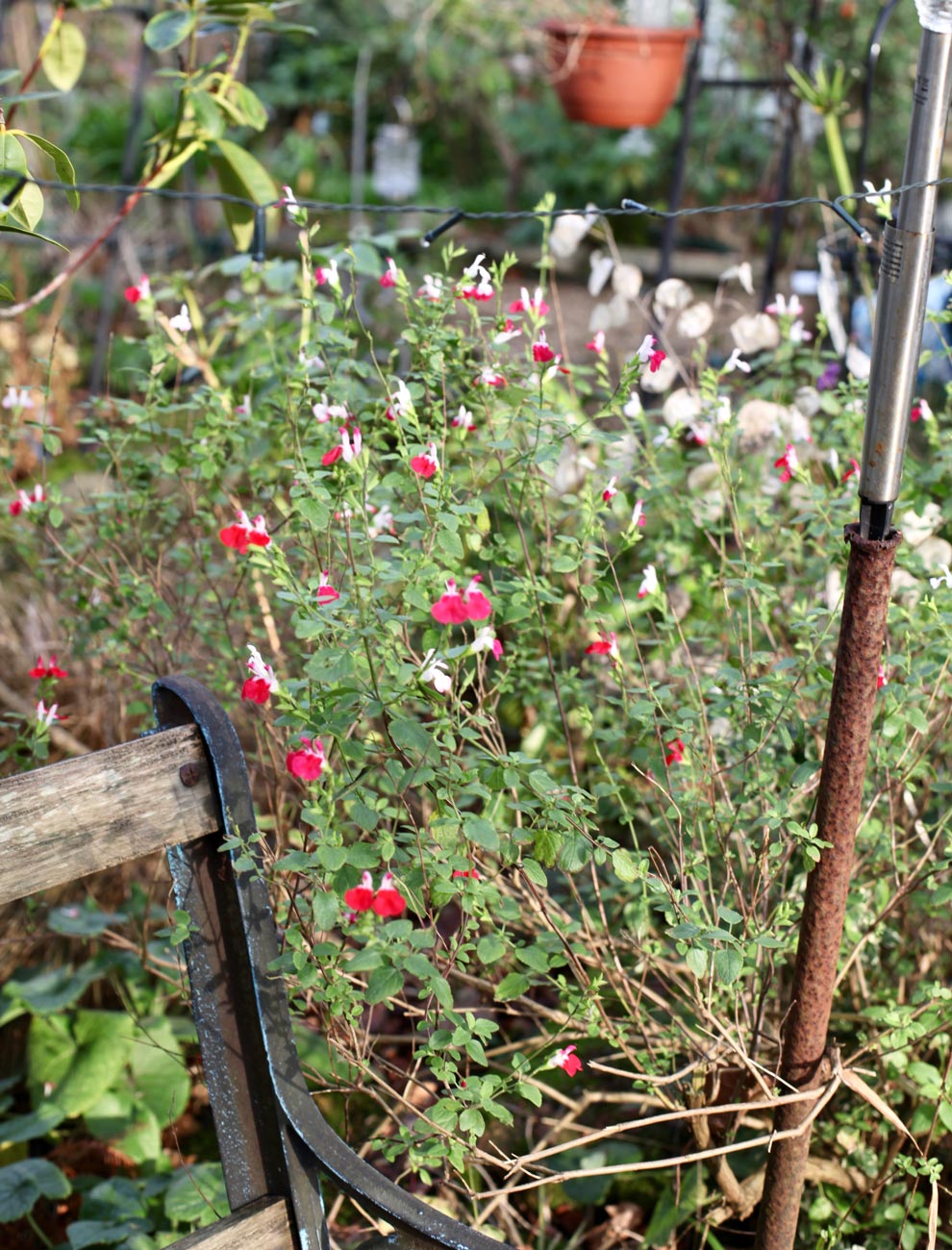 Individual titles of these views can be found when accessing the gallery with a click on any image. The last two pictures show a Japanese maple before and after it had been pruned by Aaron and his A.P. Maintenance team who also
tidied up some of the beds.
Even a sleepy bee on a cobea scandens didn't seem to realise that we are on the brink of December.
'So enchanting was the vision of a stateless society, without government, without law, without ownership of property, in which, corrupt institutions having been swept away, man would be free to be good as God intended him, that six heads of state were assassinated for its sake in the twenty years before 1914. They were President Carnot of France in 1894, President Canovas of Spain in 1897, Empress Elizabeth of Austria in 1898, King Humbert of Italy in 1900, President McKinley of the United States in 1901, and another Premier of Spain, Canalejas, in 1912. Not one could qualify as a tyrant. Their deaths were the gestures of desperate or deluded men to call attention to the Anarchist idea.' So begins the second chapter of my Folio Society edition of Barbara W. Tuchman's 'The Proud Tower', namely The Idea and the Deed – The Anarchists: 1890-1914′.
This chapter deals with the Anarchism that swept Europe during this period leading to WWI – the theory of the intellectuals and the actions of those prepared to carry out 'The Deed' with which it was hoped the populace would be terrified into changing the orders of society. As always in such events, more ordinary people were killed than those for whom bombs or bullets were intended. Interestingly, it seems that Germany, who used the terror tactics espoused by their military theorists to suppress the Belgian people in August 1914, was the major European country least affected by the Anarchists.
Tuchman's descriptions of the avowed terrorism bears alarming similarity to that technique practiced today. Unfortunately modern bombs are far more destructive than those that were available more than a century ago. Perpetrators are prepared now, as they were then, to sacrifice their own lives for their espoused cause.
The fluid writing in this work is far more literary than that permitted by the requirements of 'The Guns of August'.
This evening we dined on Jackie's succulent shepherd's pie; a leak and pork sausage; roast potatoes; moist ratatouille; and firm cauliflower, carrots and Brussels sprouts with which she drank Hoegaarden and I drank more of the Coonawarra.