In the early morning chill I girded my loins with a thick cotton dressing gown and stepped into the garden to photograph the pink-streaked dawn.
Keen arboriculturists may be interested in the sylvan skeletons of copper beech, larch, weeping birch, and lopped bay tree.
Our great-niece, Ella, was two years old in January. She and her parents have been unable to visit since before Christmas. We haven't heard her form clear sentences. Danni texted me this morning to say that her daughter has been shouting out of the window: "Where has Uncle Derrick gone?"
My late son, Michael, was not much older when I had to try to answer his question: "Why did my Mummy die?". So my feelings prompted by the very welcome text were somewhat ambivalent. It was very pleasing to know that Ella, who will be able to visit at the end of the month, could remember and missed us, yet that memory of Michael, who would never see Vivien again, has always been most poignant.
For much of the day Jackie occupied herself trimming dead material from plants with which she filled a succession of trugs. I operated a relay service transporting the contents to the compost bins and returning the containers to the Head Gardener for refills.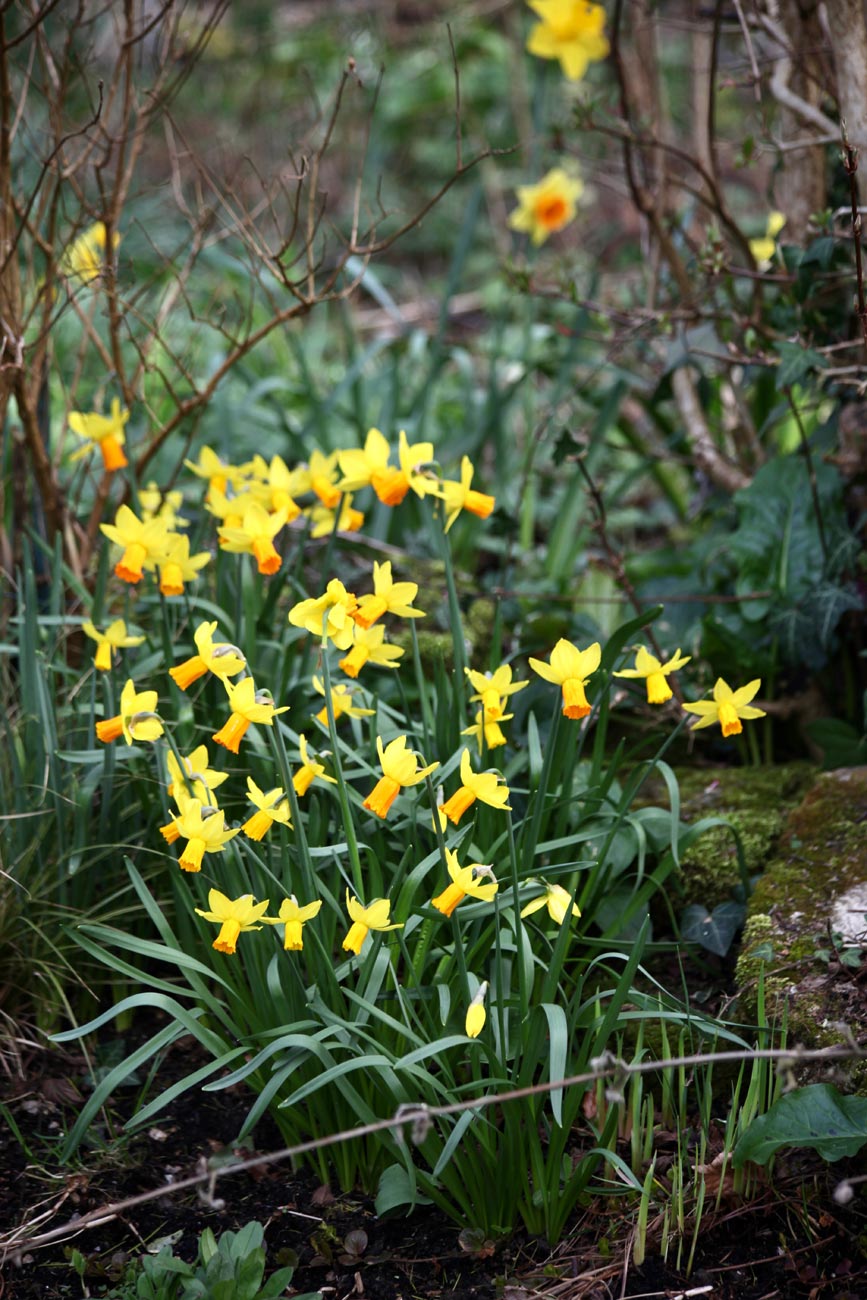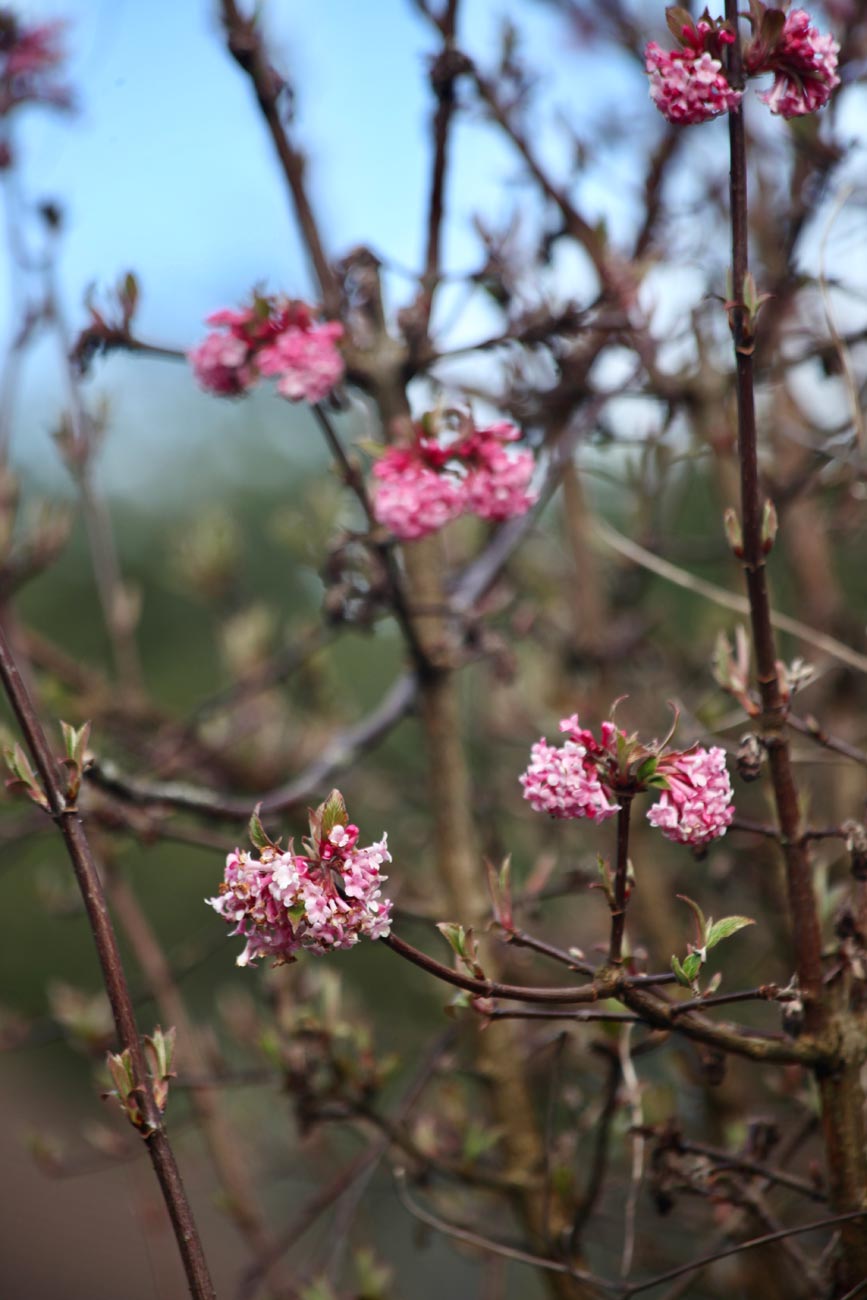 Of course I did not undertake my Under Gardener duties without carrying my camera. Featured here are euphorbia, mahonia, leucojum Spring Snowflakes, primulas, pulmonaria, tulips, daffodils, camellias, hellebores, hyacinths, cyclamen, and viburnum bodnantensis Dawn. The first camellia shrub shows blooms browned by an earlier frost.
I was calm and contented when I produced the Dawn skies gallery. That was before WordPress had chosen to apply another simplifying process to operate from the sidebar. Until I got my head around this system to construct the plants gallery culminating in another Dawn, it was only reasonable to inform Jackie that it wasn't her I was shouting at.
This evening we dined on Jackie's flavoursome savoury rice served with plentiful green salad and three prawn preparations, namely tempura, hot and spicy, and salt and pepper. The Culinary Queen drank Hoegaarden while I drank Coonawarra Cabernet Sauvignon 2020.