During the first decade of this millennium, when I was more ambulant, I created a Streets of London series regularly scanned for these posts. This one contains a Banksy wall: https://derrickjknight.com/2018/11/20/mostly-around-notting-hill/
Yesterday I discovered this image of Lancaster Road W11 filed with the Brompton Cemetery pictures. By coincidence it features more wall art.
I spent an enjoyable hour this morning watching a phenomenal performance by my Australian granddaughter Orlaith's dance group streamed from a local school.
The deer herd occupied Burley Manor lawn when we passed on our drive this afternoon.
Along Forest Road I squelched across soggy sward to photograph ponies and
reflections in waterlogged land.
On our way home we diverted to Barton on Sea in case there would be anything to see.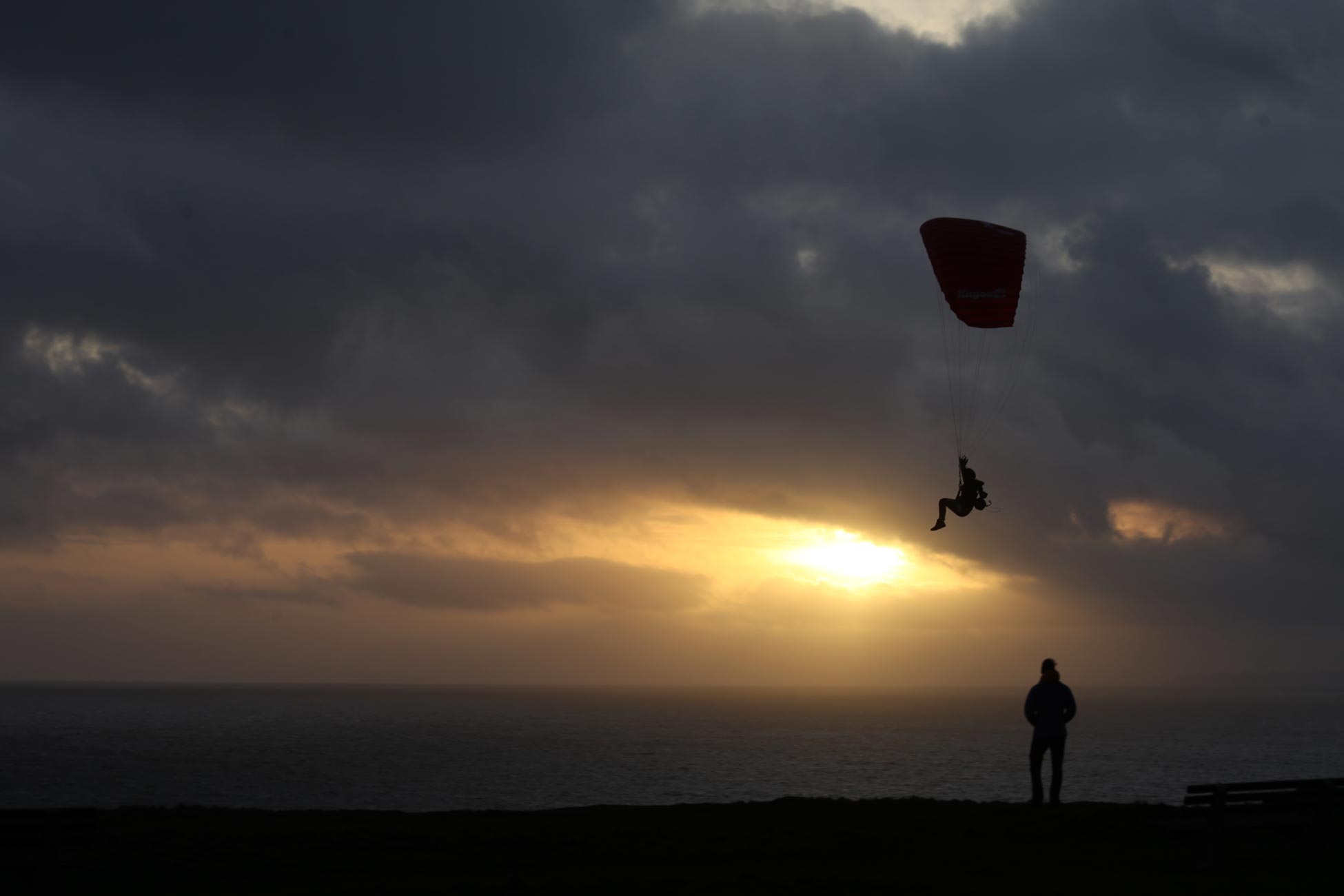 There certainly was. When a paraglider, dancing in the sunset thermals, swooped and dipped below the cliff edge on which his friend stood watching I could scarcely contain myself. I chatted with the watcher who told me that both young men were chuffed at what I was doing. "That makes three of us," I replied. "You don't often get a subject like this". I returned to the car and handed over two of my blog cards, saying the recipients were welcome to take any that they wanted from the site. (If either of you are reading this and would like an A3 print or two get in touch and I would be happy to give them to you)
This evening we dined on Jackie's fiery pasta arrabbiata and fava beans with which she drank Hoegaarden and I finished the Malbec.