Although the skies were to brighten later, when we drove into the forest this morning light flakes of fluffy snow had already evaporated to integrate with liquid precipitation.
Jackie parked the Modus at Crockford Clump and I squelched across
waterlogged moorland and clambered over undulating slopes the basins of which became their own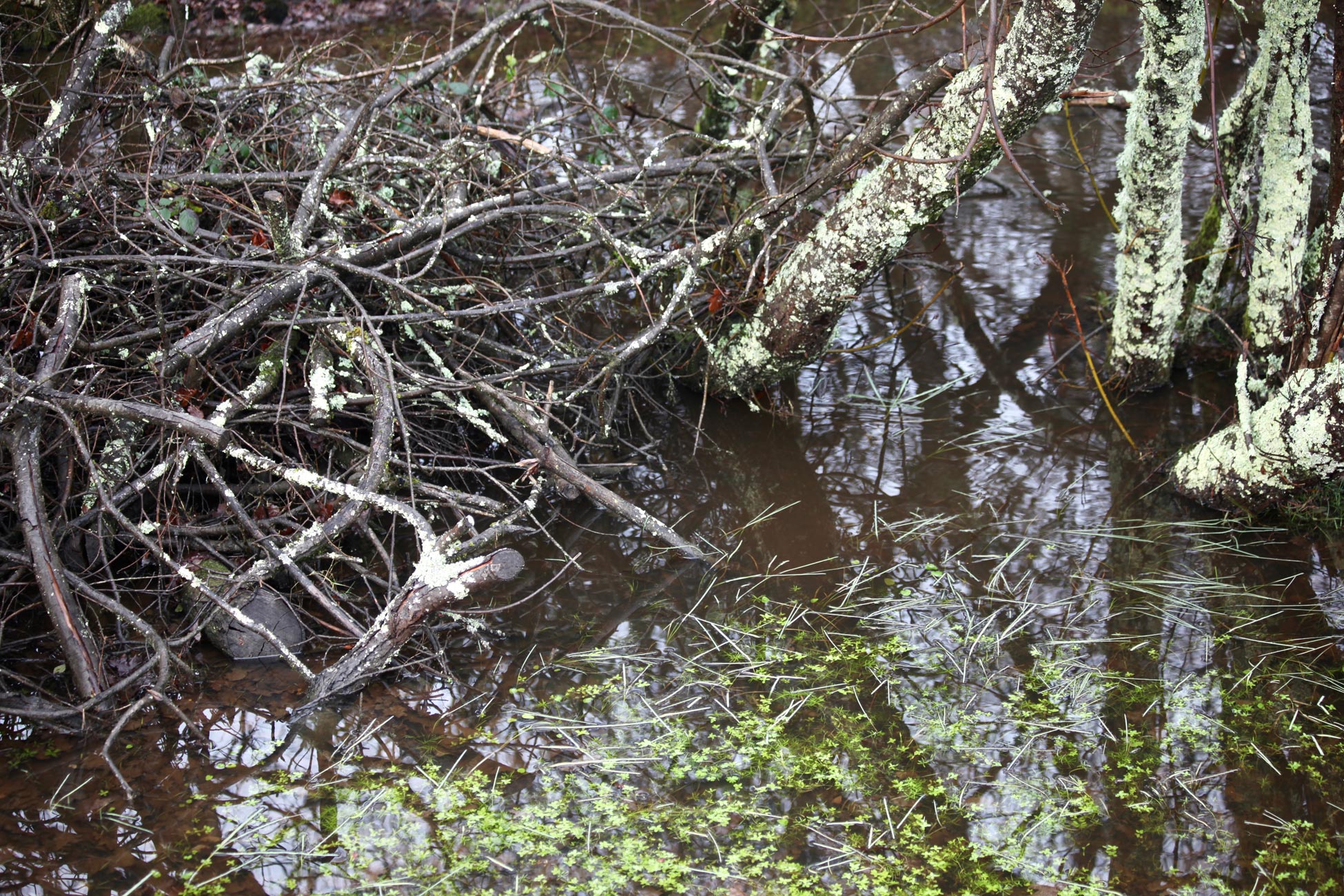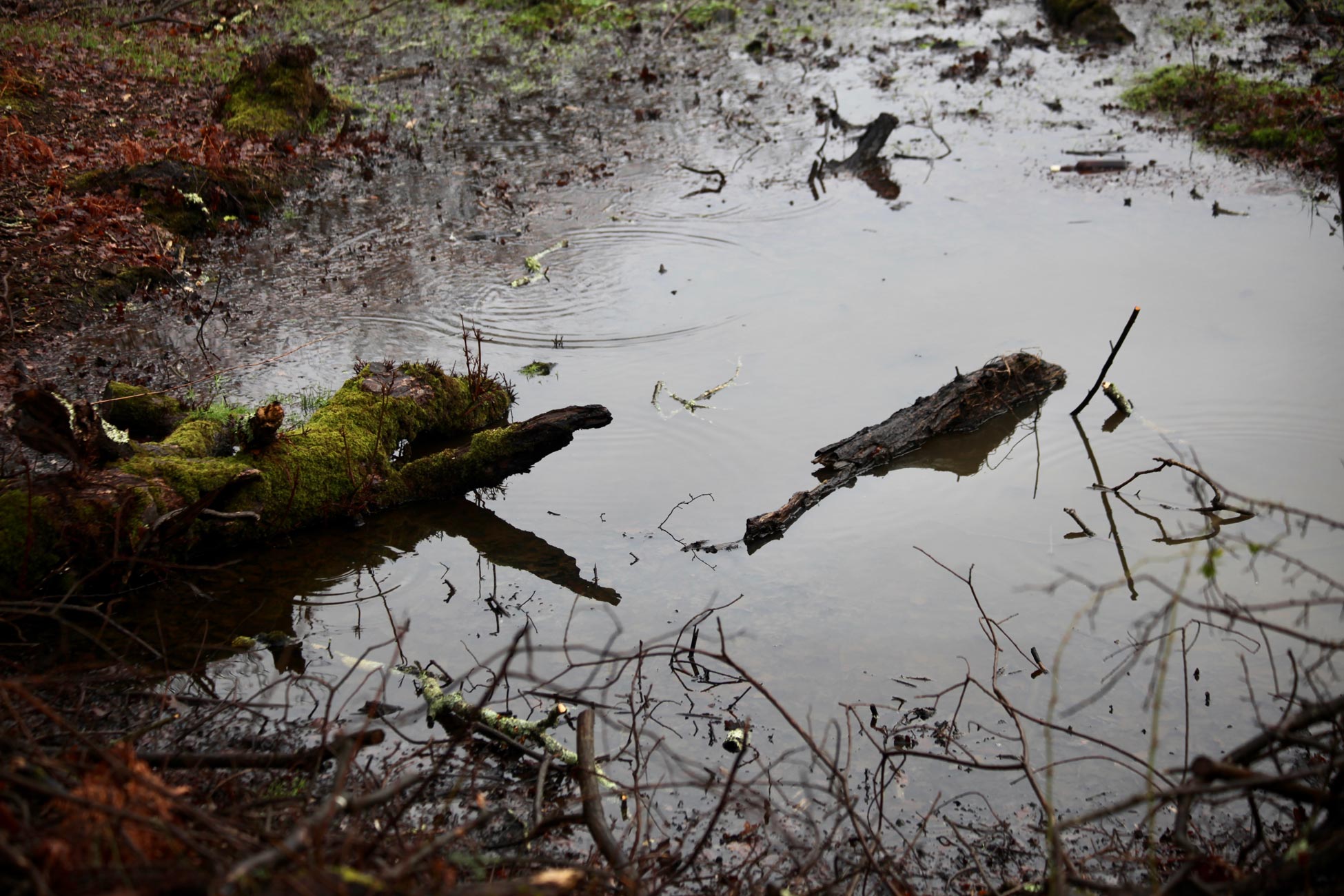 reflecting, rippling, reservoirs refilled by pattering raindrops dripping from twigs above into the otherwise silent streams below.
Lichen layered arboreal limbs lay shattered among soggy autumn leaves; a perky robin roamed from tree to tree.
A friendly woman walking her dogs told me about the snow and a herd of deer she had seen earlier. Paddy, one of her dogs, lolloped over to me in search of treats and took no for an answer.
Ponies occupied the tarmac at East Boldre whilst communing with a couple of field horses.
This evening we dined on Jackie's lemon chicken and savoury rice with which she drank Hoegaarden and I finished the Cotes du Rhone.