A leaden canopy stretched over our skies throughout the albeit warmer day.
During my running days I would often allow the flow of traffic to determine my route. Nowadays it is sometimes the flow of ponies. So it was this afternoon.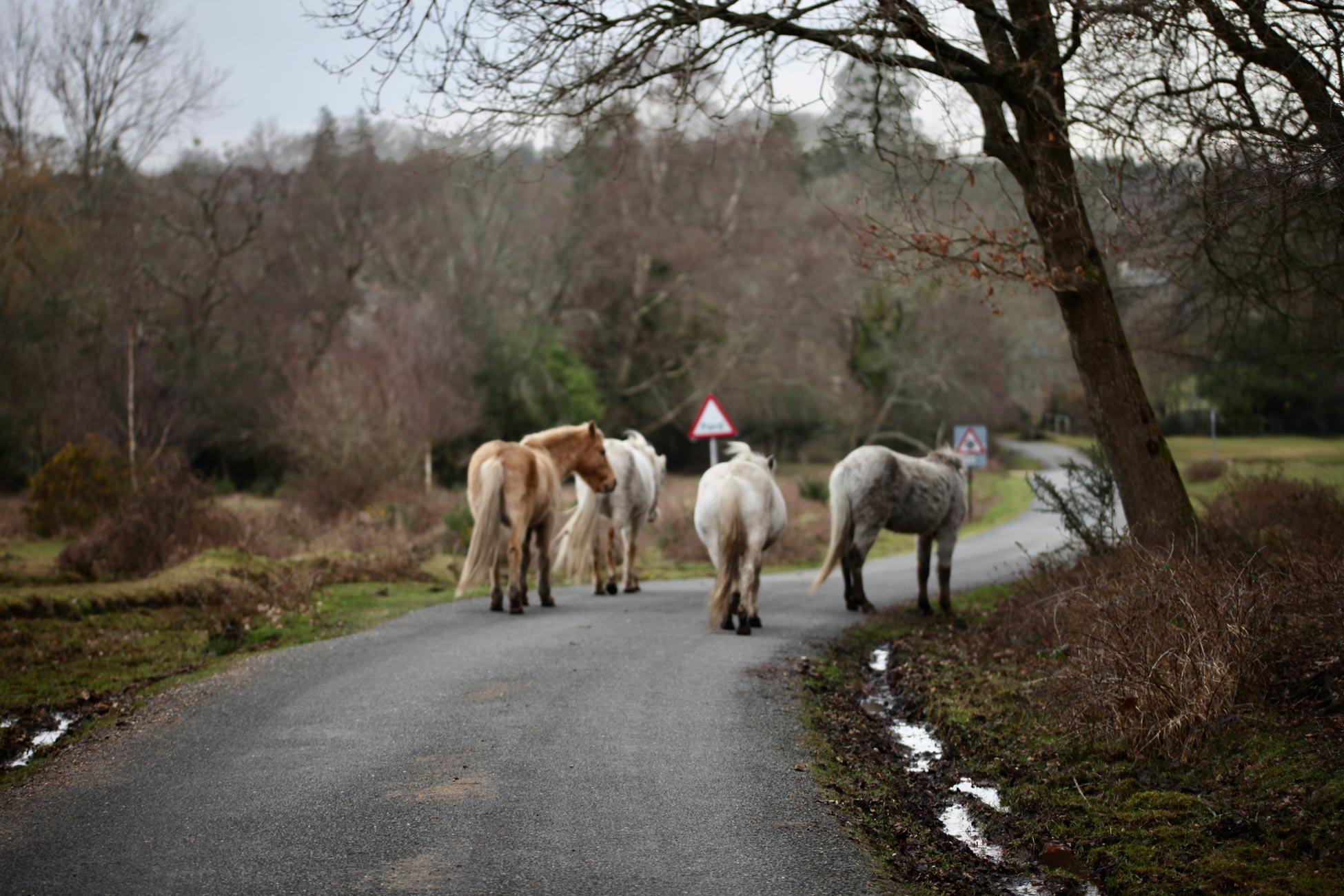 There wasn't much point in staying in the Modus as an equine quartet idled their way along
Mill Lane, so I disembarked and followed them on foot while Jackie turned into a car park.
They soon turned off into a muddy field which they set about cropping. Apart from the quagmire there were plentiful heaps of pony droppings requiring negotiation and the land was attached to the Mill Lawn Sewage Pumping Station. I therefore didn't follow them too closely, but turned my attention to other ponies.
This shaggy one was close at hand;
others more distant.
There were a number of small groups of walkers about the forest, like these, catching up and joining their dogs who waited by a bridge across
the weedy stream.
bearing reflections across which trees had fallen.
In fact it seems at the moment as if there are more arboreal carcasses littering the forest than still standing trees.
Nevertheless some mossy roots still hold firm on banks of streams,
and these lichen covered branches seem to defy gravity. The third of these photographs was produced by Jackie.
This evening we dined on more of Jackie's delicious, spicy, pasta arrabbiata with which she drank Hoegaarden and I drank Torre de Ferro Reserva Dao 2017.