Between us we spent much of the day on garden maintenance. Not only did Jackie continue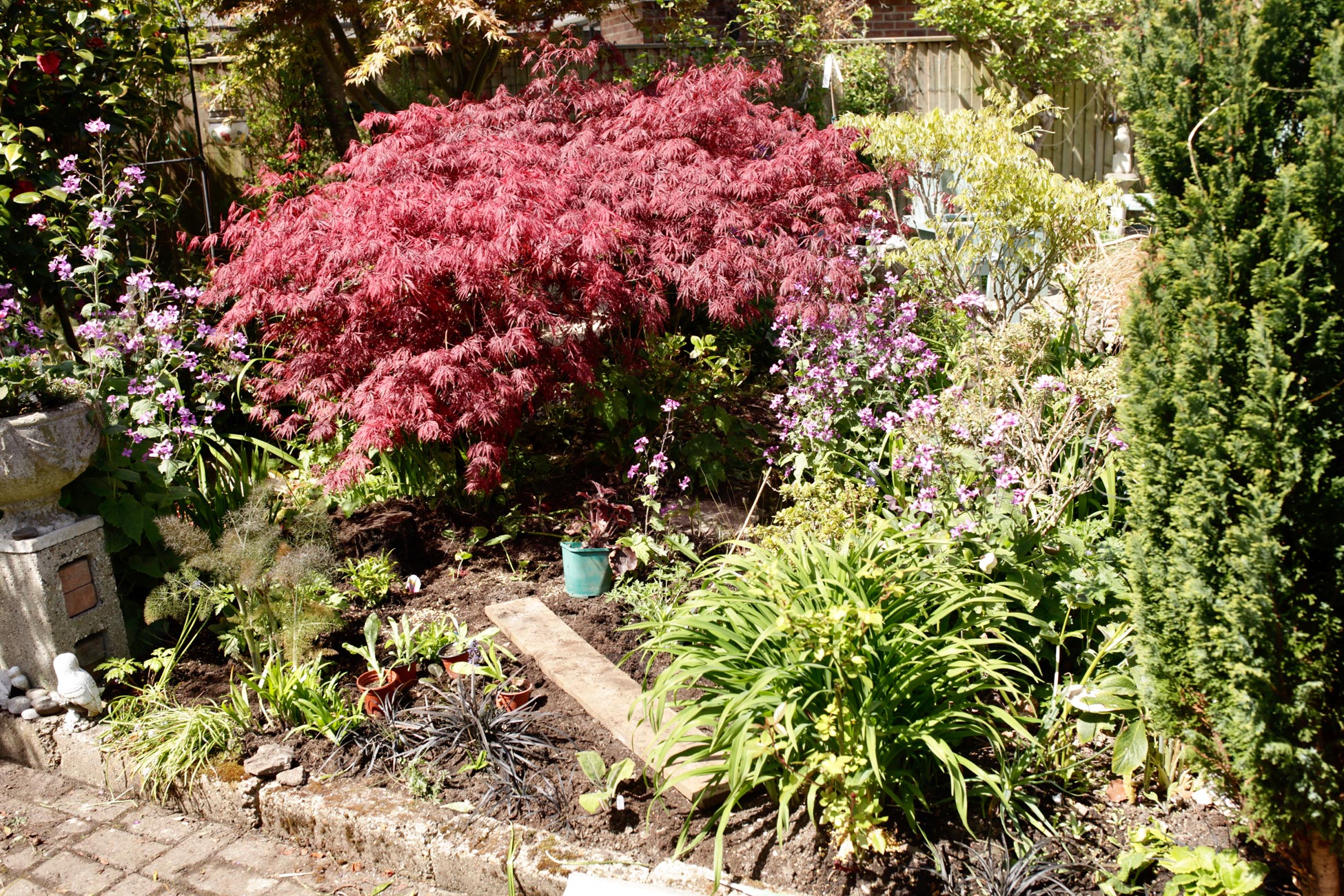 her work on redesigning the Pond Bed planting, composting, weeding, and tidying,
but she has begun filling containers with petunias in the chimney pot; pansies in the iron urn, in a basket yet to become hanging, and, with geraniums in this stone urn.
I carried on with my weeding of gravel, clearing Florence's feet,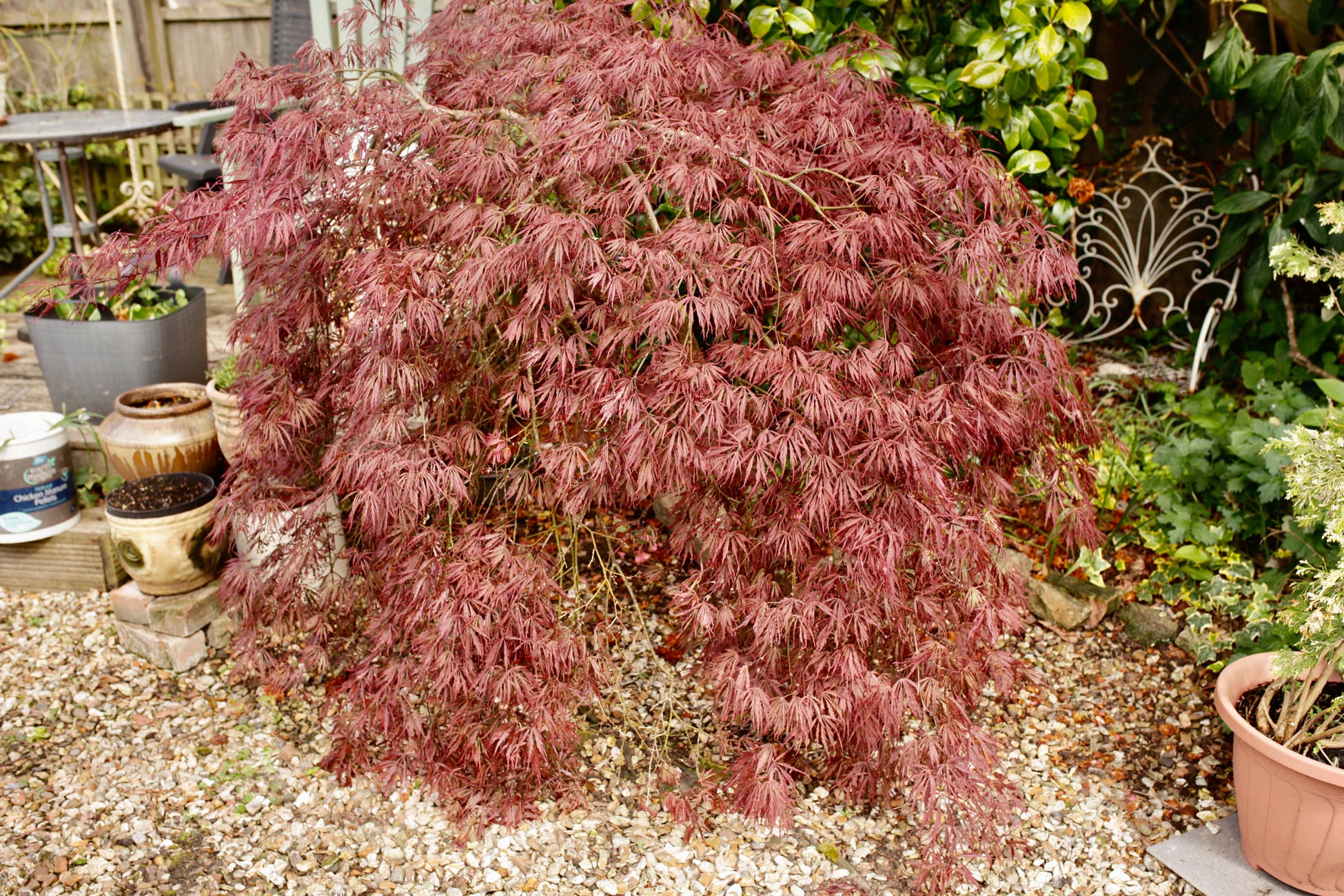 and a mass under the Japanese maple beside the decking.
The aluminium garden chair has become an essential part of my weeding kit -in, as it turned out, more ways than one. I now use it on which to sit and ease the stress on my knees. It only hurts when I need to get up and shift it for the next row. I left it out of the way when working under the maple while I perched on the edge of the low wooden platform. When I had finished I had to call Jackie from the other end of the garden. I could see her looking for me as she made her way along the Gazebo Path. She wasn't expecting me to be where I was. I called again and confessed "I can't get up".
Mrs Knight made a valiant, but vain attempt to heave me to my feet. I really needed something from which to support my efforts. Then I spotted the chair. Jackie placed it at a suitable distance with its back to me. She sat on it to hold it firm. Gripping with both hands, I forced my screeching knees to the perpendicular.
As I typed the last sentence on my draft, Elizabeth turned up with her gardening gloves. Neither Jackie nor I was capable of doing any more, but I took my sister into the garden to set her to work. No sooner had she fully prepared herself than rain set in for the rest of the day.
So she had a cup of tea and stayed for dinner.
This fusion meal consisted of Jackie's flavoursome savoury rice topped with an omelette; spicy beef and black beans, and Singapore noodles from Mr Chan; a rack of pork spare ribs marinaded in barbecue sauce from Lidl; and tempura prawns from Tesco with sweet chilli sauce. Jackie drank Hoegaarden, I drank more of the Malbec from a new bottle, and my sister abstained.