With overnight winds having ripped a stem from the Wedding Day rose, yet spared the clematis on the Agriframes arch,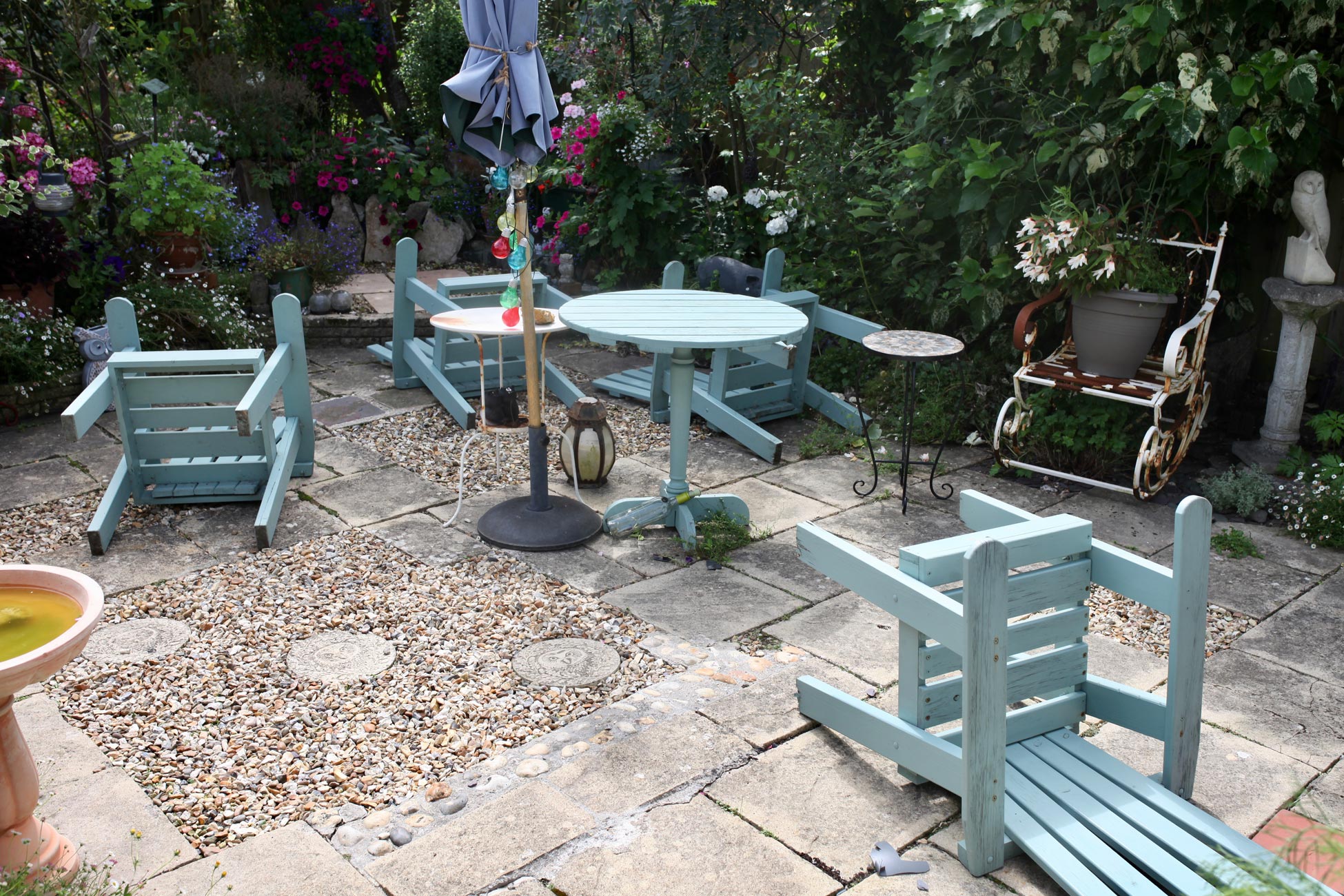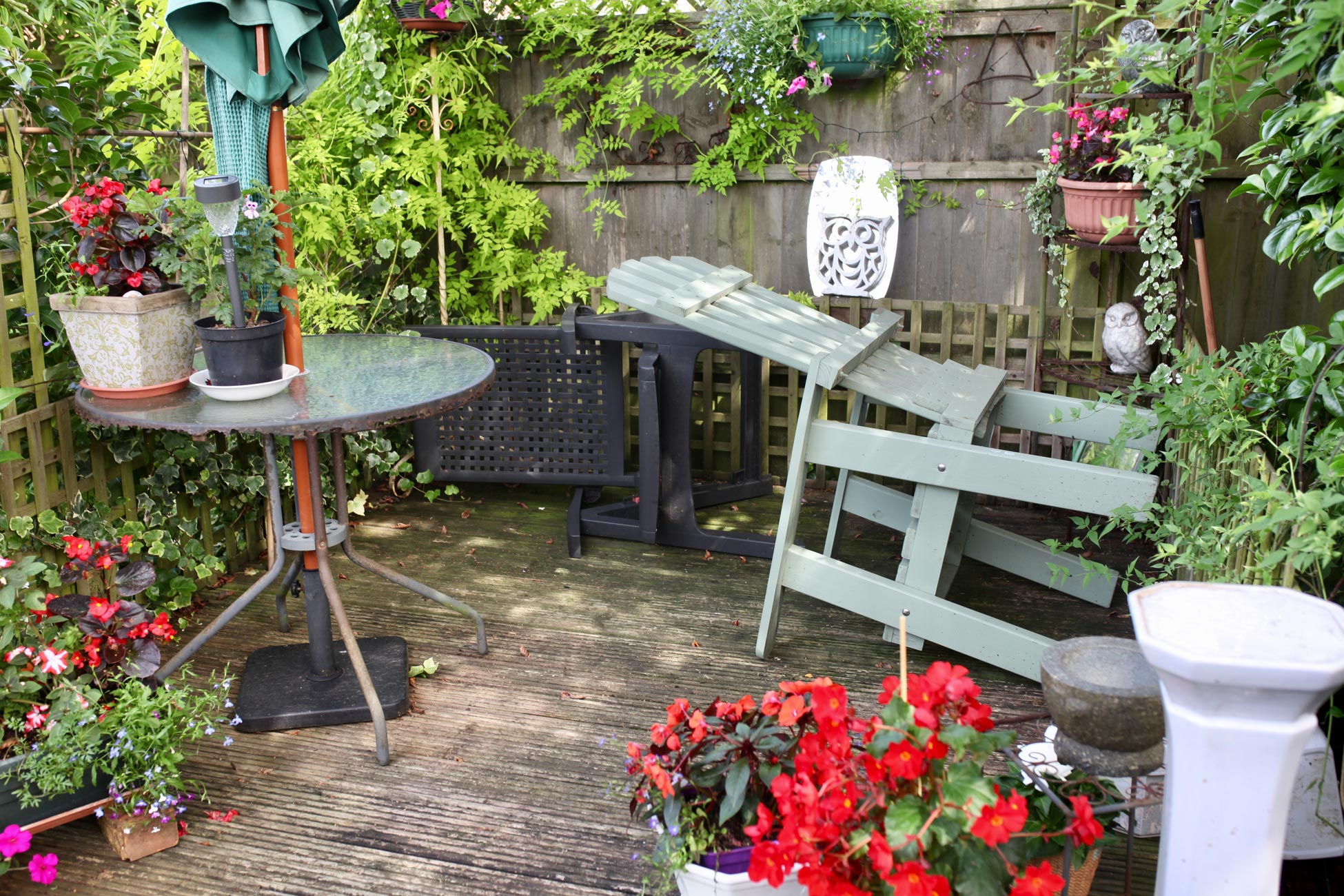 Jackie was out early this morning laying down garden furniture once more, and picking up smashed pots and broken stems. Gale force winds continued throughout the day.
Undeterred, she set about refurbishing the Head Gardener's Rest, and photographing the process.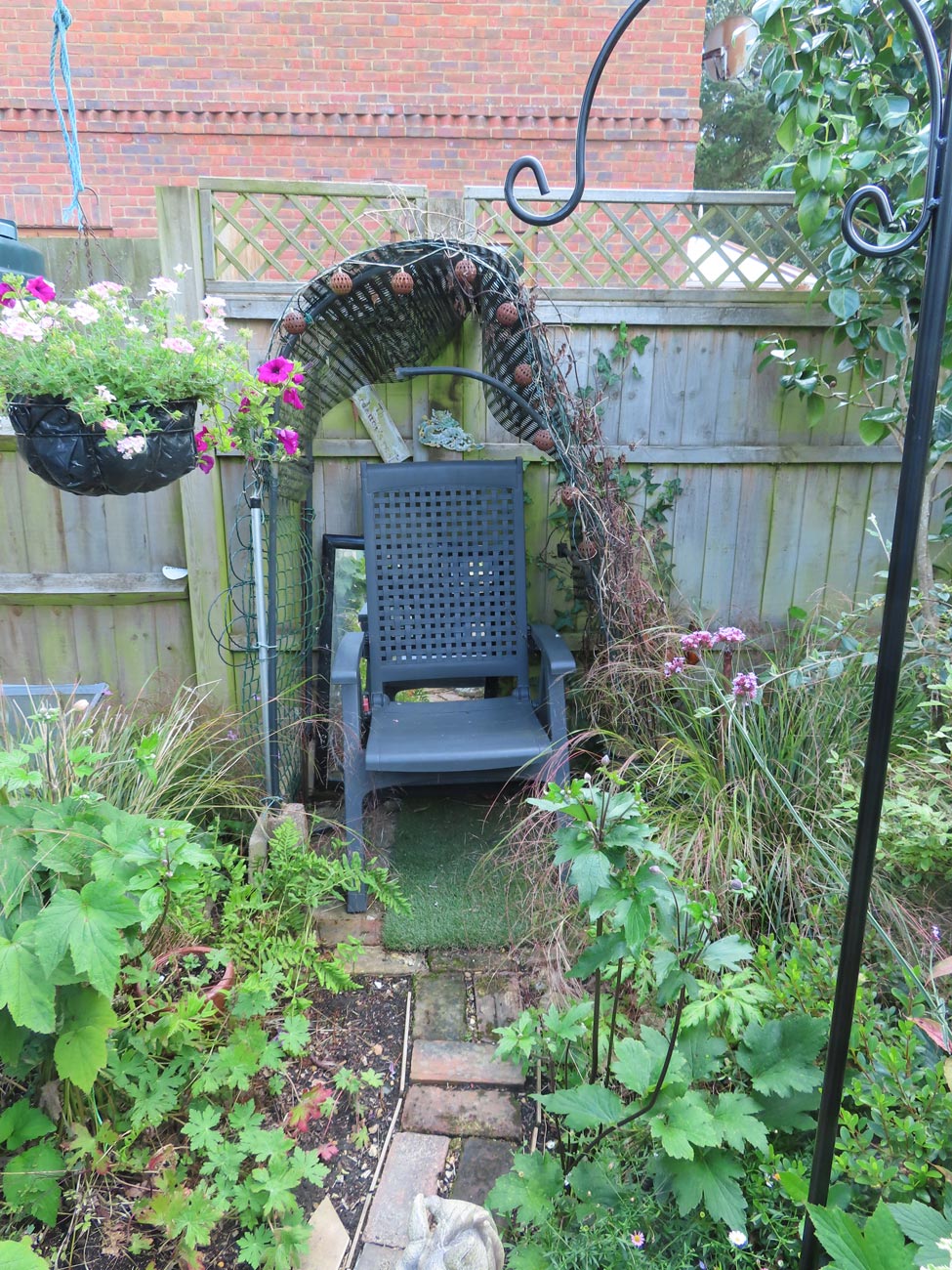 First going;
then gone;
then rebuilding;
and finally, completed;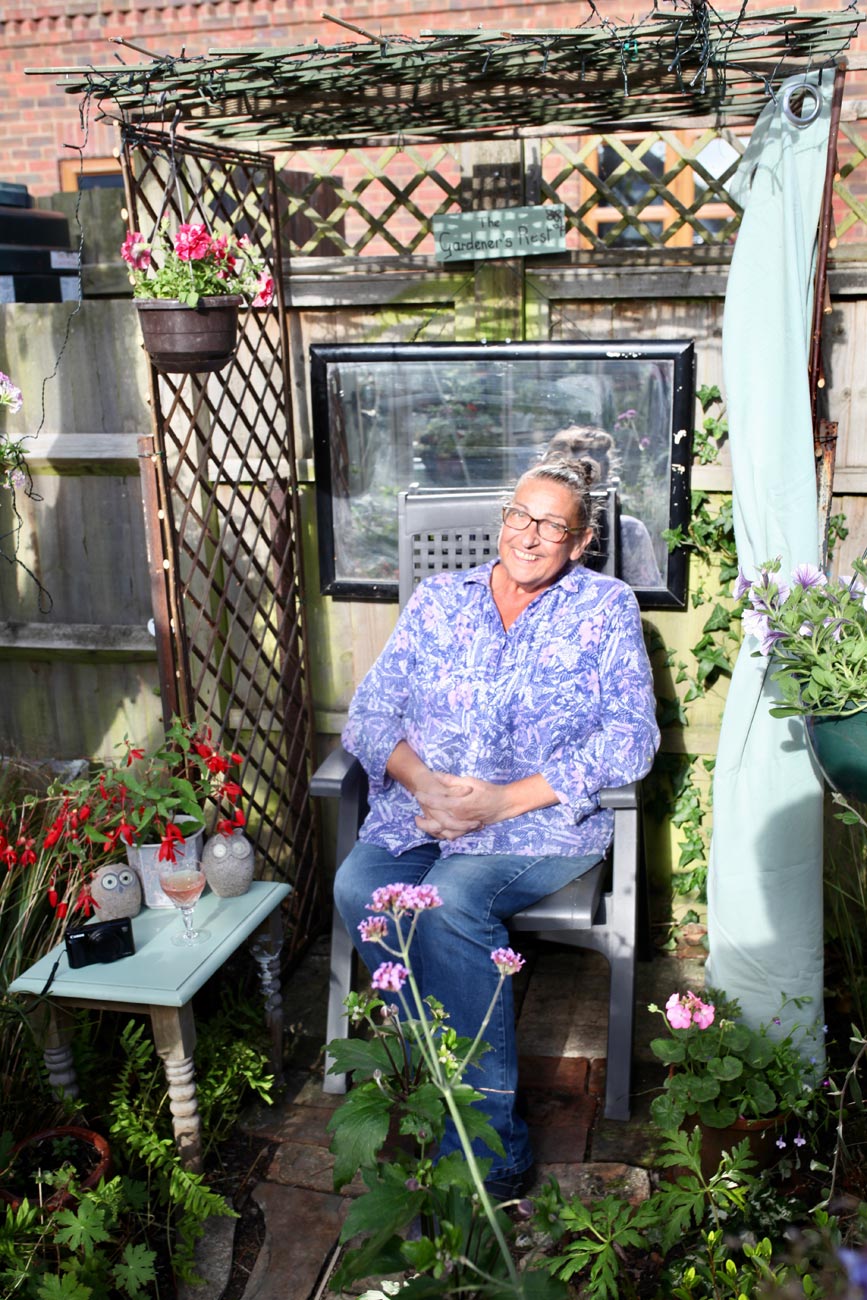 after which, basking in the sunshine, she toasted it.
My still photographs show neither the waving branches in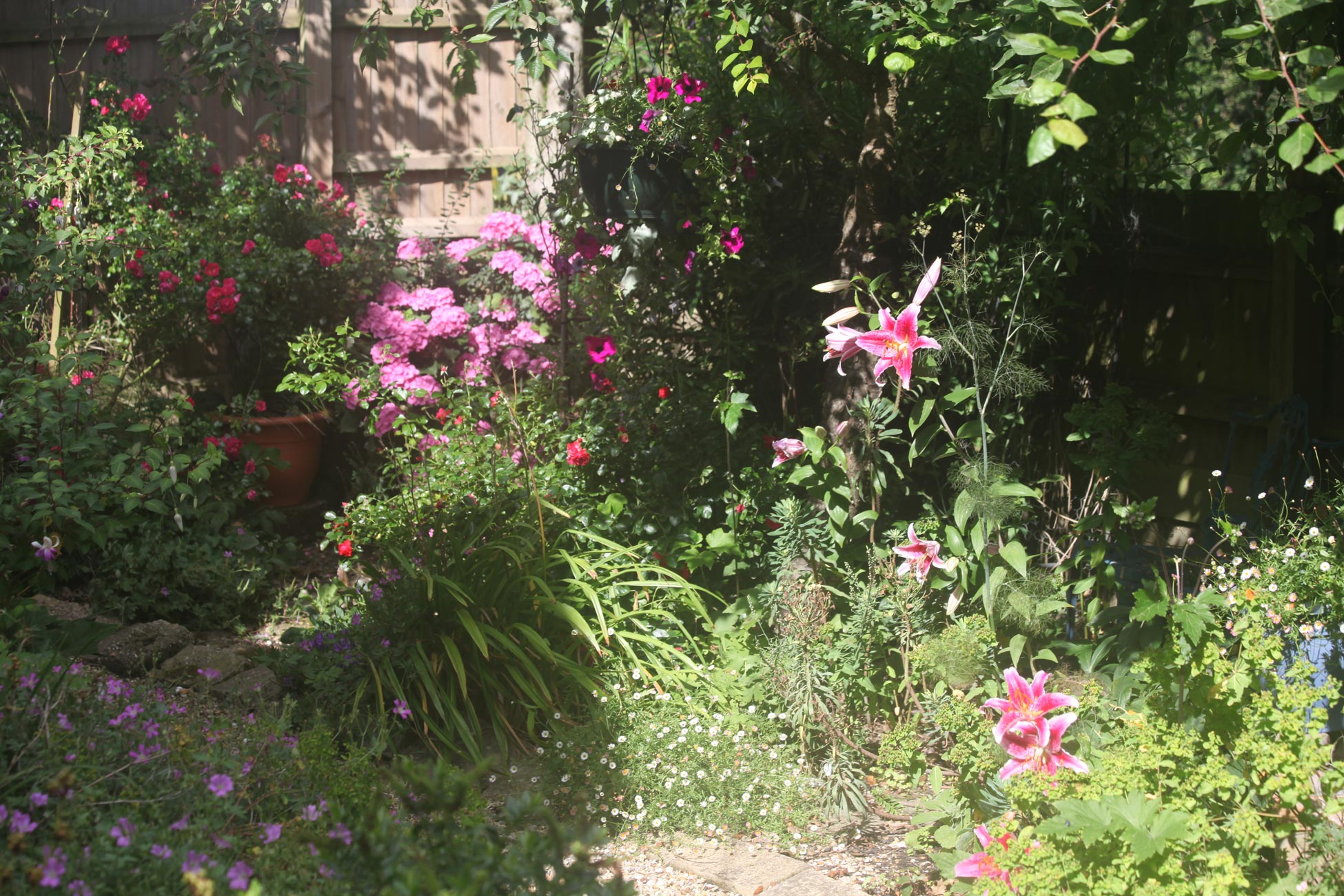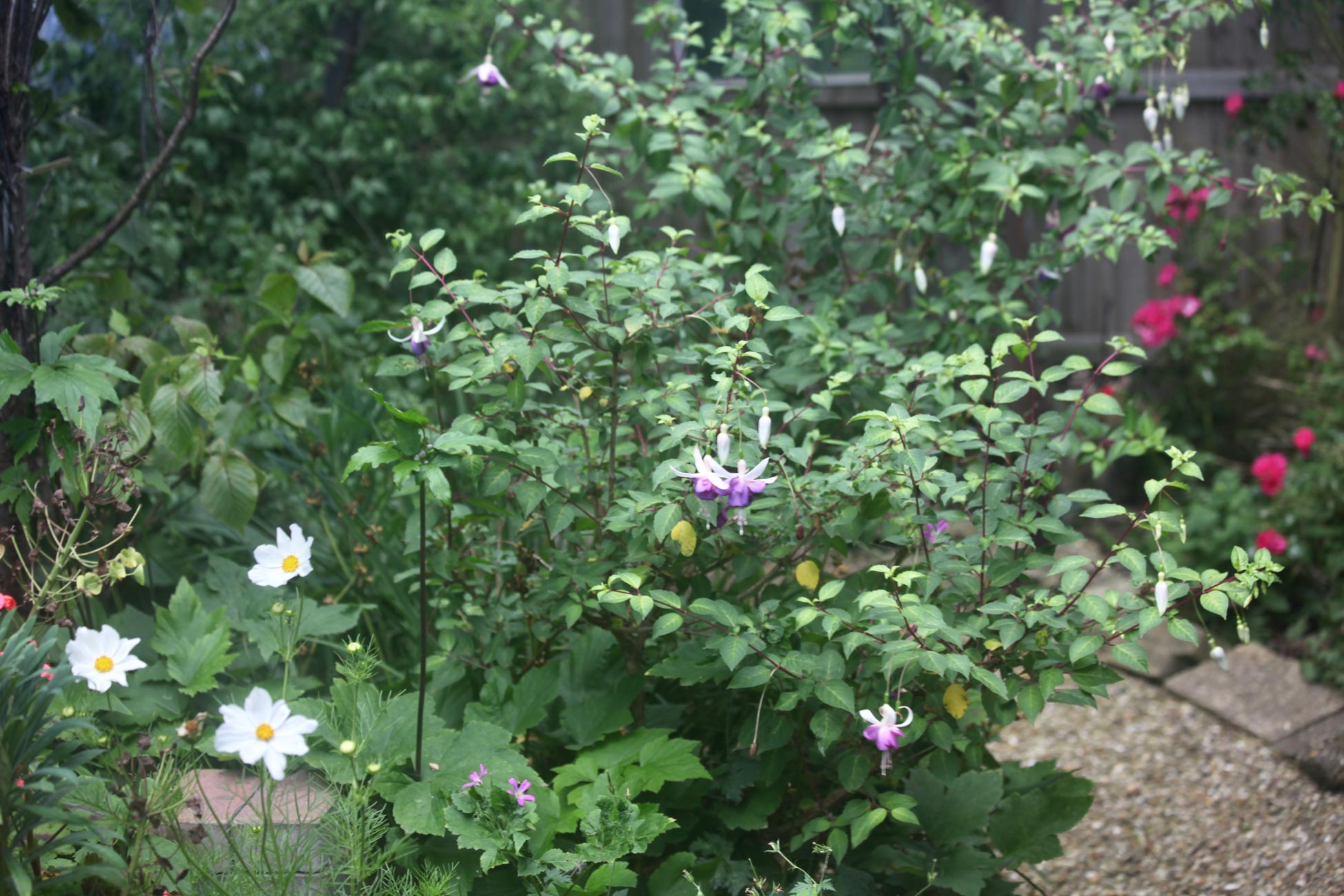 the front garden,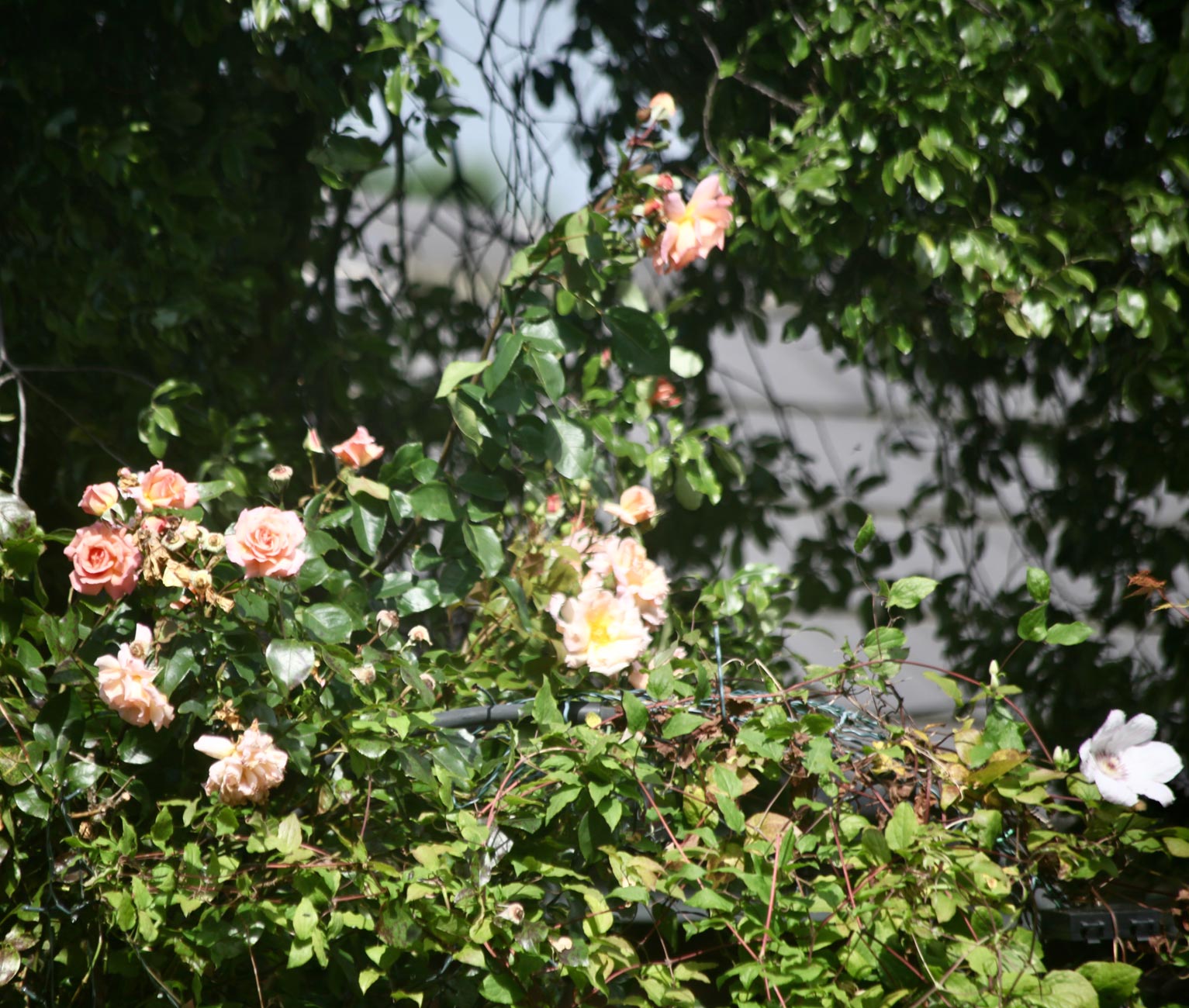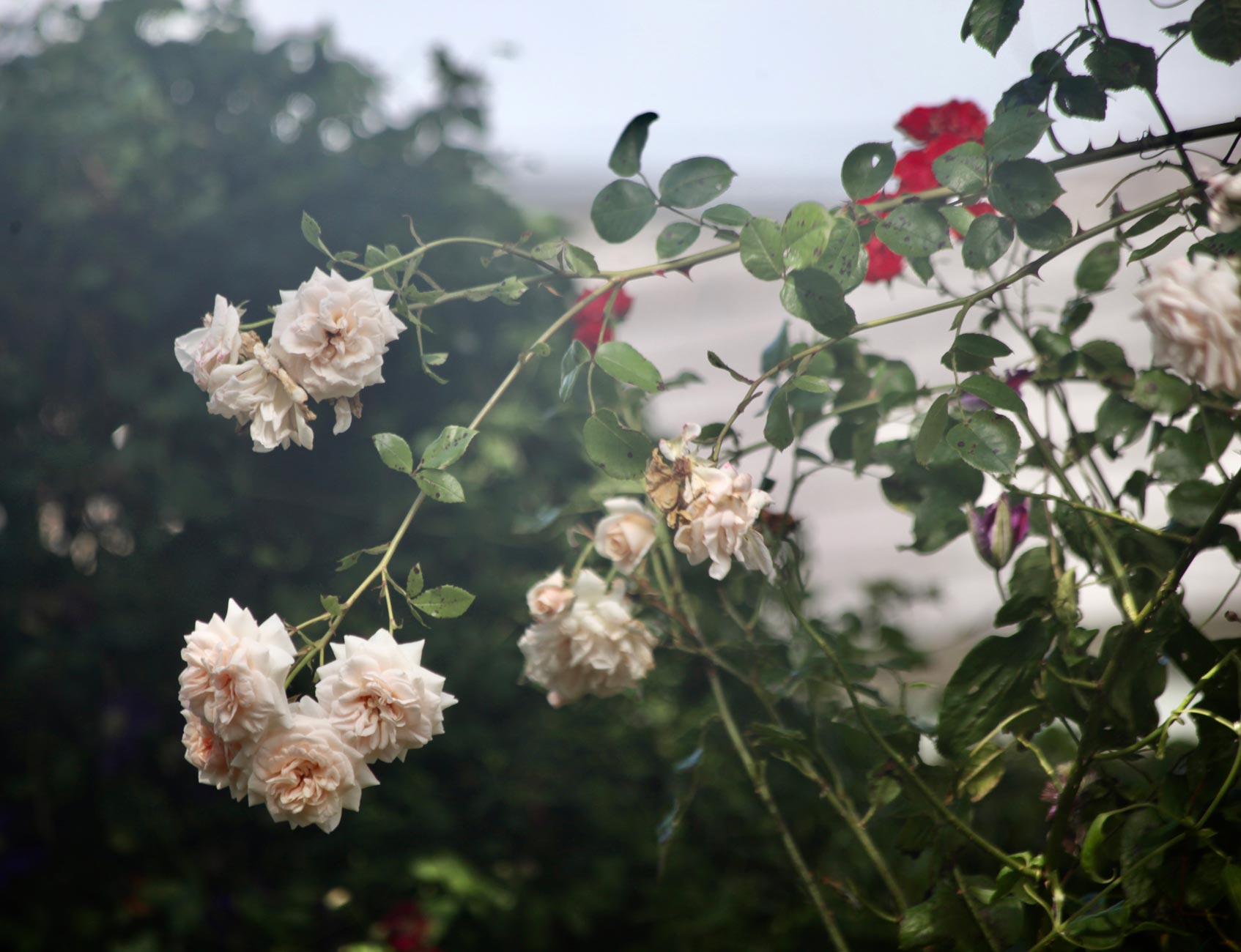 higher roses such as Compassion and Penny Lane,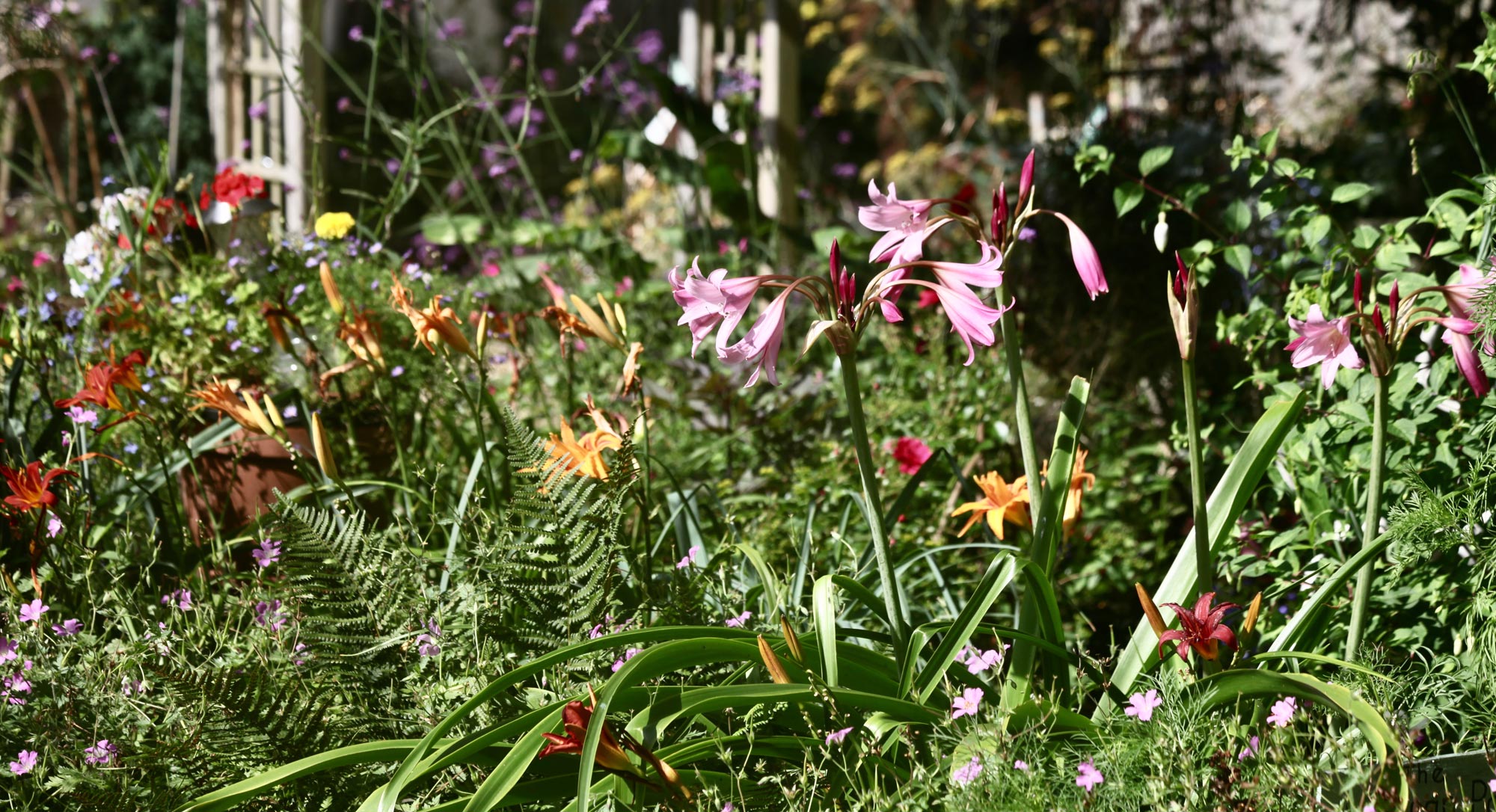 nor the Weeping Birch swaying above its eponymous Bed including the proliferating Crinum Powellii.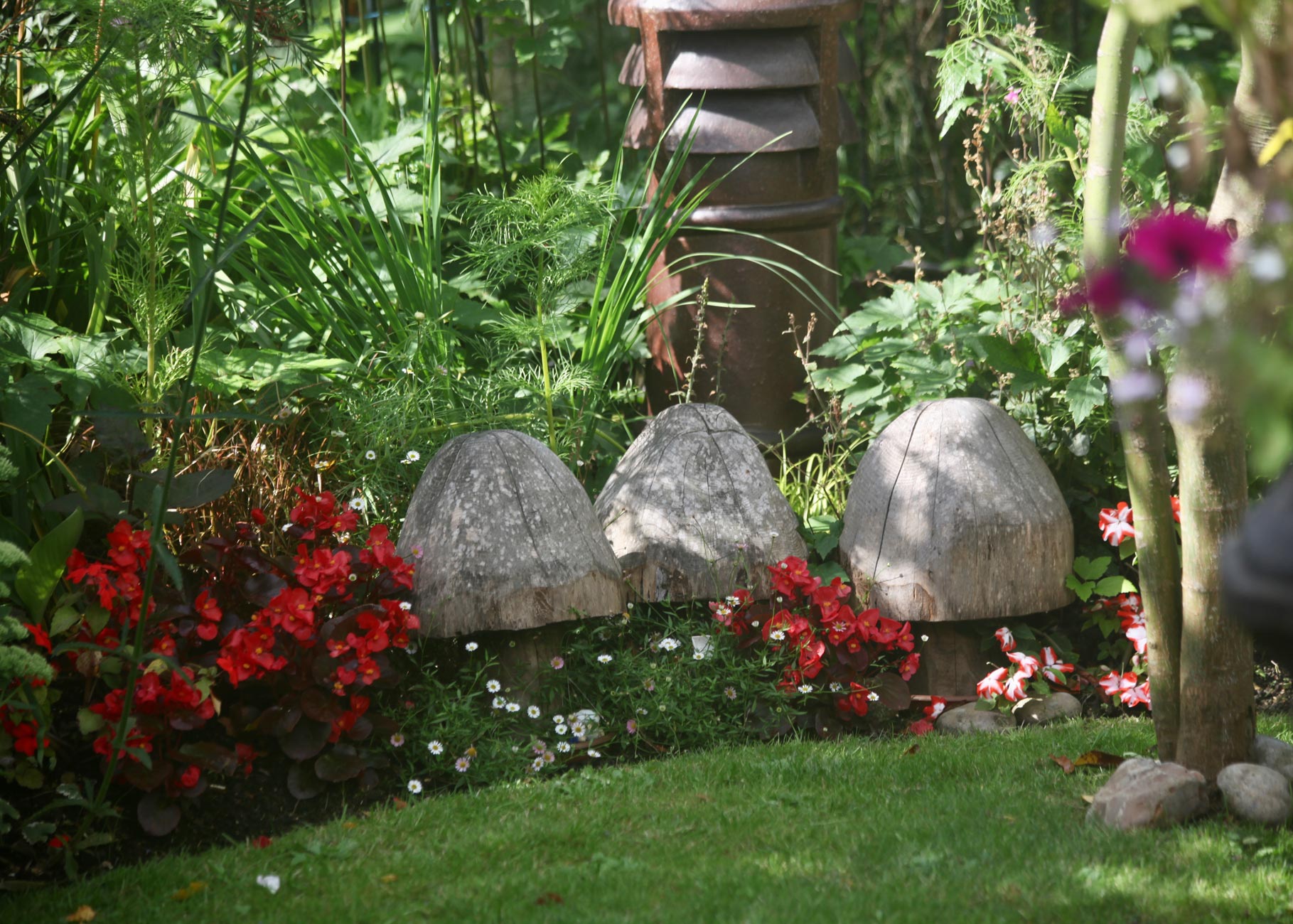 Some begonias are sheltered enough to remain unscathed.
Even the frenetically flittering Small White butterflies were forced to take rests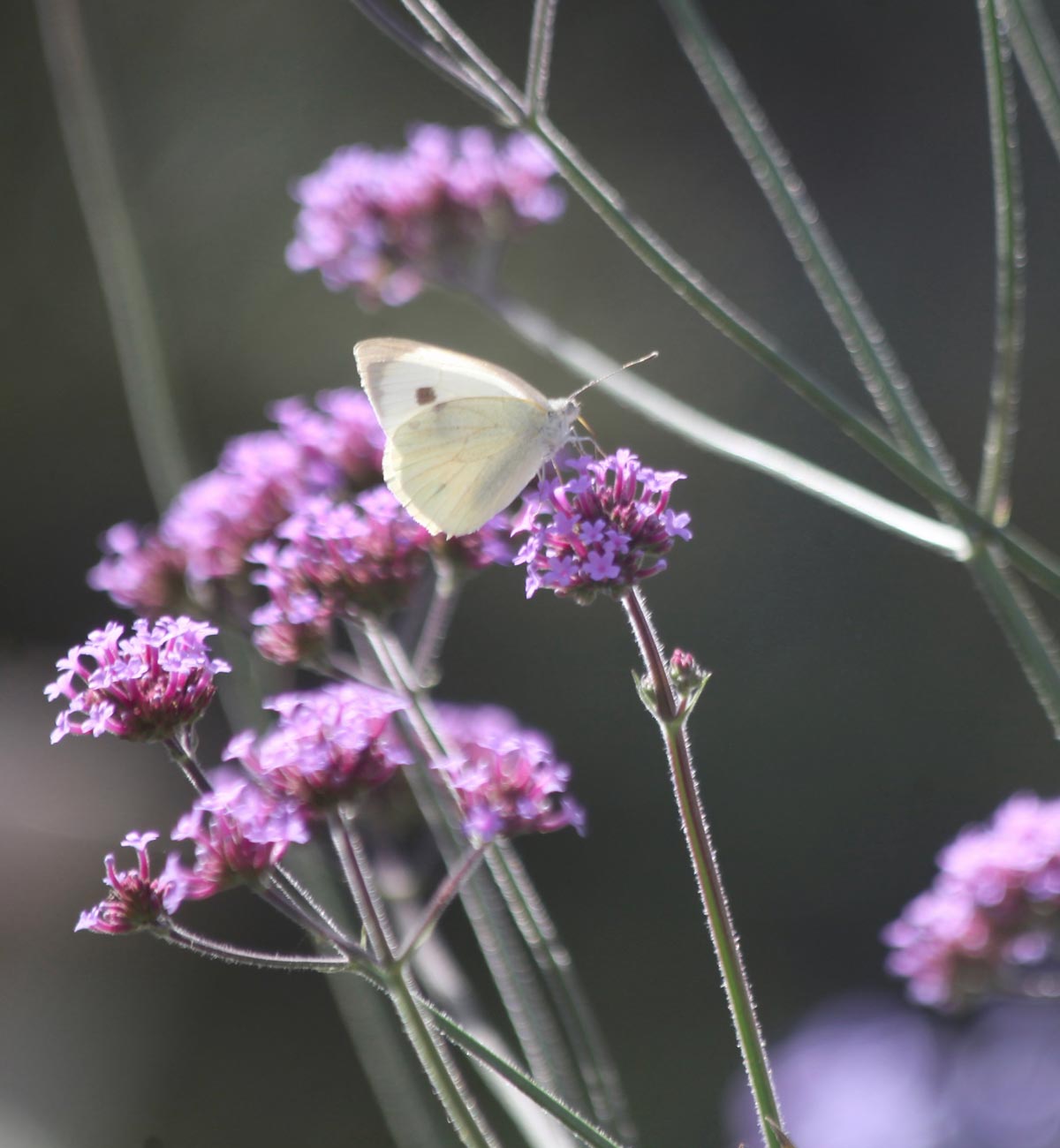 on swaying Verbenas bonariensis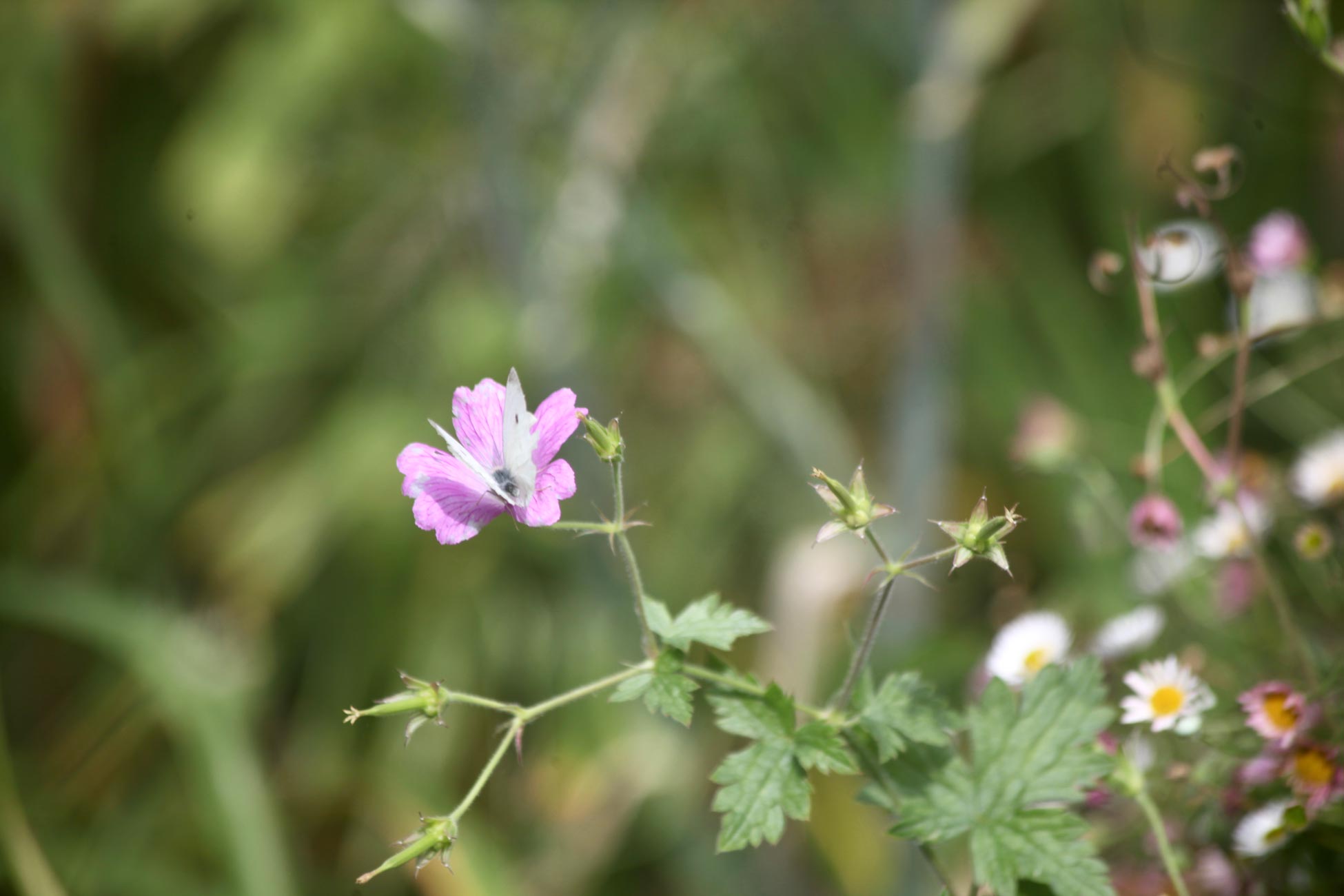 and the last remaining bloom on this geranium.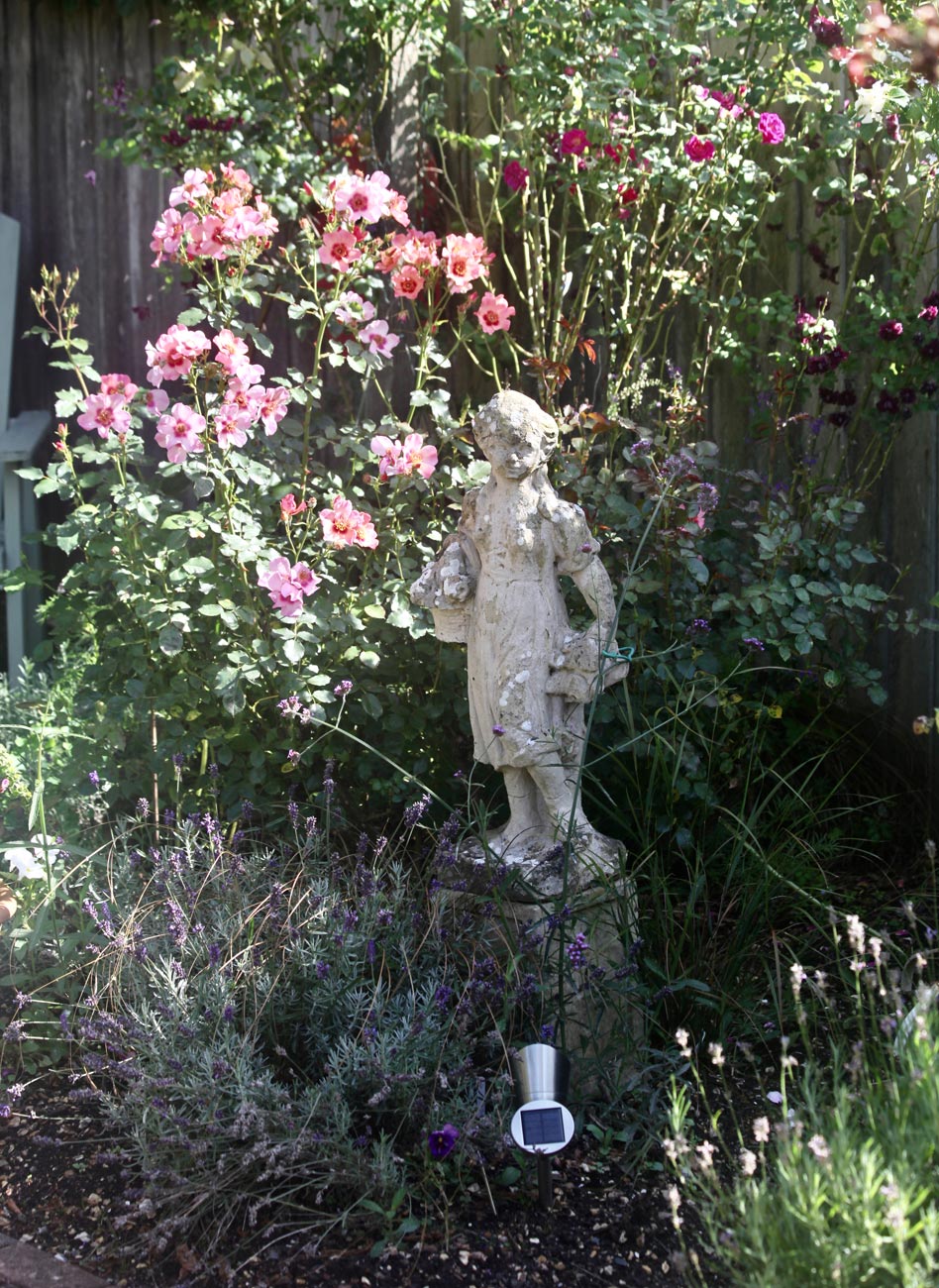 The Veronicastrum Virginicum Album was displaying signs of osteoporosis, but For Your Eyes Only seemed to find enough shelter in the Rose Garden.
Later this afternoon I posted https://derrickjknight.com/2021/08/06/a-knights-tale-11-a-pack-of-ravening-wolves/
This evening we dined on cod, chips, and peas with which Jackie drank more of the Cotes de Provence rosé and I drank more of the Fleurie.