On this oppressively warm and overcast afternoon we took a brief drive into the forest.
Unobliging cattle grazing on Bull Hill took off across the road when I disembarked from the Modus to photograph them.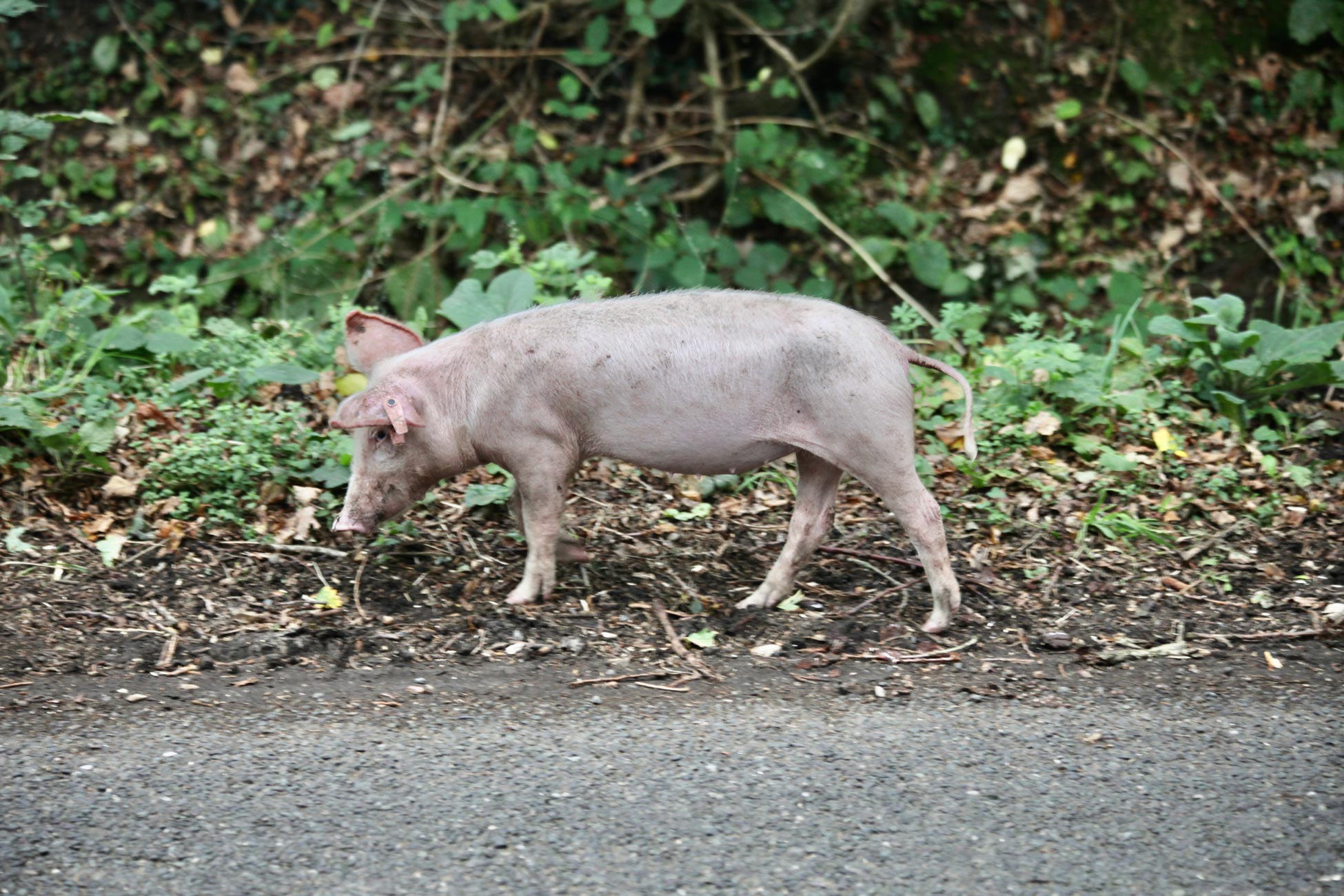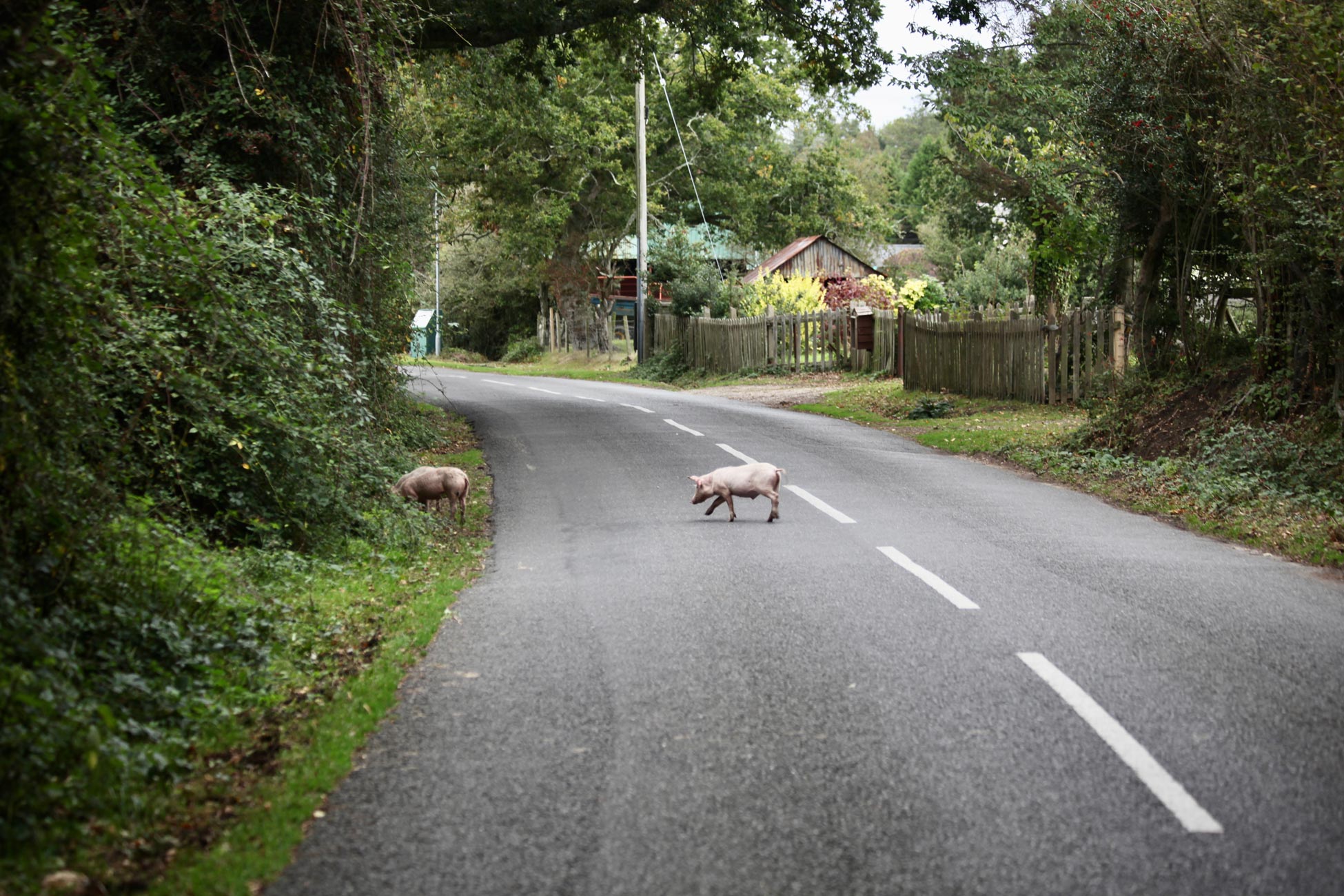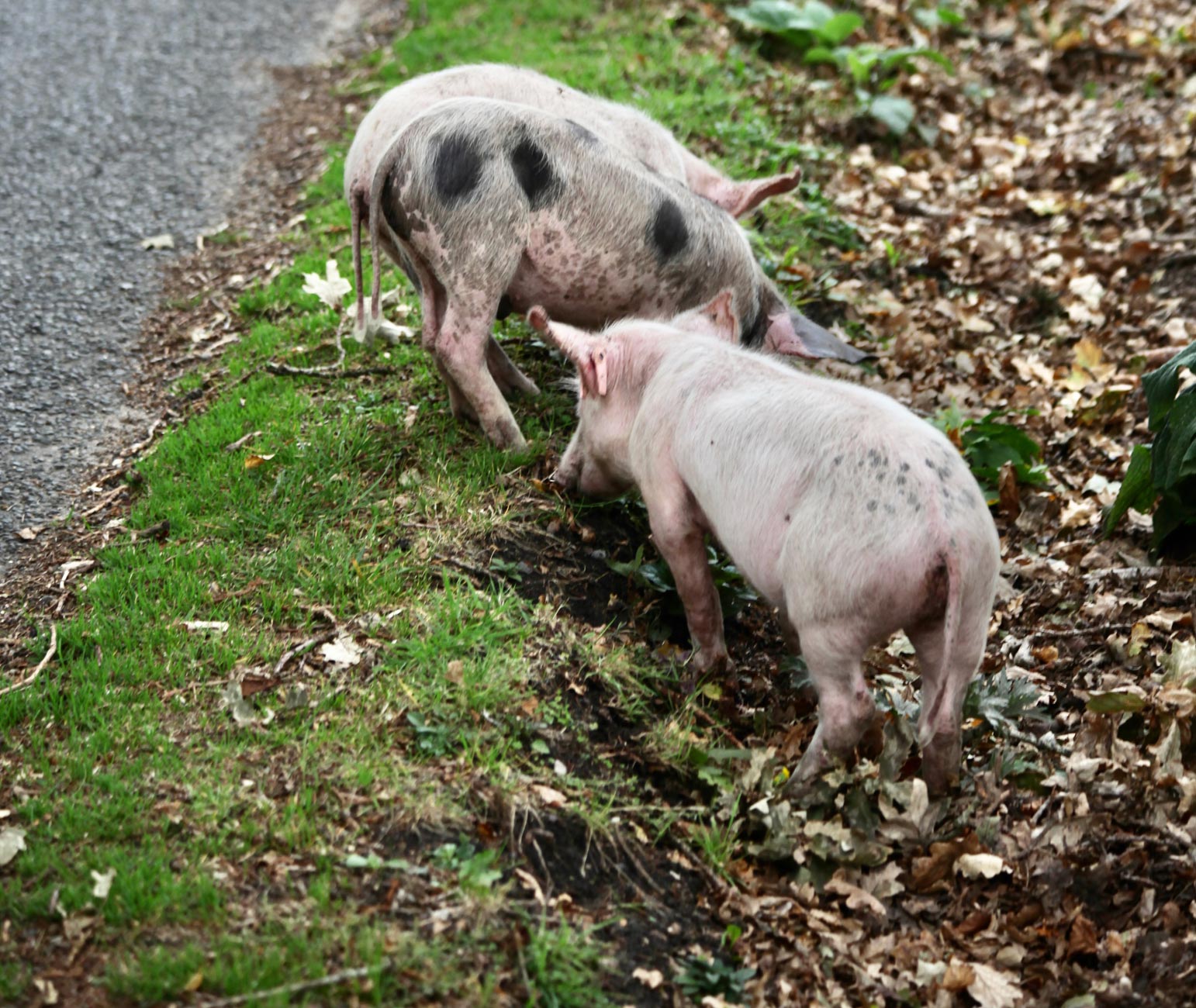 Jackie provided me with today's title when she said that it was a shame that a fourth piglet joined the smallest trio we have ever seen loose during the pannage season. I therefore excluded the interloper. I trust the road markings will give an adequate indication of scale.
The recent ice cream and other summer symbols decorating crocheted letter collection box on Pilley Hill now sports current seasonal delights.
5 days ago we had to turn back when the trunk and limbs of this blighted oak blocked Undershore.
This evening Elizabeth came to dinner and helped us finish Angela's authentic Chinese chicken and prawn curry with egg rice, spring rolls, prawn toasts, and wontons, with which Jackie drank Hoegaarden and my sister and I drank more of the Cabernet Sauvignon.