Early this afternoon we discovered a leak beneath a bathroom tap, dripping into our downstairs utility room. A local plumber could only promise a visit tomorrow afternoon, but said he would try to come later today. Considering that a pretty good response given the shortage of available plumbers nearer than Geelong, we were confined indoors for the rest of the day.
This gave me the opportunity to read more of Charles Dickens's 'Our Mutual Friend', and to scan six more of Charles Keeping's illustrations demanding that the author's text accommodate them.
'She always walked with her husband to the railroad' has the couple carefully placed in the background.
'The river and its shores rang to the terrible cry she uttered'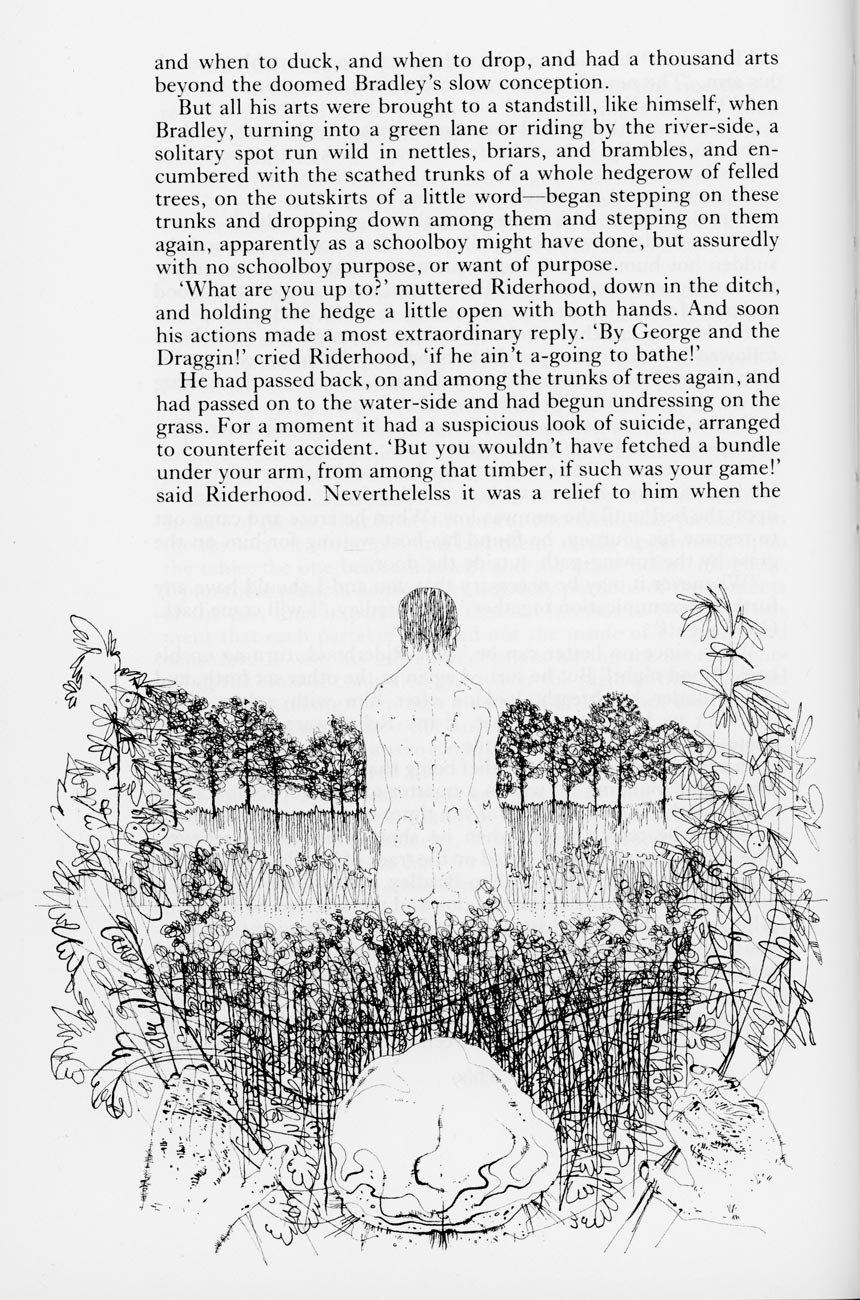 ' 'If he ain't a-going to bathe!' '
'Mr Fledgeby went rolling over and over again'
'Dozing women-drunkards'
'Hours and hours, days and nights he remained in this same condition'
Dave, of D J B Plumbing visited shortly before 6 p.m. and fixed the leak quite quickly at a price less than other firms' call-out fees. He is a very engaging gentleman, too.
Afterwards we dined on Jackie's tasty steak and onion pie; crisp Yorkshire pudding and roast potatoes; cauliflower, carrots, cabbage, and broccoli all cooked to perfection; and meaty gravy, with which she drank more of the Pinot Grigio and I drank Coonawarra Cabernet Sauvignon 2019.