With storm Dudley raging outside I posted https://derrickjknight.com/2022/02/15/a-knights-tale-103-the-3d-crossword-and-gander/ after lunch.
Later, the rain ceased and the wind lessened somewhat, so we drove to Mudeford to have a look at the sea which was in a remarkably gentler mood.
A gentleman safely watched his dogs frolicking in the water;
two sailboarders surfed happily (the last two photographs by Jackie).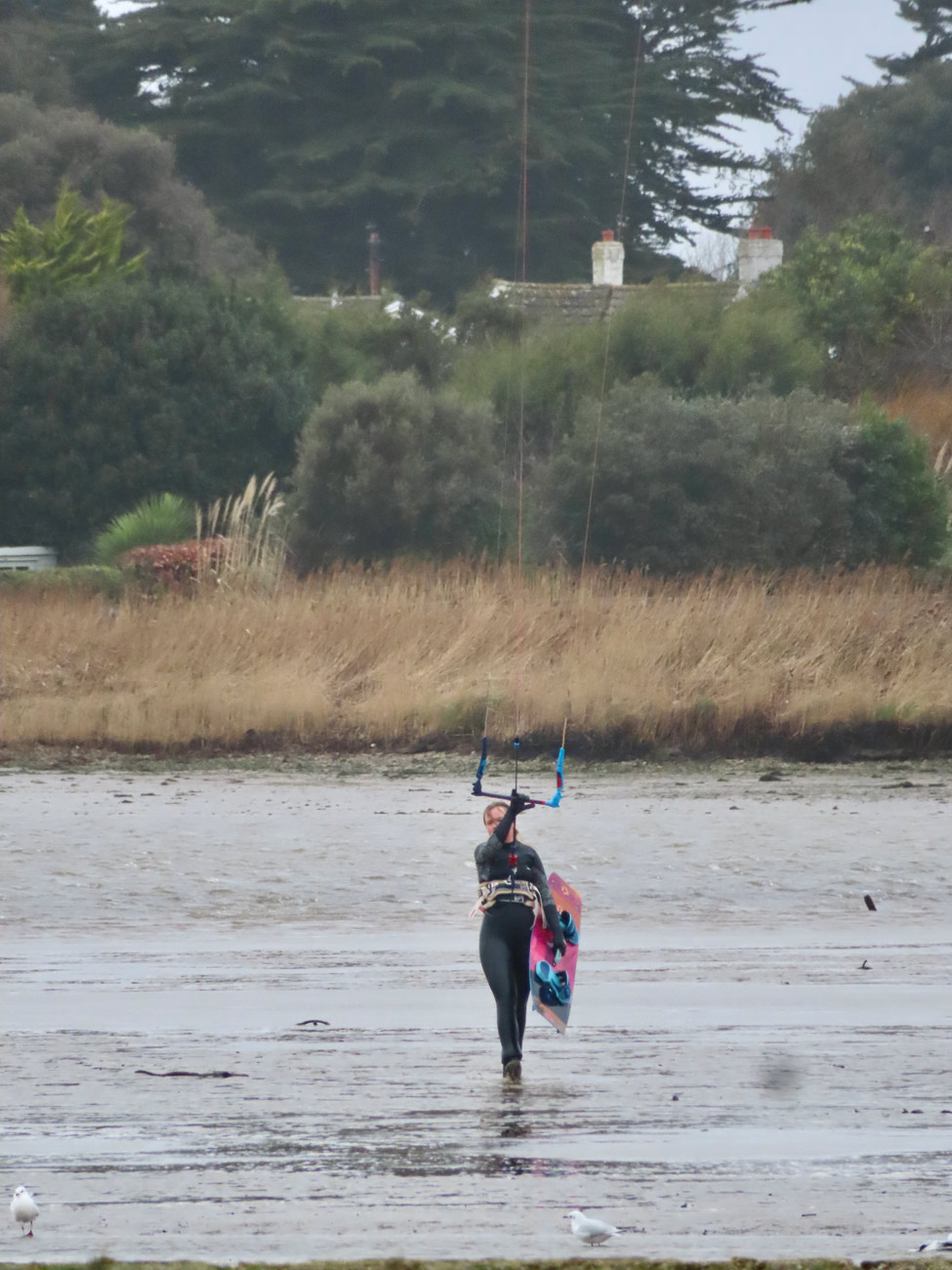 Despite the gloom, a kitesurfer enjoyed a long stint on the more sheltered side. Again the last two images in this gallery are Jackie's.
Perhaps to display her recent hairdressing, The Assistant Photographer produced these images of me, gaining support where I could, including those where she claims I blocked her view.

She also focussed on crab baskets and beach huts.
Gulls and oystercatchers caught my eye.
This evening we dined on baked gammon; piri-piri chicken; piquant cauliflower and broccoli cheese; crunchy carrots; boiled new potatoes; and tender runner beans, with which Jackie drank Hoegaarden and I drank more of the Merlot