Power was returned to Elizabeth's home during the night. After lunch she returned to sort things out then join us for dinner before settling back into Burnt House Lane.
Our storms seem to be over, and we enjoyed a much brighter afternoon when we shopped at Ferndene then continued on a forest drive.
Along Lyndhurst Road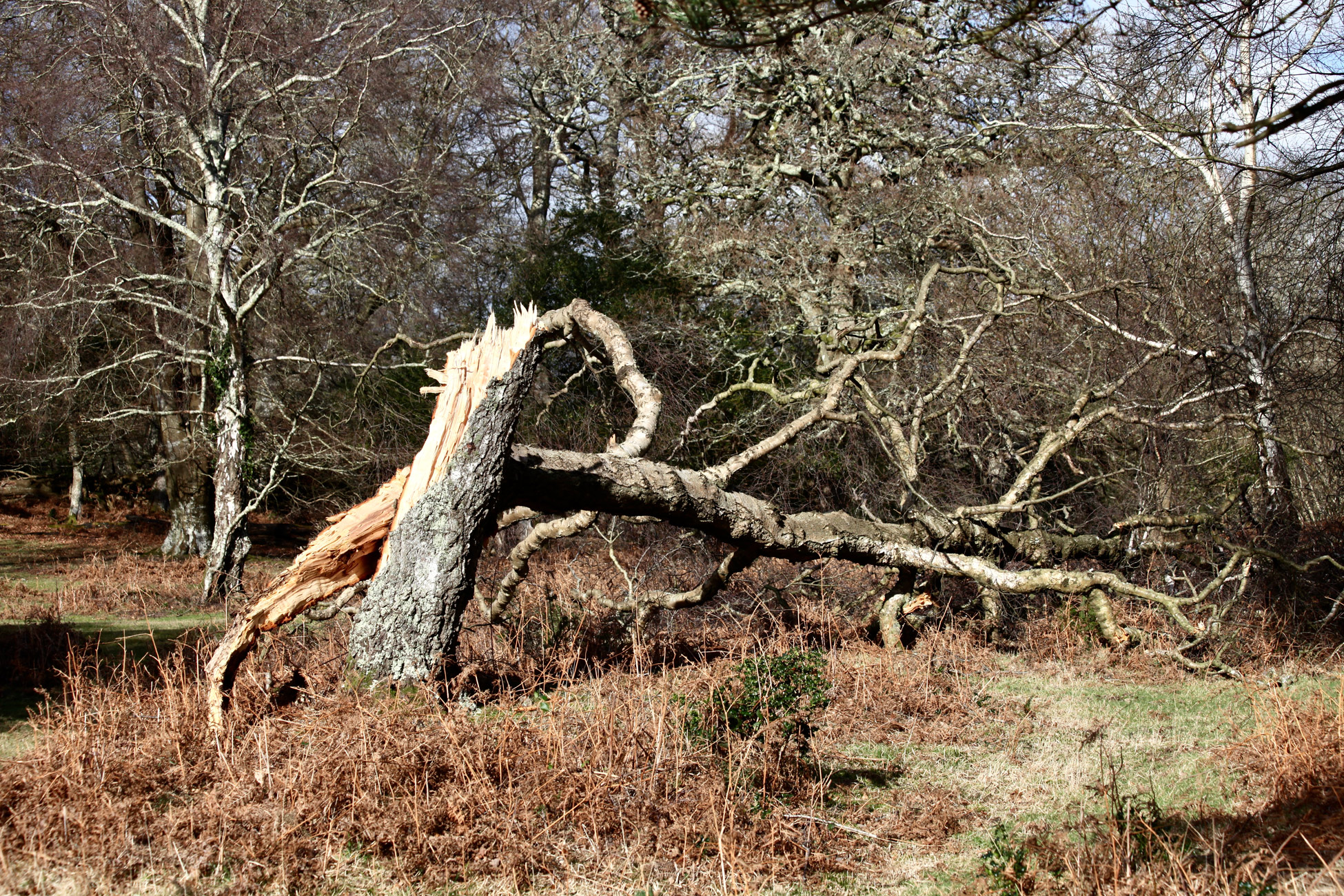 A newly broken tree prompted me to disembark beneath Lucy Hill and explore this microcosm of forest ecology. Storm Franklin could not uproot this small oak, but it was strong enough to shatter the trunk and leave it standing where it will stay until it gradually disintegrates.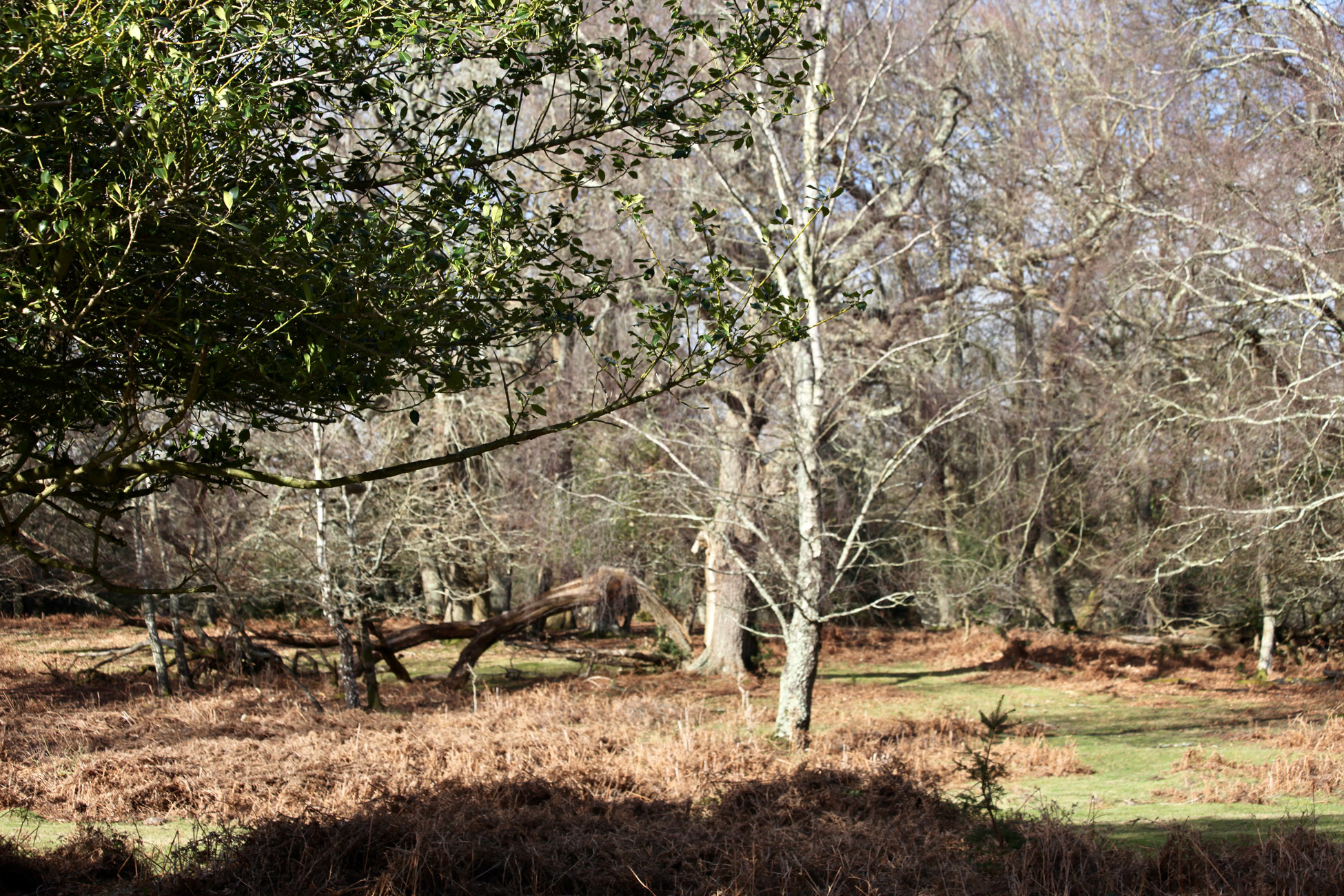 Previous skeletal remains are never far from each new casualty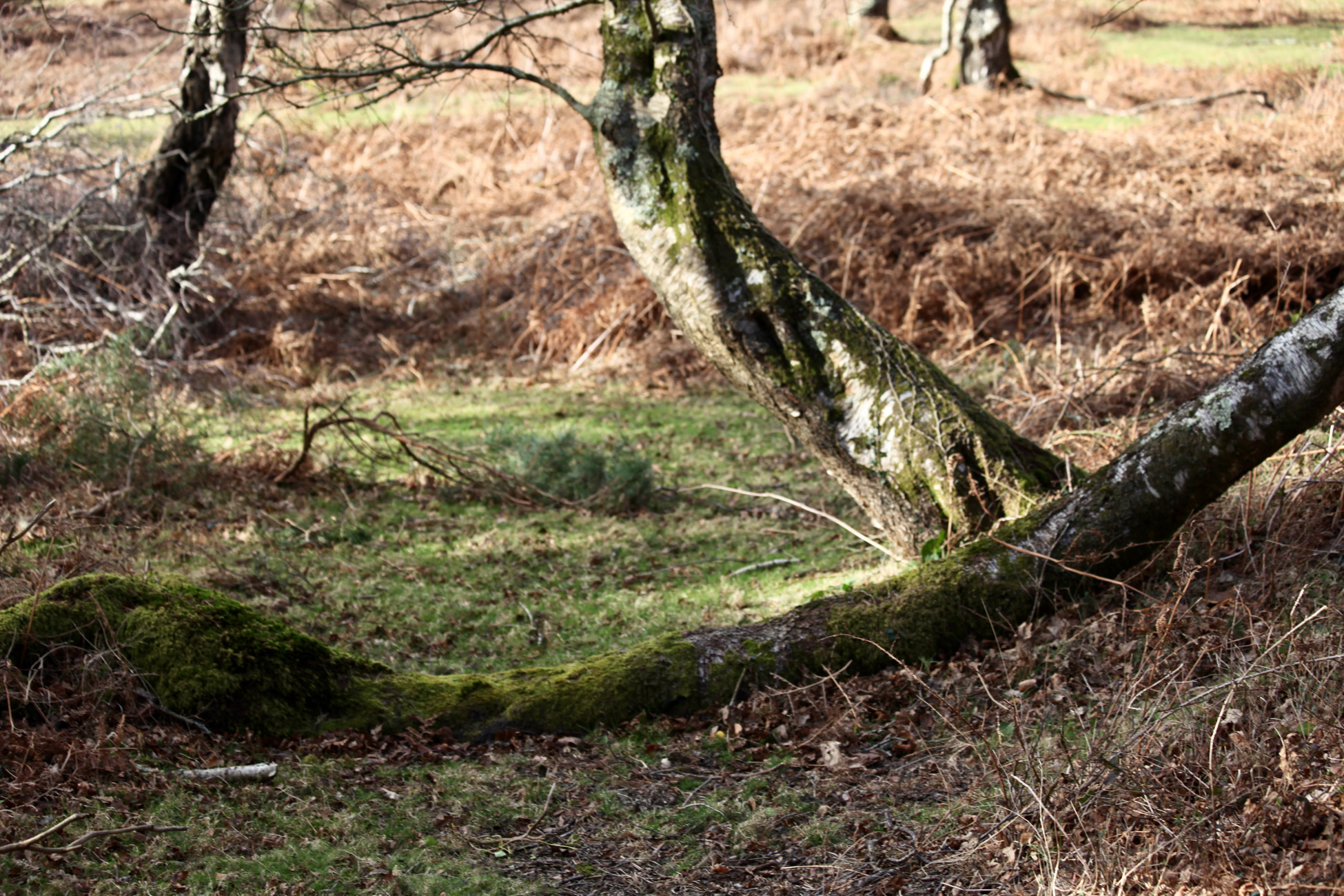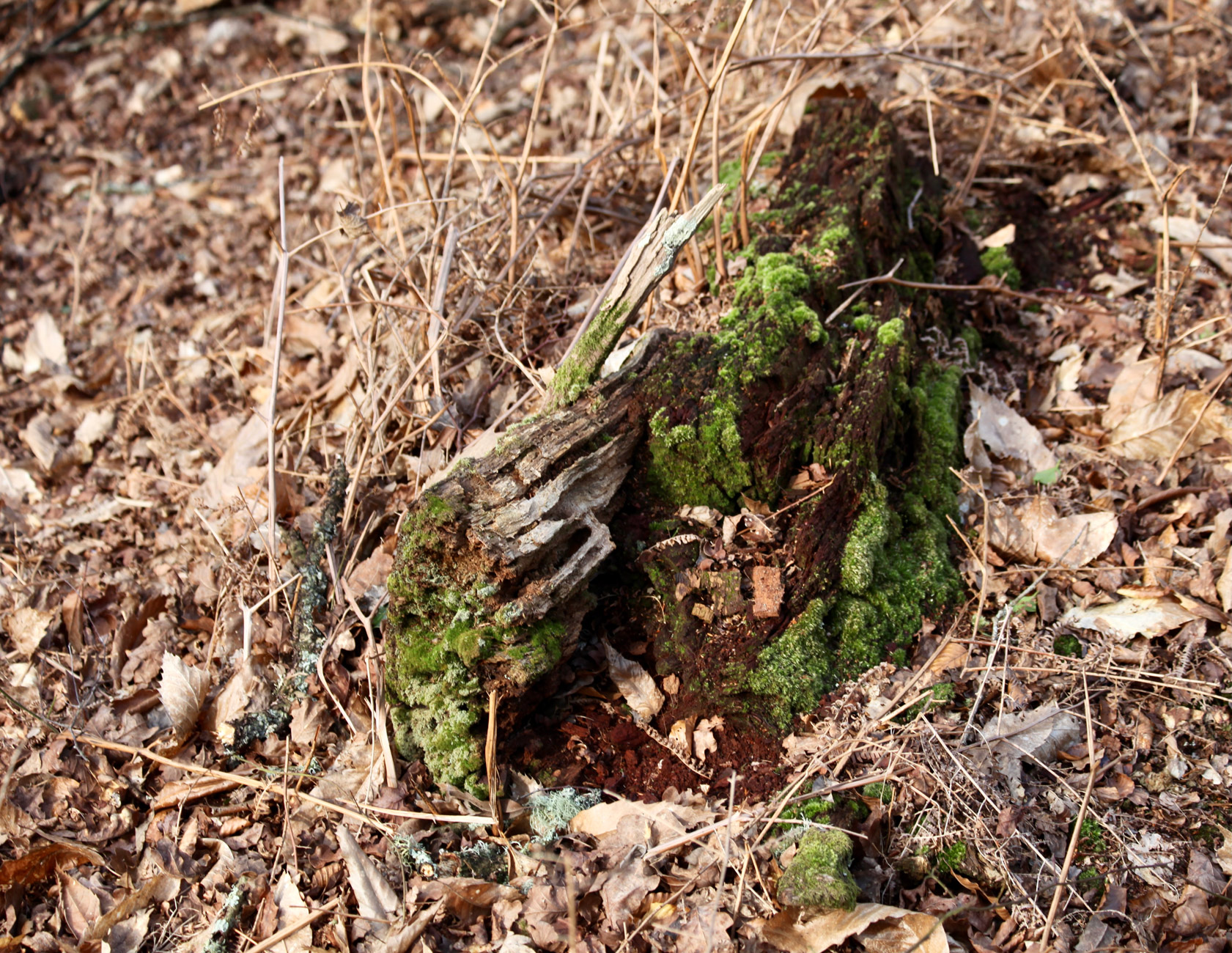 gradually returning to the soil from whence it sprang years before.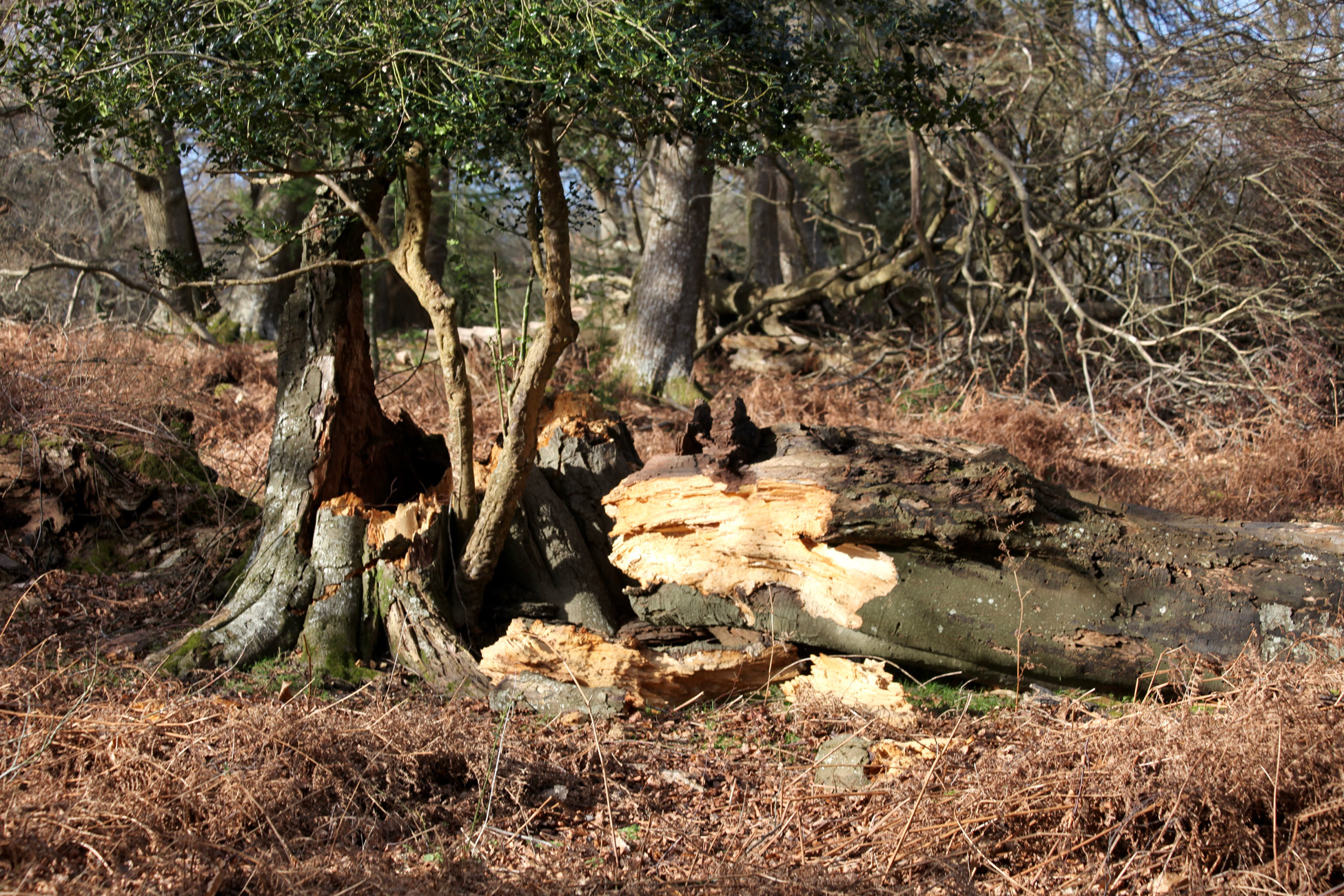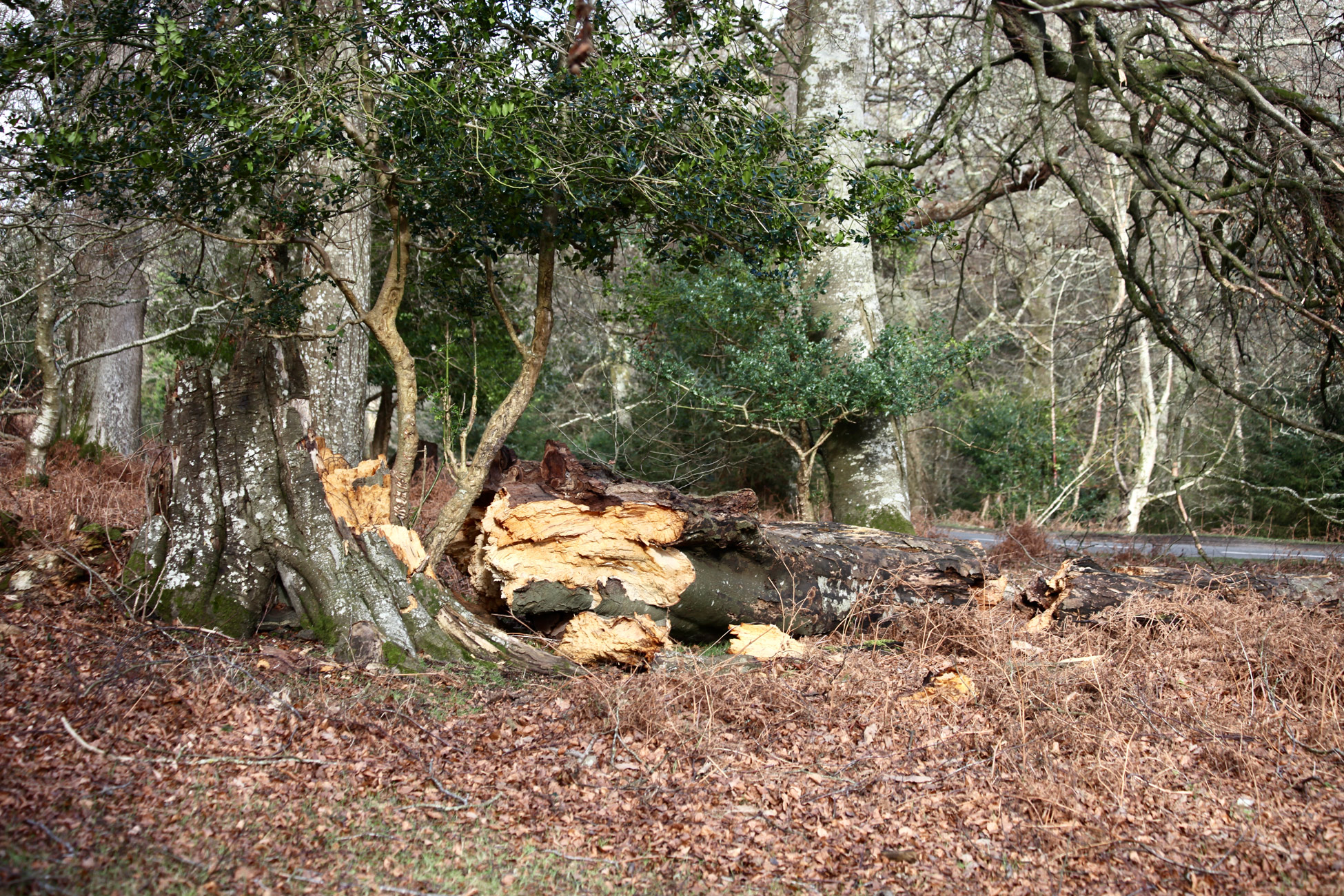 Another giant, clearly hollowed with age has received it last push to crash to the ground, breaking up already dead timber.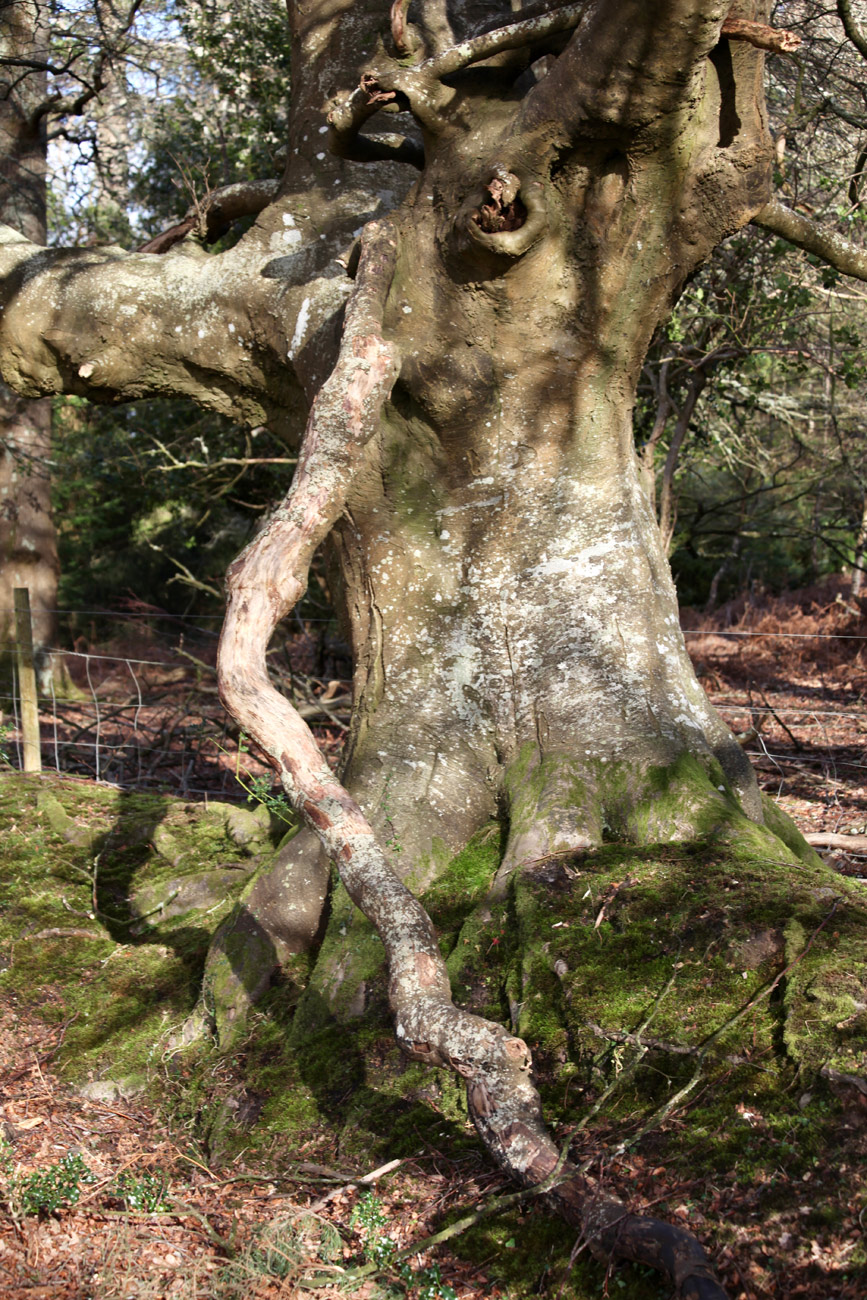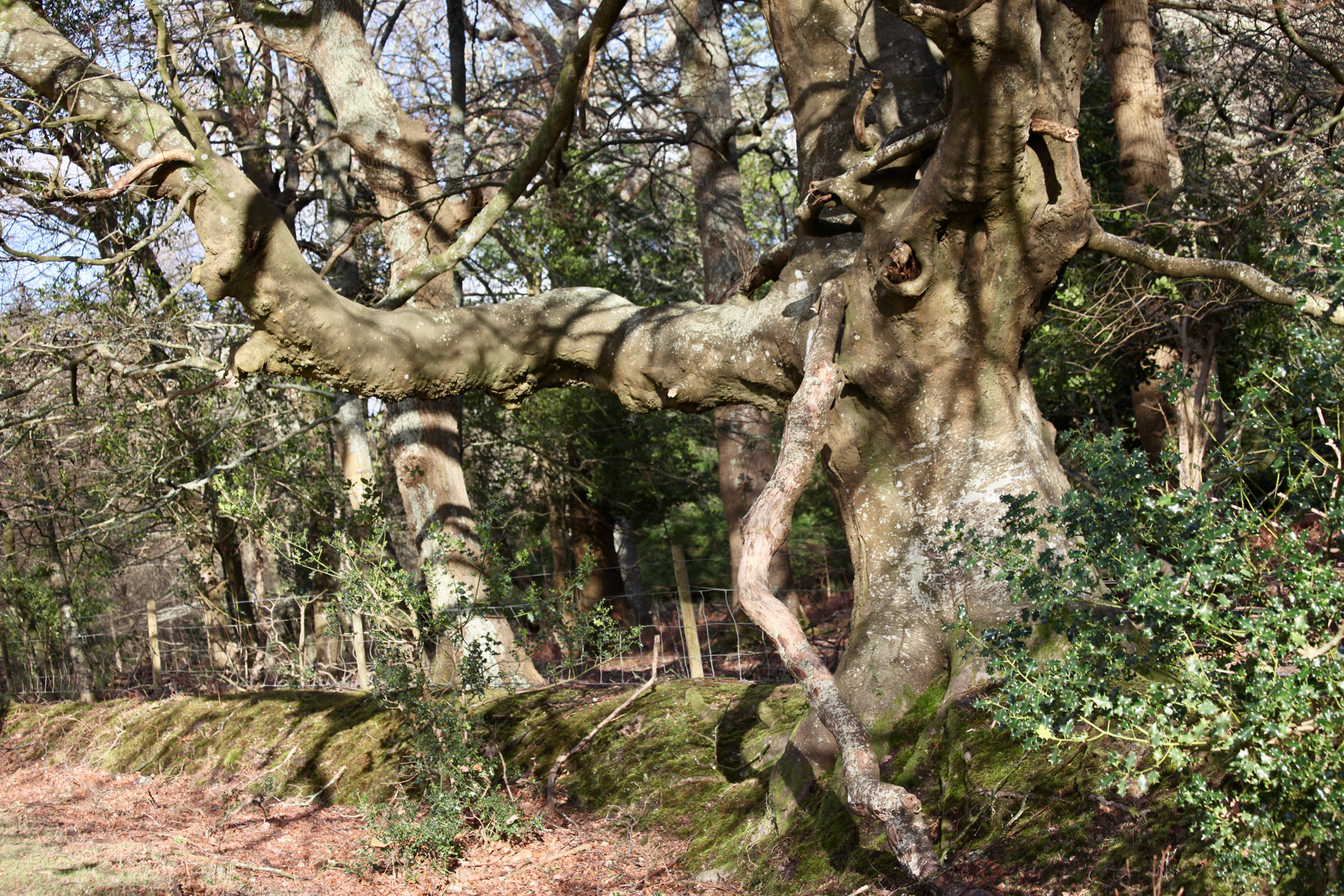 The mossy roots and sturdy trunk of this large oak seem firm enough, but one long branch now leans against it.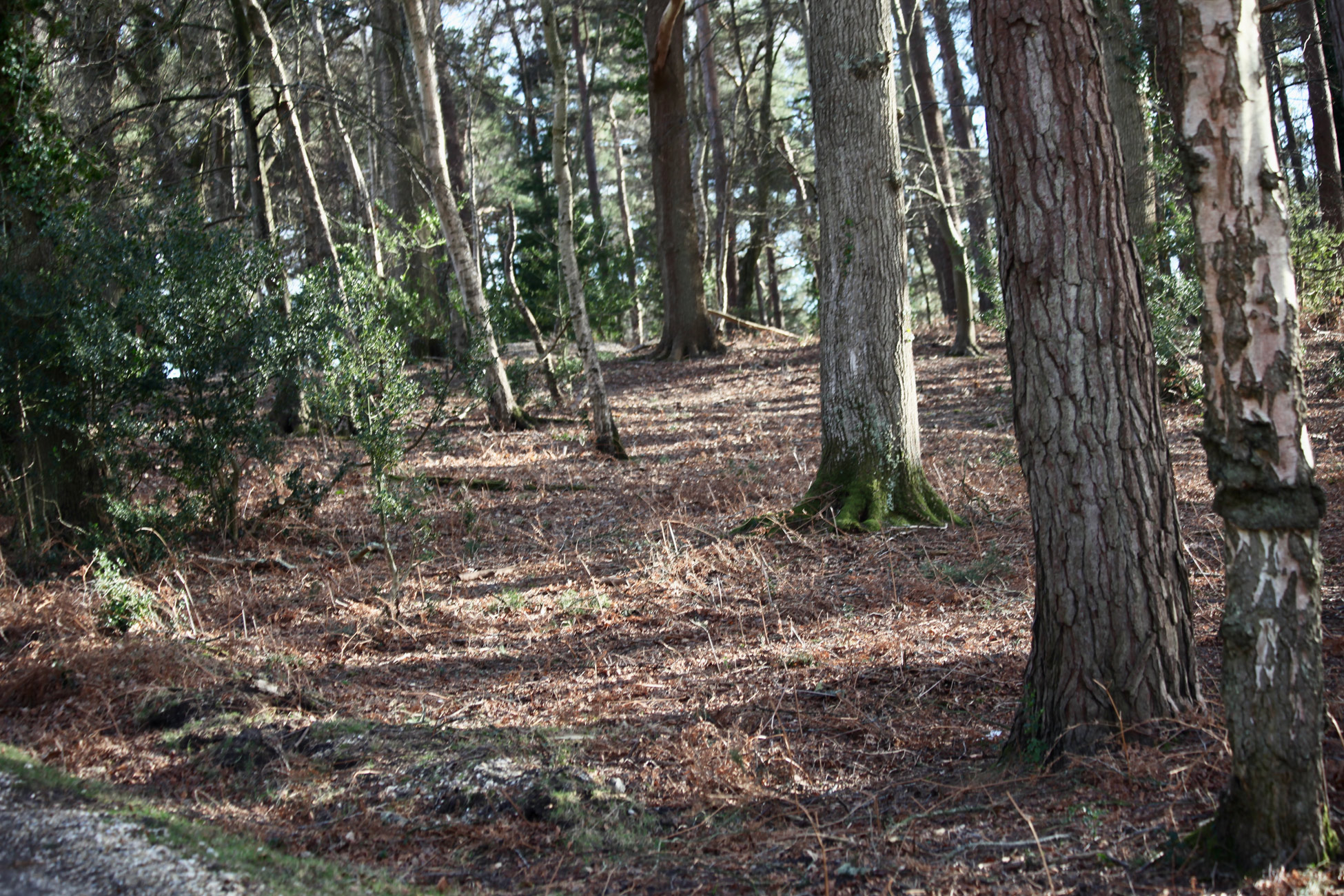 Shadows fell across the slopes of the hill.
Further along the road, also bearing shadows on its verges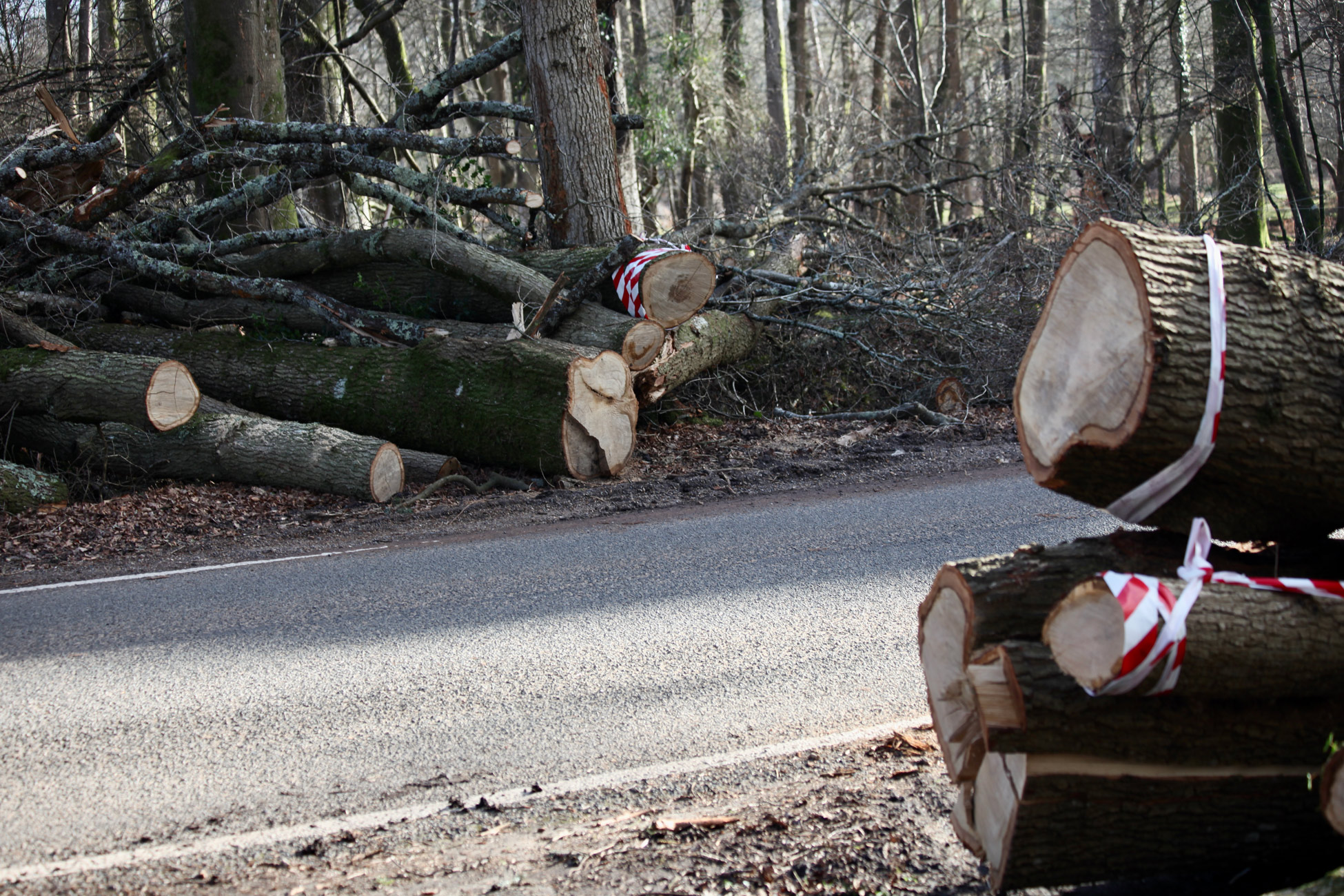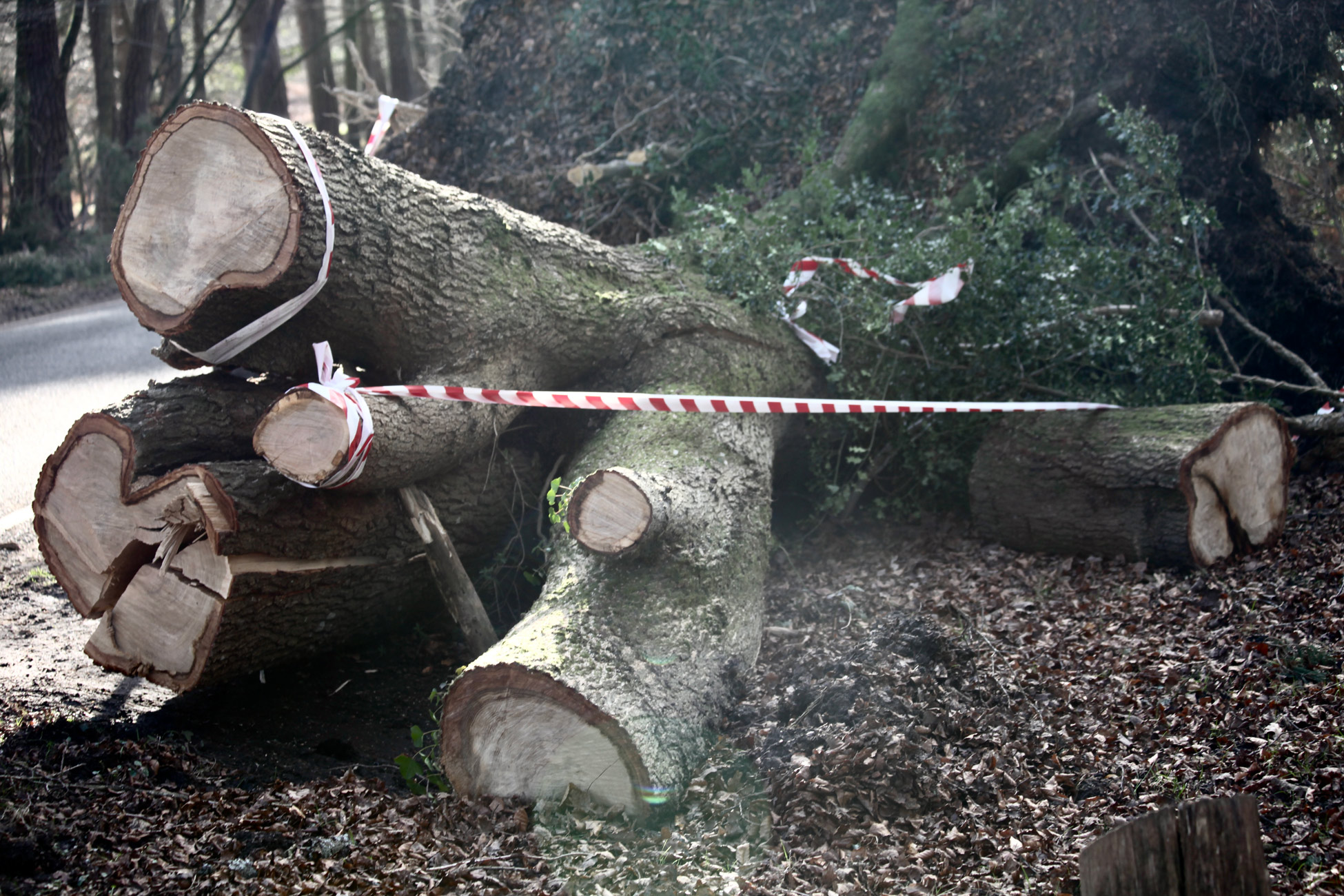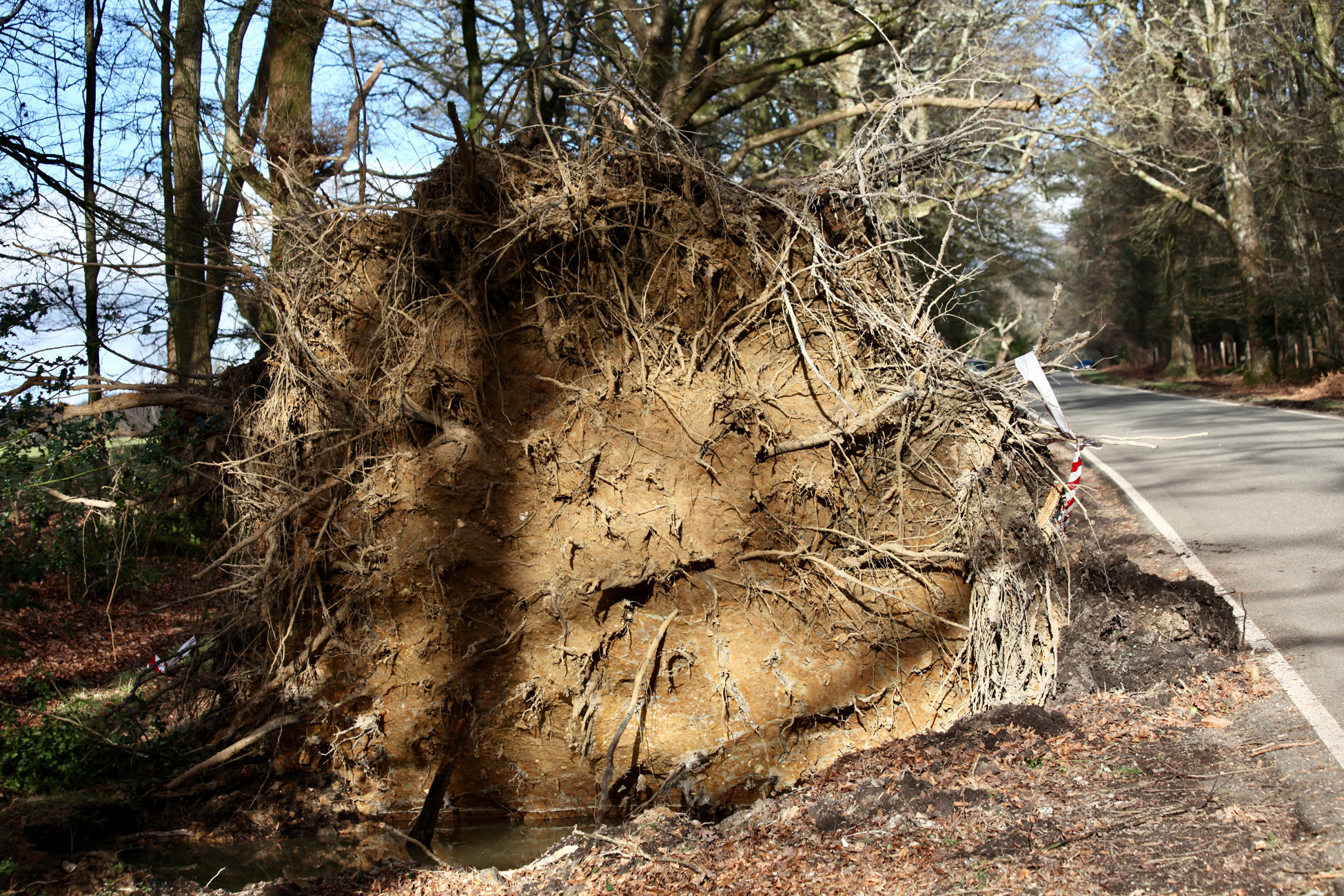 a really massive fallen oak must have blocked the thoroughfare until really heavy vehicles left their tracks in the churned up mud. Trees still standing were reflected in the overnight rain pool beside the huge pat of rooted soil.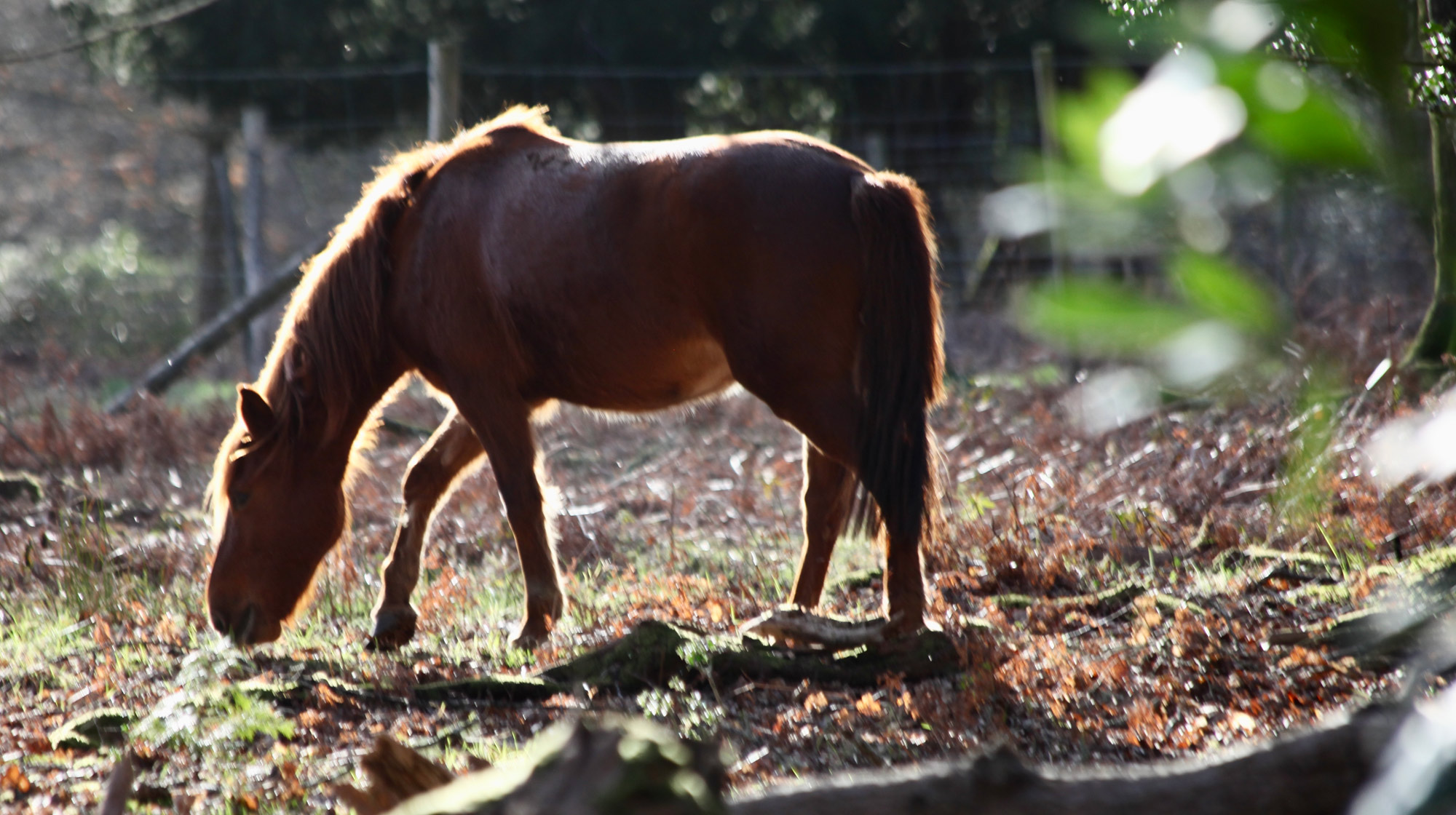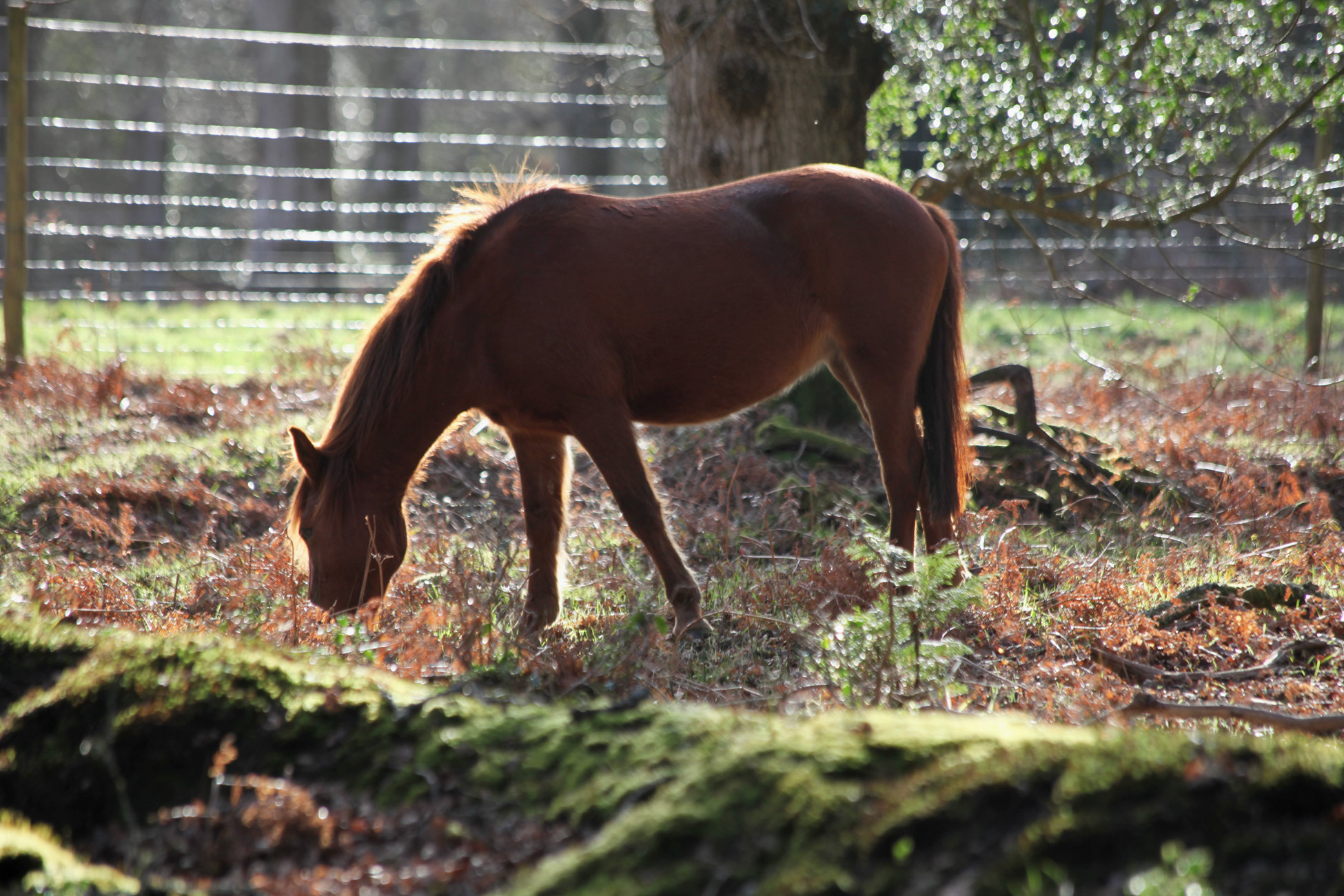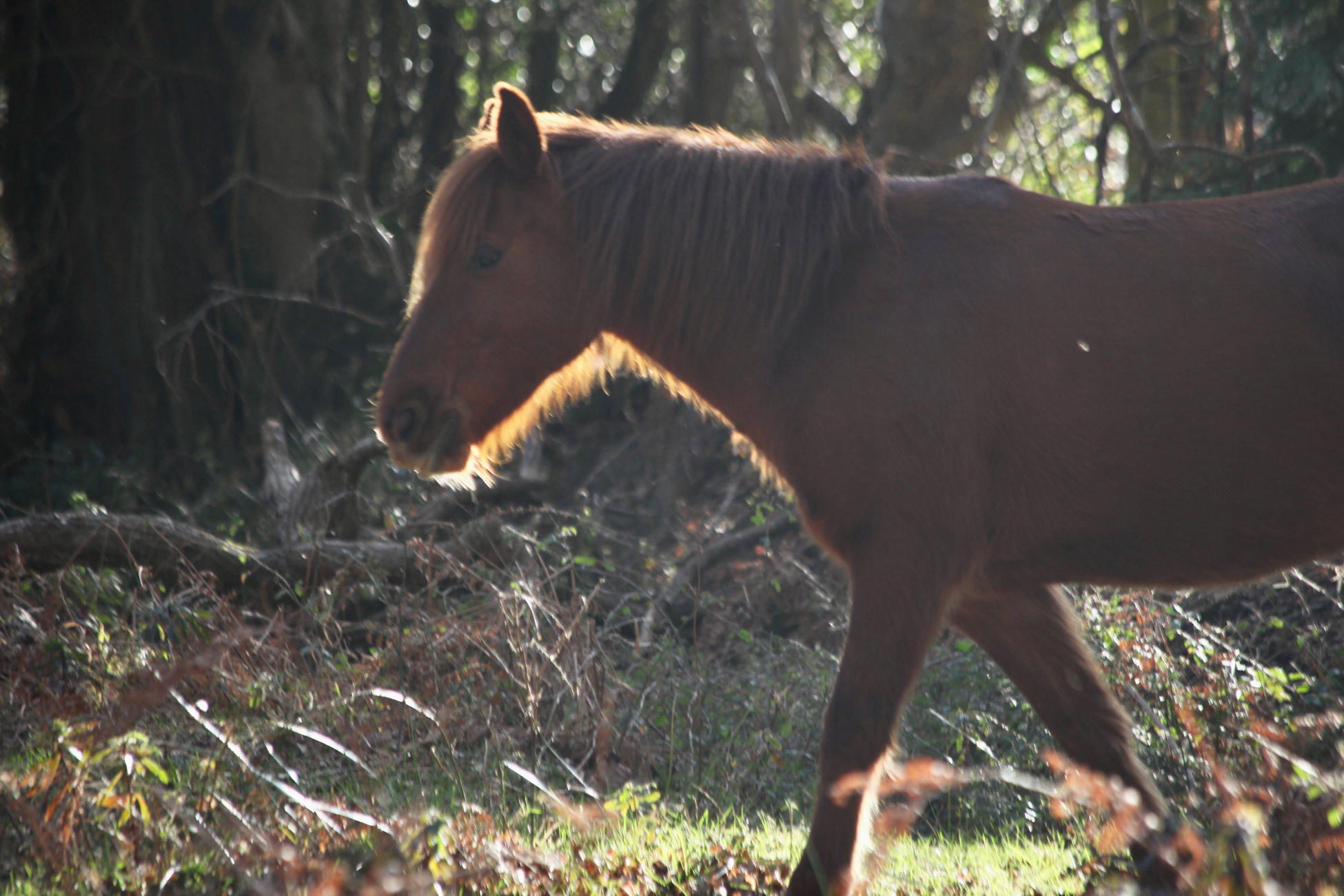 On our way home a pair of ponies crossed from the sunlit side of Rhinefield Road onto the more shady area.
This evening we dined on Jackie's tasty sausages in red wine; creamy mashed potatoes; firm Brussels sprouts; and crunchy carrots and cauliflower, followed by mixed fruit crumble and ice cream. The Culinary Queen drank Hoegaarden, Elizabeth finished the Toscana, and I drank more of the Douro.