We have an old saw that states "Red sky at night, shepherd's delight, red sky in the morning shepherd's warning". This certainly rang true today. Jackie had only a few minutes to photograph a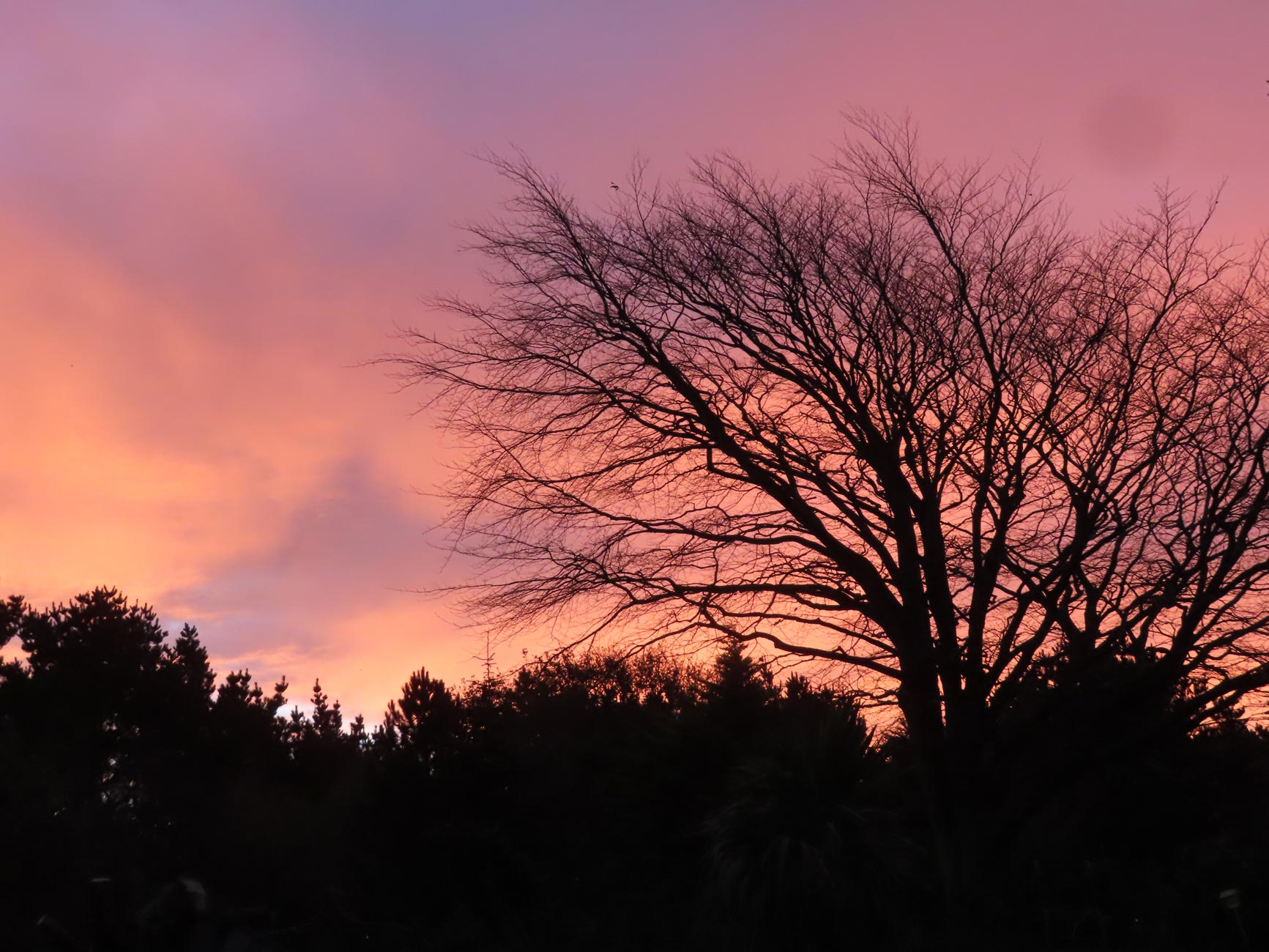 rosy pink dawn. Afterwards there was barely a tinge left for Florence sculpture's portrait.
On this decidedly dank, dismal, day, Aaron, Mark, and Steve lopped two trees and removed another,
leaving their initials on the stump.
In a little more than half a day, the A.P. Maintenance team carried out this task, leaving the garden as if they had never been here except for
the neatly piled debris on the back drive. Because Aaron's van is still in hospital they could not remove all this until it is back on the road.
This process is well choreographed, each man knowing his specific tasks.
Mark wielded the chain saw, first from the shed roof, then whilst climbing the trees.
Because the first holly seriously threatened the shed it was cut down and shaved to the level of the initialled image above.
Aaron received Mark's cut branches, sometimes catching them from him as they were tossed down;
he and Steve gathered them together
and toted them down the garden to the neatly stacked piles.
The second holly and a sweet smelling bay tree were left standing but considerably reduced in height.
This evening we dined on Jackie's spicy pasta arrabbiata with minced beef, followed by unusually spicy custard tart which, had she remembered to include the extra prepared ingredient, would have been pumpkin pie, with which she drank Hoegaarden and I drank more of the Shiraz.