Sometime in 1973 I began to make a book for Becky, then my youngest daughter. It was planned for her fourth birthday the following year. I used water-colour pencils on a pad of thick cartridge paper, leaving the spiralled spine in place and binding the boards with a William Morris furnishing fabric, sealed by a press-stud on a flap. Taking a little longer than anticipated, this labour of love was not finished until my little girl's seventh birthday by which time she could read it for herself.
Here it is: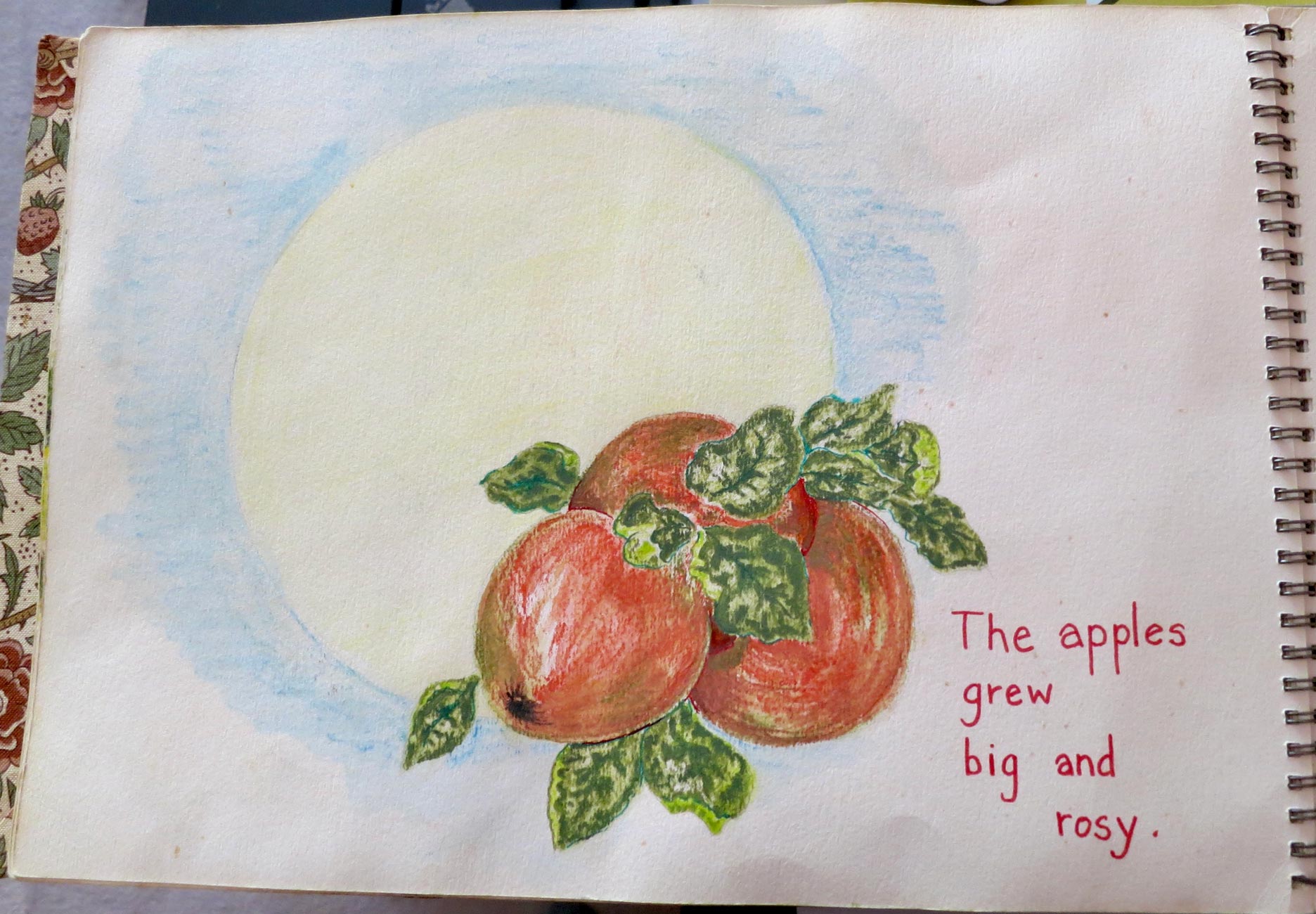 For Christmas 2020
among other gifts Becky gave me this book. She had amended the title with the 101 sticker, and inserted
in the appropriate place her analysis of her Book of Seasons in the style of the reviews in 100 Great Children's Pictures Books. Her last paragraph, "Whilst reinforcing the cycle of nature with cleverly repetitive and charming sequences, the book has been viewed as the perfect vehicle to address issues of loss, change, and resilience" demonstrates a perfect understanding of the work.