This morning we enjoyed our first visit to Mum at Woodpeckers since the beginning of coronavirus lockdown. Limited to half hour pre-booked, after our temperatures had been taken, our hands sanitised, and safety questionnaires completed, we were able to converse through a screen, without masks. We didn't enter the building, but were led round the outside to room 10 where the visit took place. Jane, the activities organiser, was doubling as receptionist today and expressed fondness for Mum, whom she clearly knew well. She delivered our mother to and collected her from the other side of the screen, with a generous 5 minute leeway either side.
Our second enjoyment of the day came for a brief 5 minutes or so after lunch, in the form of a heavy shower which did nothing to relieve the heat and humidity but did leave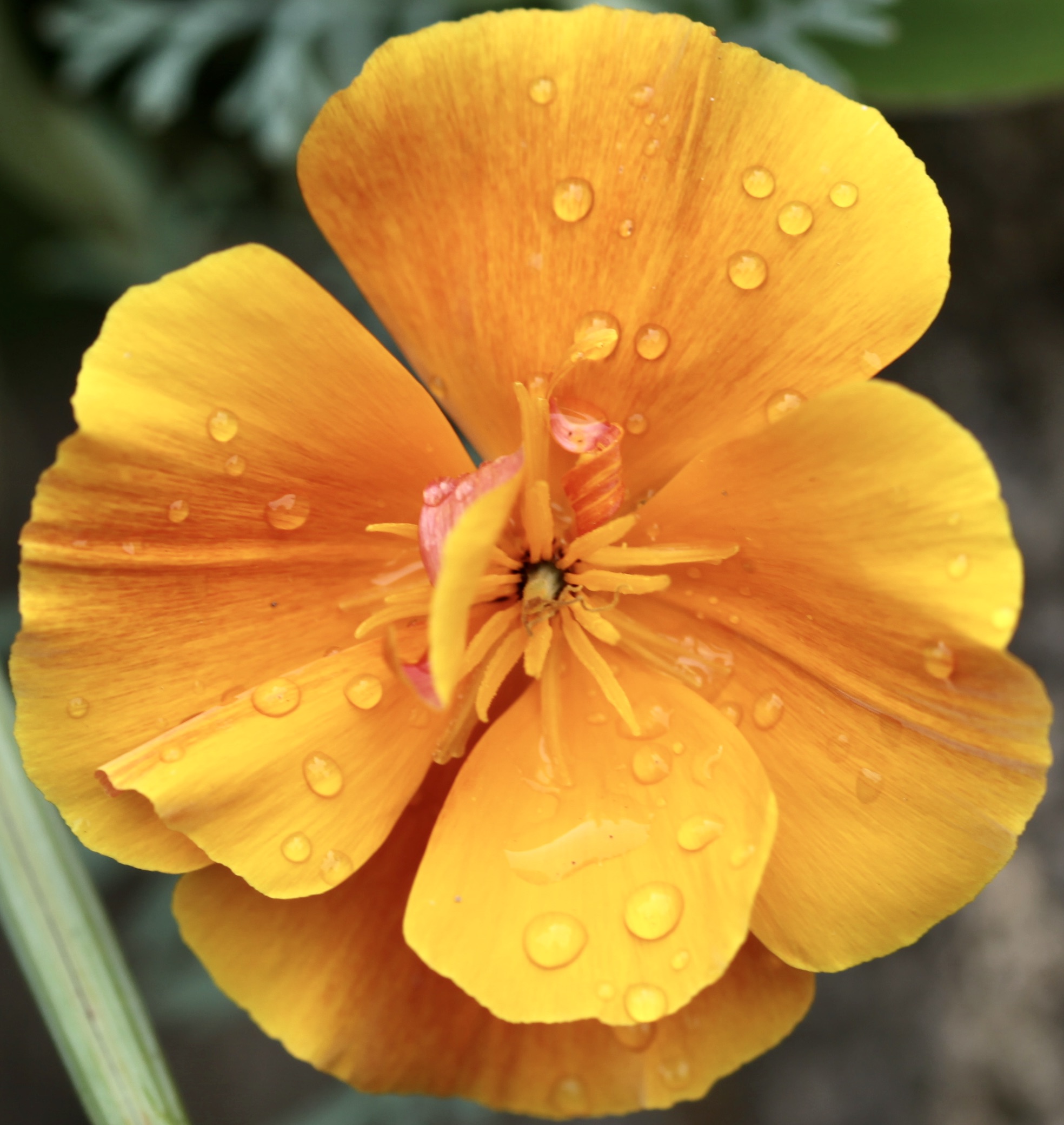 a few drops for me to photograph on pelargoniums; California poppy; roses Special Anniversary, Mamma Mia, Twice in a Blue Moon, Festive Jewel, and osteospermum.
This evening we dined on a second sitting of Hordle Chinese Take Away fare with which Jackie drank Hoegaarden and I finished the Malbec.