I cannot be bothered to detail the problem that has developed with my probate application, except to say that I have received an e-mail rejecting my completed form for a reason that doesn't make sense and asking me to submit a new one. Without sending a duplicate form I replied and received a standard automated response. This will involve a further 8 weeks delay.
Today was dry, dull, and cold. After a Tesco shop this afternoon we took a drive into the lanes to the west of the forest.
Despite the ice remaining in the ruts and puddles along the verges and in the fields,
daffodils bloomed on the green at Neacroft.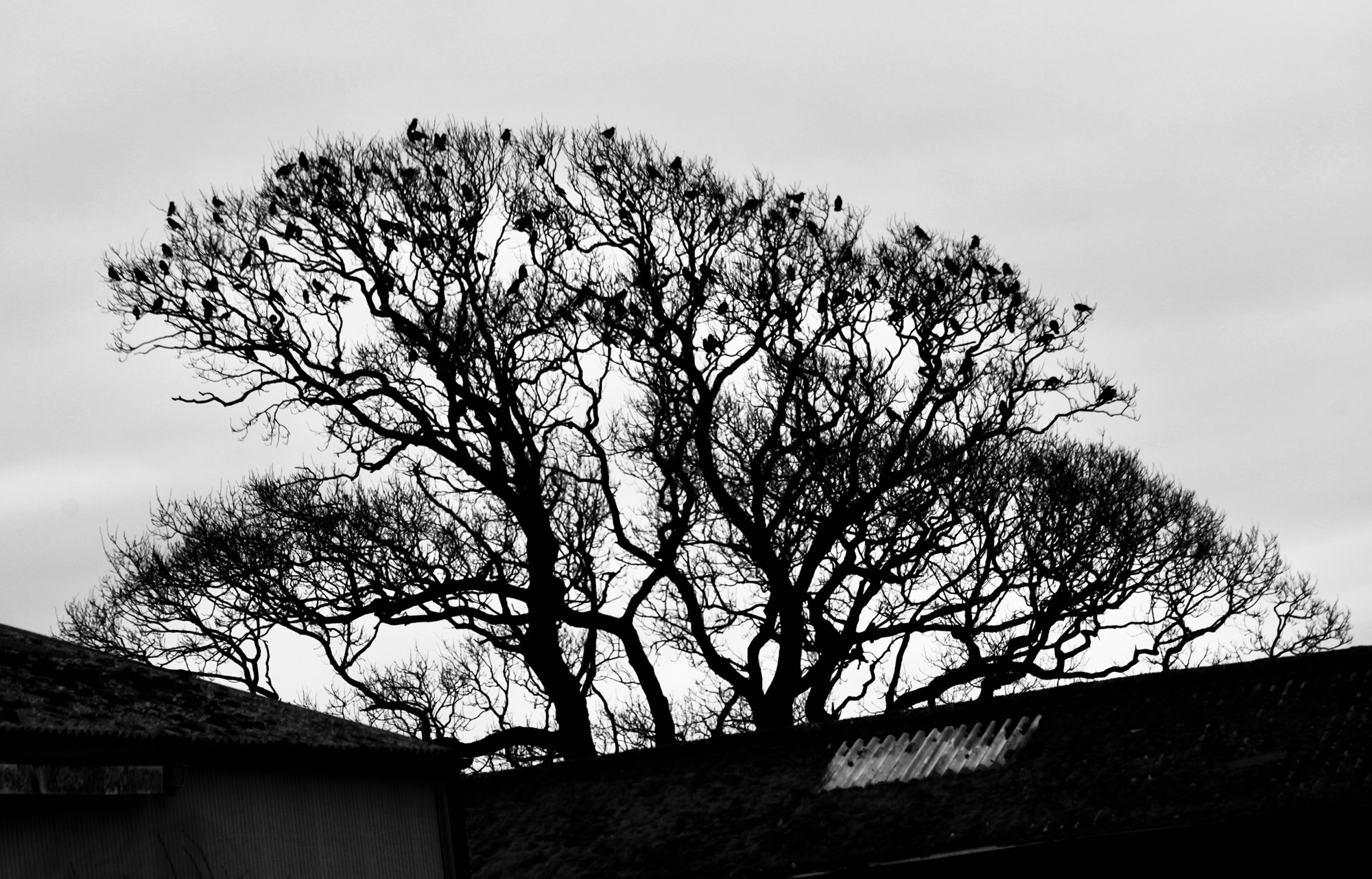 Crows seemed to be playing musical chairs from oak to oak and from wire to wire, of which there were a few in evidence along
Bockhampton Lane, where we thought it must be draughty in this
dilapidated building.
The golden glow we noticed on the horizon did not live up to its promise of some sort of sunset.
This evening we dined on more of Jackie's spicy chilli con carne and rice, with which she drank Hoegaarden and I drank more of the chianti.