A weak sun attempted to influence
the cold and gloom of Downton Lane as I walked its length and back this dull, dreary afternoon.
One resident had made a cheerful crab pot and stump arrangement rather like ours; tree fungus decorated another arboreal relic.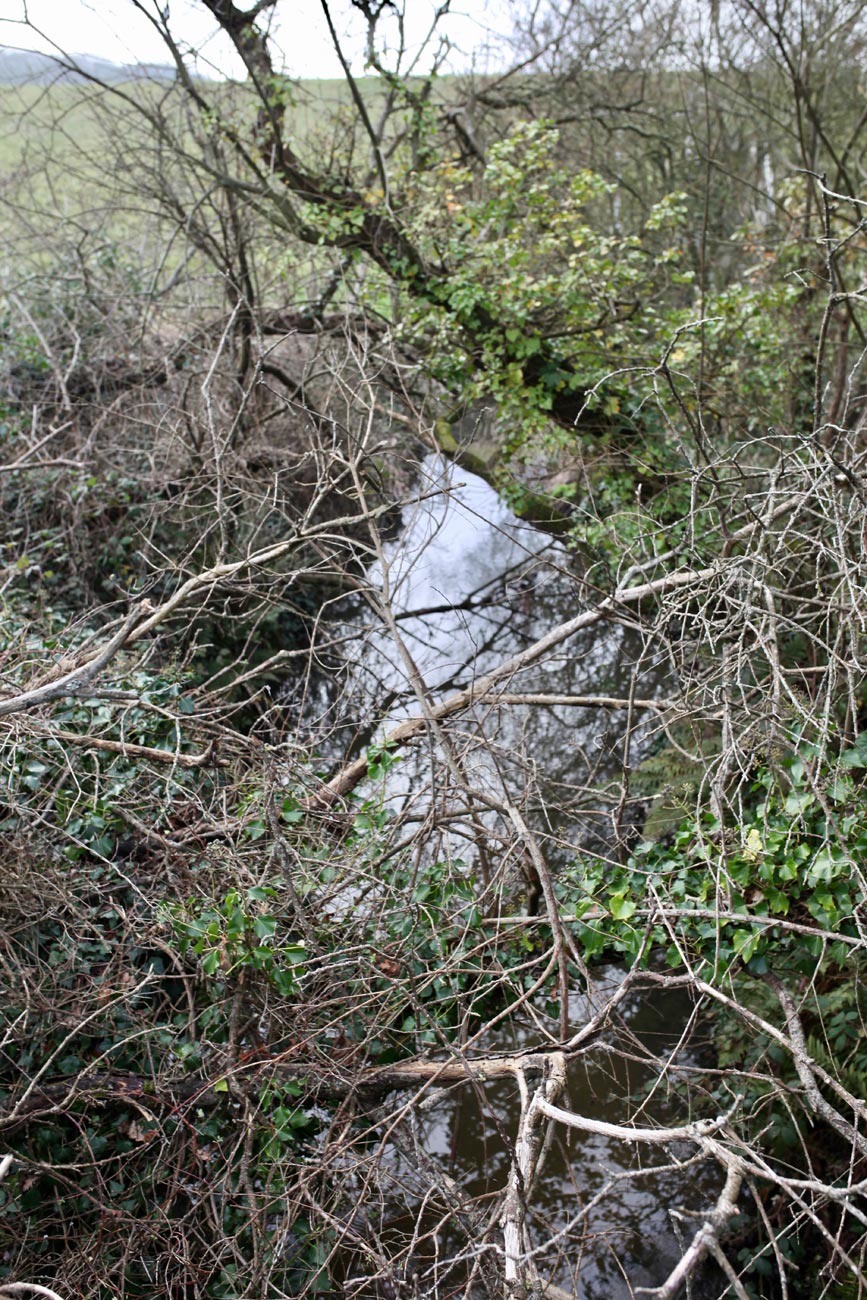 Had I had more sense I would have turned back at the stream, but I didn't, and just about made it home.
This evening we dined on Jackie's nicely maturing chicken and vegetable stoup with crusty bread fresh from the freezer, with which I finished the Fleurie and the Culinary Queen abstained.