Richard was on his own today. He spent time
continuing to fit the bedroom wardrobe, concentrating on trimming, on the rails, and on the handles.
The first of the above images includes him
working on the safer step he has built to create an easier drop from the former dressing room to the bedroom.
This afternoon Jackie and I visited the Milford G.P. surgery where we received our Covid booster vaccinations.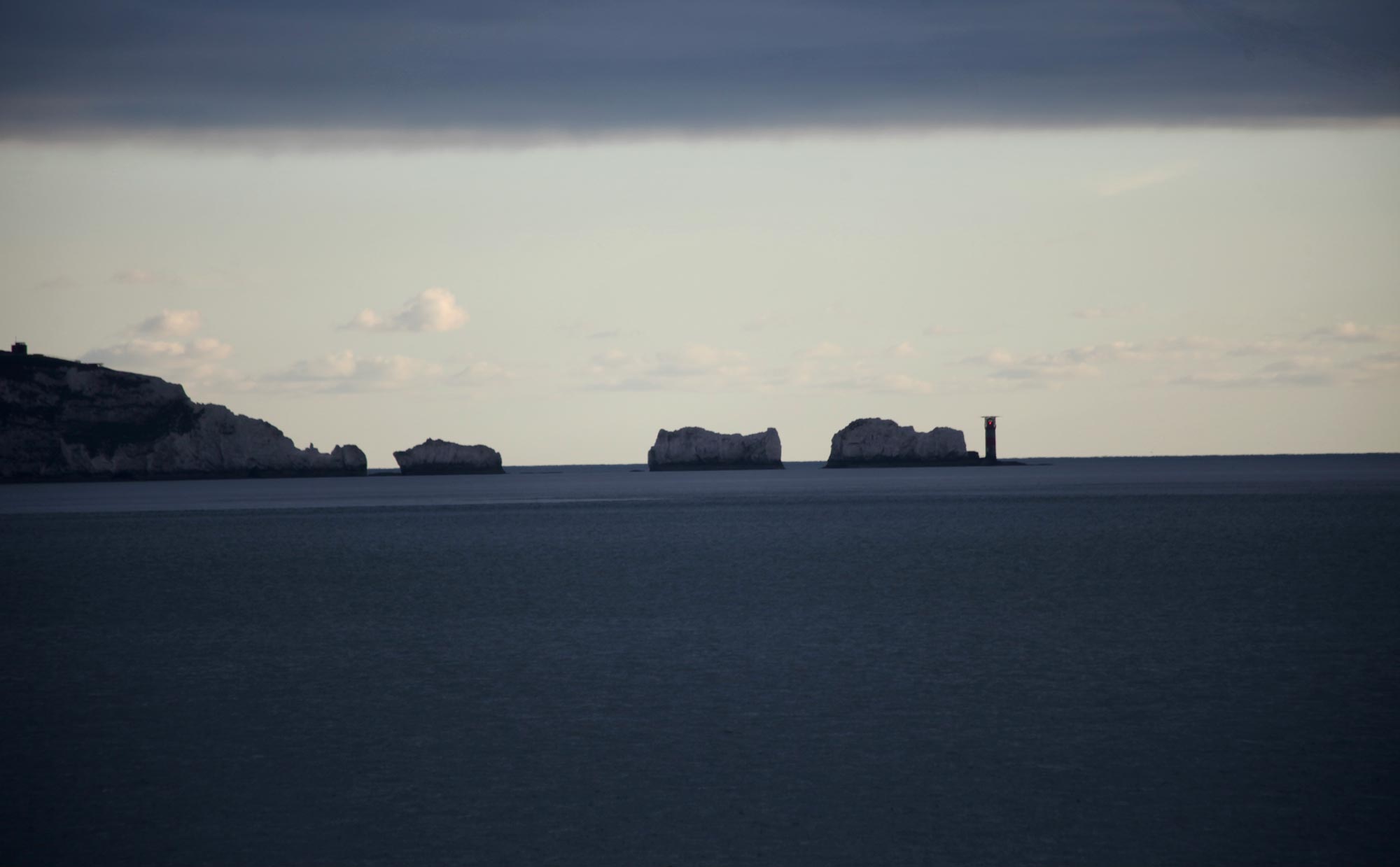 Dark indigo clouds loomed over the Isle of White, The Needles, and the lighthouse beside which the Jesus sunbeams penetrated the canopy.
This evening we dined at Lal Quilla where the service and atmosphere was as friendly as ever, despite the fact that with the staff all masked I can never be sure whether I know them or not. My main course was the hot, sweet, and sour Chicken Jaljala while Jackie's was the milder Chicken Boona. We shared pilau rice, and egg paratha and saag bhaji, both drinking Kingfisher.