Ella is bringing her family for a garden visit tomorrow, Easter Sunday.
An Easter egg hunt will, of course, be in order. We prepared the clues for this today. Jackie determined the nine different locations and photographed them.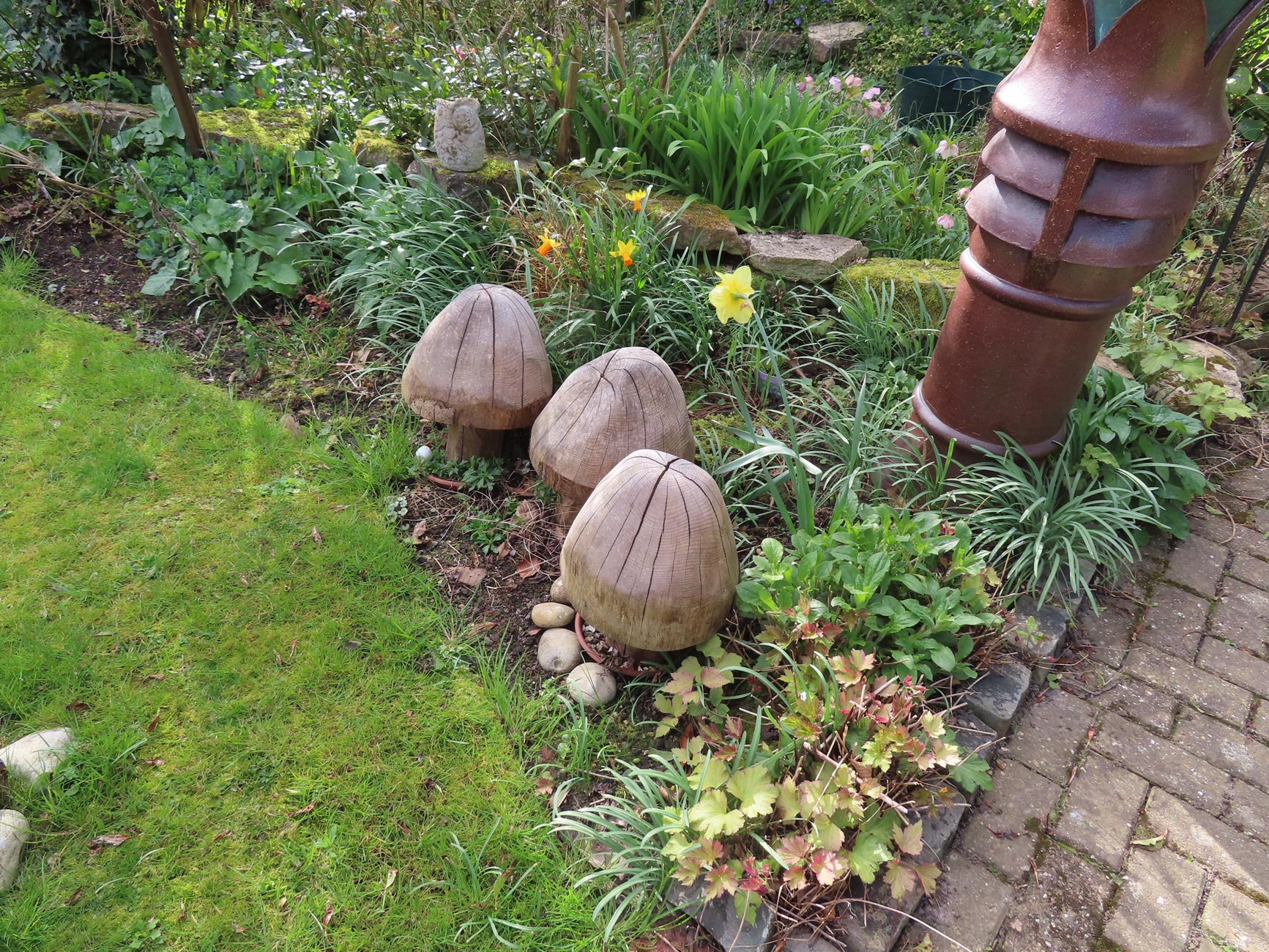 I printed each one, in which a prominent feature will bear the trophy. They will be numbered in an order which will promote the maximum running from one end to another. Parental assistance is encouraged, but preliminary peeks are not permitted. Naturally the spoils will not be put in place until tomorrow.
Later this afternoon, Jackie clipped a few plants and hung some decorations; I gathered up clippings, fallen twigs, and other likely impediments, including a fossilised rodent of small size.
This evening we dined on tasty pork chops; crisp roast potatoes; and firm carrots and Brussels sprouts, with meaty gravy. I drank Ribeiro Santo Dao red wine 2019 and Jackie abstained.