This morning was spent cleaning, tidying, and vacuuming the house, and completing bed-making. After lunch I scanned the next five of Charles Keeping's inimitable illustrations to 'Our Mutual Friend'.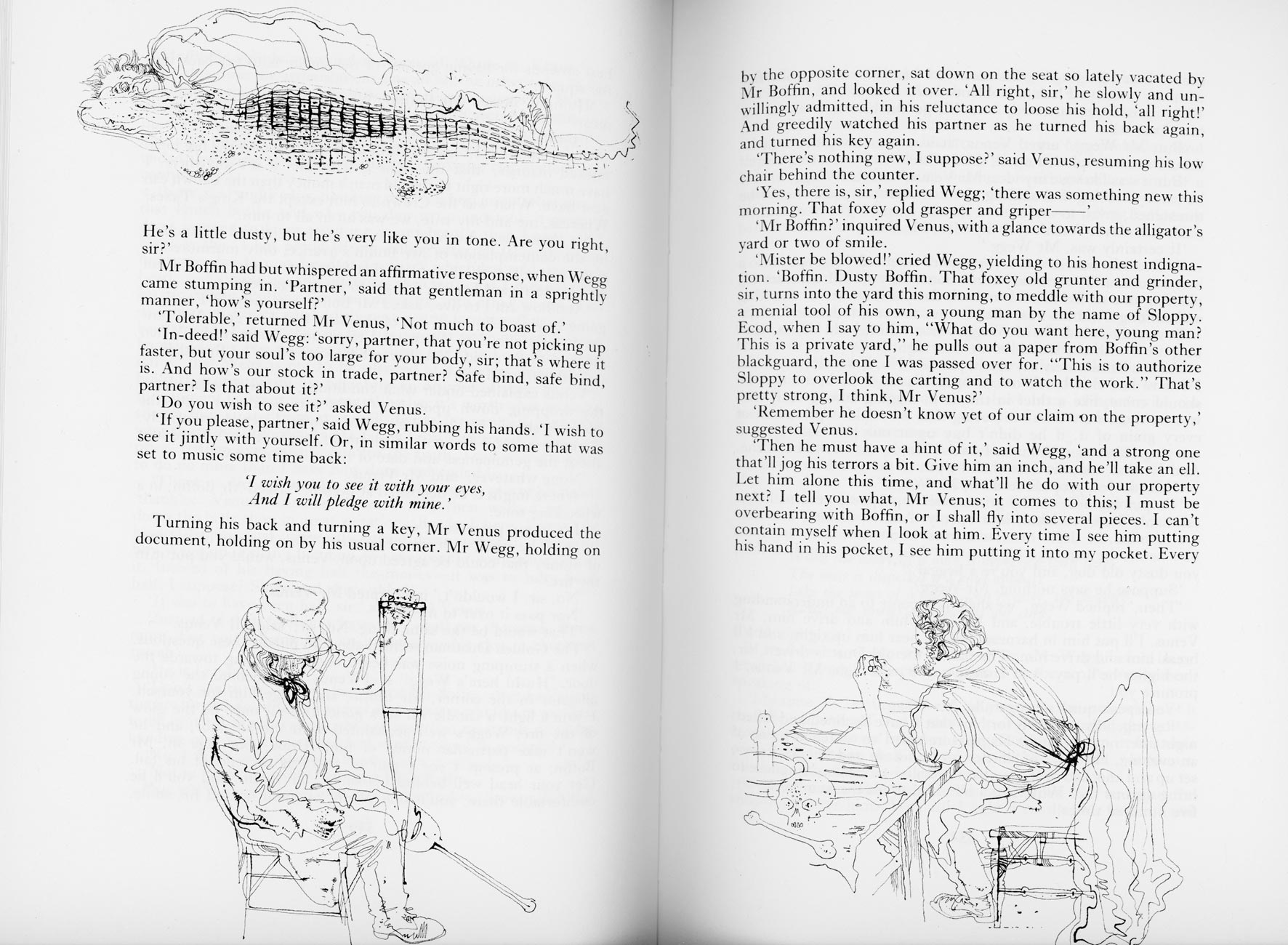 ' 'There's nothing new, I suppose', said Venus' gives the artist an opportunity to represent the distance between three men in the room by occupying a double page spread.
' 'Yah,' said Mr Boffin, with a snap of his fingers'
'Mincing Lane'
'Mr Twemlow lays down his aching head'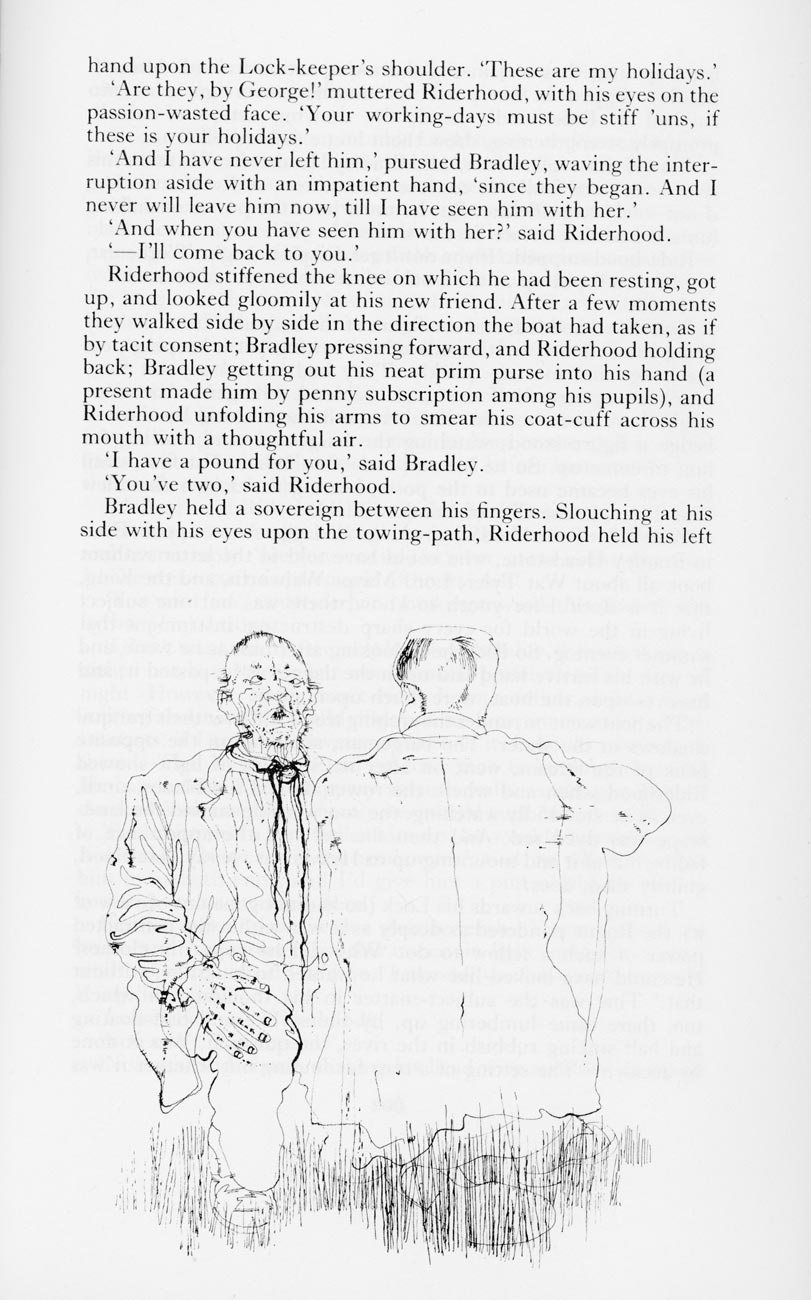 'The two men looked at one another'
Later this afternoon we shopped at Tesco. The woman on the check-out normally worked in the attached petrol station, which was now closed. She told Jackie that they were receiving uninterrupted deliveries as usual, but were sold out early in the mornings.
This evening we dined on pizza, the remains of Jackie's arrabbiata sauce, and plentiful fresh salad, with which she drank Diet Coke and I finished the Cotes du Rhone Villages.
Afterwards we considered our tank still contained enough petrol for
a nip down to Milford on Sea to catch the sunset.
We were not the only watchers upon whom
the Needles Lighthouse shone its warning light.