After buying three more large bags of compost from Ferndene Farm Shop we drove north to Hockey's Farm Café for brunch.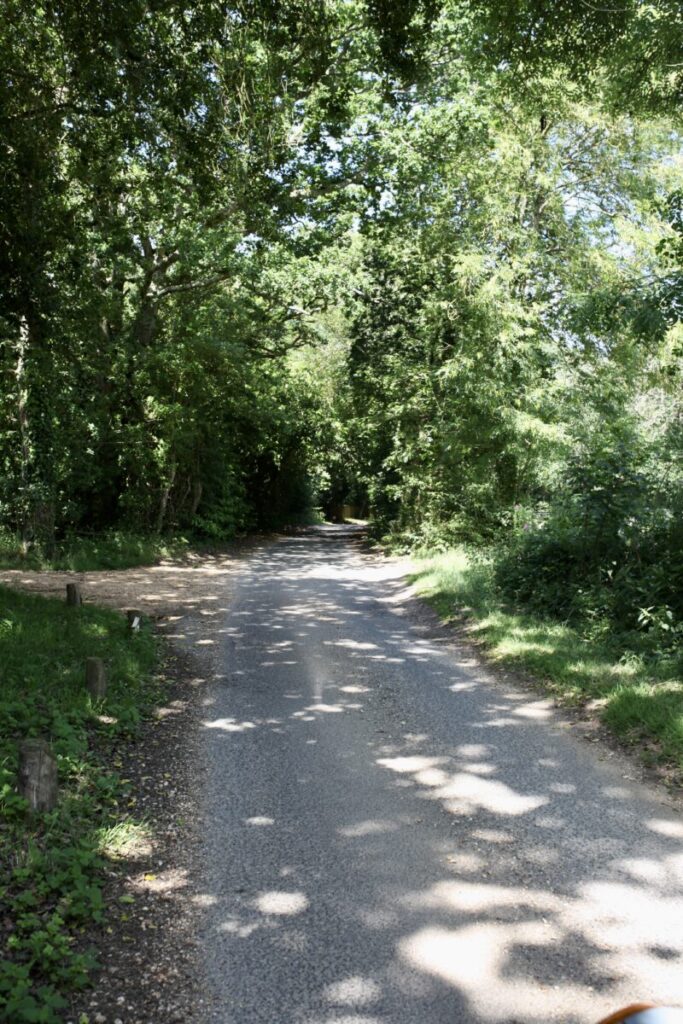 Beckley Common Road was just one of the many dappled lanes we traversed.
On this hot and sultry day the staff of Hockey's Café – all seven rushed off their feet – remained their usual friendly and welcoming selves. Apparently they had been non-stop all morning, which is how they like it.
It is a family run concern also provide animal feed and other such stores and operate a shop selling home produced and other naturally grown provisions, which may be consumed in their plentiful meals on comfortable seating. During the winter blankets are draped over each chair should extra warmth be required – not that there was any call for that today. An aviary of exotic caged birds; specialist chickens, geese, donkeys, ponies, alpacas, and even two wild boars discovered in the forest, all entertain visitors, young and old alike.
Having lunched here for a number of years we have each settled on
firm favourite meals, Jackie's being called 'Laura's Favourite'; mine 'The Hungry One' – to which toast had not yet been added when I photographed them. The quality of the ingredients is apparent. Jackie's choice of cheese in the thick wedge of toast was Blue Vinny; given a choice of salad or chips, as is customary, she chose the fresh salad. I drank tea, while my wife drank latte coffee. The delicate, elegant, cup and saucer add to the homely cottage ambience. It is very good value for money, although the various extra items like hessian bags, pictures, and teapots tend to be priced for the tourist market – but we are no longer simply visiting the area.
Apart from the restrictions during Covid lockdowns the quality of Hockey's food has remained consistently nourishing, well cooked and presented to an expected consistency over the years. It wasn't that much of a hardship to receive breakfast in a bun wrapped in a paper bag with disposable cutlery to eat alfresco on tables at a social distance. That they kept going is to their credit.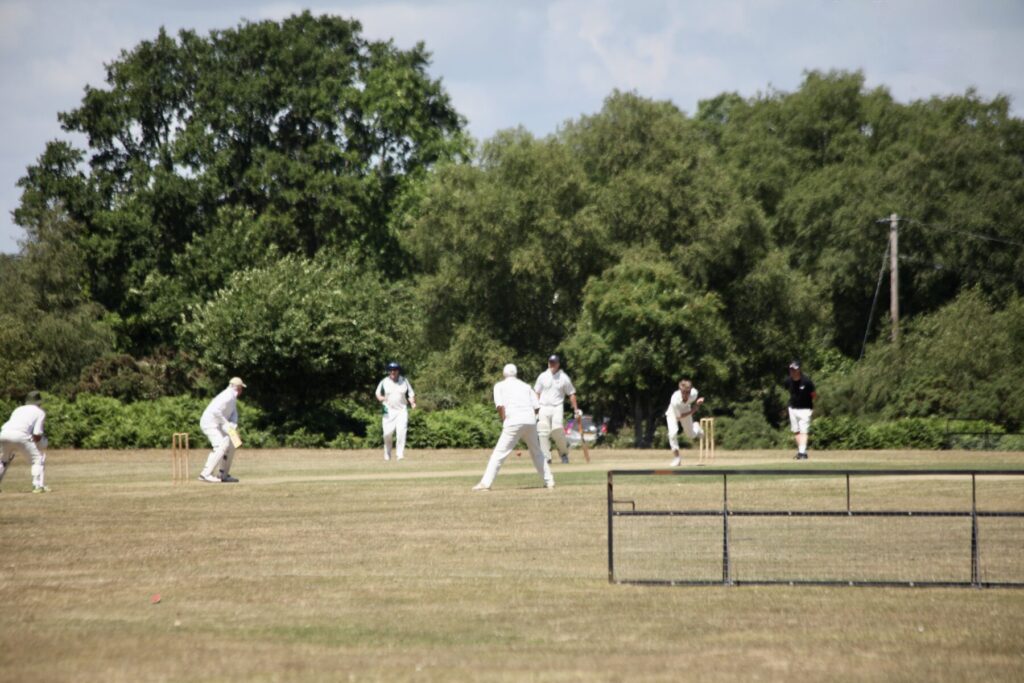 A cricket match at Hyde provided six Spot the Ball competitions. The gallery enlargements are helpful. Entrants earn a bonus point for the first.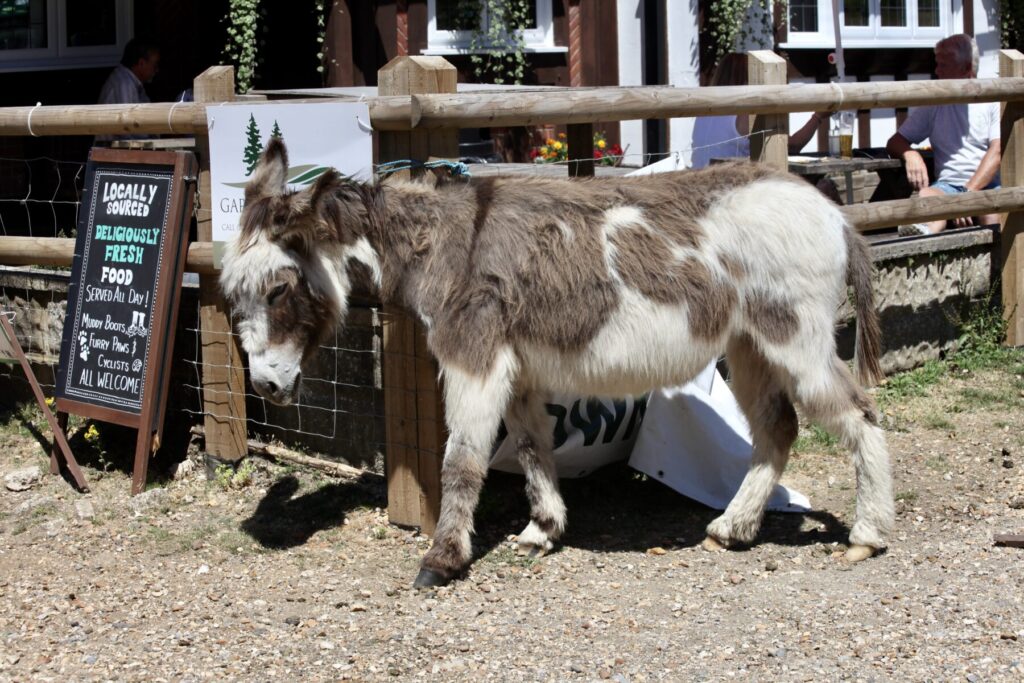 The first five pictures of these donkeys and foals outside the Fighting Cocks pub are mine; the next six, Jackie's.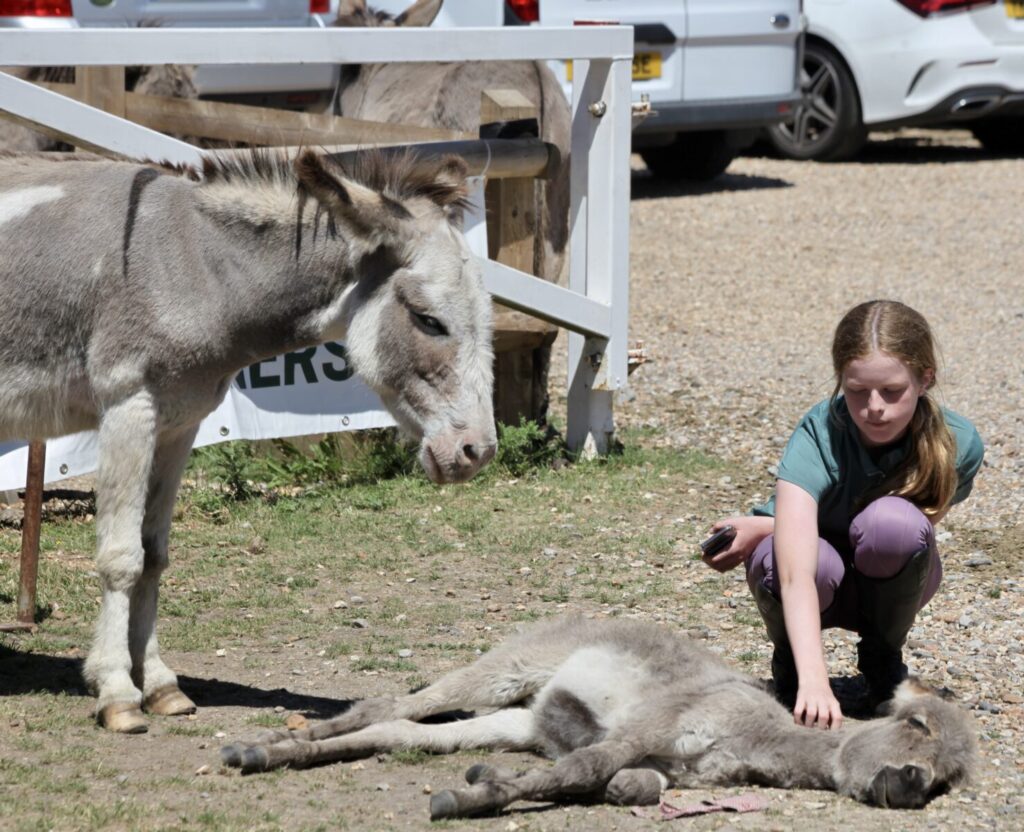 A young girl thoroughly enjoyed photographing and stroking a sleepy donkey foal under the gaze of its proud mother and was delighted to be photographed doing so.
On the opposite side of Roger Penny Way several ponies grazed with their foals. It is fascinating how the mothers, when latched onto by their offspring remain negligently necking their own nutriment.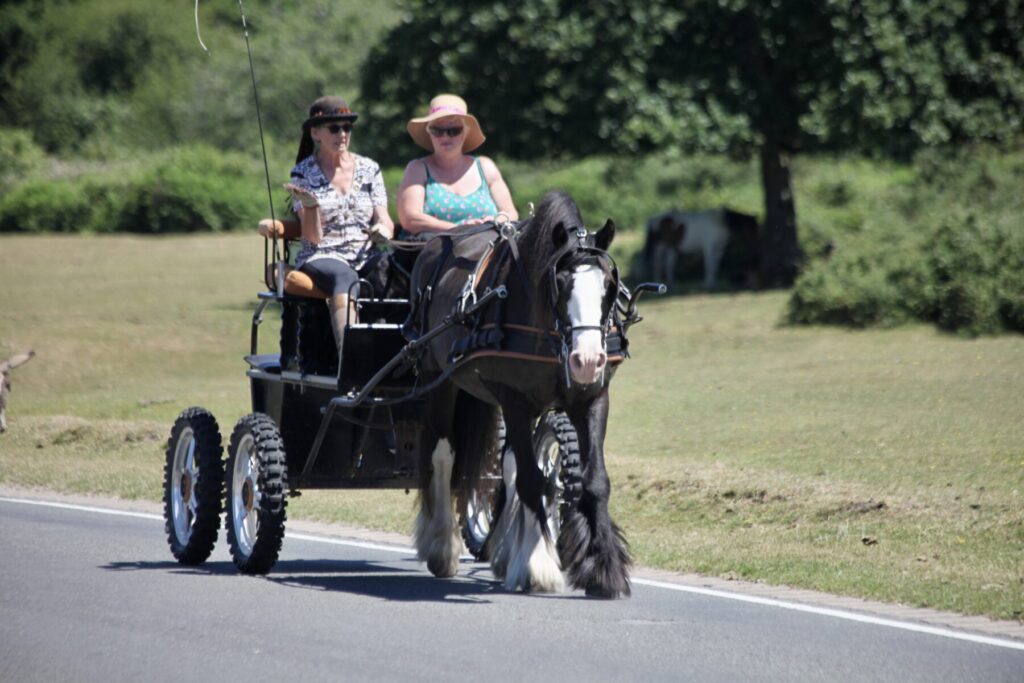 A heavy horse towing a trap raised other photographers' interest.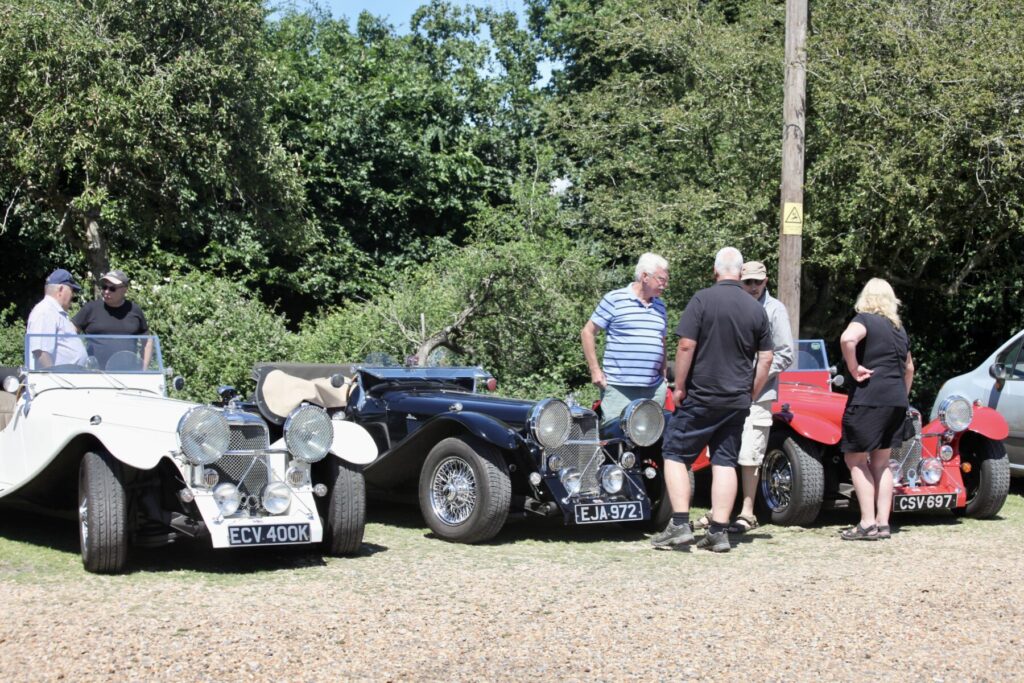 As I made my way back to our car I noticed what appeared to be a Classic Jaguar convention beside the Modus.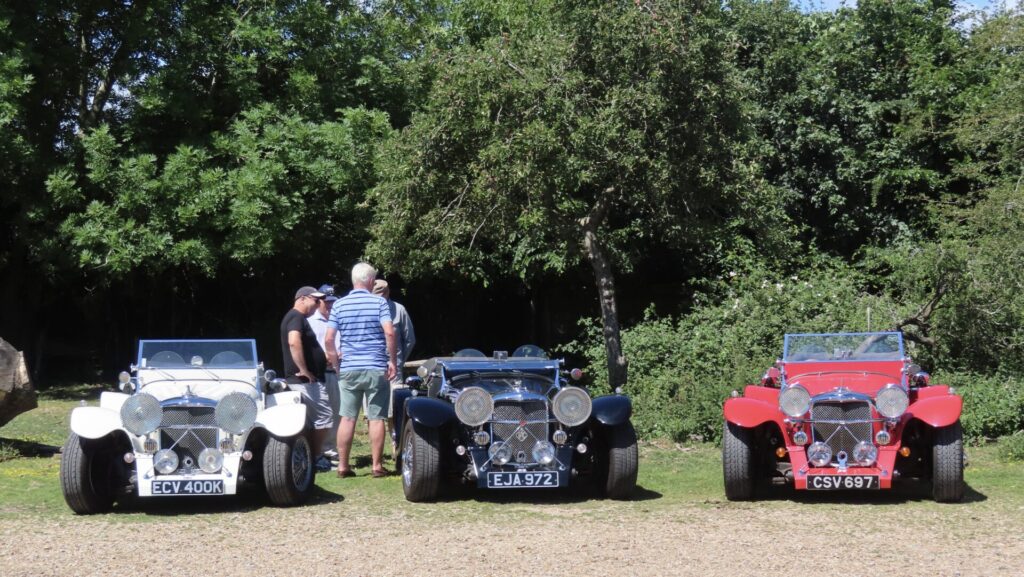 Jackie was close enough to produce more pictures and to hear the discussions featuring how and where each owner sourced vital bits and pieces.
Our last foal of the day was being taught the game of disrupting the traffic on Tiptoe Road.
This evening we all dined on spring rolls; tempura, salt and pepper, and hot and spicy prawn preparations on a bed of Jackie's tasty vegetable rice with which she finished the Bangla and I finished the Appassimento.