Winds in gusts nearer to 50 than to 40 m.p.h. and a largely overcast sky restricted today's gardening, so this afternoon Jackie drove us into the forest.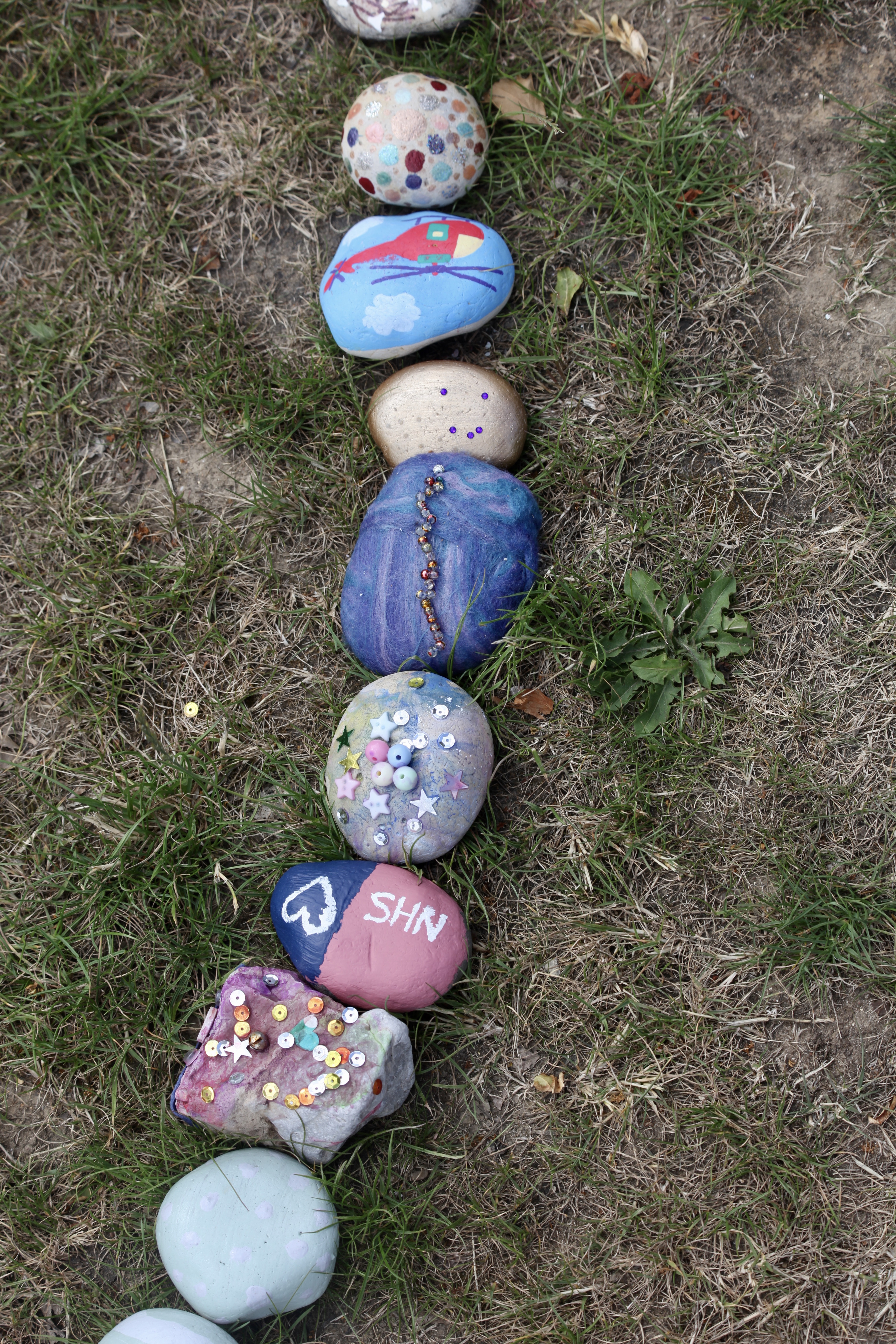 Sway is another local village honouring the front line care workers with a trail of painted stones. While I was photographing these a little boy emerged from the Youth Centre with his mother and a younger infant. He asked me what I was doing, so I told him and he informed me that the trail was growing daily as the artwork was regularly supplemented.
Outside Brockenhurst, near South Wiers, a pony led her foal across the road. We thought it best to comply with the give way sign, then at the next available opportunity turned round in order for me to photograph these two and another mare and offspring.
Even when enjoying a scratch, the first foal we had spotted kept very close to Mum who had somehow acquired a second reflective collar. As is her wont, the Assistant Photographer photographed me in action.
Again marinaded throughout the day, Jackie's spicy piri-piri chicken with ratatouille, boiled Jersey Royal potatoes, cauliflower and broccoli provided our dinner, with which the Culinary Queen drank Hoegaarden and I drank more of the Malbec.