Early this morning we drove to Lymington to buy birthday presents, and continued into the forest on this cooler, leaden skied, day.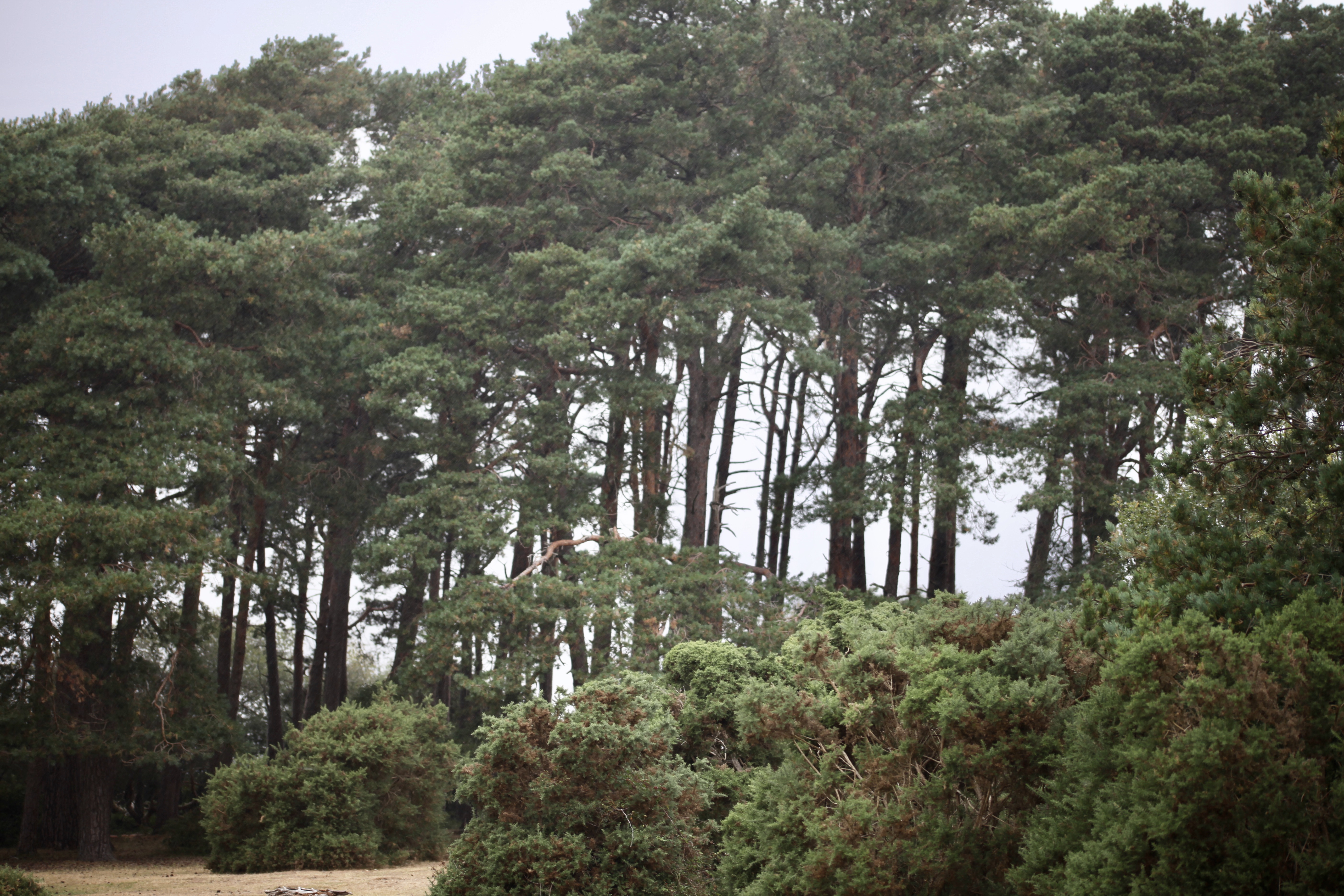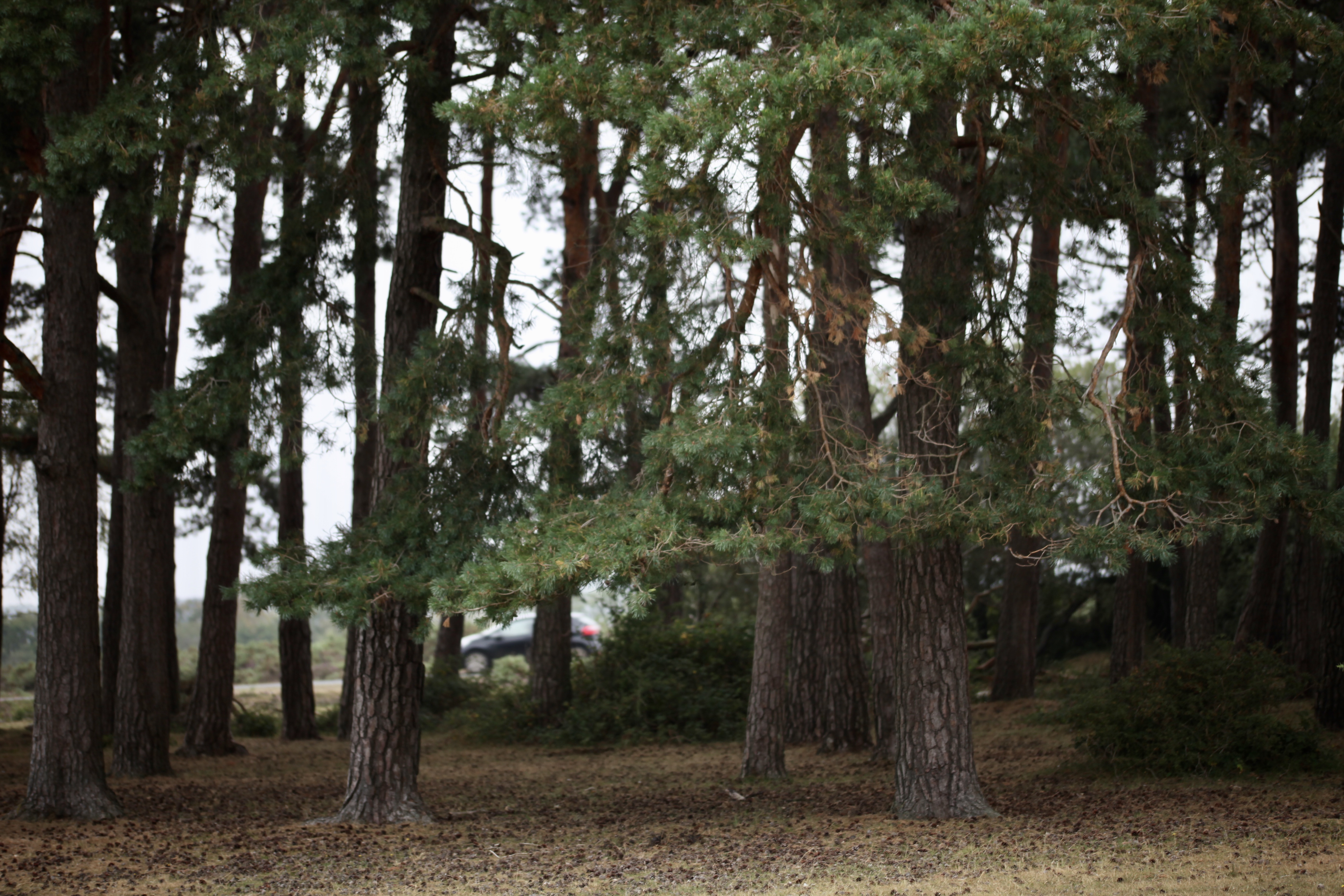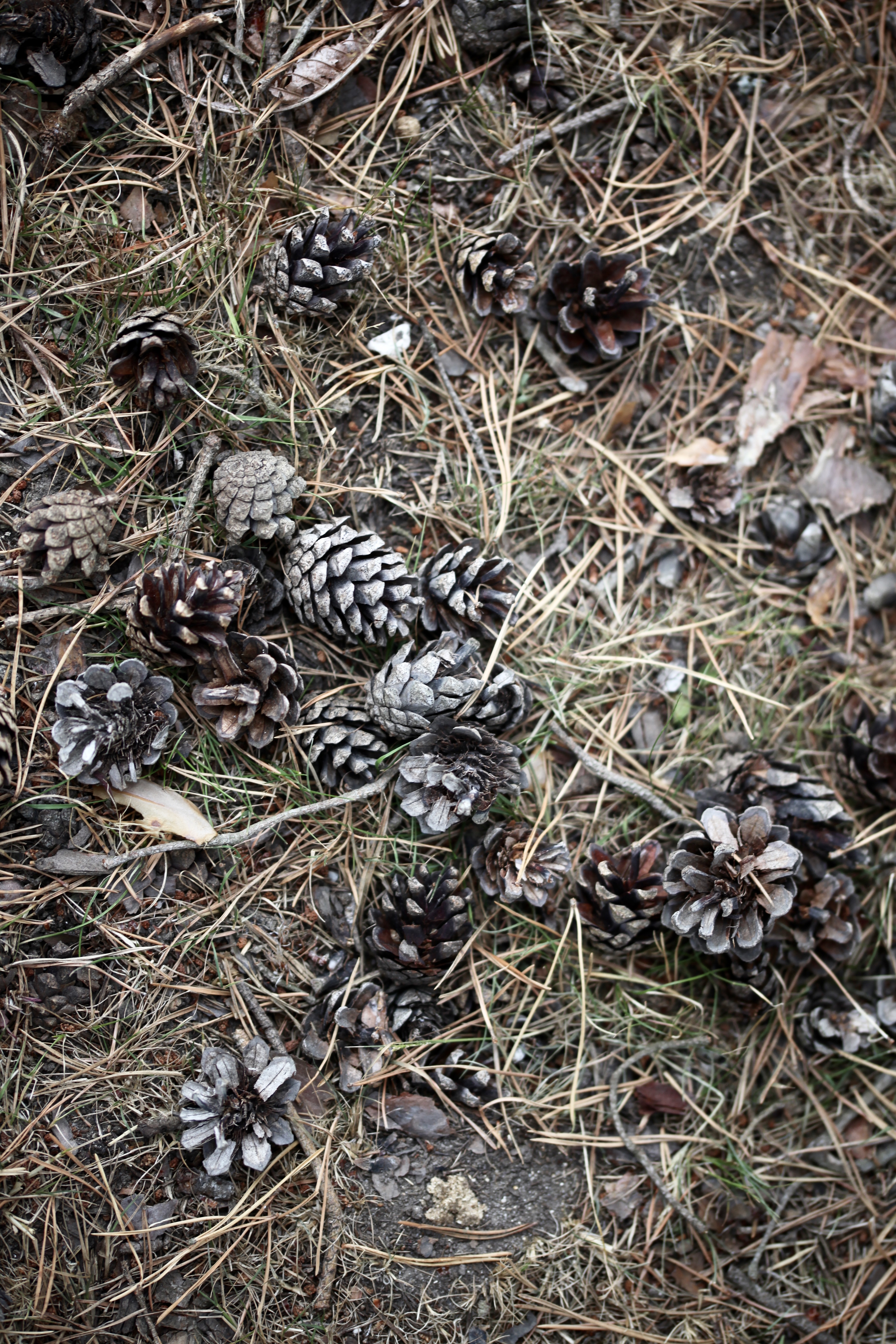 We stopped at Crockford Clump where small pine cones littered the bone dry ground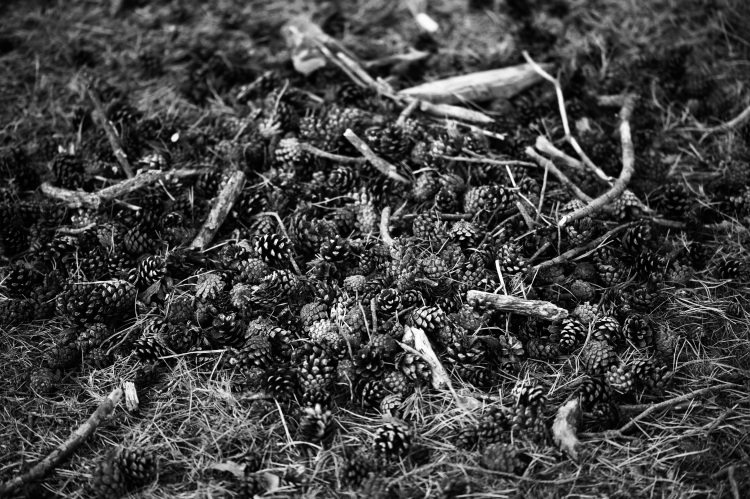 on which lay two striking mandalas side by side, one composed of droppings from the trees probably crafted by human hand, and the other consisting of feathers plucked by beak and claws of a predatory raptor. (The first black and white picture of the Clump is by Jackie).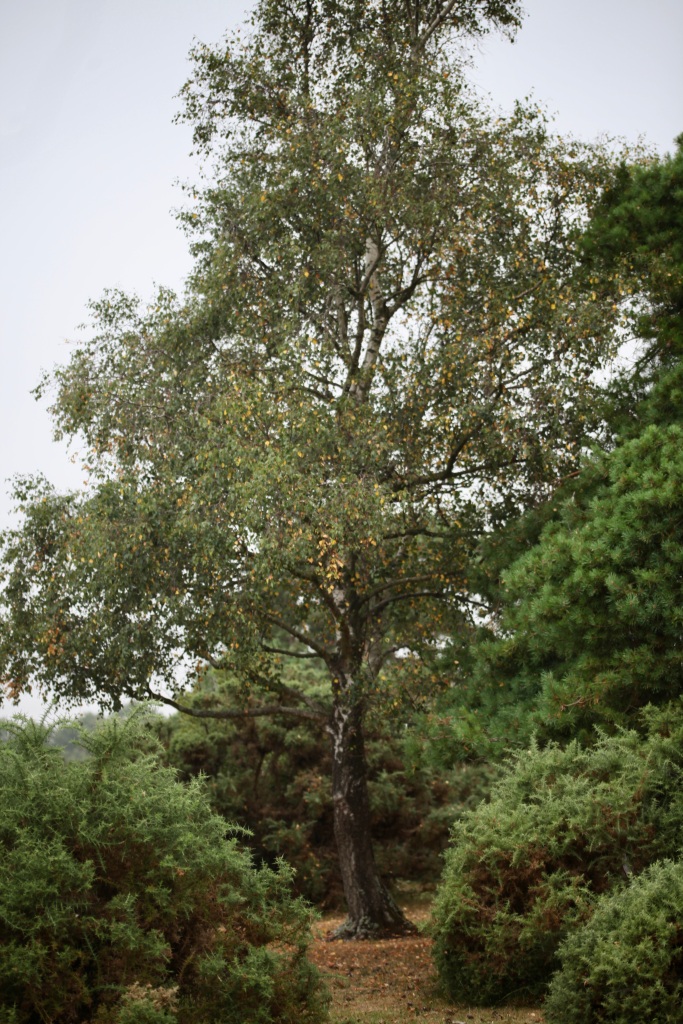 This birch tree was one of the many already shedding autumnal leaves.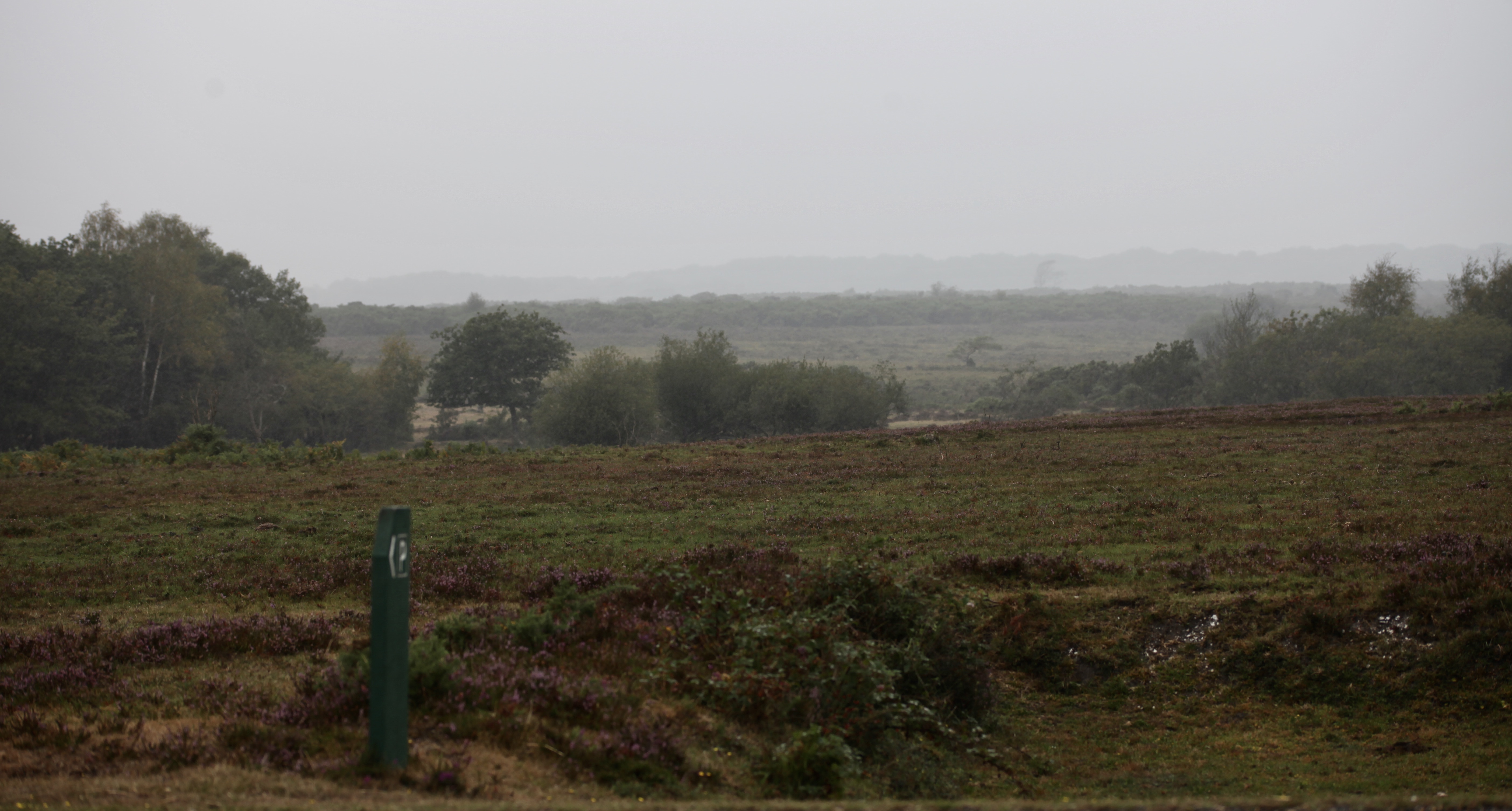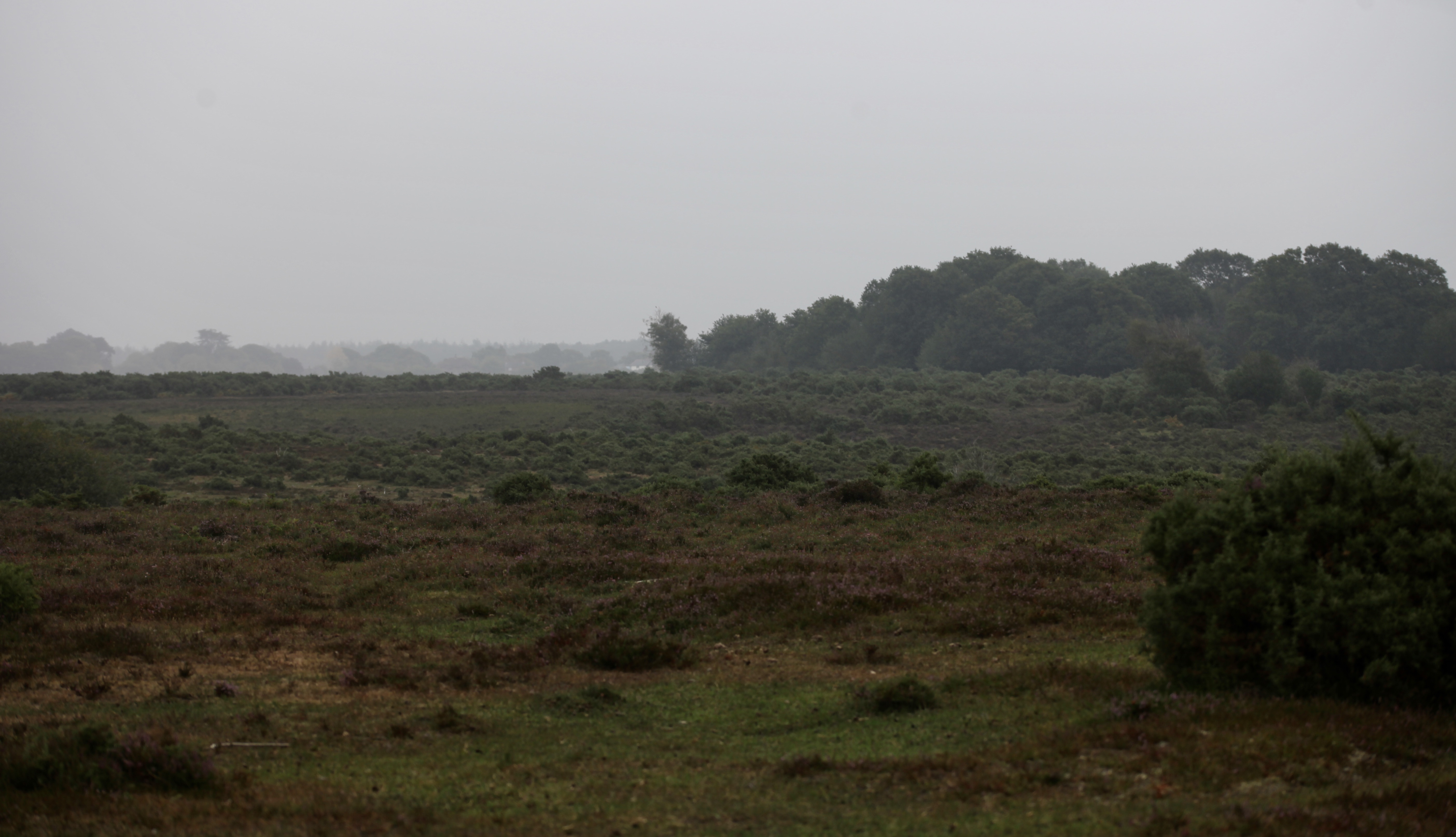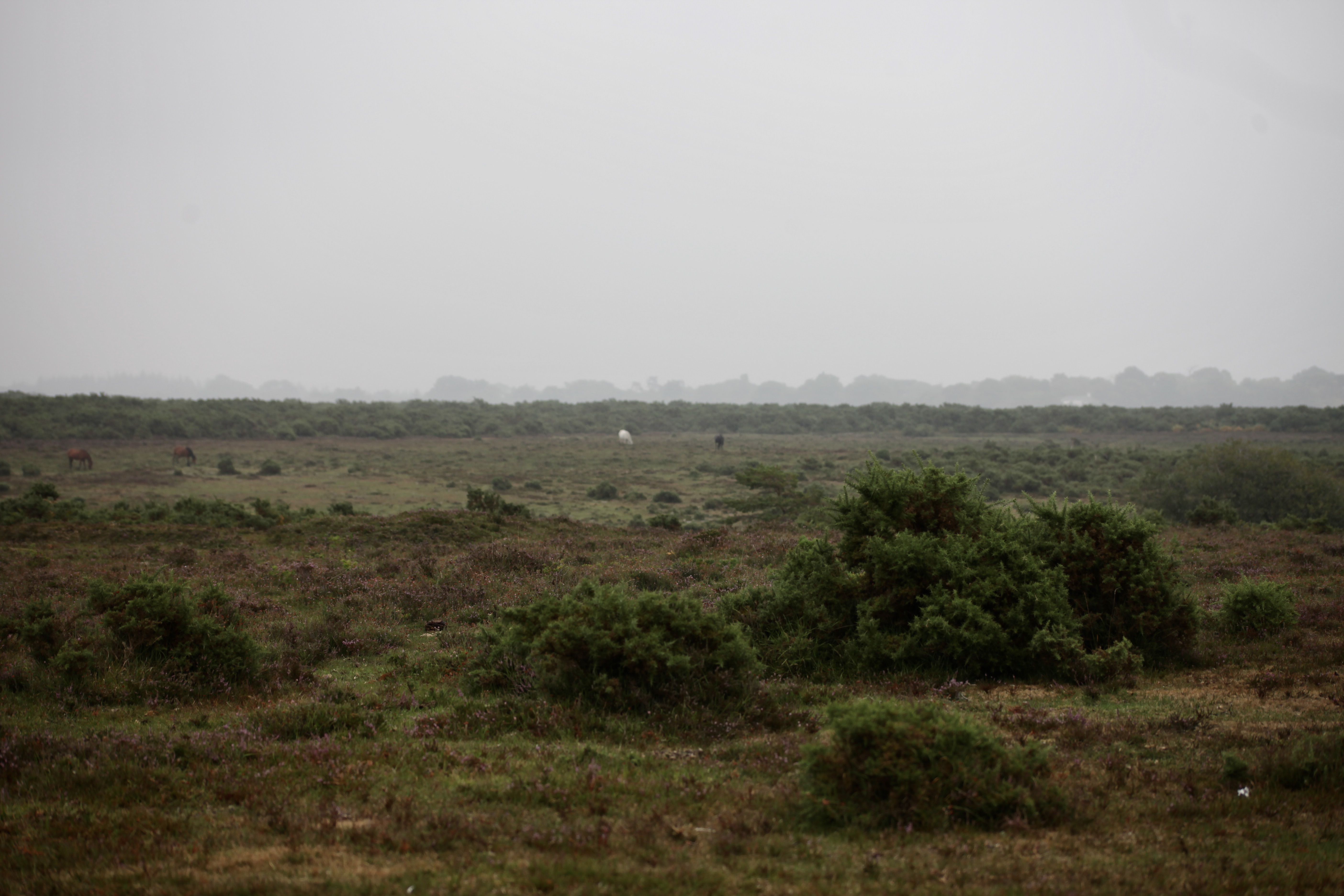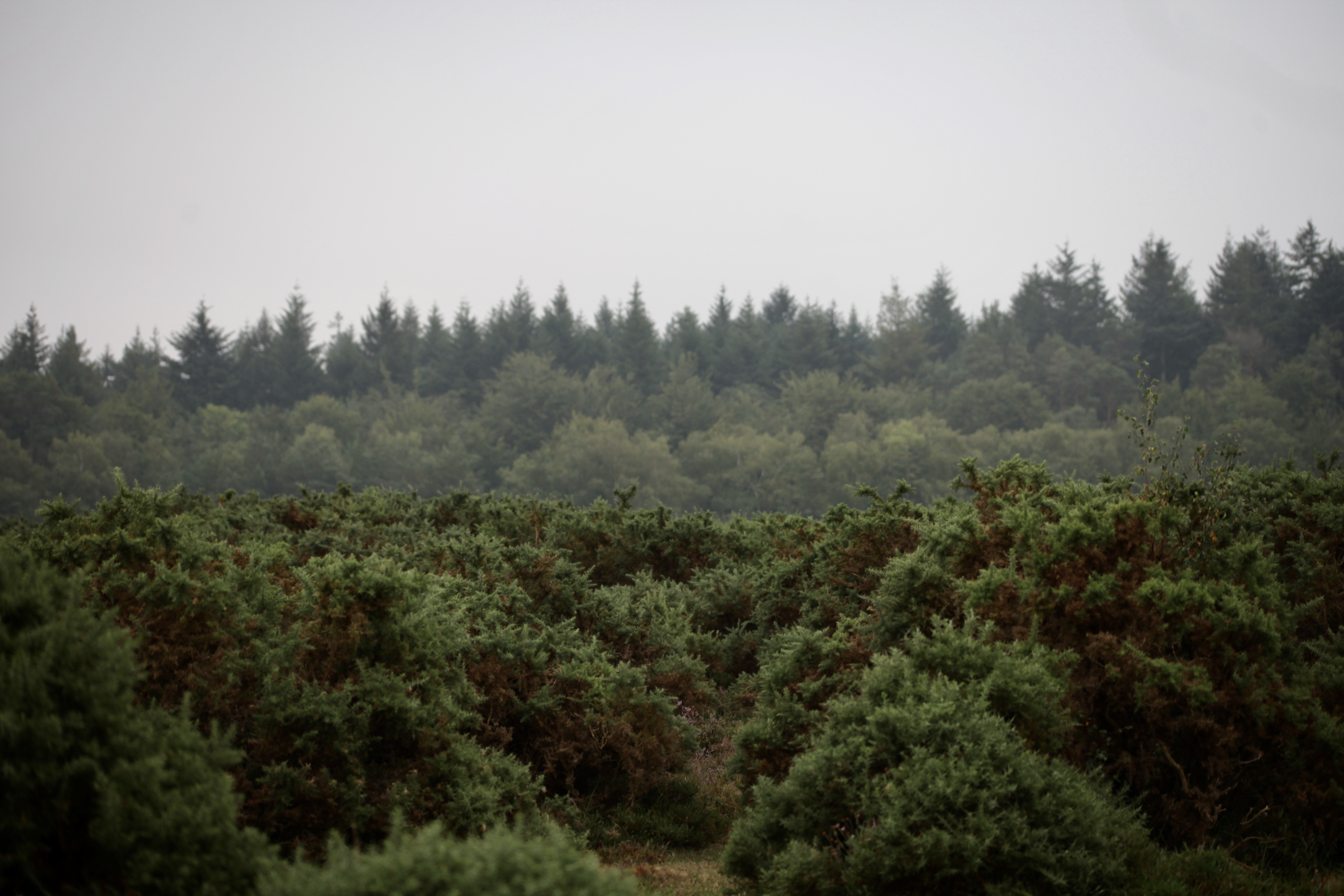 Just as I wandered into the murky landscape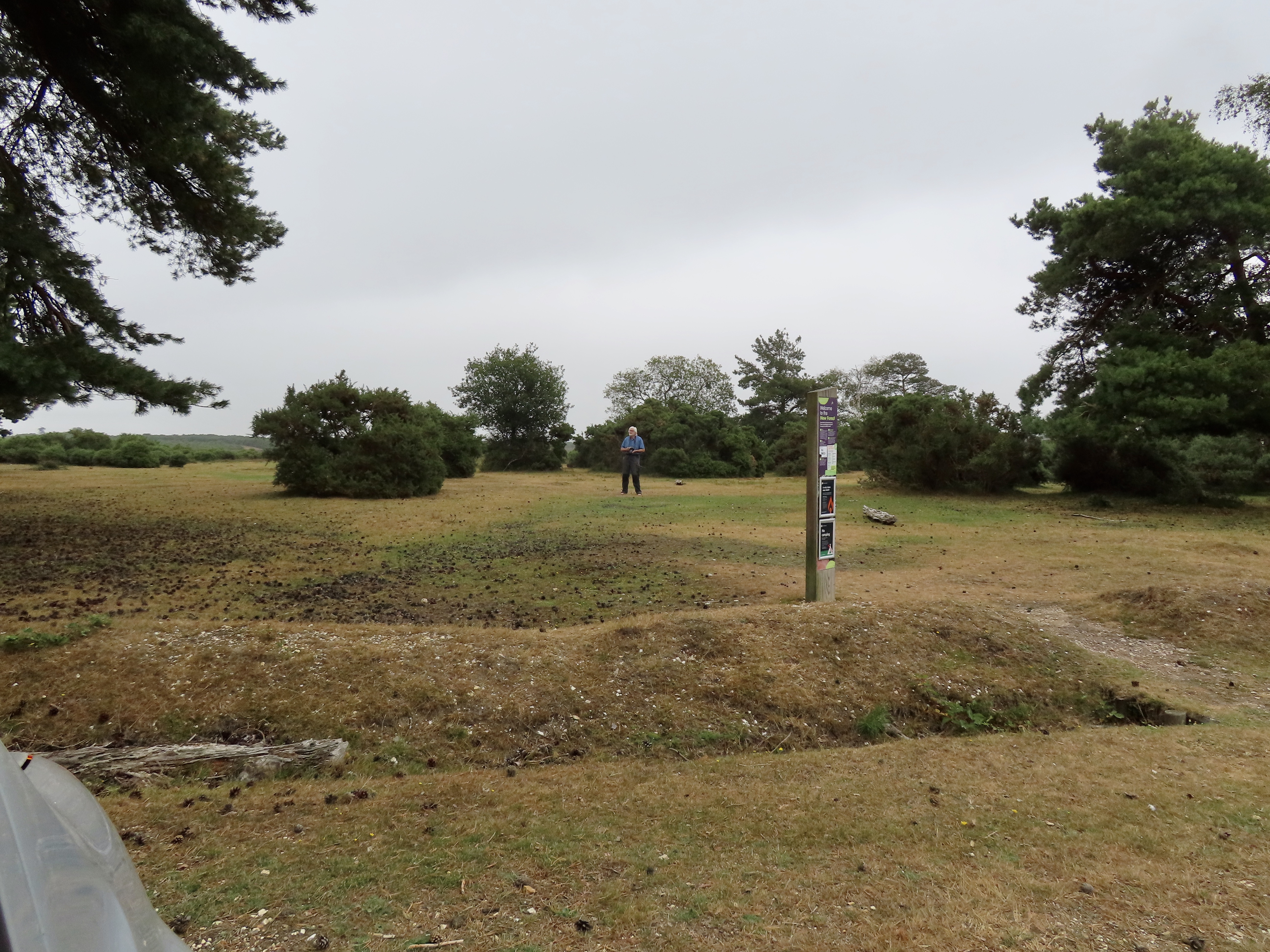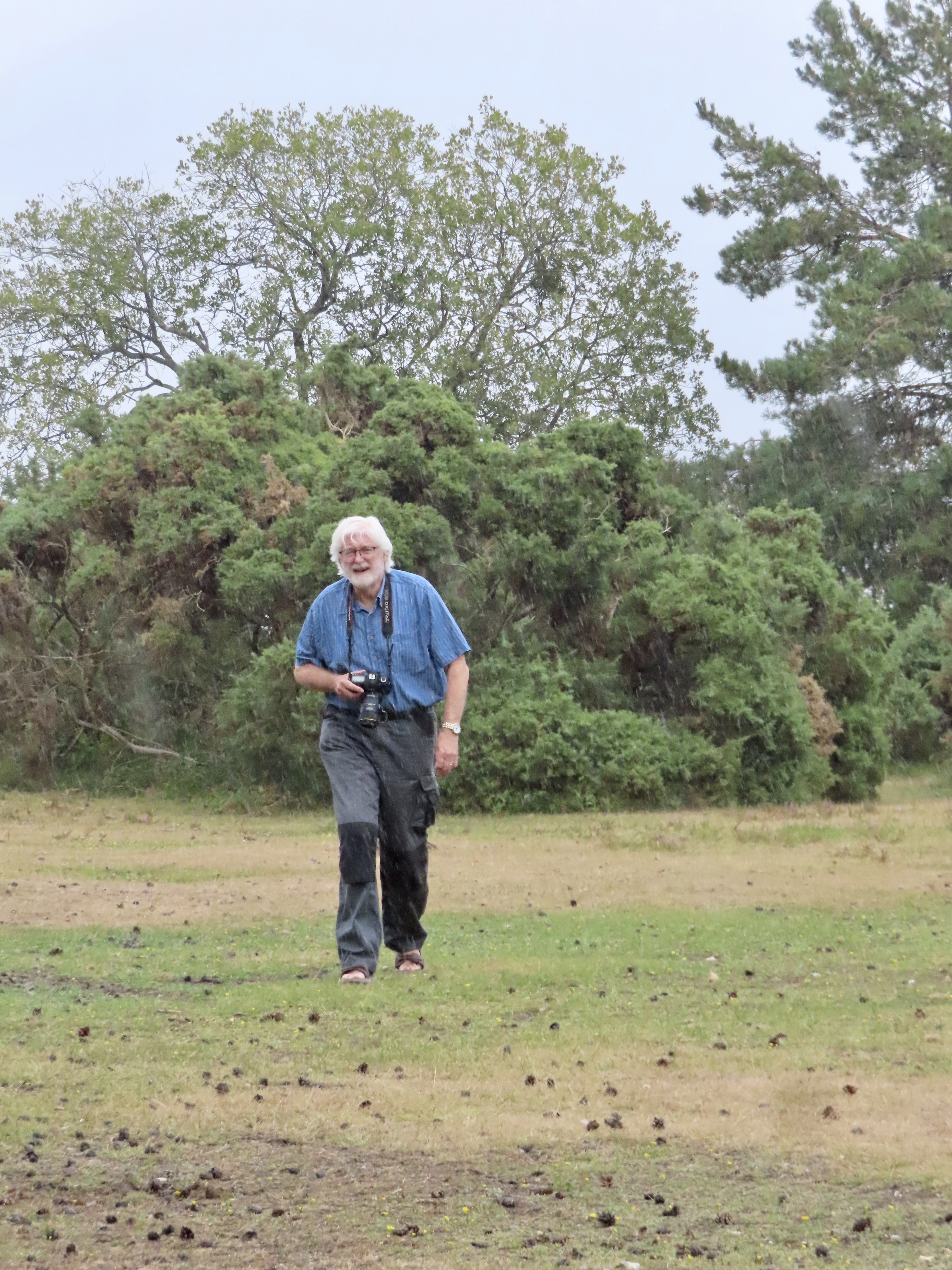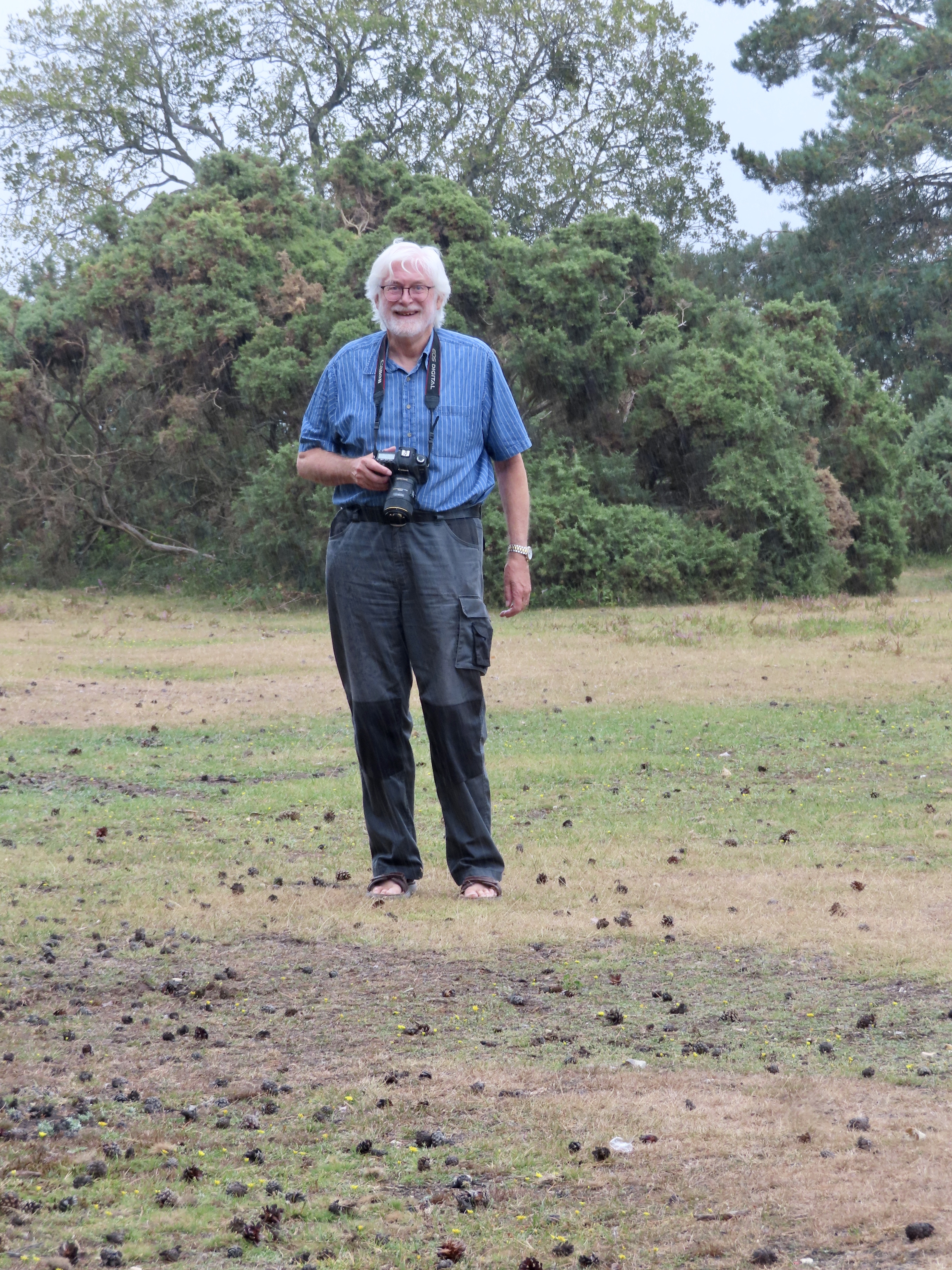 rain began to fall.
The Assistant Photographer waited, camera poised, for my dampened return.
Visitors are now, mostly sans masks, dominating the supermarket queues. For that reason we seek out local shops which are largely less crowded and safer. We tried a Farm Shop near Beaulieu which normally has few customers. Today, even in the rain, there was a line outside it. On we travelled to the East Boldre Community Shop which was a much better option.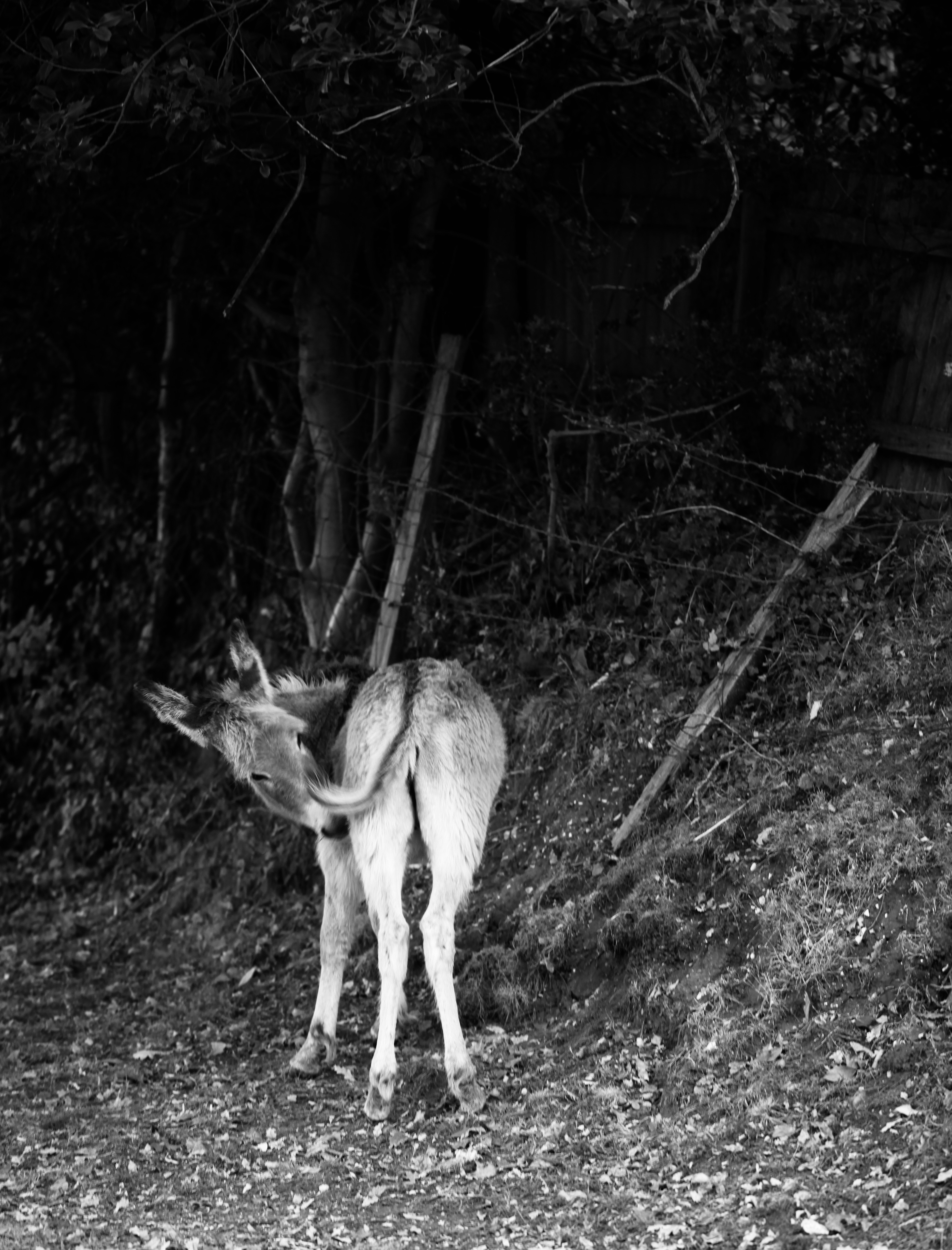 Oblivious to what may be coming round the bend further along the road dexterous donkeys clipped the hedges with precision.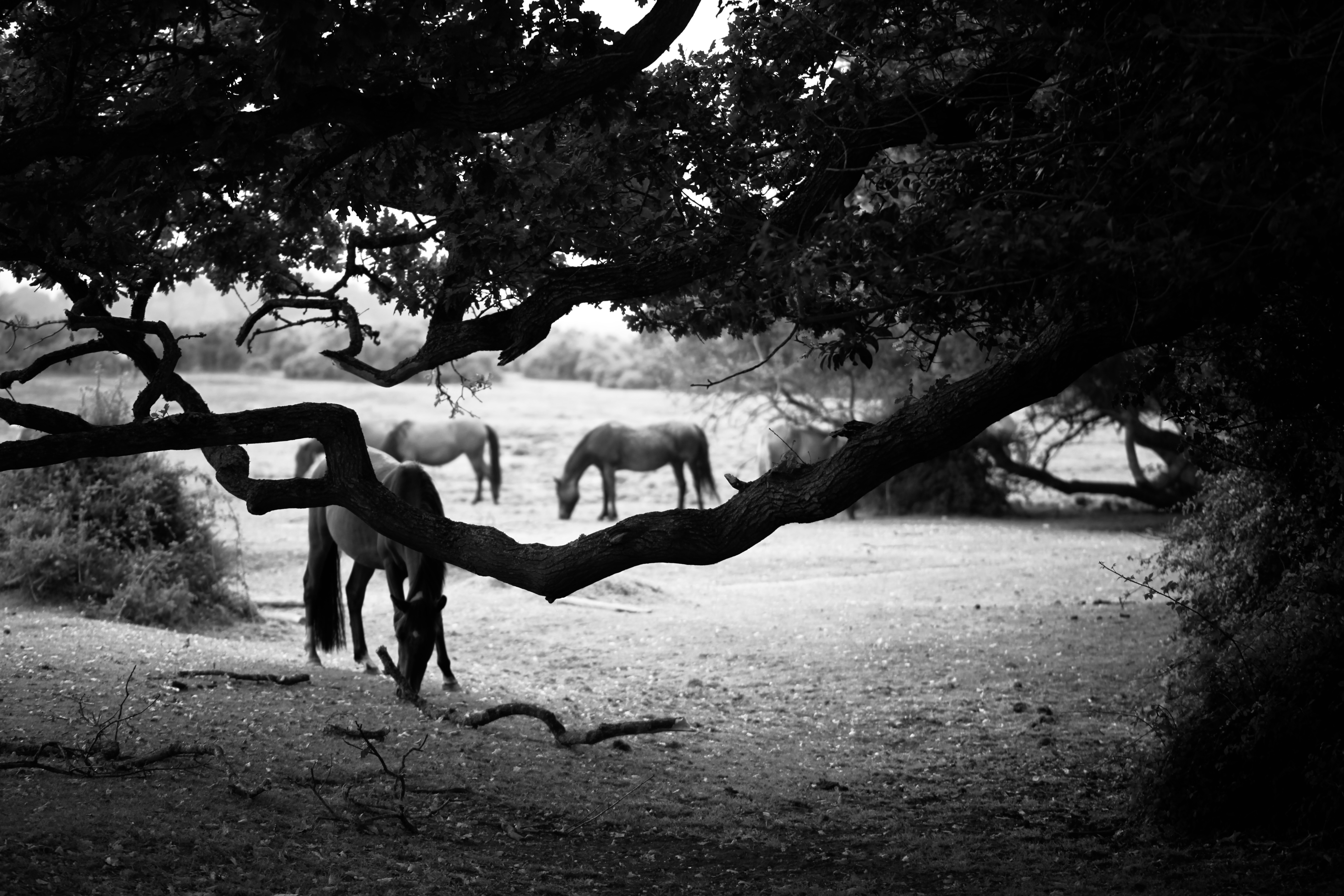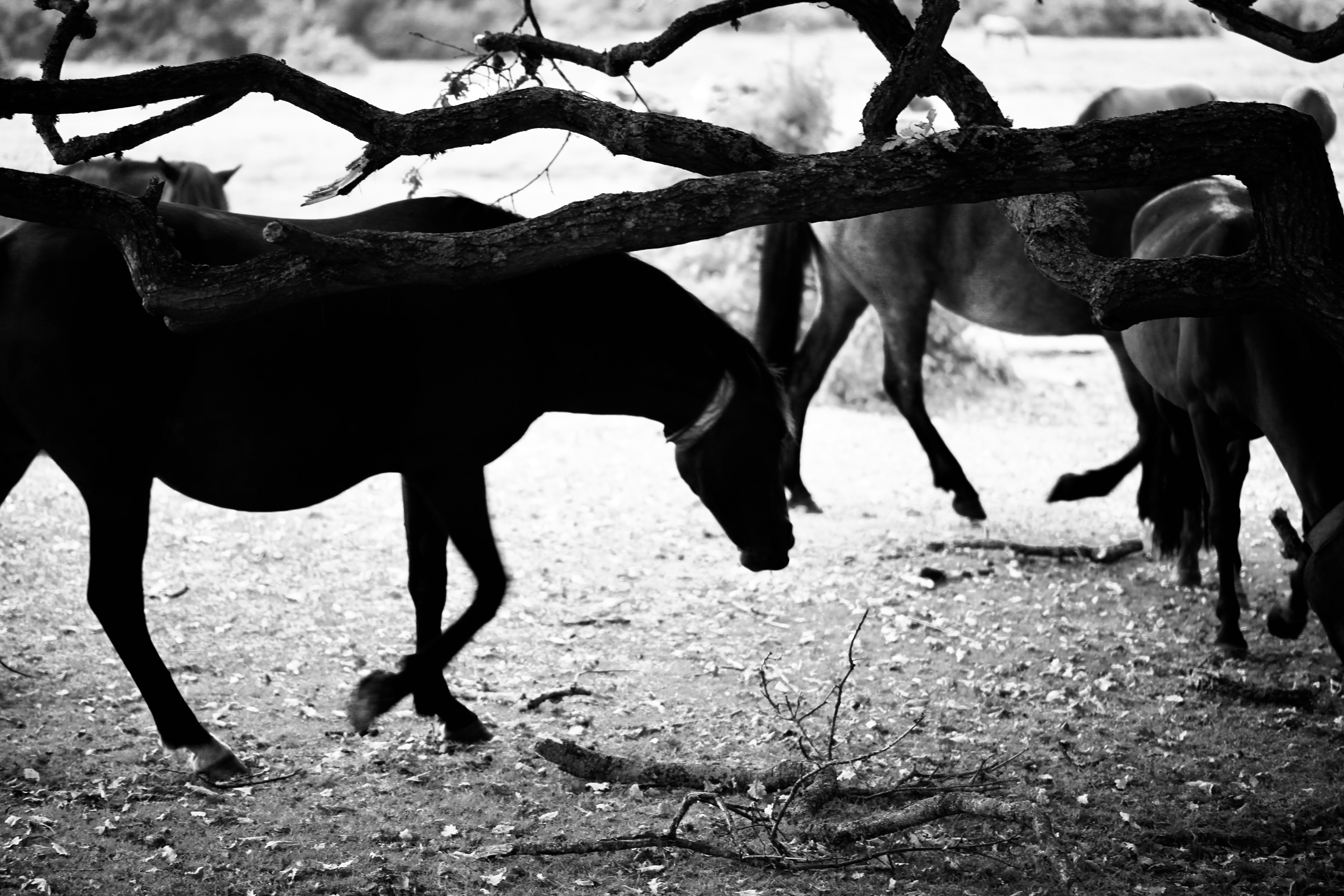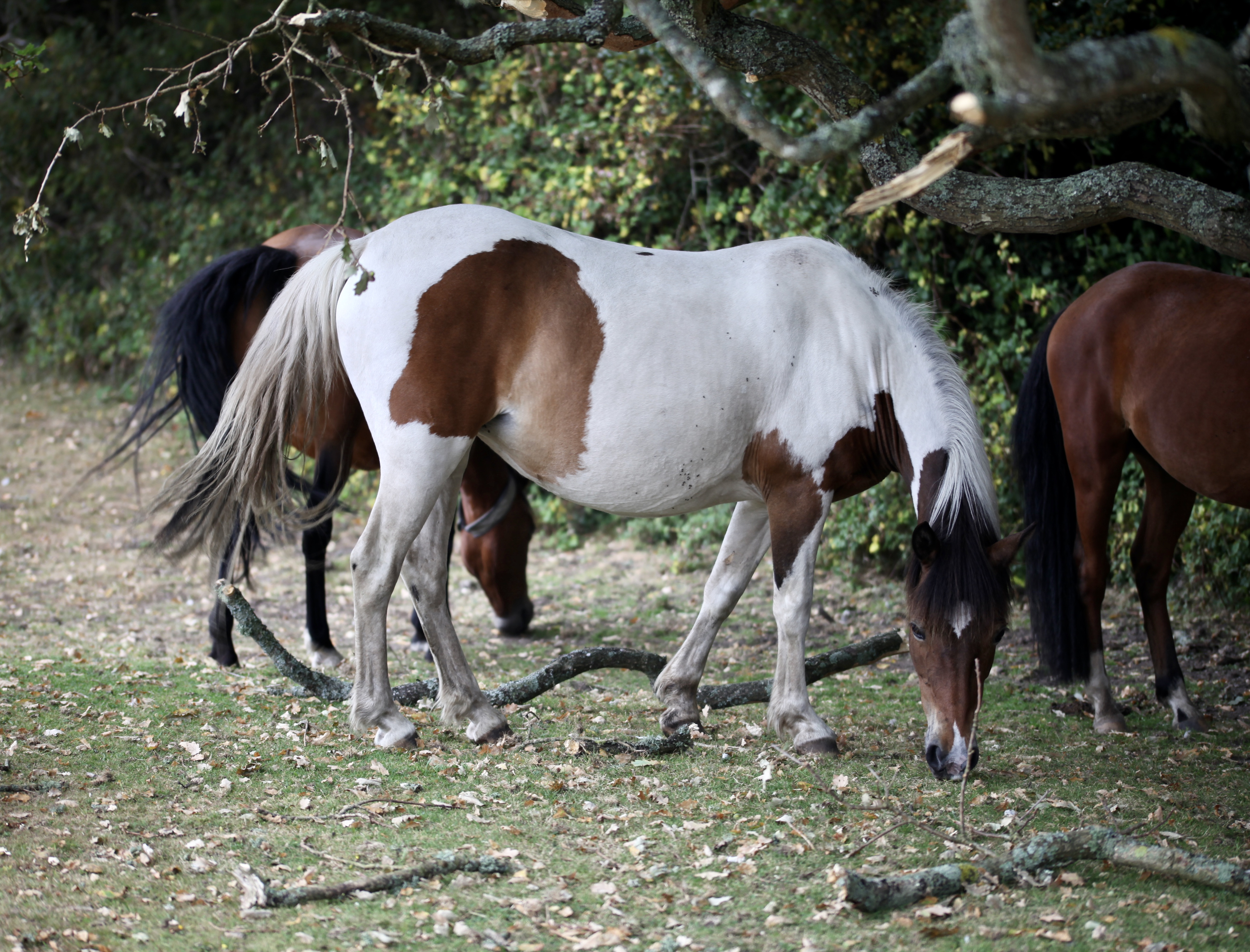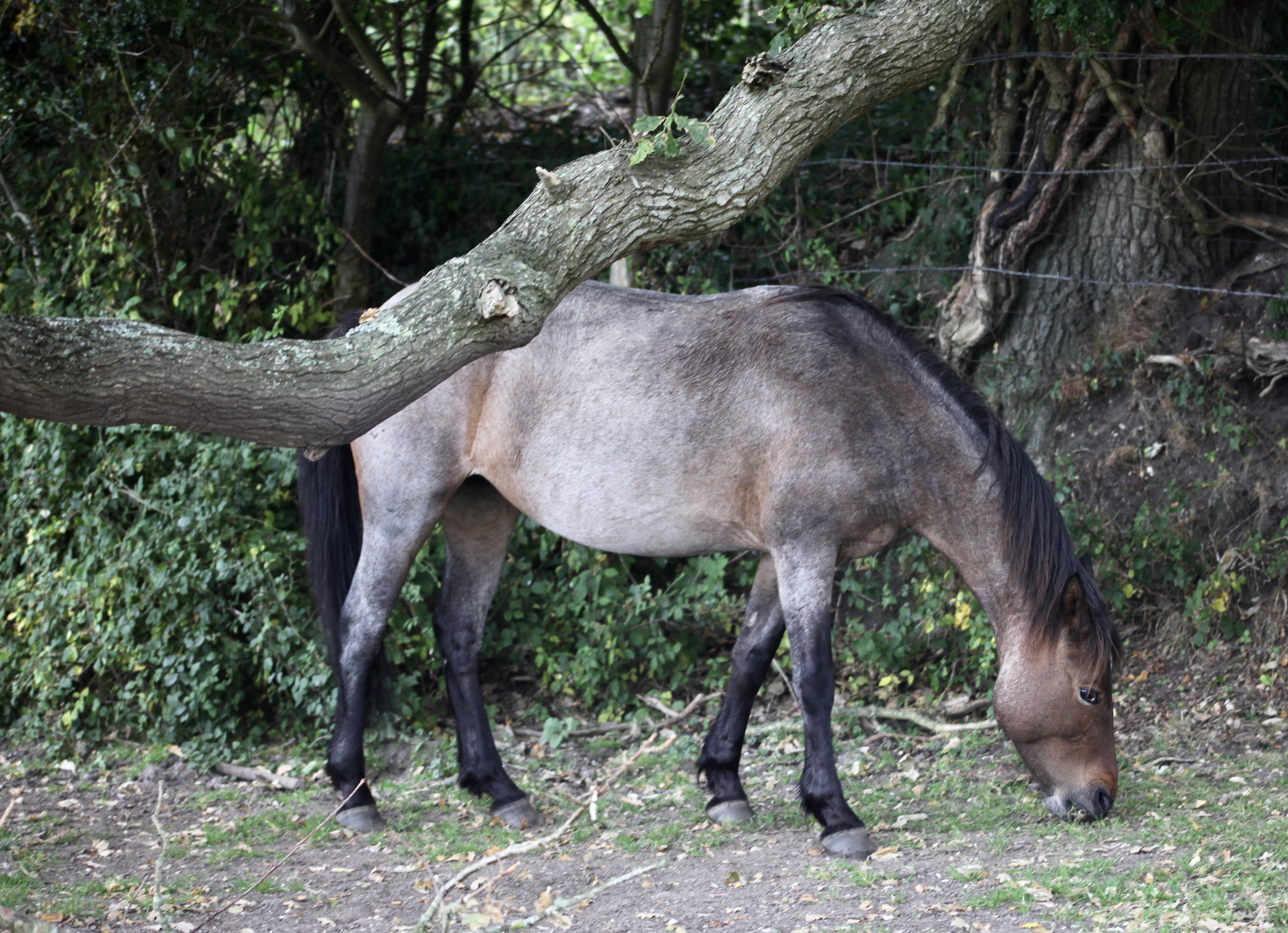 Nearby a group of ponies obtained what nourishment they could from the very dry grass.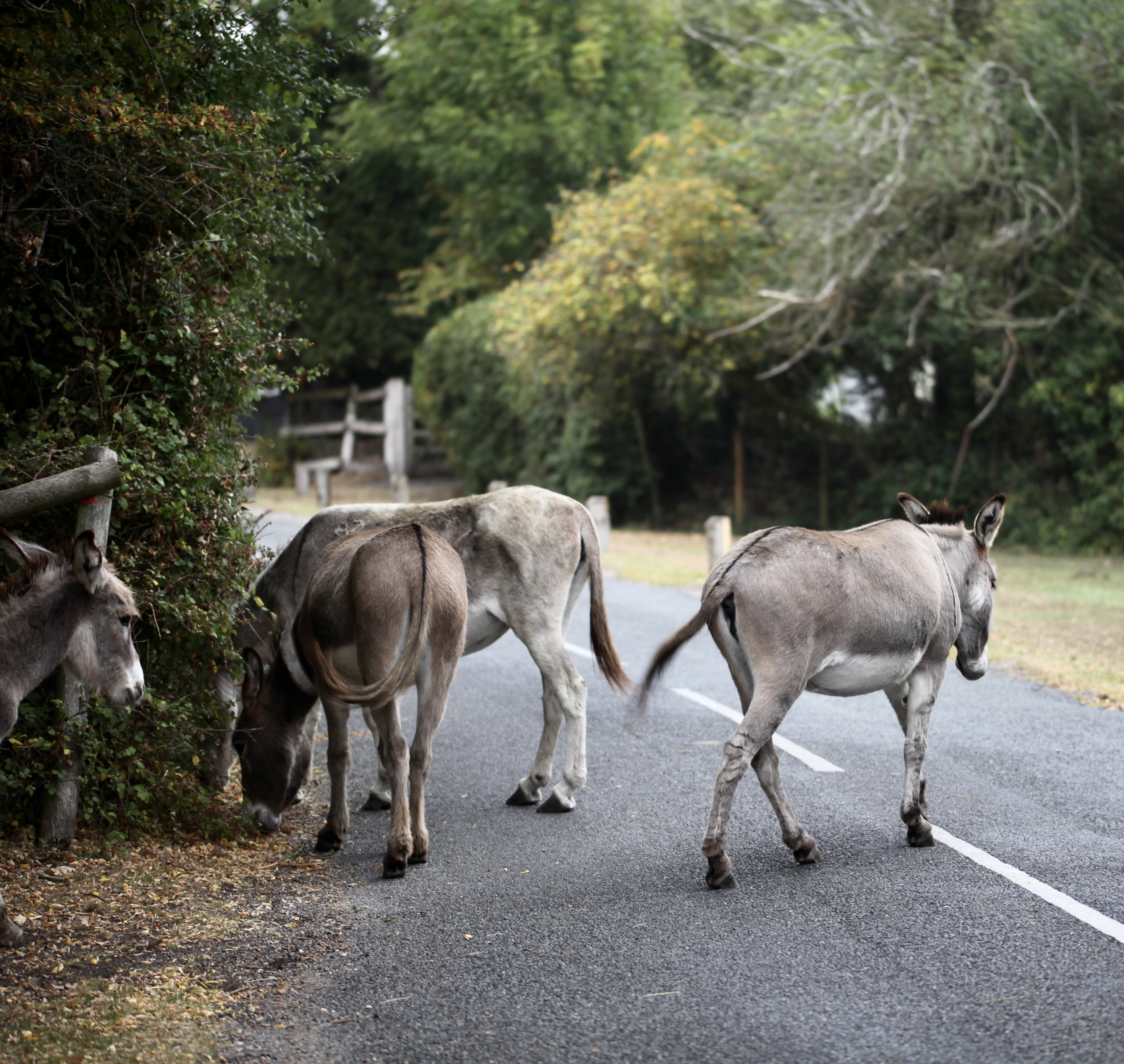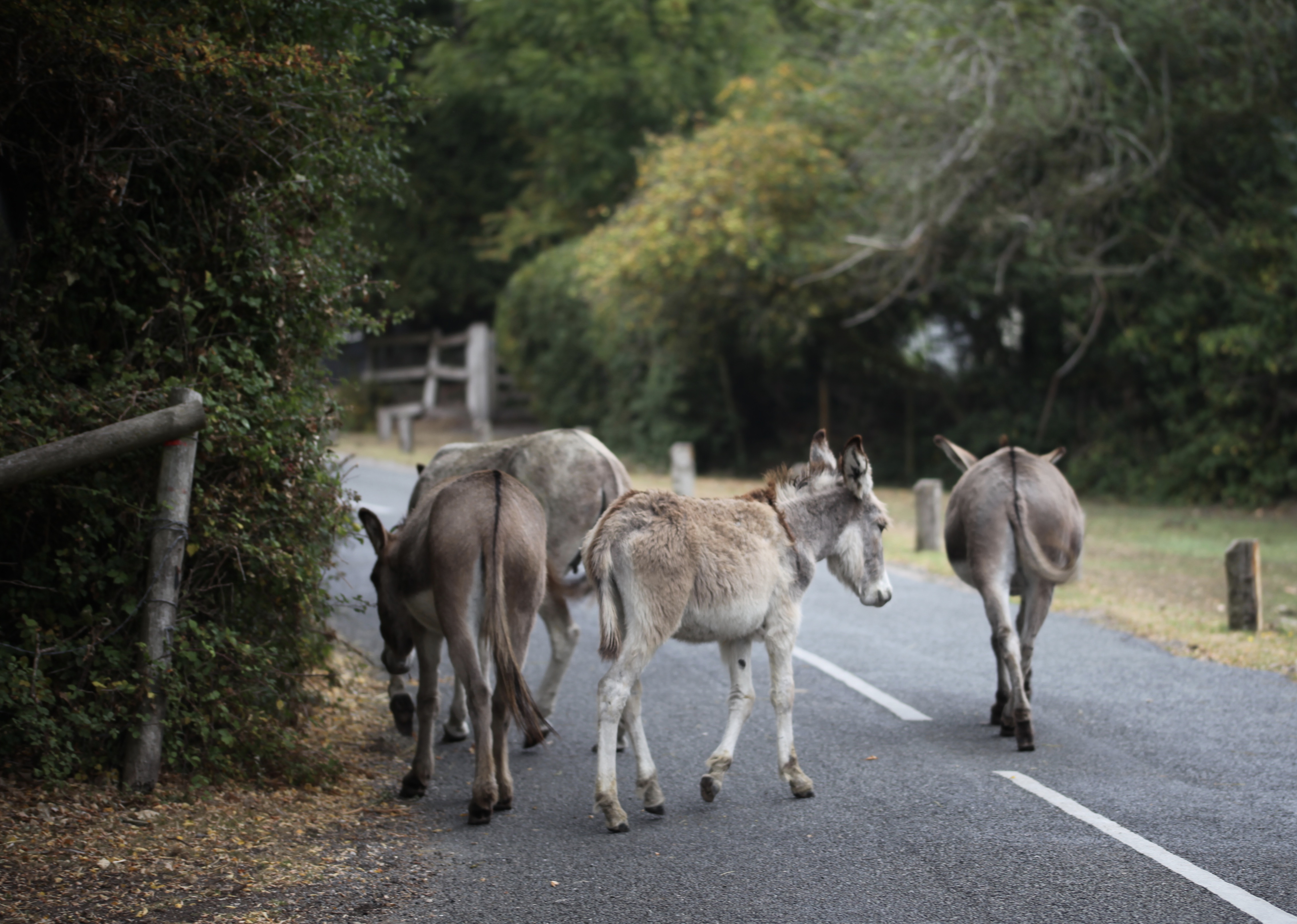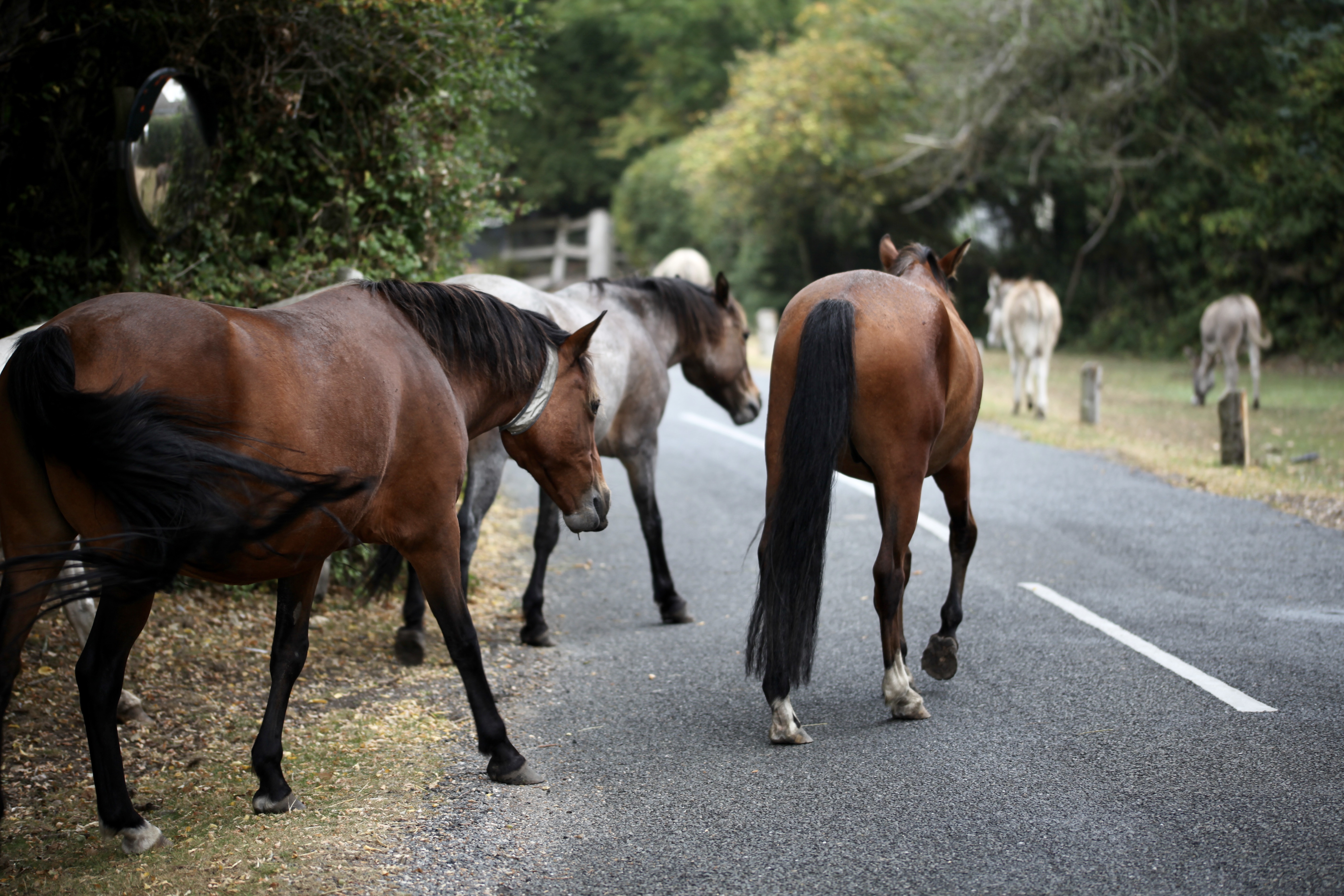 Closely followed by the ponies, the donkeys ambled across the road. Fortunately nothing whizzed round the bend.
The rain continued until midday. This afternoon Elizabeth visited and we had a stimulating and enjoyable wide-ranging conversation. Interestingly she has, throughout the lockdown, been, by use of mobile phones, reading to Ella a Jill Murphy story "Peace at Last", to which we had introduced her to when Sam and Louisa, contemporary with Elizabeth and Rob's Adam and Danni, were small. Our great-niece now quotes from it.
This evening we dined on Jackie's superb sausages in red wine; boiled new potatoes; and firm broccoli with which the Culinary Queen drank Hoegaarden and I drank Motepulciano D'Abruzzo 2018.