I spent much of this day of sunshine and showers writing Christmas cards and making prints at my desk which has a direct
view into the kitchen.
It wasn't far off sunset when we posted the messages, but we just had time to catch it at
Mudeford. Note that the capsized boat I spotted a week or so back has still not been righted. The penultimate picture in this gallery is by Jackie who also photographed
me at work,
and gulls in flight against the golden light.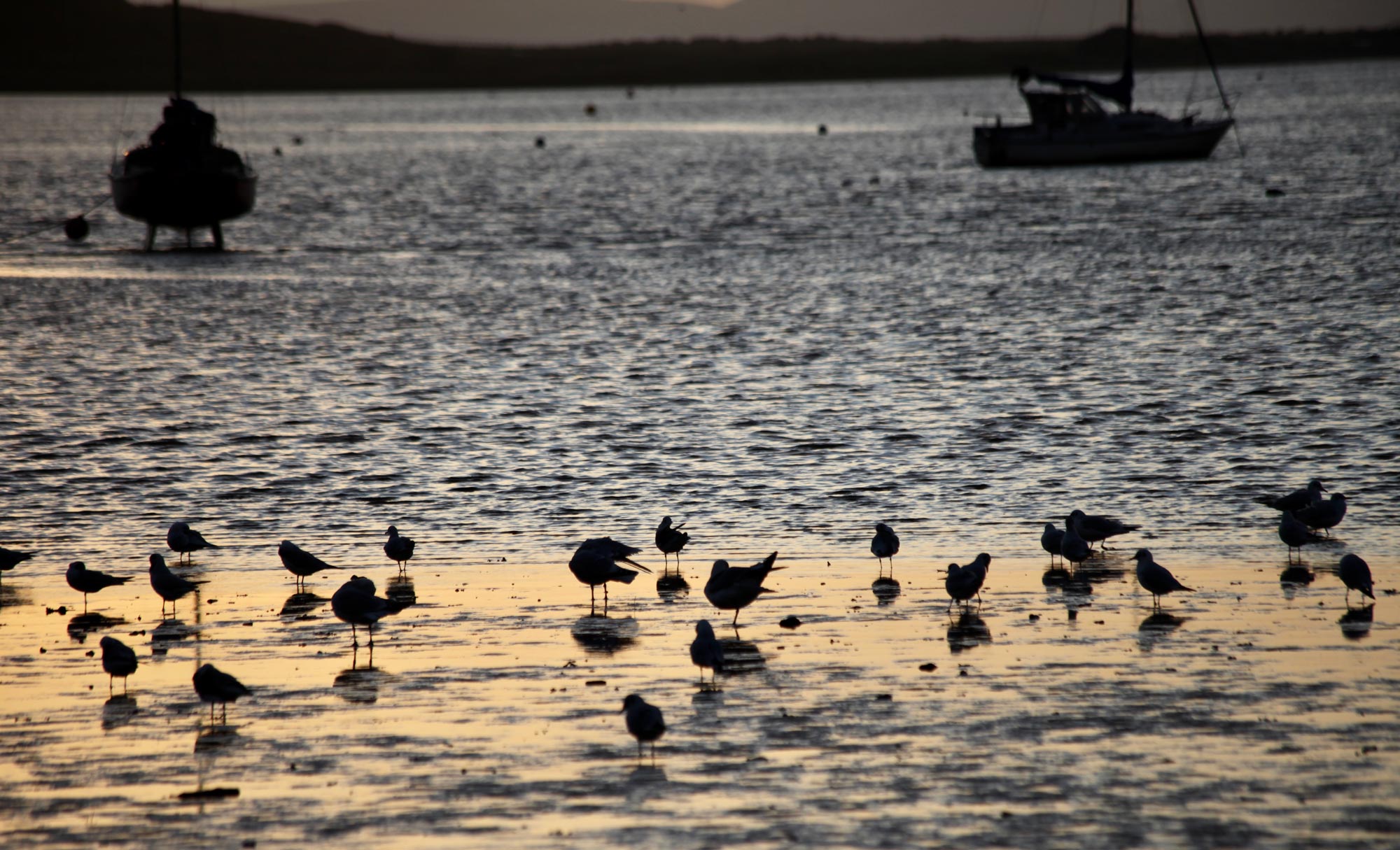 My gulls were generally basking in their reflected glory until, squawking in a squabble over breadcrumbs,
they auditioned for a remake of Alfred Hitchcock's "The Birds".
I also photographed a cameraman who may have produced an image like
this one of Jackie's incorporating dusky masts, buildings, and darkening clouds tinged with pink.
This evening we dined on Jackie's spicy hot pasta arrabbiata with garlic; and stir fried garlic with three coloured peppers and green beans, with which the Culinary Queen drank Hoegaarden and I finished the Malbec.