This morning we visited Lidl for a big shop. The Caterer in Chief donned a mask, entered the supermarket, and returned with a trolley load of goods while I sat in the car and read until it was time for me to assist with loading the purchases into the boot. When we arrived home I unloaded the Modus. Jackie was meant to have a rest at this point, but she started unpacking the bags before preparing lunch which I helped her eat.
After lunch we took a forest drive.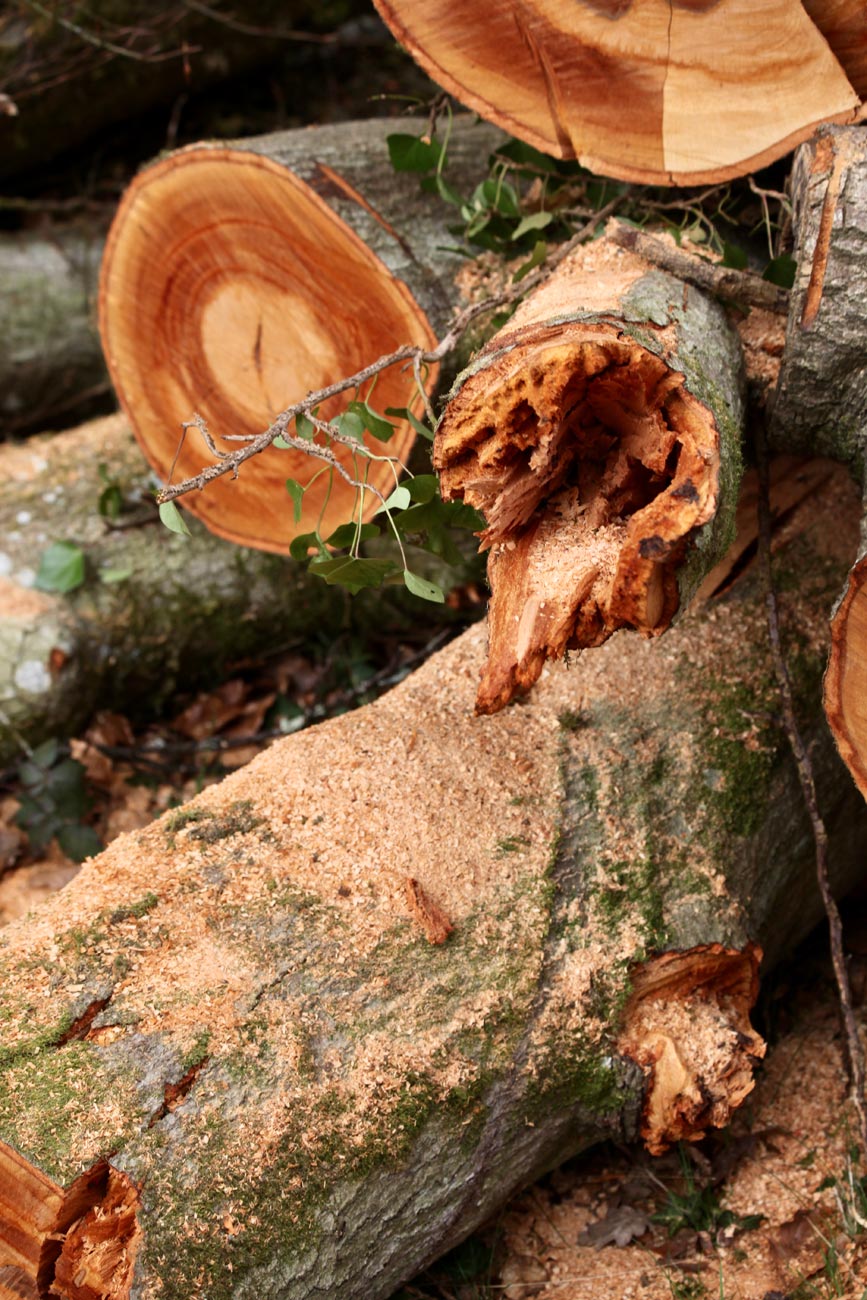 As we entered the Rhinefield Ornamental Drive, piles of sawn body parts of a huge shallow-rooted oak tree that had succumbed to the recent storm prompted me to ask my Chauffeuse to park on the verge so I could create pictures. As we will see, the rich red tones of freshly sawn living wood will soon adopt more subdued hues. In fact I suspect that some of this material will be sold to craftspeople for the creation of furniture or ornaments such as the the mushrooms made for Jackie by Matthew Chalk of https://www.blackstone-chalk.co.uk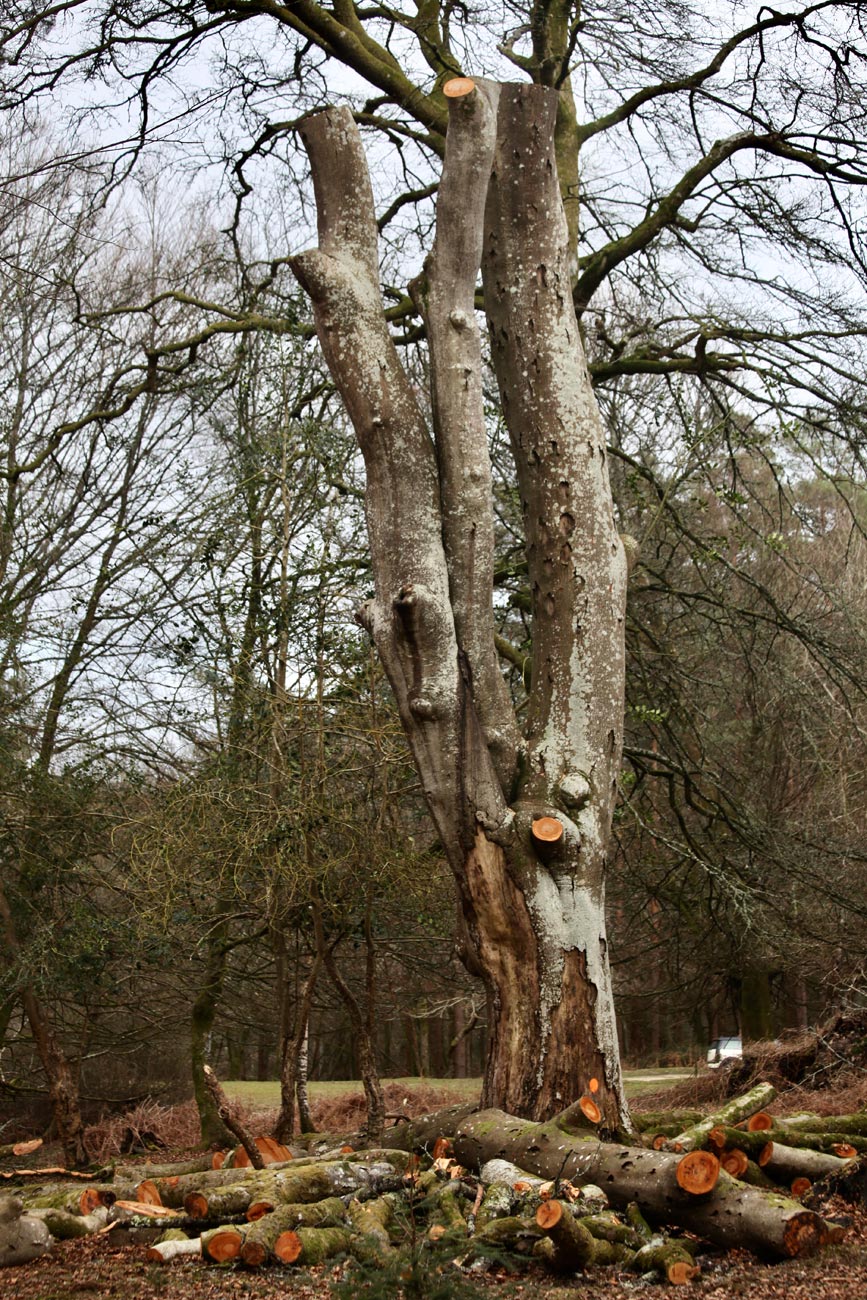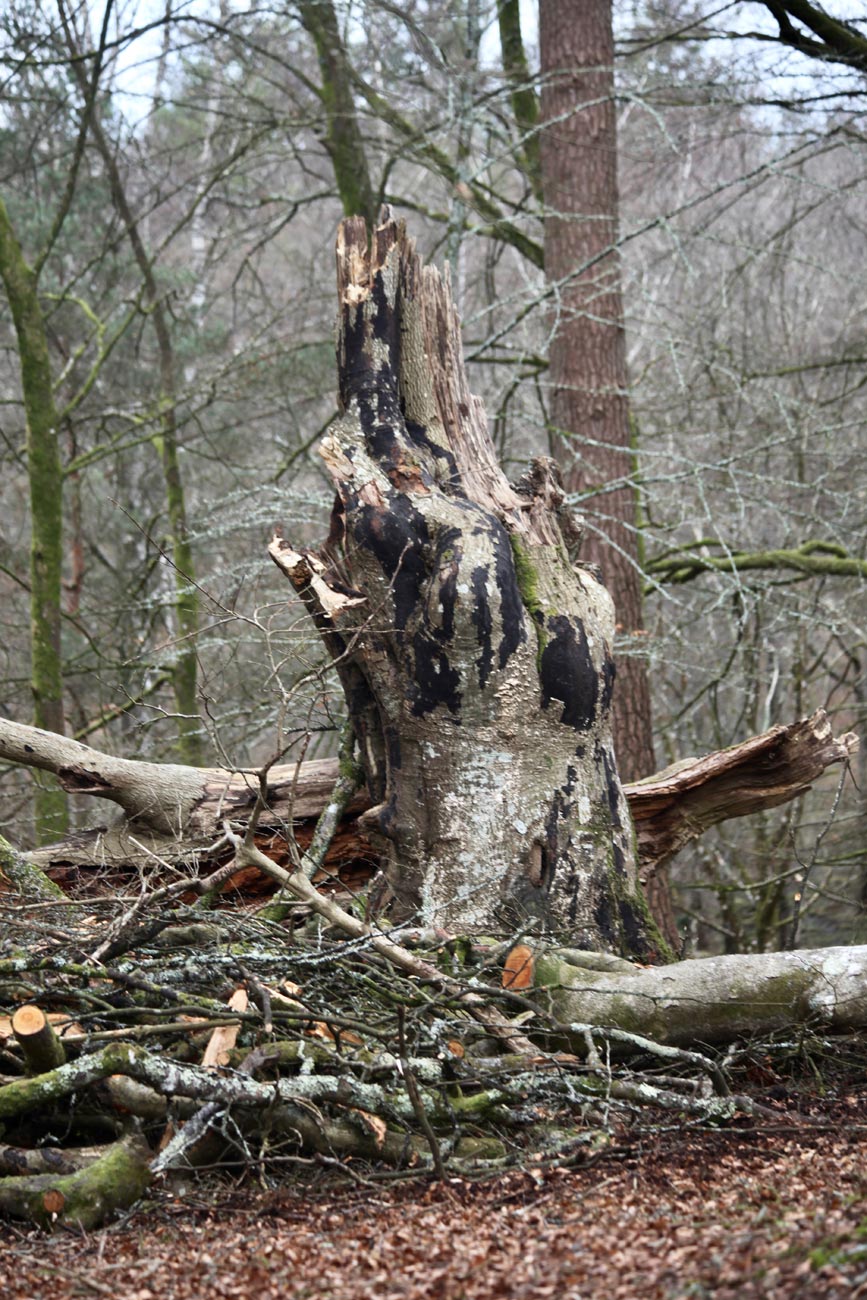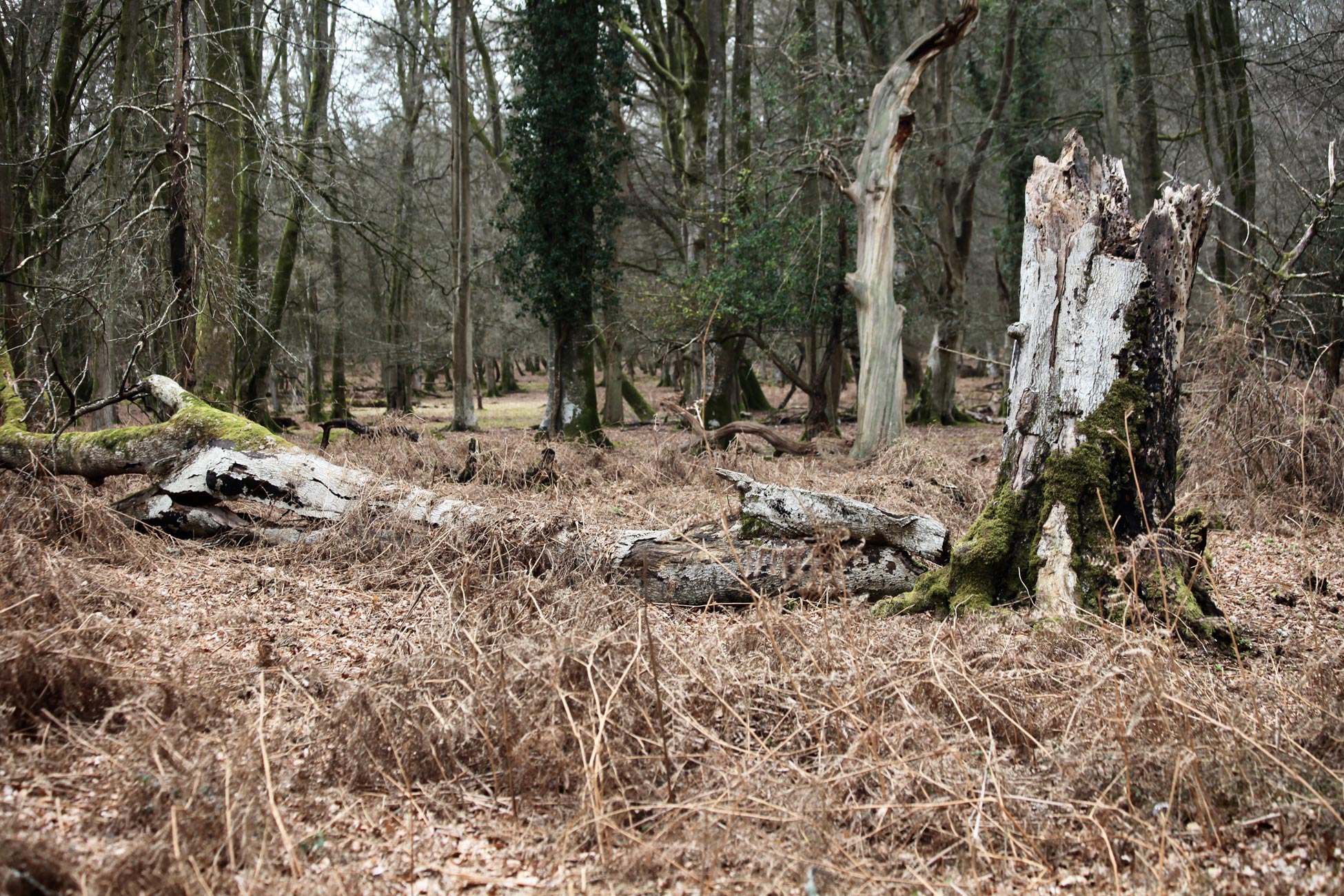 The rest may be left in situ to return in time to the soil from which it sprang. The woodland along the Drive is littered with trees in various stages of decomposition; the forest floor demonstrates how fallen timber is eventually overcome by moss as it sinks into the ground creating a bas-relief of its living form, blending with fallen leaves. The last image in this gallery clearly shows the process. Numerous insects are nurtured by the generated matter.
The droppings deposited by the ponies foraging nearby make their own plentiful contributions.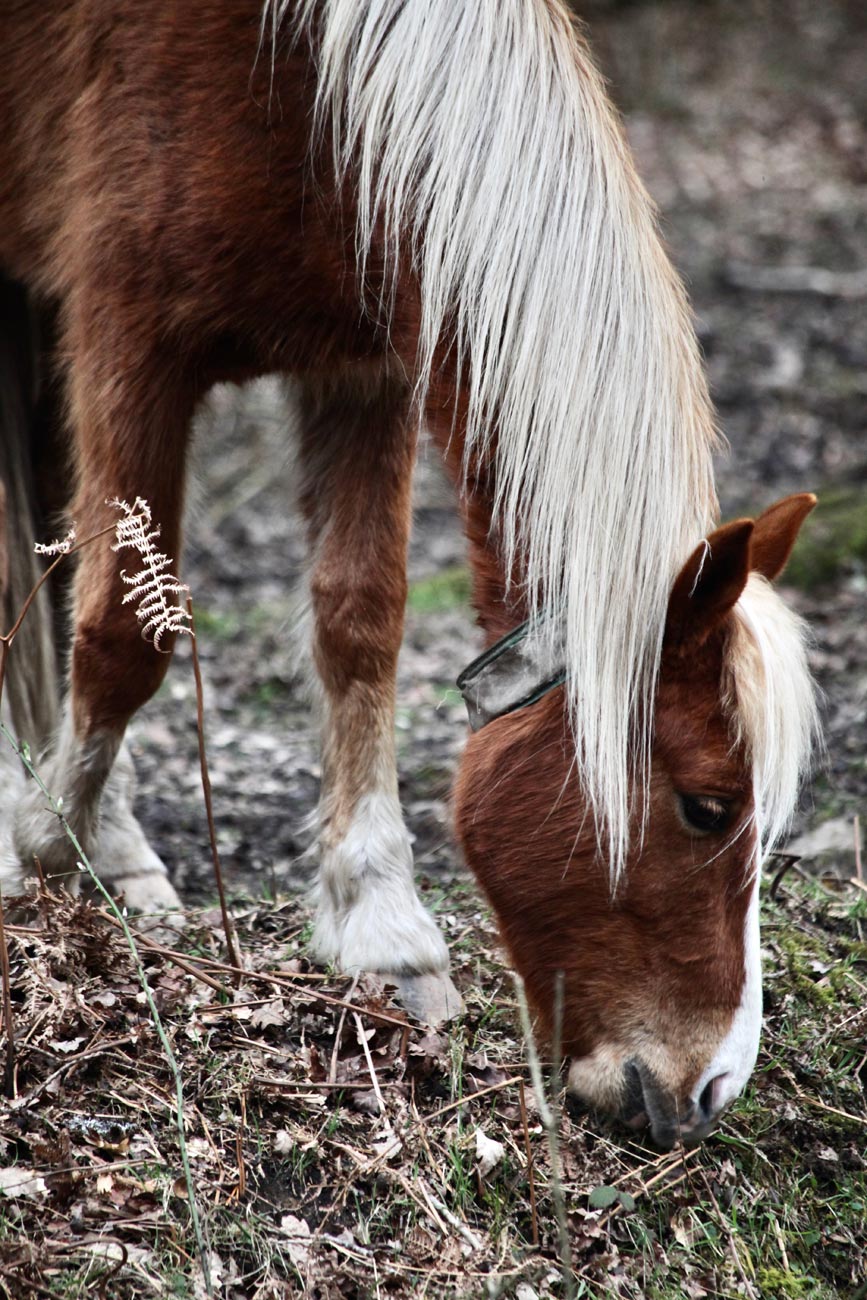 We encountered similar scenes on the road to Linwood. One of the ponies bore battle scars. I was somewhat surprised, when photographing the white-maned creature, to turn and find a bay right behind me breathing down my neck. Much to Jackie's amusement, I backed off rapidly.
Although dry, the day had not been bright and was increasingly overcast by the time we reached Appleslade, where ponies,
a couple necking in the open, stood out on the hillside.
This evening we dined on a rack of ribs in barbecue sauce; Jackie's savoury rice topped with a fluffy omelette; and fresh salad, with which I drank more of the Cabernet Sauvignon.